There's no question, black and white are a timeless combo.
Whether you're referring to your wardrobe or your interiors – a monochrome palette is striking, sophisticated and stylish.
While it certainly depends on the home and its personality as to which Design Direction our property stylists select – we must admit, we relish the opportunity to dive into our Moody Lookbook. Her broody nature is so much fun to explore and adds a touch of contemporary composure to any space.
But don't be too quick to conflate the 'moody' trend with 'dark'. Here's how to try the trend at home…
Opt for black accents
You don't need to blackout your whole room to capitalise on the moody trend. Instead, stick with a subtle palette of white and grey tones and opt to add depth through black accents. A black side table, a coffee table with black legs or even a couple of thoughtfully placed dark vases could provide the perfect moody touch.
Consider your artwork
While artwork is undoubtedly personal – and deeply subjective – incorporating moody tones in your choice of artwork is a simple way to integrate this trend into your home. We love bold monochrome prints and line drawings, both of which add a contemporary flair and sense of sophistication to a space.
Layer the look
When styling your home, it's important to add layers through textures and different tones. Layer soft textiles like throws and cushions with rugs in similar tones to create depth and visual interest. Instead of dark linen paired with a dark throw and dark cushions – try layering lighter linen with textured cushions and a darker throw.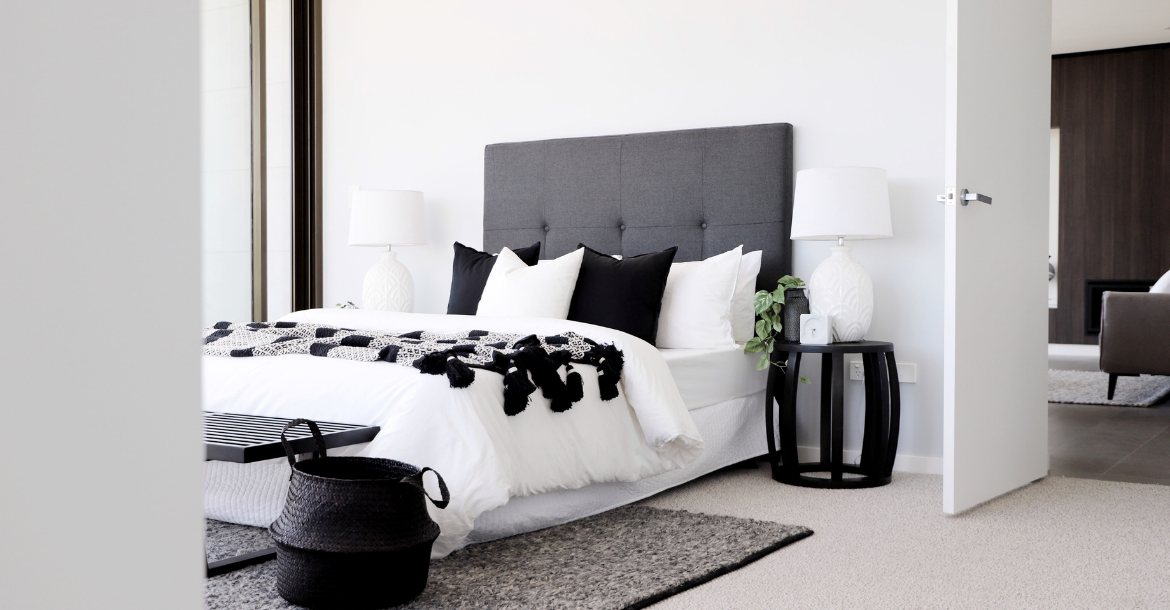 Want more info about the property market?
Subscribe to the newsletter for weekly blogs straight to your inbox.