5 things every bedroom needs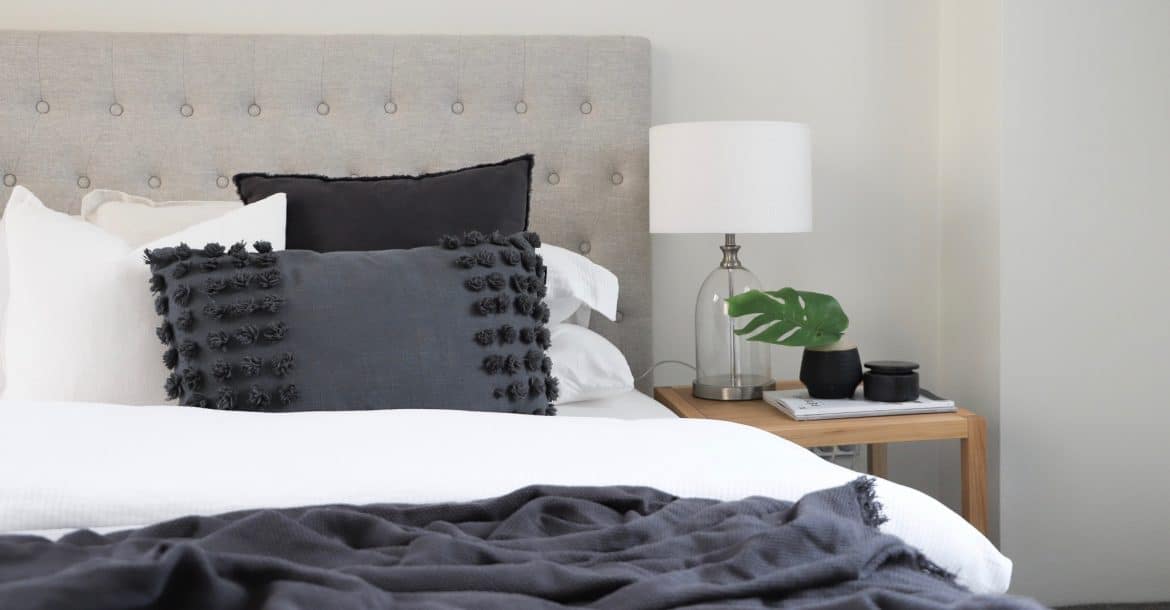 More than any other room in your house, your bedroom should be a haven – somewhere you can retreat to, and somewhere that inspires you.
But it also needs to be functional as well as comfortable. If you're not sure where to start, here are five things we think make up the perfect bedroom…
A chair
Depending on how big your bedroom is, adding a stylish occasional chair can be the perfect sophisticated addition. Sure, you could just sit on your bed – but there's nothing better than retreating to your bedroom on a sunny afternoon with a cup of tea and a good book to snuggle up in a comfy chair. And as a bonus, if you're someone who tends to leave the odd item of clothing on the floor, at least with a chair to pop your coat on, you can clean up a bit of that excess clothing clutter.
A lamp
A great bedroom needs great lighting – and while adding a dimmer switch is also a good idea – a beautiful lamp can be both stylish and functional. Just be sure to choose a bulb that emits a lovely soft light to help promote more restful sleep.
Luxe bedding
It's no secret we love a lovely plump bed and we're firm believers that you can never have too many cushions! To make your bed as inviting as possible, start with a solid base of good quality cotton or linen sheets then layer your duvet covet with a textured throw and a few comfy cushions in complementary shades. Our tip? Opt for feather insert cushions for a super plump look!
A plant
Plants not only add an element of freshness to any room, but they're a great way to help oxygenate the air, too. Just double-check that the lighting conditions in your bedroom are conducive to keeping your plant of choice alive. 
A great mirror
Not only are mirrors an excellent way to reflect natural light, but there's nothing worse than getting dressed in the morning and having the inability to give yourself a once over before you head out the door. 
Want more styling advice?
Subscribe to the newsletter for weekly blogs straight to your inbox.