One spare room, styled FIVE ways
If you have a spare room, the only limit to how you can style it is your imagination.
Don't believe us? We recently had the opportunity to style display suites for a new Mason & Main apartment complex in Merrylands, Western Sydney. Our stylists decided to get creative and show five different ways to use a spare room. Magic, right? Read on below to see the looks we created.
Kids bedroom
Kids bedrooms can be a difficult balance to strike – you want to create a sense of fun that grows with them as they mature. We kept things fairly pared-back as anyone with kids knows how easily things can be cluttered! Adding storage such as baskets makes tidying toys easy.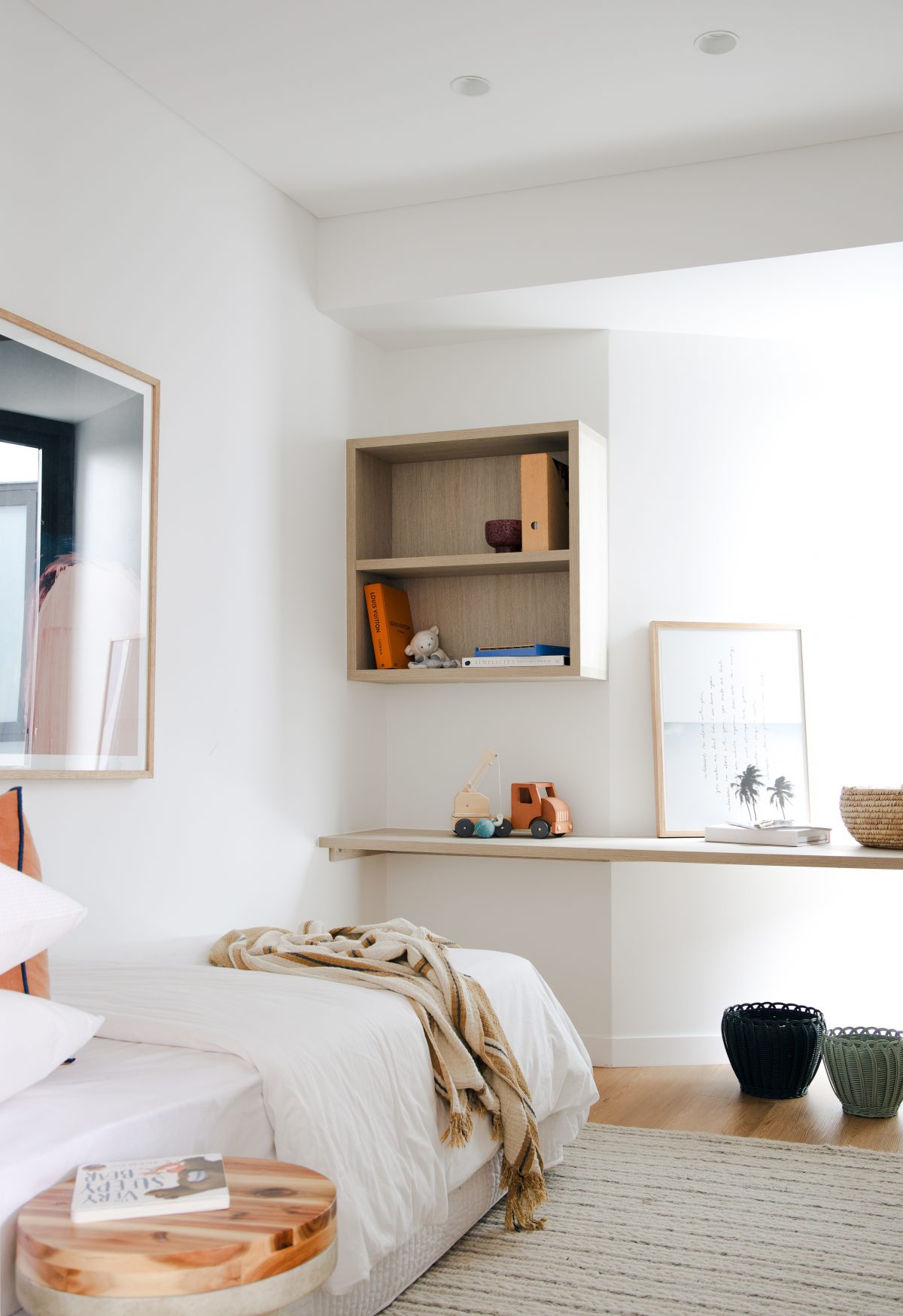 Rumpus room
Whether you call it a rumpus room, ruckus room or playroom, the important thing is having a comfortable and cheerful place for kids to play. We added a low-lying seat and even more storage – everything kept in reach for the little ones. Plus, the neutral styling means it can be converted to a teenager's study later on…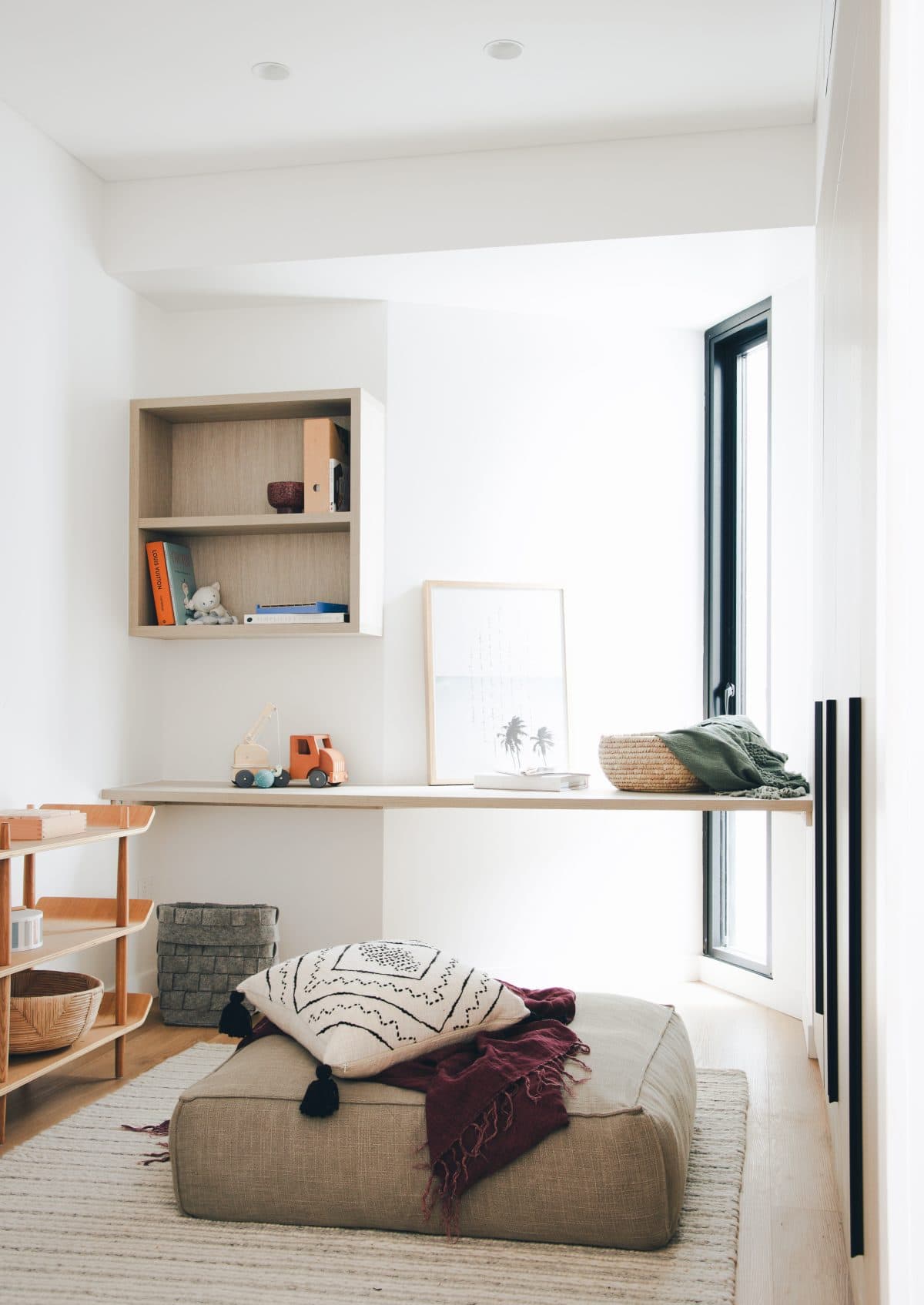 Pull-down bed and study
Speaking of studies, this space is perfect for those long nights cramming. The addition of a pull-down makes it a cosy area to bunker down and get some work done. Plus, it would also double as a guest room! The key to an excellent spare room is its versatility.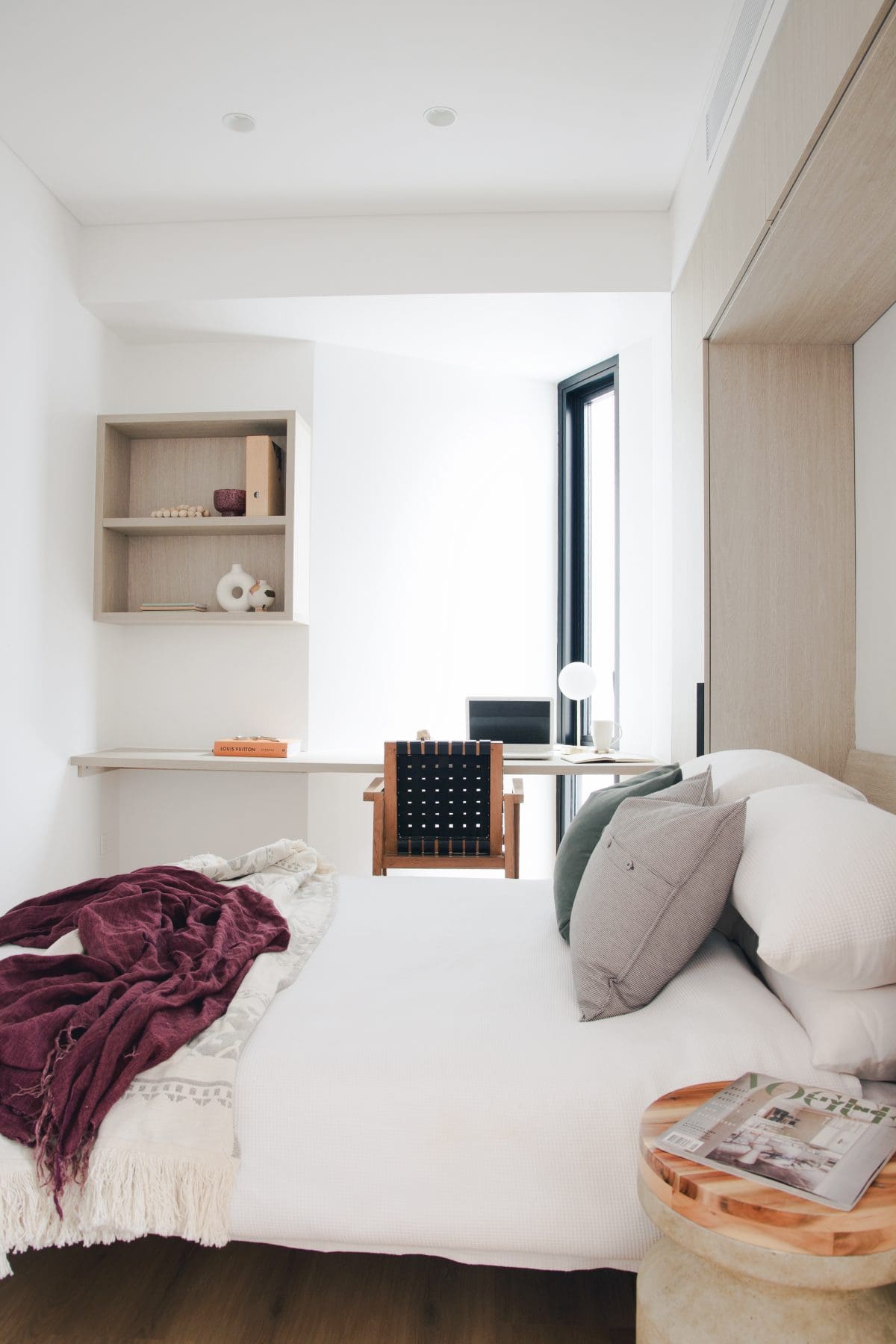 Study
We love this study space. Stripping back most of the clutter made it ideal for productivity. We even added a blue desk chair as it is one of the most calming colours. Plus, we made sure to keep a decent amount of storage for study materials.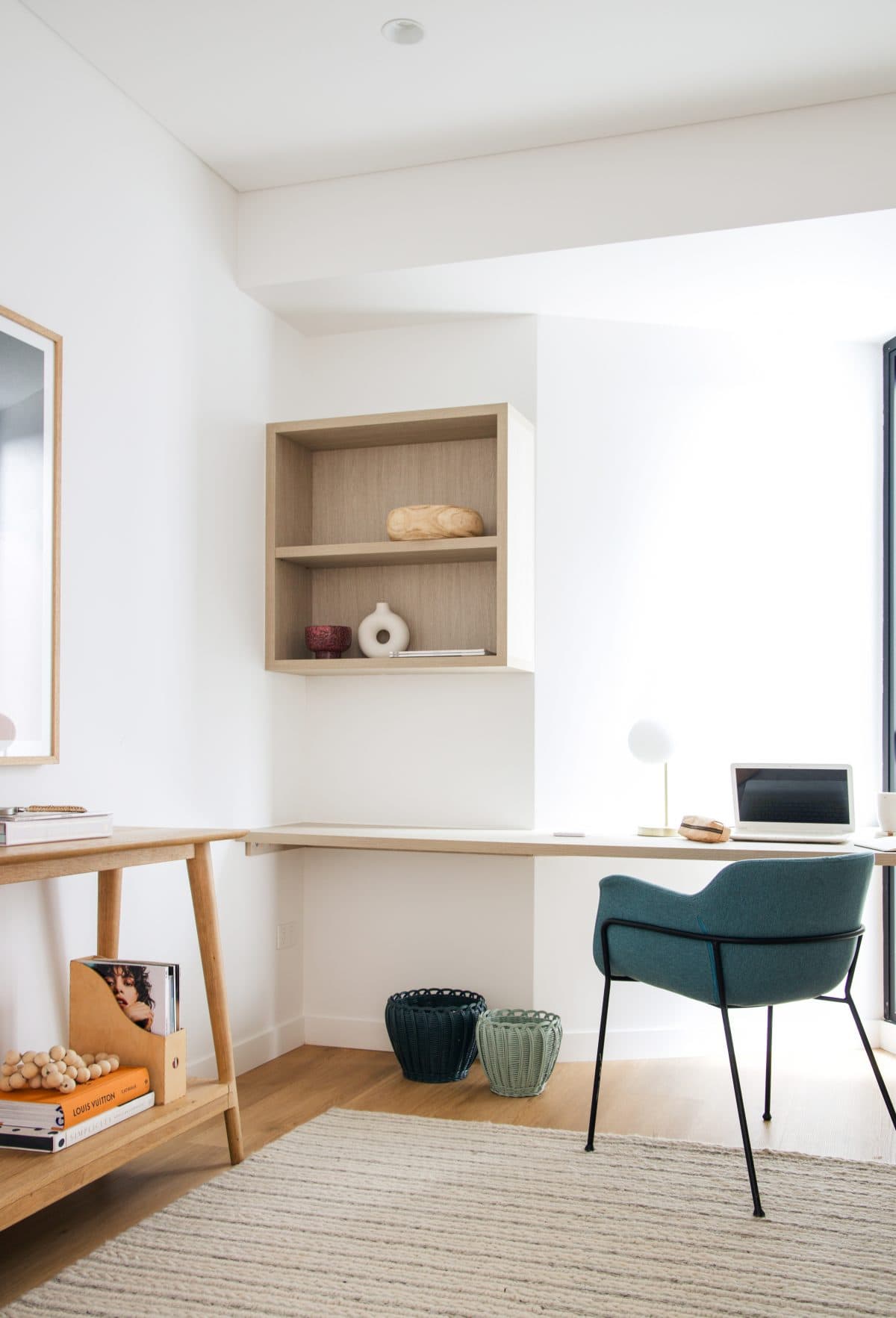 TV room
Finally, we created somewhere to kickback and watch the box. The occasional chair was compact enough to fit into the space without sacrificing any comfort. We also added other decor such as a side table and potted plants to create relaxing vibes, whether you want to chill and watch Netflix, read a book, do the crossword or anything else!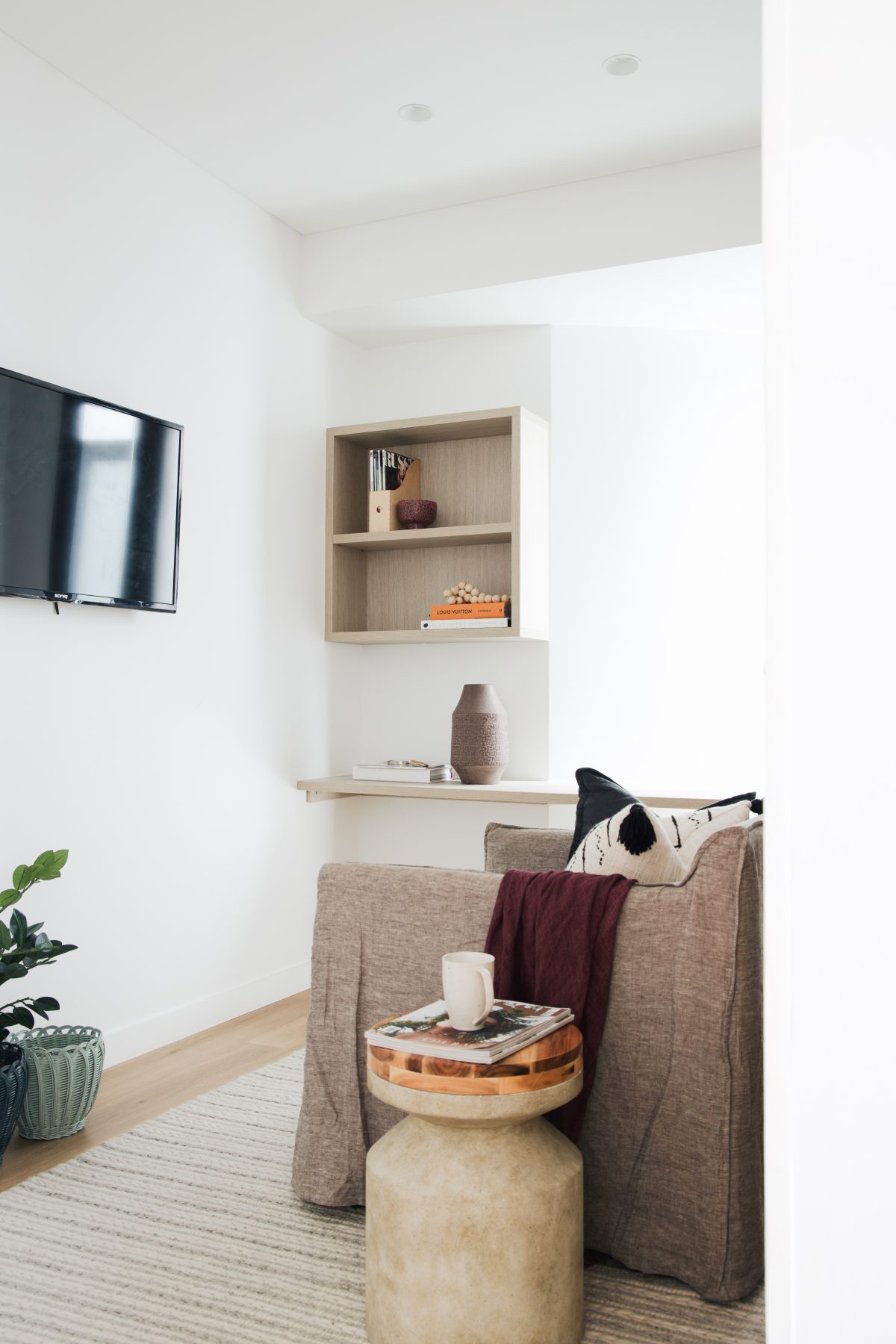 Do you have a space you'd like us to style? Get in touch using the contact form and we'll open up a world of possibilities for your property.
Get inspiration from us weekly, straight to your inbox.
Stay up to date on exciting projects from the BOWERBIRD family.