In the mind of a property stylist: a short Q&A
At Bowerbird, we have a pretty talented squad (we're proud to admit it) – and we often get asked about new trends, styles, and all things design. It can be daunting to some of us that don't have the 'eye-for-it', to know what is going to work, won't date, what's on trend – and the list goes on… So we thought the best way to get these answers would be to delve into the mind of a property stylist, and who better than our very own Bowerbird stylists. We've sourced out some of your most common questions and taken it to our talented team, picking their brains to find out exactly how a creative thinks. And here it is…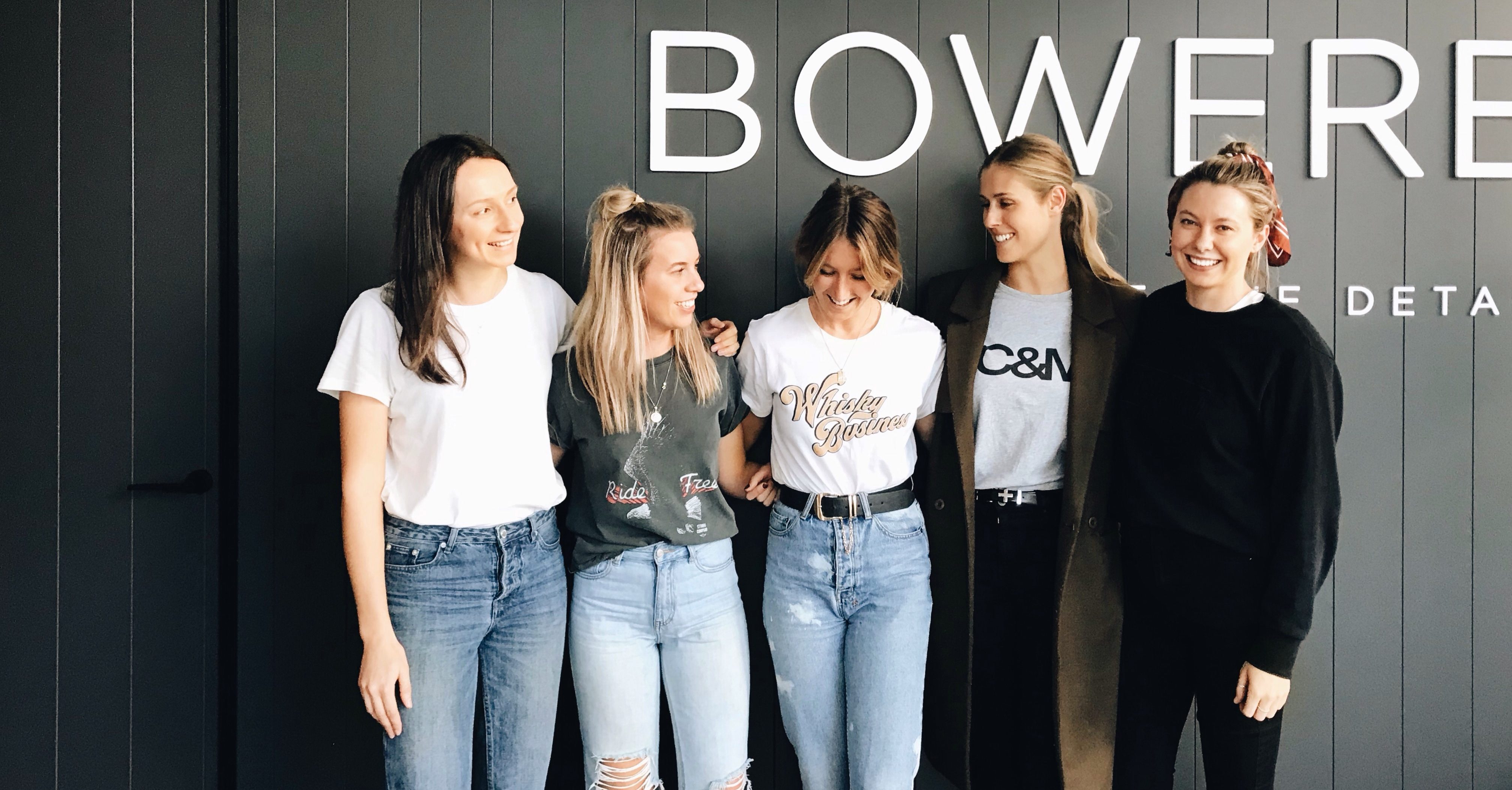 What is your favourite trend right now?
KATIE: I love the colour trends right now. Everything is inspired by earthy tones like burnt oranges, khaki, neutrals and millennial pinks. This trend is being spotted across fashion, interiors, and in art or photography. Designers are exploring this trend by using raw, natural materials to complement the earthy notes. Mixing this with tribal elements makes for some seriously dreamy beachside living (ahh so dreamy). Being a property stylist I love to incorporate current trends. Staying up to date and fresh in my field of work is so important, you have to be ahead of the game.

What is the most timeless style in your eyes?
CLAUDIA: I believe modern luxury with a monochromatic palette is a style that is so timeless and always looks beautiful in every space. Furniture that is crisp white, moody blacks and soft oaks are definitely essential pieces to fit everyone's home! A simple palette of staple furniture pieces will create the base layer of the house, and will easily allow you to style with appropriate accessories. Modern luxury looks are perfect with a combination of cosy textures including linen and knits, to create comfort and personality. Every property stylist (me included) loves to work with this as a base because it appeals to such a wide range of people.
A simple achromatic artwork, staple furniture pieces and floor plants ensures your house will never go out of style!!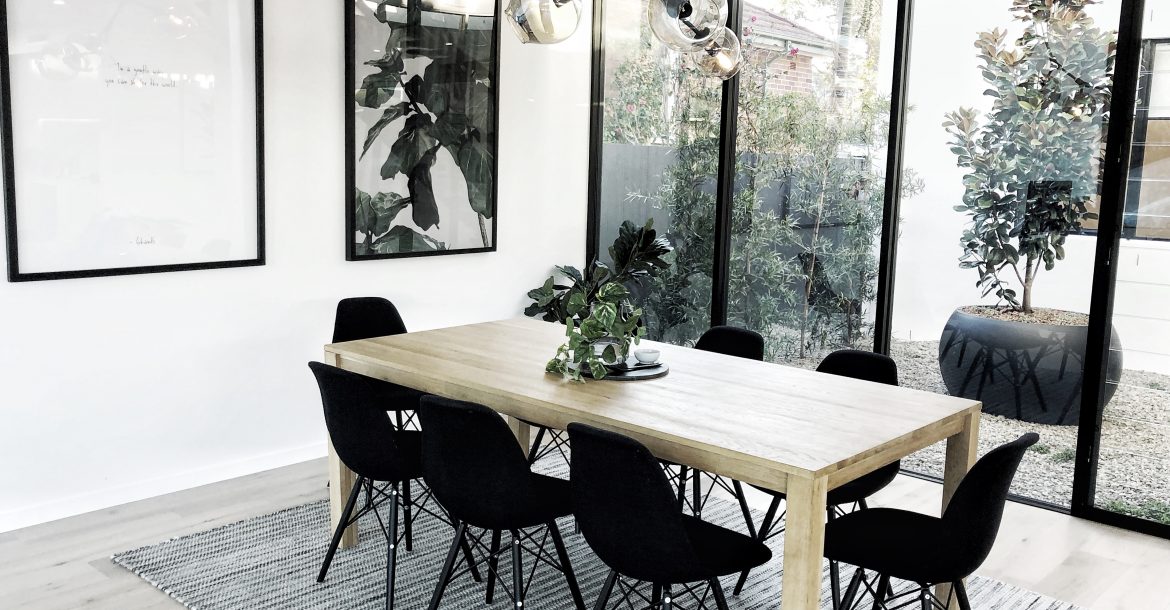 How do you get inspired?
SHALEA: I feel my style is constantly evolving; therefore I am inspired quite easily, especially through social media (shock) and also through conversations about interiors, fashion and travel.
Scrolling through Instagram and Tumblr when I first wake up is how I like to start my day! Seeing what other people are doing creatively is so inspiring and gets me excited to go to work and think outside the box.
When I'm looking for something specific, my go-to is Pinterest. I also love talking with someone about interiors and then being able to instantly show them what I am visualising. I get a kick from inspiring others too!
I always get inspired by creating my own mood boards.
Playing around with images of interiors, colours, objects etc. is my way of seeing if certain colours or materials work together, and really inspires me to try new things!

What is your process of selecting pieces for a space?
HOLLY: As a property stylist, firstly I look at the style of the estate and size of the room, then select the larger furniture items in a style to suit both the space and the client demographic. Secondly, I choose the artwork as these will create the mood and determine the colour of the soft furnishings. Lastly, I select the soft furnishings to bring the whole scheme together and create a cohesive look and feel.

What's on your wish list right now?
MADELEINE: If I were to give my living room a revamp right now (forever resisting the urge to change up the style every year!) It would consist of:
Lennox Sofa Chair from GlobeWest
Elle Round Block Coffee Table from GlobeWest
White Vittoria Slip Cover Lounge from GlobeWest
Plaza Rug from The Rug Collection
Then I would build up depth using earthy tones (I'm loving terracotta at the moment) through accessories, cushions and throws. A must for the coffee table is a set of monsoon beads from MRD Home!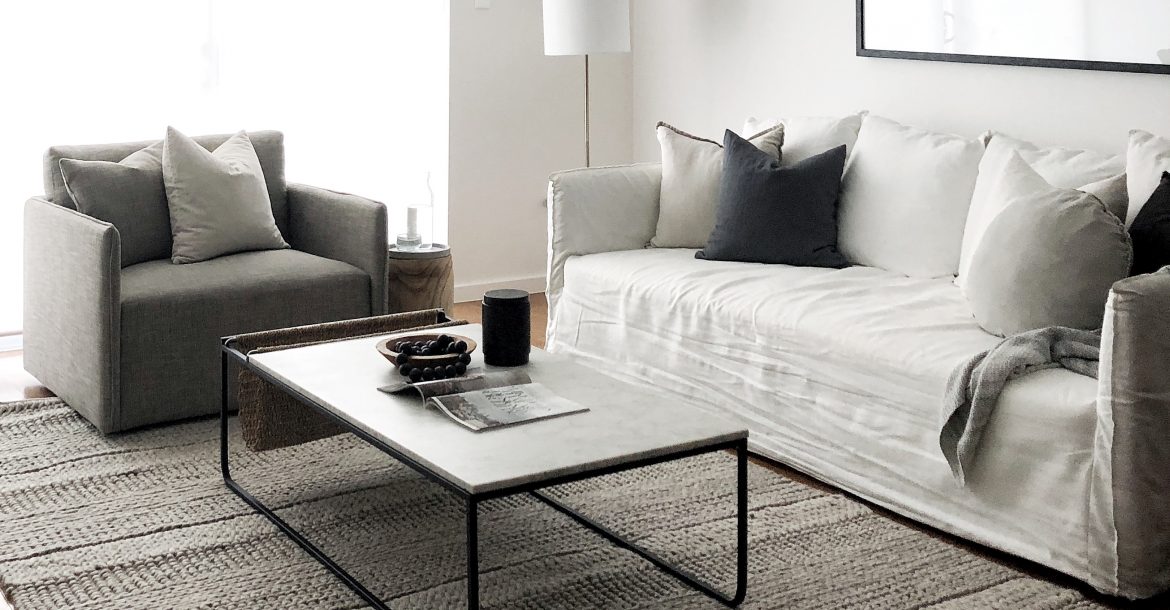 What are your top 3 design tips?
ALISON: ONE, keep it simple- don't feel the need to fill every space with stuff. Finding a balance between negative and positive space is vital – TWO, go with your gut – and THREE, it takes time to curate a homes' worth of furniture and accessories. Be patient and purchase pieces that you fall in love with. Go back a second and third time if you have to.
Well, there you have it, straight from the stylists' mouths. Why not try incorporating these tips into your own homes? And don't forget to share your creations with us on social media!
Want more interiors inspiration?
Subscribe to the newsletter for weekly blogs straight to your inbox.