Our 3 Top Tips – How to shoot editorial interior photographs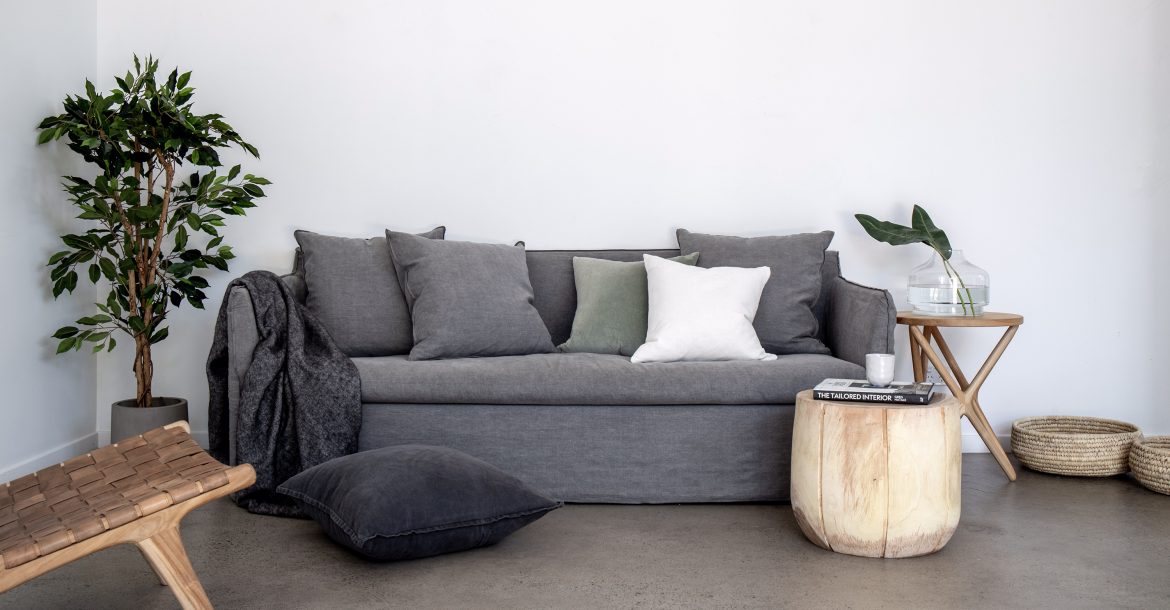 What's an editorial image anyway? Editorial images are those images you see in a magazine or on a website that tell a story. They're the dreamy photos that make you fall in love with a room or an outfit. They're the style of photography that you'll see on our Instagram @bowerbirdinteriors and in our blogs.
Don't get us wrong; there is value in your traditional real estate photos. You know the ones, those photos with high contrast taken with a super wide lens. When done well, they can make rooms larger and can give an idea of a home's layout.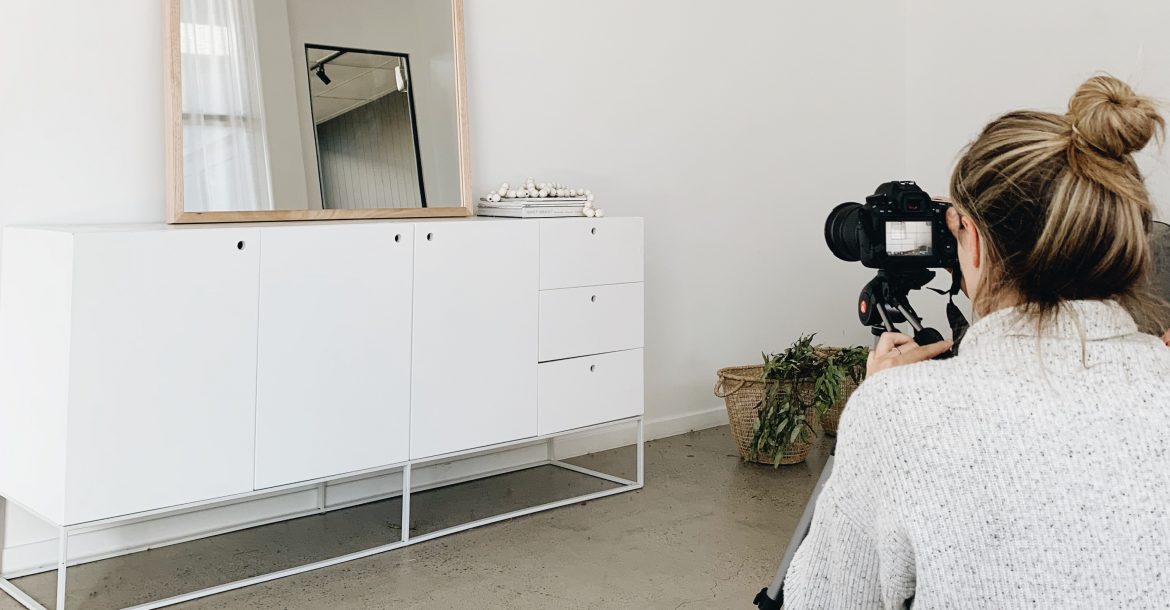 But there is something about editorial images that your run-of-the-mill real estate photos can't capture. We love editorial photos because they can evoke an emotional response and allow viewers to connect with an interior. Is this sounding familiar? It's exactly the same aim we have when styling a property for sale! So let's get to it; here are a few key rules that we follow when shooting editorial interior photographs.
Keystoning – this is a fancy name which, put simply, means that straight lines in real life, should be straight in your photo too. For example, all horizontal lines should be horizontal (ie. the top of a bedhead) and all vertical lines (ie. where the walls meet at the corner of a room) should be vertical. Sounds obvious but this is our top tip and can be used as a good base to set up any good interior image. If you don't get it right the first time, you can easily edit this in post-production using software like Lightroom on your computer or the 'skew' or 'perspective' tool in many smartphone editing apps.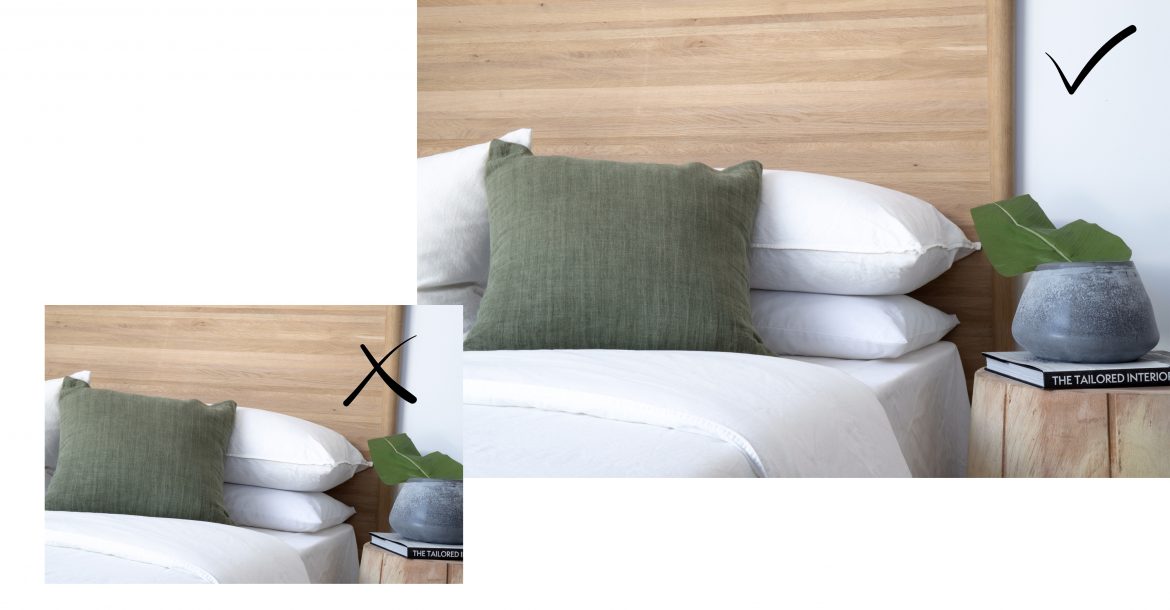 Get down low – we find that interior photographs look best when you get snap happy closer to the floor. Unless you're showcasing a feature light fitting or architectural detail, your interior shots are probably going to be showcasing the furniture pieces within a room. So, crouch down and get on the same level as the furniture you're shooting. You'll find that this works easily in conjunction with keystoning.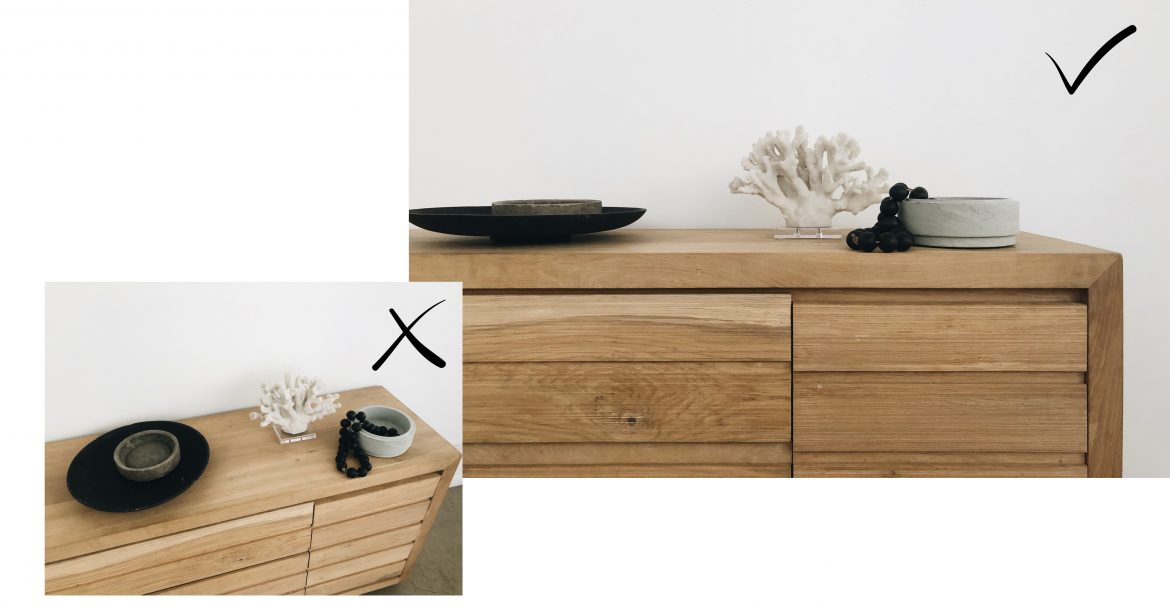 Real Life vs. Through the Lens – things aren't always as they appear. The composition of a vignette or group of accessories may look perfect in real life, but when shooting could look off centre, too far apart or too close. You'll need to re-assess each shot through the lens and adjust the position of items (this is where an extra set of hands can get, well, handy!).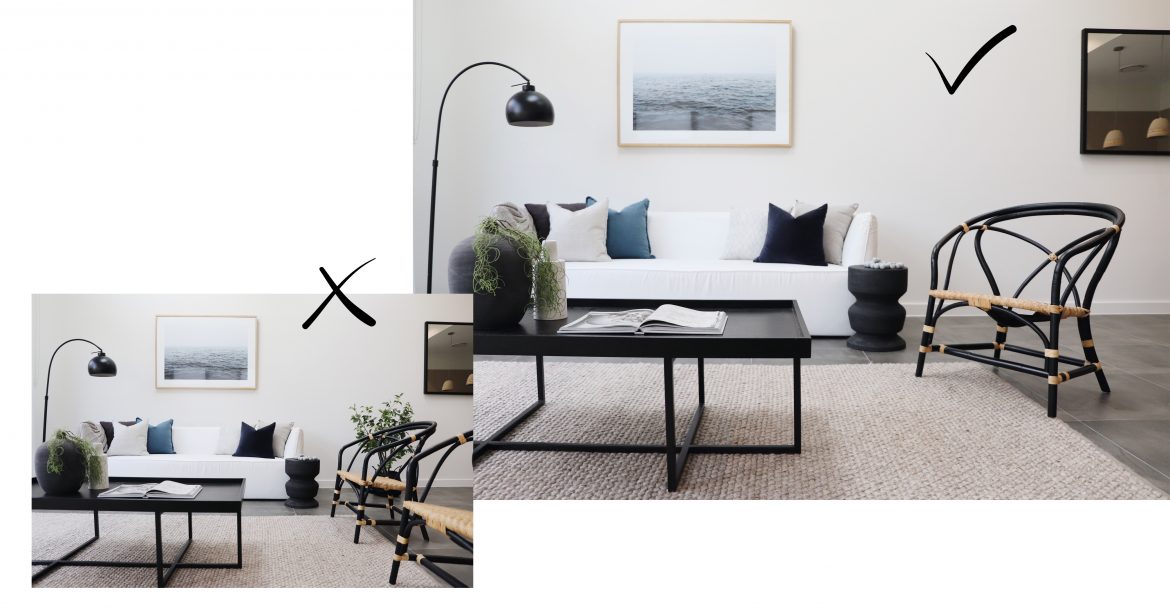 So, you've gone through all the effort of styling your property to evoke an emotional response from potential buyers… doesn't it make sense to do the same thing with the imagery being used in your marketing campaign? Right now, we're offering 6 FREE editorial shots with every Bowerbird Black booked in during March 2019, plus a feature on our social media feed. Get all the deets here or get in touch!
Want more styling advice?
Subscribe to the newsletter for weekly blogs straight to your inbox.