9 moody interiors projects that feel oh-so-glamorous
Moody interiors are striking, glamorous and ultra-modern when done right.
When done wrong… well, let's just say that we've walked into plenty of homes that were overwhelmed by dark shades and heavy designs. If you want the moody interiors look for your space, then look no further. We've compiled nine of our favourite projects using our Moody Design Direction. C'est chic!
Glebe Industrial Transformation
Converted from an old stable, the property impressed with wide-open spaces and exposed brickwork, ideal for marketing to younger buyers. Our stylists used these original features to develop a modern industrial-chic design scheme with our Moody Design Direction.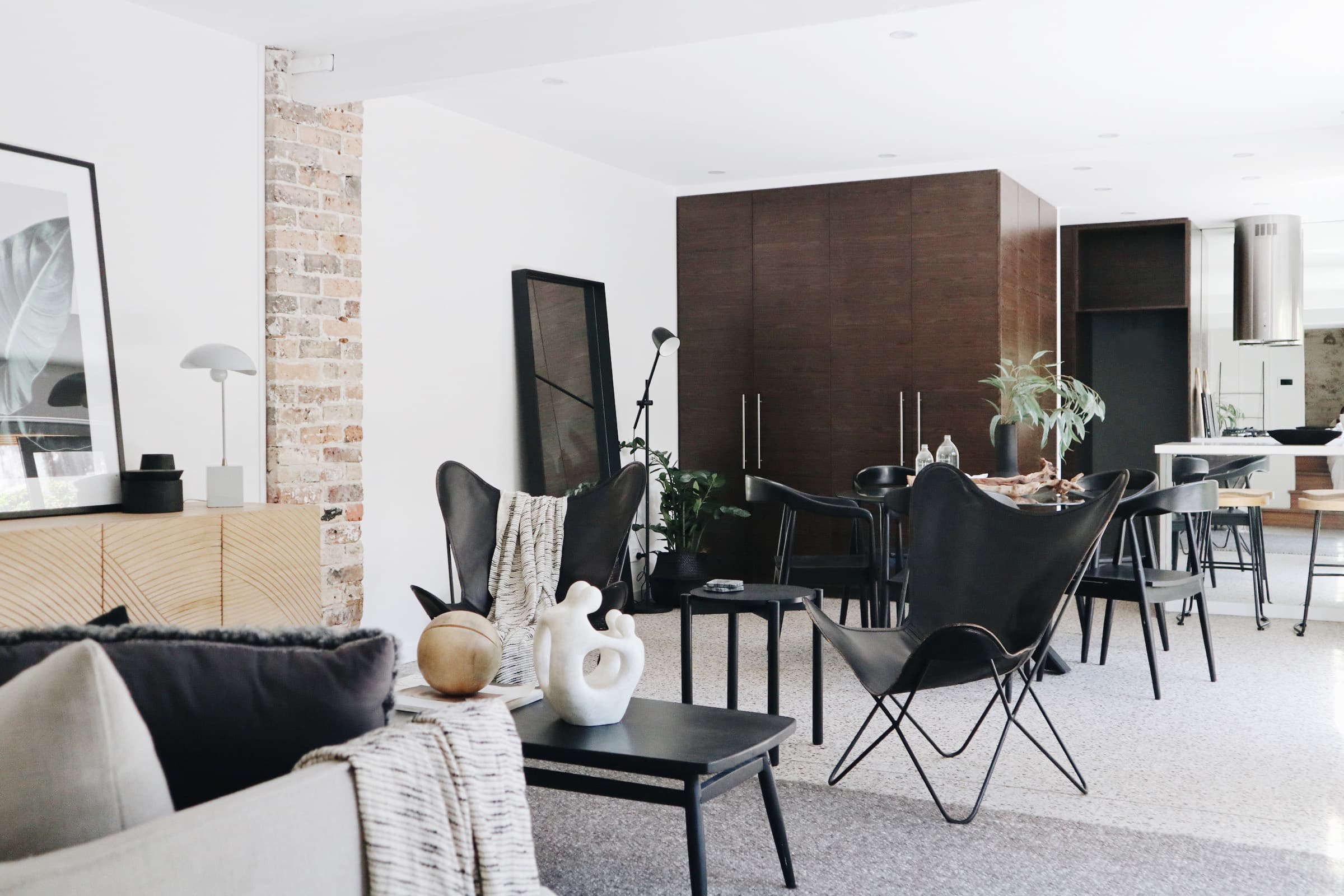 We were recently approached by a global company to provide styling services and long-term furniture hire for an exclusive guest and their family. So we began our quest to impress; create a relaxing and functional environment without compromising on premium style, of course. Moody was the obvious choice for a luxurious feel.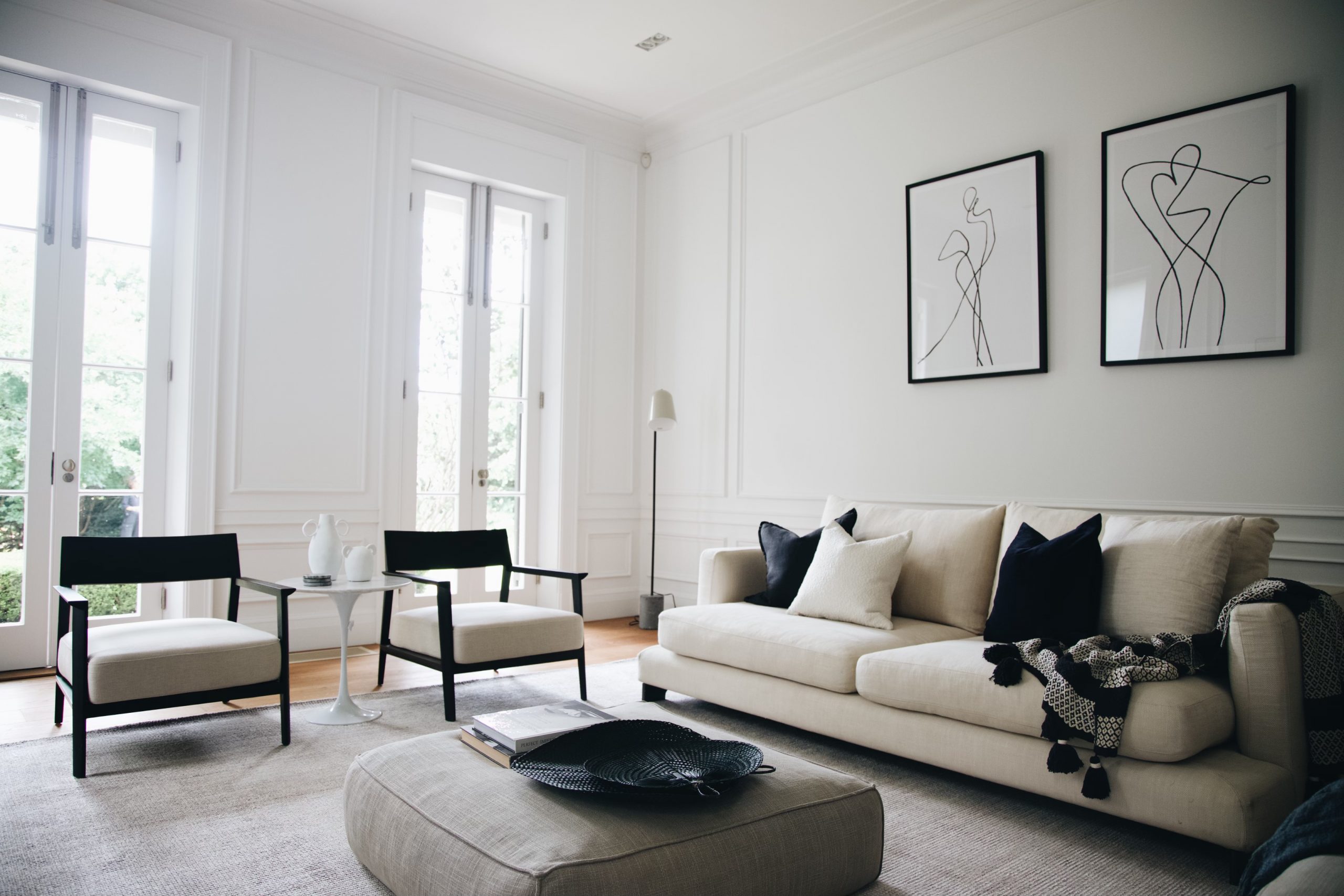 Contemporary Waterloo Apartment
The brief for this Waterloo apartment was a contemporary, trendy scheme. This made it the perfect candidate for our Moody Design Direction. We chose statement furniture in shades of charcoal and slate, letting the home's abundant natural light offset the deeper tones.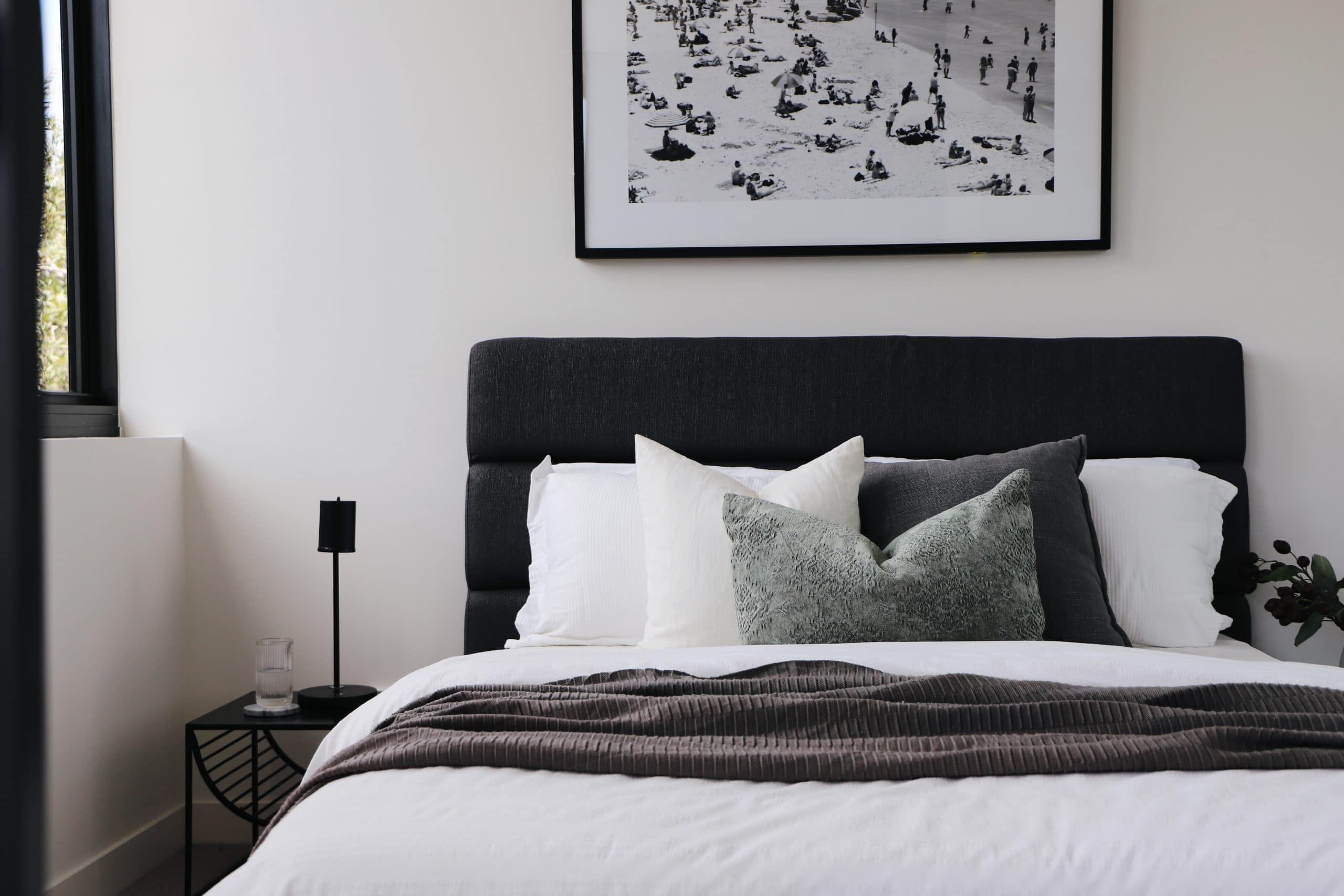 "Out with the old and in with the new," says this freshly styled home in Vaucluse. Our stylists matched the contemporary surrounding area with a moody and minimalist interior theme. This scheme was accented with striking furniture and accessories, with bold black lines and unique shapes. A perfectly modern home for a modern family.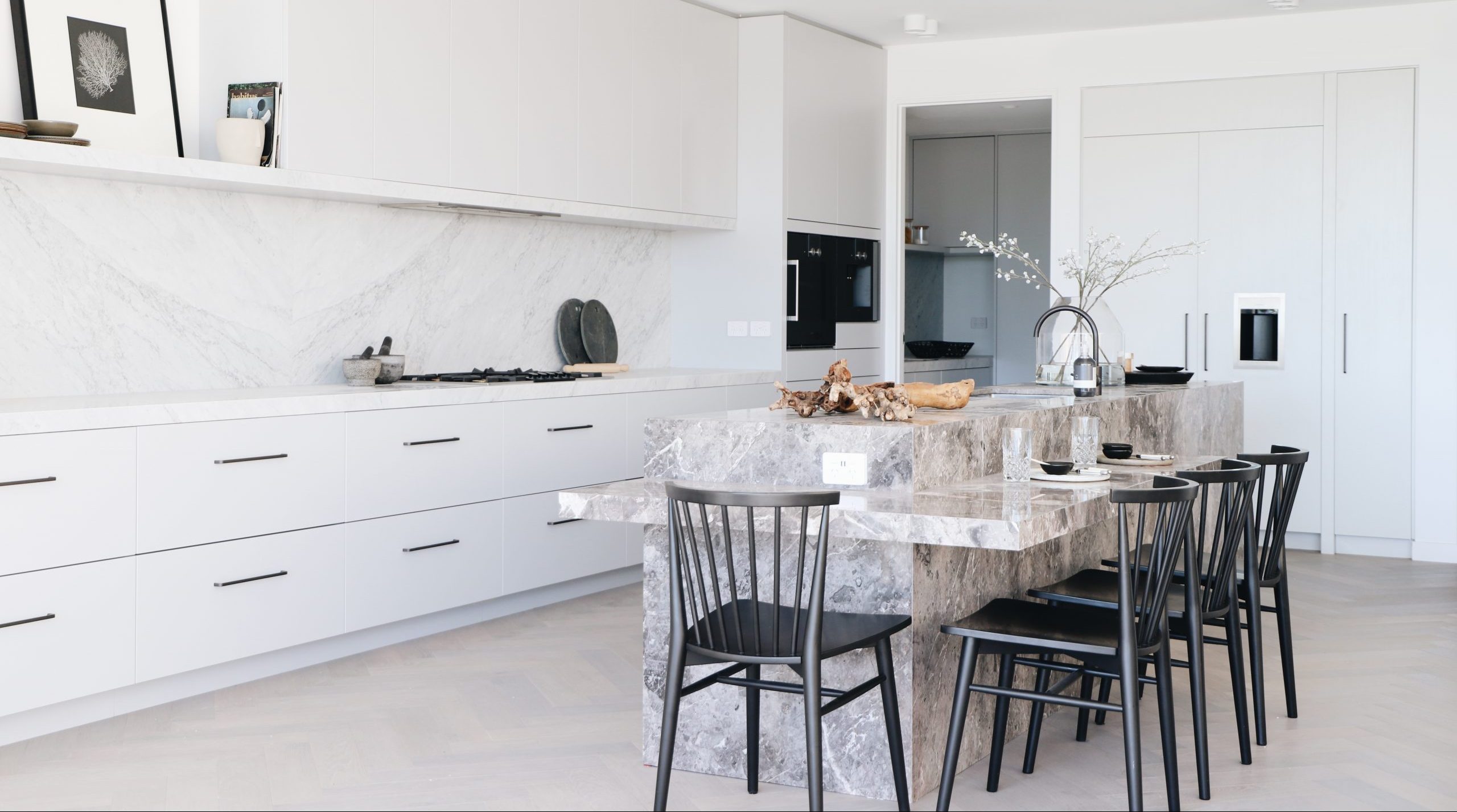 Trendy Surry Hills Transformation
From the moment our team stepped into this apartment in Surry Hills, we knew it needed a facelift. ASSIST by BOWERBIRD was the perfect solution! We spruced this place up by installing new carpet, giving the walls and ceiling a fresh lick of paint. Our Styled To Sell team used moody interiors to elevate this property into a luxurious space with a high-end feel.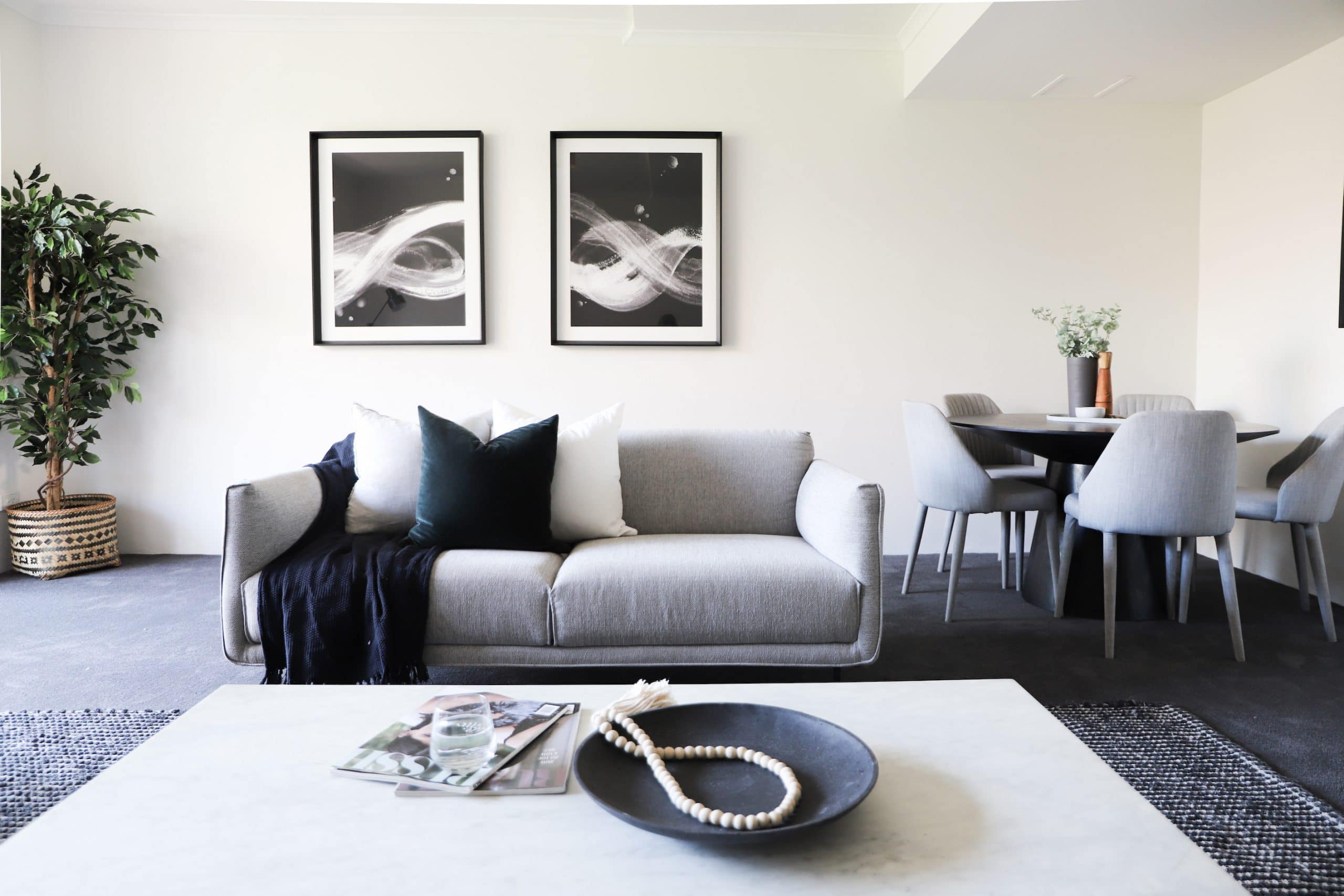 Nestled on the waterfront at Walsh Bay, this commercial penthouse is set in a seriously stellar location. The abundance of natural light within this office space meant we could easily style with our Moody Design Direction, keeping the aesthetic sophisticated and luxurious to match the incredible waterfront views.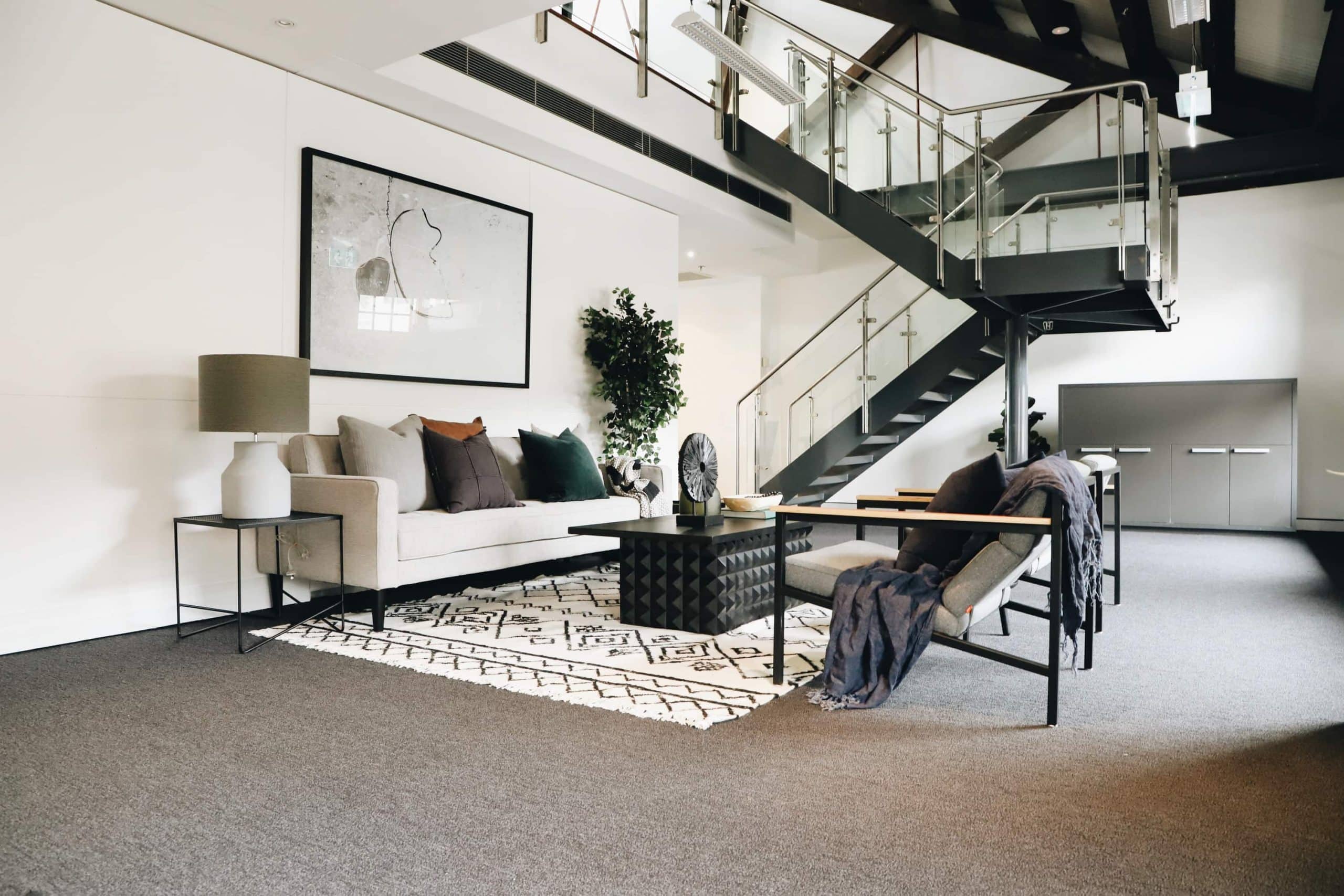 There's an art to achieving this style: too much black furniture and artwork can weigh down the space, and not enough will look disproportional or out of place. Normally this much black would make it really heavy. But with so much natural light flowing in (as well as carefully selected light grey staples), it was a match made in heaven.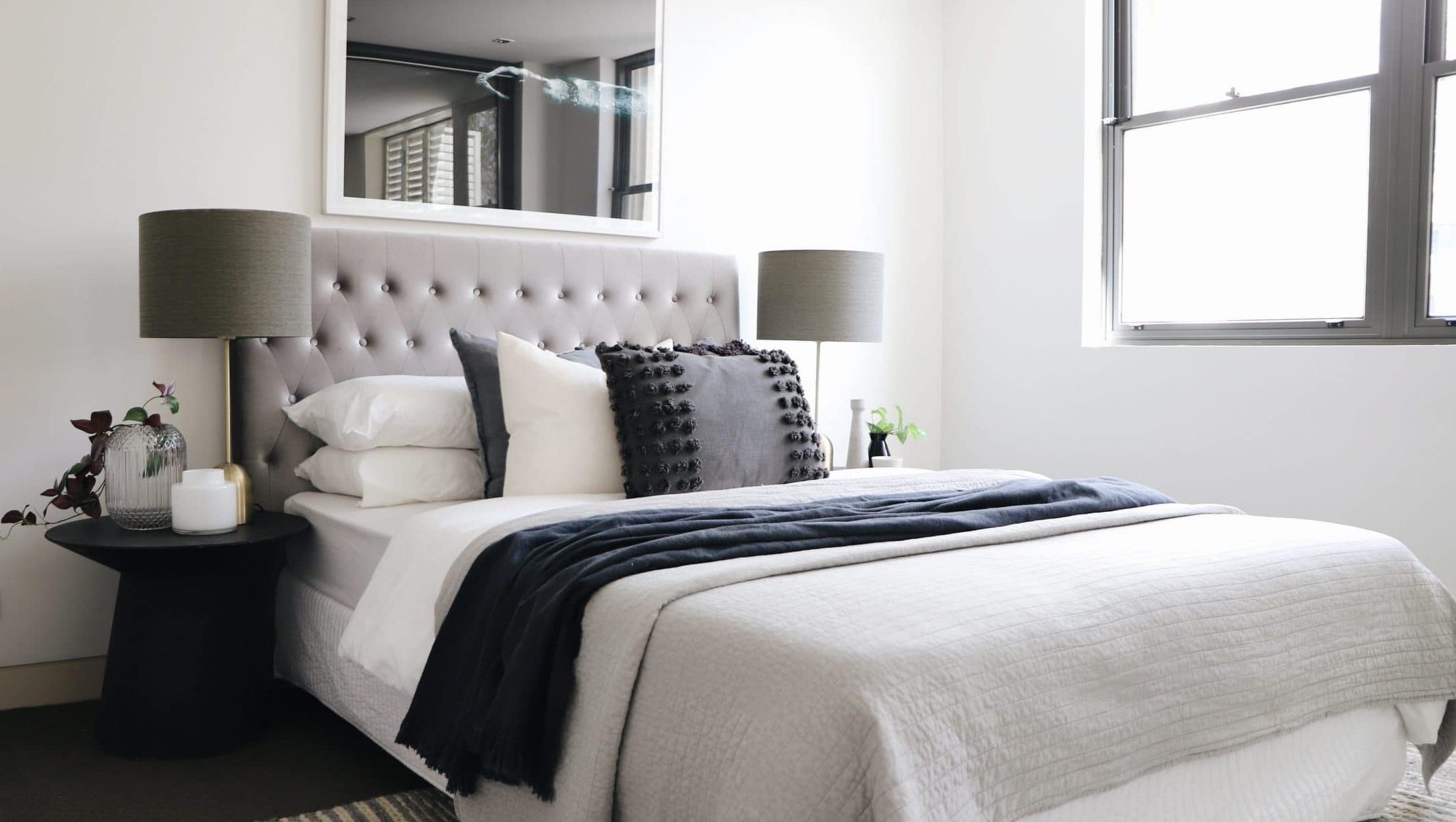 In the picturesque back streets of Woollahra, our stylists found this light-filled terrace – ideal to style with our Moody Design Direction. The grandeur and luxury of the original marble fireplace acted as inspiration for the overall interior scheme.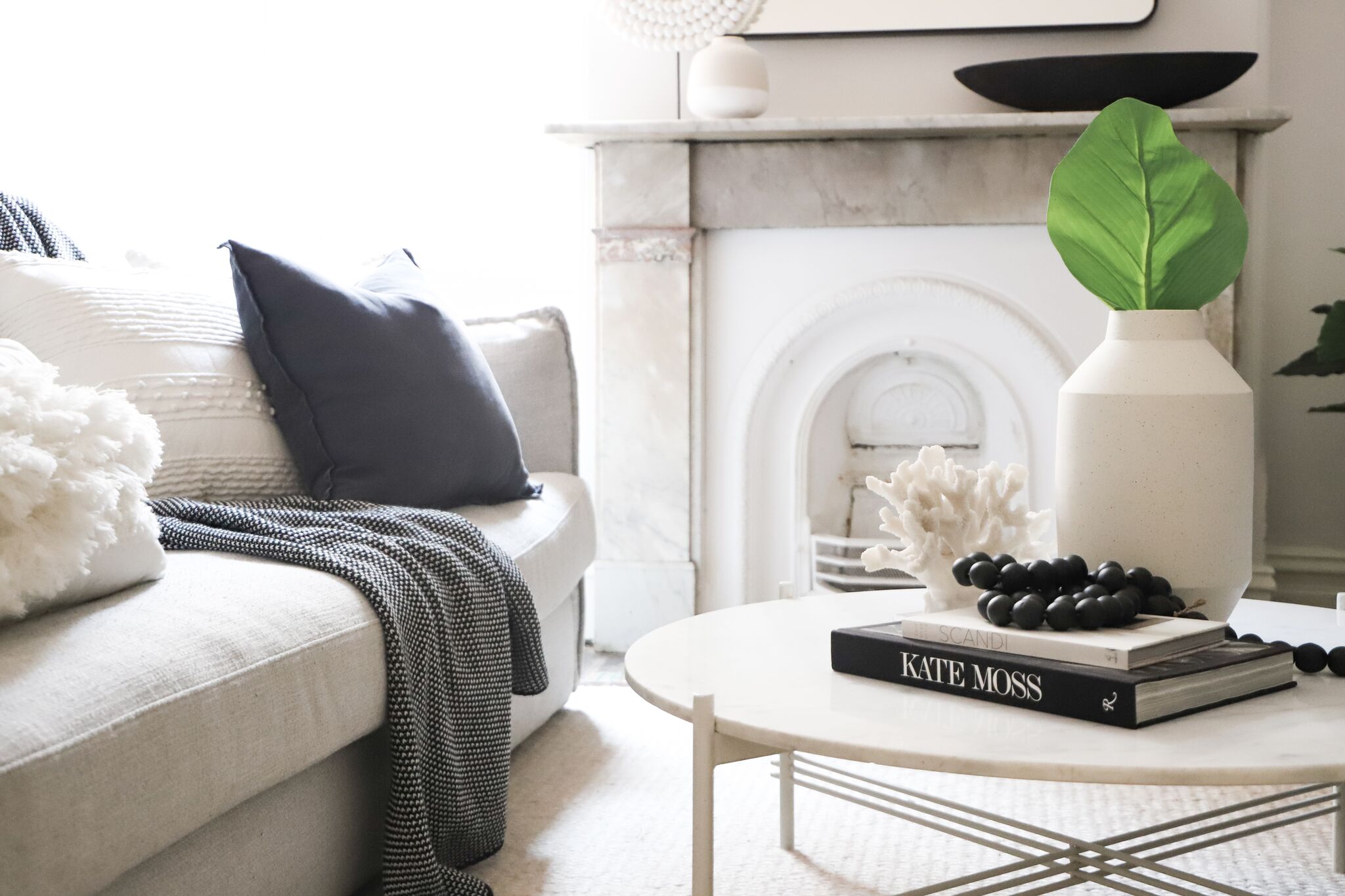 Erskineville Striking Statement
With a Moody Design Direction as our base, we accentuated the existing elements of the home as well as bringing contrast to the light-filled space. Adding soft deep coloured velvets, and bold patterns kept the styling on-trend.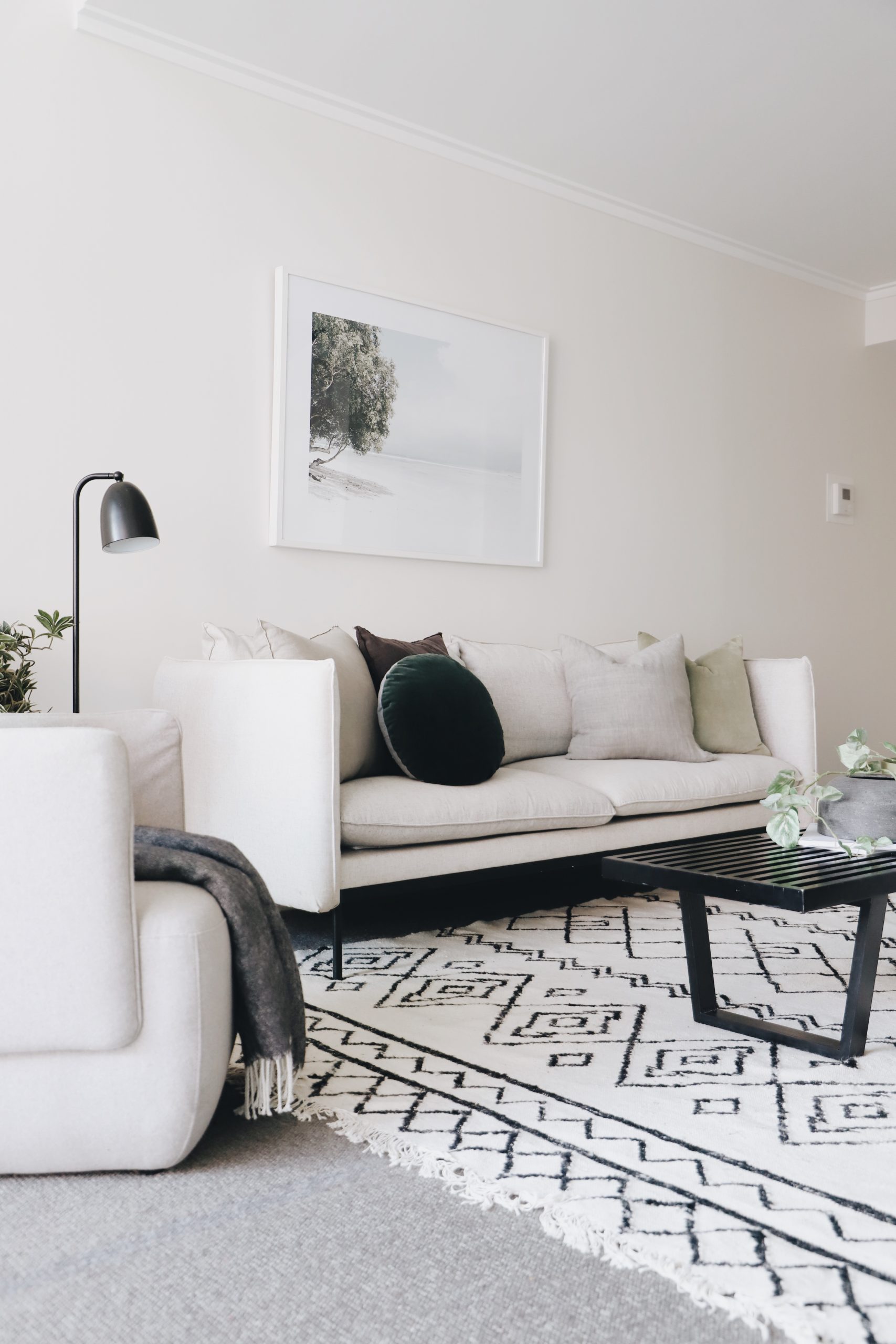 Would you like help with your styling needs? Leave us a note via the contact form and we'll be in touch to arrange a free consultation with our expert stylists.
Get inspiration from us weekly, straight into your inbox.
Stay up to date on exciting projects from the BOWERBIRD family.