7 moody interiors projects that feel oh-so-glamorous
Moody interiors are striking, glamorous and ultra-modern when done right.
When done wrong… well, let's just say that we've walked into plenty of homes that were overwhelmed by dark shades and heavy designs. If you want the moody interiors look for your space, then look no further. We've compiled seven of our favourite projects using our Moody Design Direction. C'est chic!
Nothing speaks statement luxe more than moody interiors infused with marble accents! Striking the right balance in colour and 'weight' was important to creating an effortless flow in this home.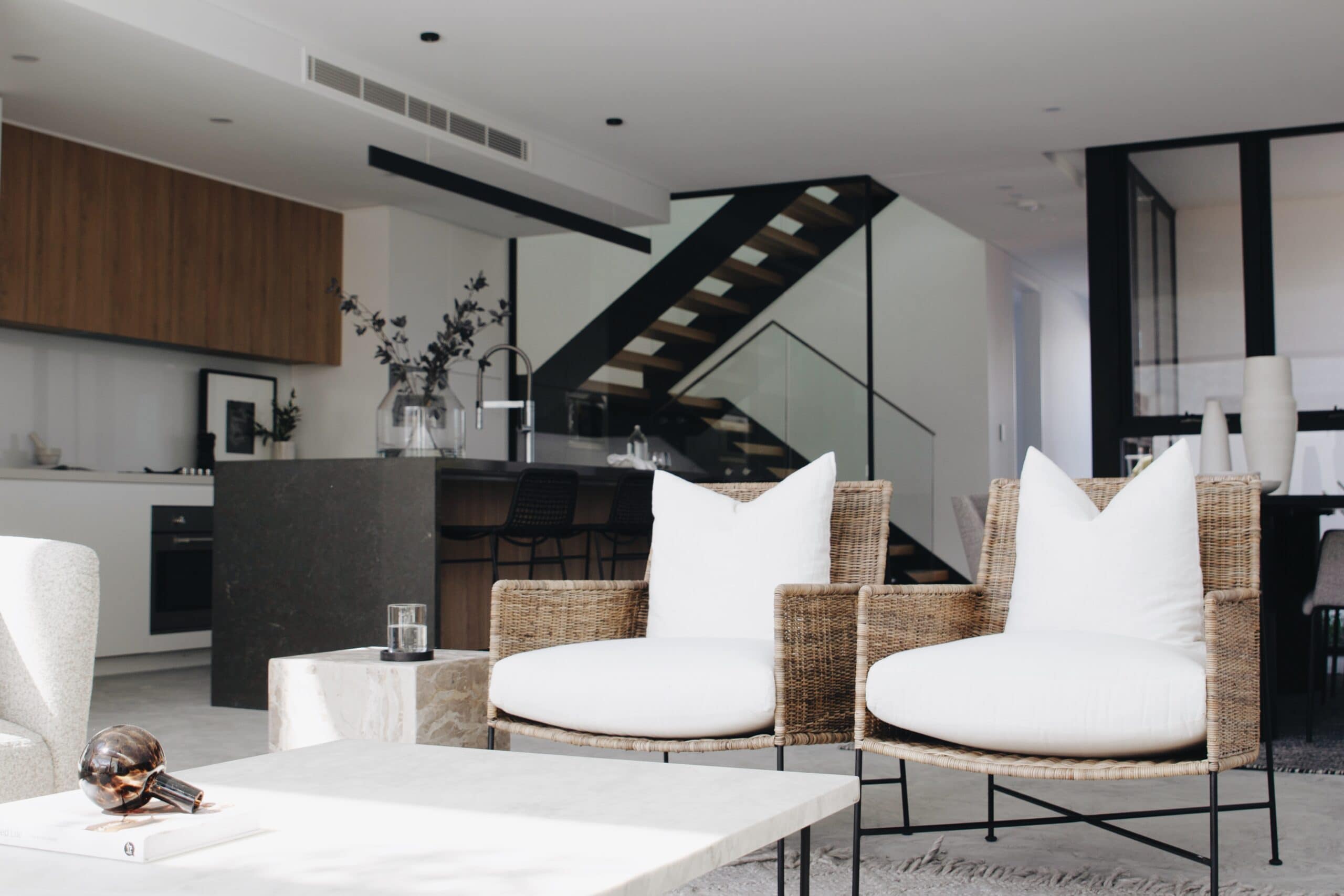 A dramatic sense of presence and supremely spacious living formed the perfect base for our Moody palette. The use of glass and stone with timber finishes provided a warm and inviting environment – ideal for young executive families.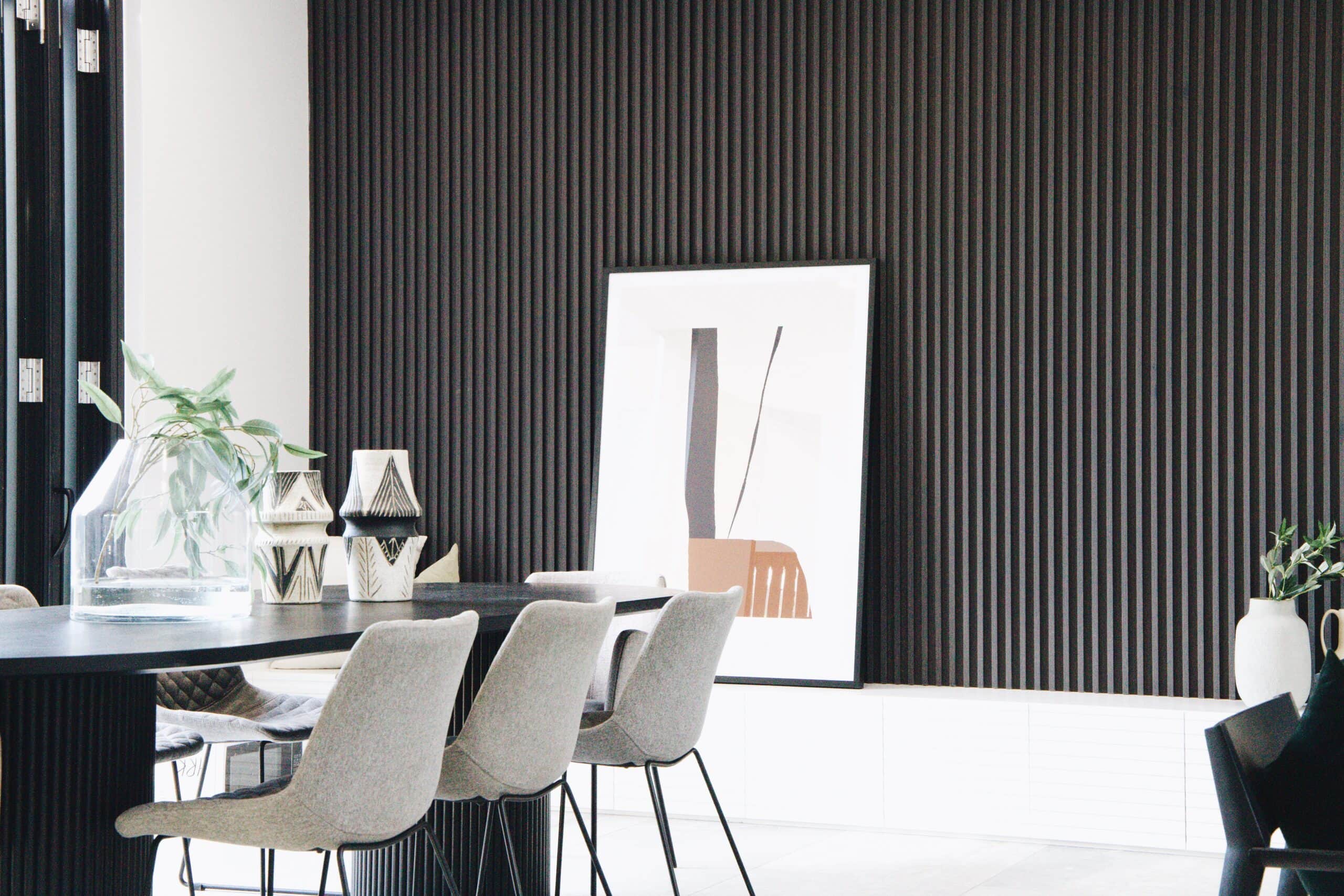 Our team were tasked with capturing the light and energy of the natural surroundings to evoke a look of luxury for this collection of suites. Minimalist styling with the use of plush cushions and soft throws instilled a sense of warmth, comfort, and home.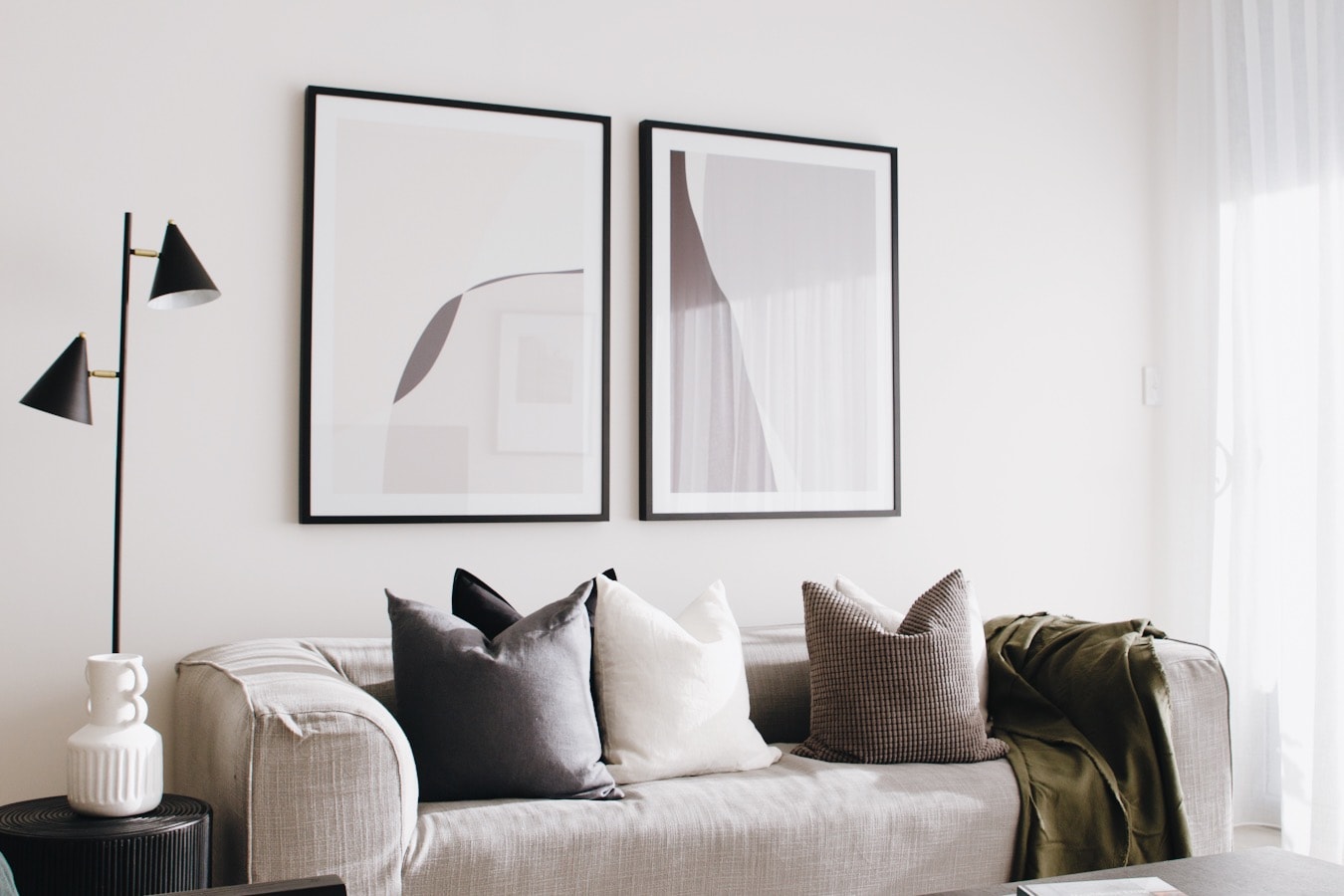 Our Business brief for this penthouse paradise was to create a sleek and sophisticated space. Our stylists chose our Moody Design Direction for the bright seaside haven to create a space that was both light and luxurious. The result; a contemporary-coastal retreat that nods to the natural beauty of the surrounding seaside environment – but don't just take our word for it!
From the moment our team stepped into this home at Rose Bay, we knew it was going to be something special. Soaring ceilings with circular skylights generated an abundance of light and provided our stylists with the perfect canvas to curate luxurious moments through high-end furnishings, and modern contemporary art. Our team was presented with the unique opportunity to work closely with the builder – and homeowner – for this sophisticated sanctuary which sold prior to auction for over $8M.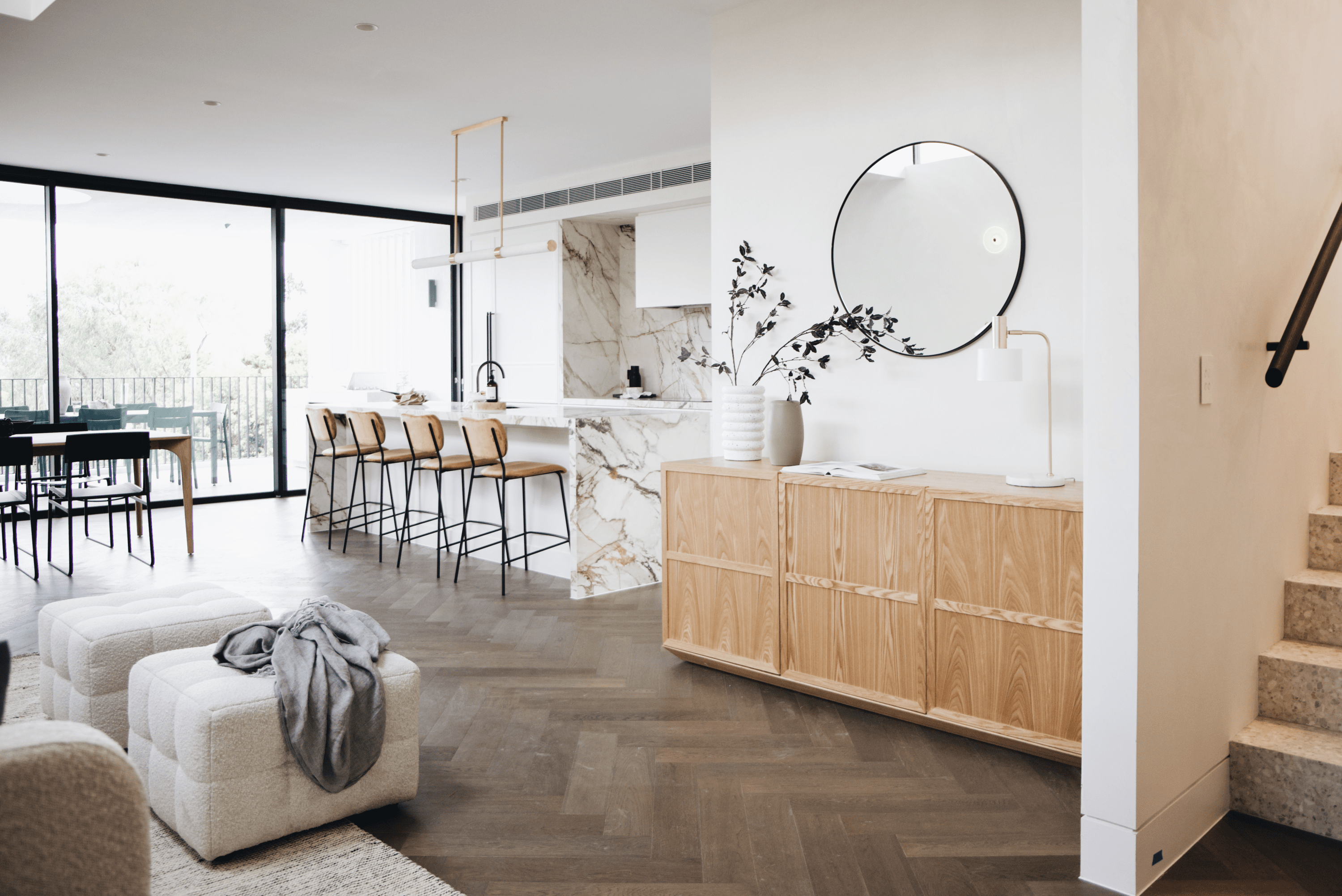 Statement Living Gregory Hills
If you've fallen through the pages of your favourite design magazine only to be left longing for more, then we suggest holding tightly to your digital devices for this one. Doubling as the joiners, our brief was to hero this Homeseller's joinery in preparation for a magazine shoot before going to market, making this particular project an integration piece. Our team took care to introduce an assortment of elements that played well with those already in the space and steered the home away from becoming monochromatic.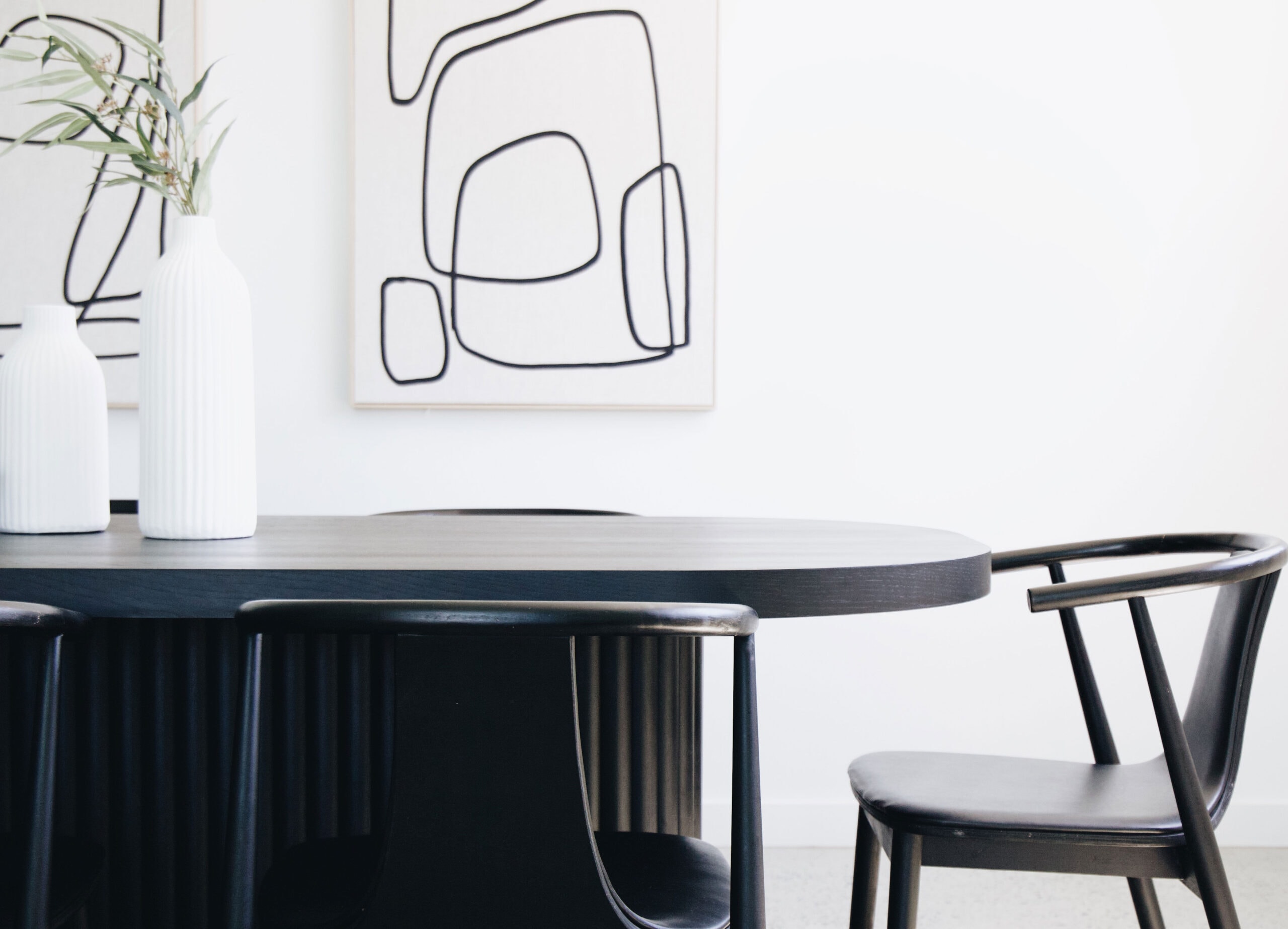 Parkside Perfection Paddington
Converted from an old warehouse, this dual level property impressed with an abundance of light and space. Sweeping park views inspired the seamless integration of colour and greenery, and created the contrast needed to take this home to the next level.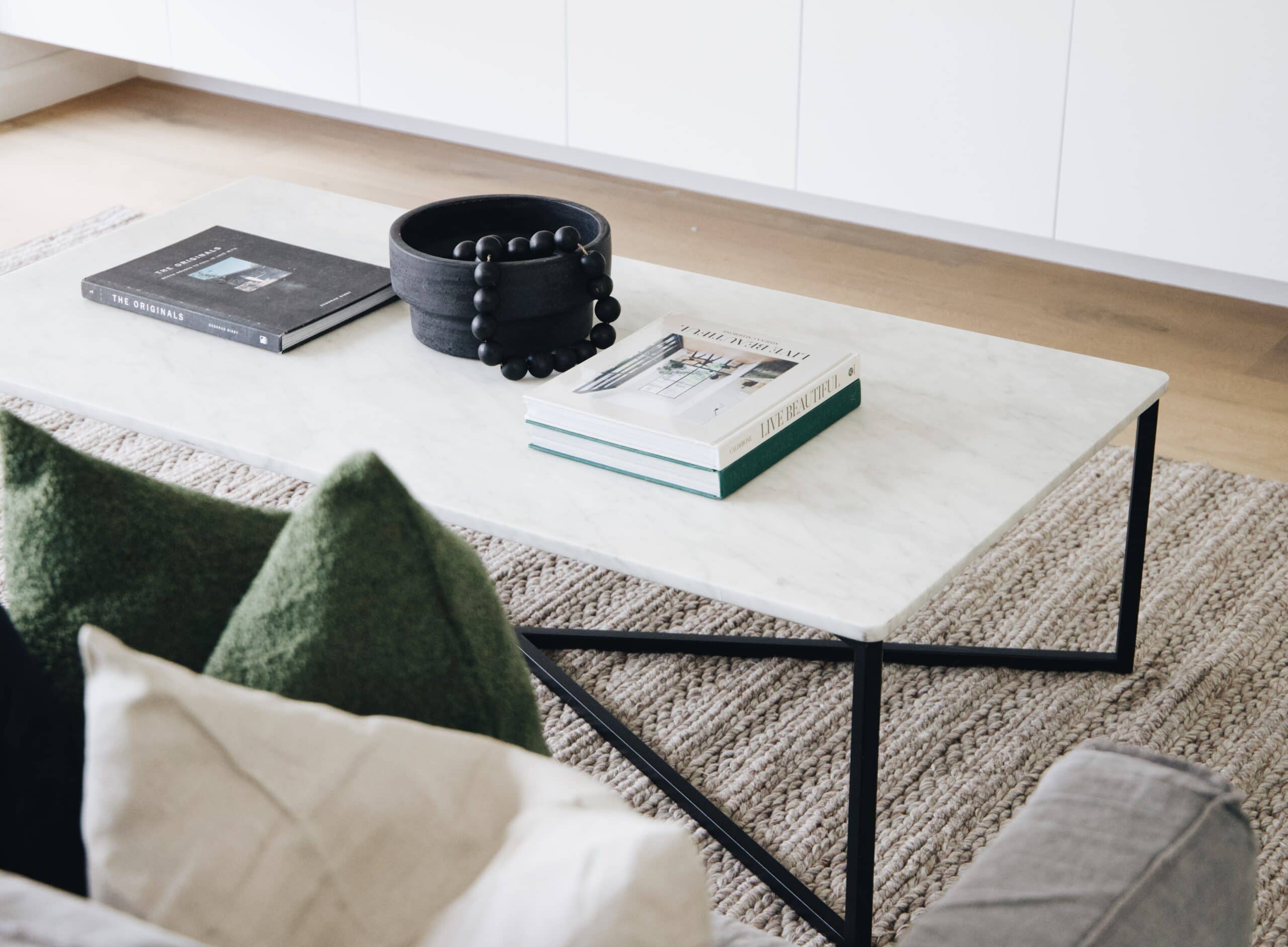 Would you like help with your styling needs? Leave us a note via the contact form and we'll be in touch to arrange a free consultation with our expert stylists.
Get inspiration from us weekly, straight into your inbox.
Stay up to date on exciting projects from the BOWERBIRD family.