Micro makeover: 5 ways to update your kitchen
Kitchens are the heart of the home and deserve to look more than just cooking stations. It is possible to give this room a face-lift without tearing out surfaces and spending a fortune. Here's how to add new life into your kitchen in just a weekend.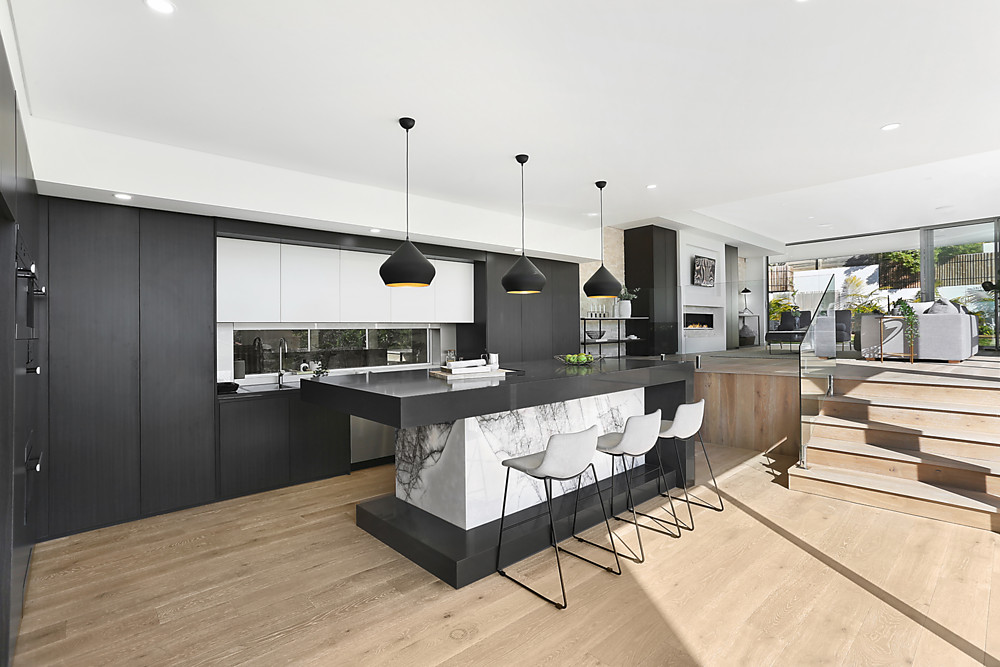 Be bold with colour
A mix of bright hues will instantly make any kitchen come alive. A barstool or colourful chair is a great starting point when it comes to adding colour, then pick accessories like tea towels, ceramics and utensils in a matching shade and you have the makings of a mini facelift. While punchy brights are impactful, subtle tones can be just as eye-catching. Soft pastels will keep a white kitchen elegant but with interest. For a one-stop upgrade, replace basic pendants with colourful counterparts. It will add a pop of colour to a space where there can be a void such as above an island.
Introduce plants
Plants make any space feel lively and healthy but decorating your kitchen with leaves will add dimension to an otherwise functional space. First decide what areas of the room need livening up, then according to that space choose different species and sizes of plants. Mix up your pot size, style and colour and even clump a bunch of them in the same area to fill a larger space. Plant stands will add a sculptural edge. Macramé plant hangers are unexpected and instead of using an entire plant, why not add a green leafy branch here and there in a beautiful vase. Eucalyptus branches always look great. Plants that drape down from high shelves or cabinets are perfect for smaller kitchens.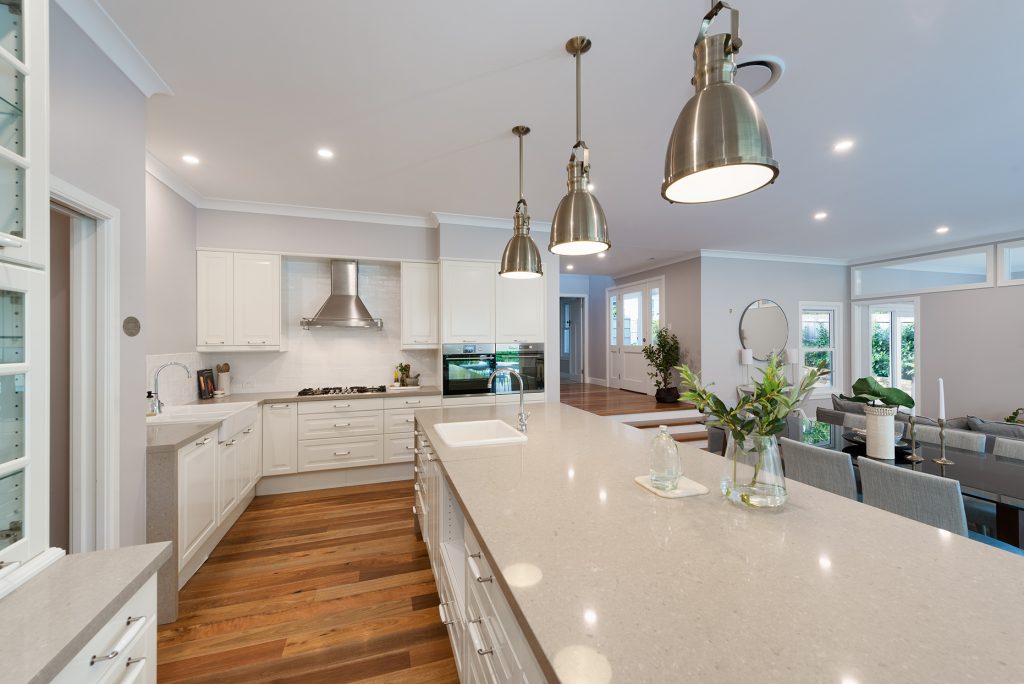 Add artwork
Art instantly adds style and energy to your kitchen. While it may be a challenge to think of art possibilities for such a food-dedicated space it will instantly add personality. A canvas, a framed poster or painting can fit just as well in this culinary haven as it does in the living or bedroom. Simply use the colour scheme of your kitchen as a theme and choose art that harmonises with that colour. Remember to keep it interesting. Art can even be Juju hat, a wooly macramé or framed objects from your travels.
Create a vignette
A clean uncluttered kitchen will look great with a simple vignette on the bench and you can use this to bring your style into the kitchen. A pile of cookbooks, your favourite ceramics or a pot of utensils all have the potential to create a gorgeous display. Remember a vignette is best created with an odd number, varied heights, colours and textures for visual interest. If space is tight free up cabinet space with clever floating shelves to show off your collectibles instead.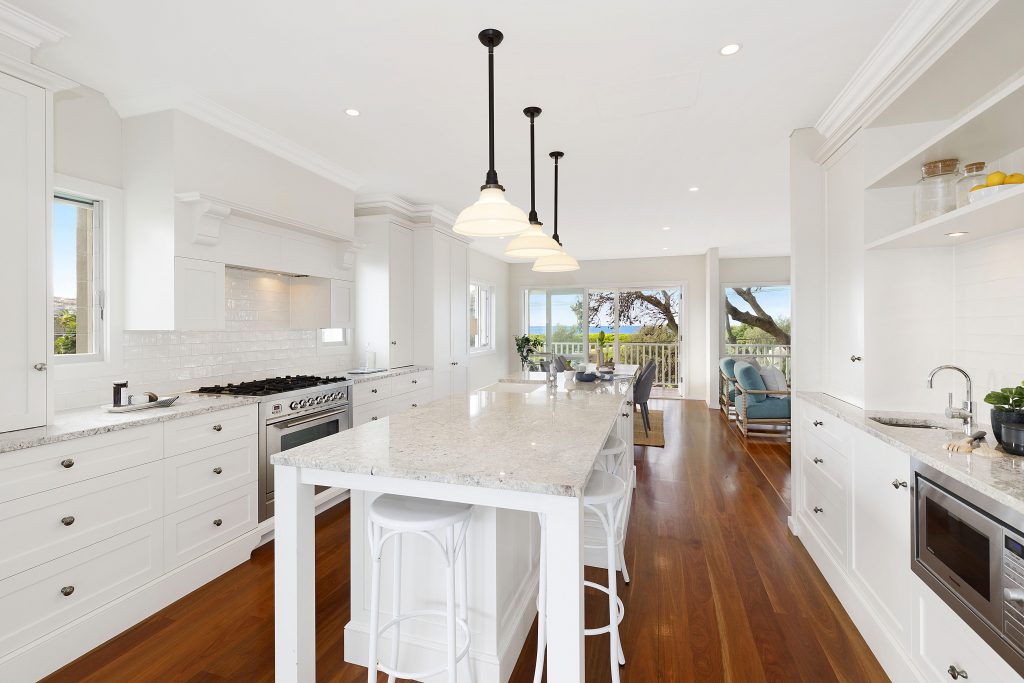 Add a rug
Rugs add warmth, character and texture and while you may avoid using them for fear of spills, the right one can complement your kitchen décor without sacrificing substance for style. Consider the size, shape, colour and materials. If you love your floor and just need cushioning by the sink or prep area, go for a small textured rug. If you have a narrow kitchen, runners work well between islands and perimeter countertops. Rugs also look great under a table to better define the space of an eat-in kitchen or breakfast nook. Whether you want to add a playful touch, bold colour or timeless elegance, the colour and pattern will set the tone for the final look so opt for cohesive tones that do not overpower the room.
Want more styling advice?
Subscribe to the newsletter for weekly blogs straight to your inbox.