The dos and don'ts of kitchen styling
Many people consider the kitchen the heart of the home. It's where memories and meals are made, food and thoughts are shared, friends and family come together.
So you should put as much thought into your kitchen styling as you do your bedroom or living room. Here are some kitchen styling tips we find help to make the kitchen just as warm and inviting as the meals prepared in it.
DO: Be practical
At BOWERBIRD Interiors, we've seen our fair share of display kitchens that look incredible. But then, when you think twice about it, they don't feel "liveable" at all. Real marble or granite countertops are fashionable choices, but in reality the stone easily discolours and food gets stuck in the veins. Practicality should be your first priority, or your new kitchen will soon drive you mad.
DON'T: Go crazy with colour
A couple of years ago, it seemed like you couldn't go into a kitchen without seeing a fluoro glass splashback. These days, we see increasing numbers of home sellers removing them for a clean white look. Colour just doesn't age as well and the more graphic your kitchen styling, the more likely you'll get sick of it.
DO: Focus on cleanliness
Anywhere you're preparing food should be clean as a whistle. But you already know that! To help your home look as clean as it is, invest in good-quality lights and stick to a bright colour scheme. Replace any finishes and faucets that are scratched or rusty. We personally LOVE a matte finish – so stylish, easy to clean and any blemishes won't show up as easily.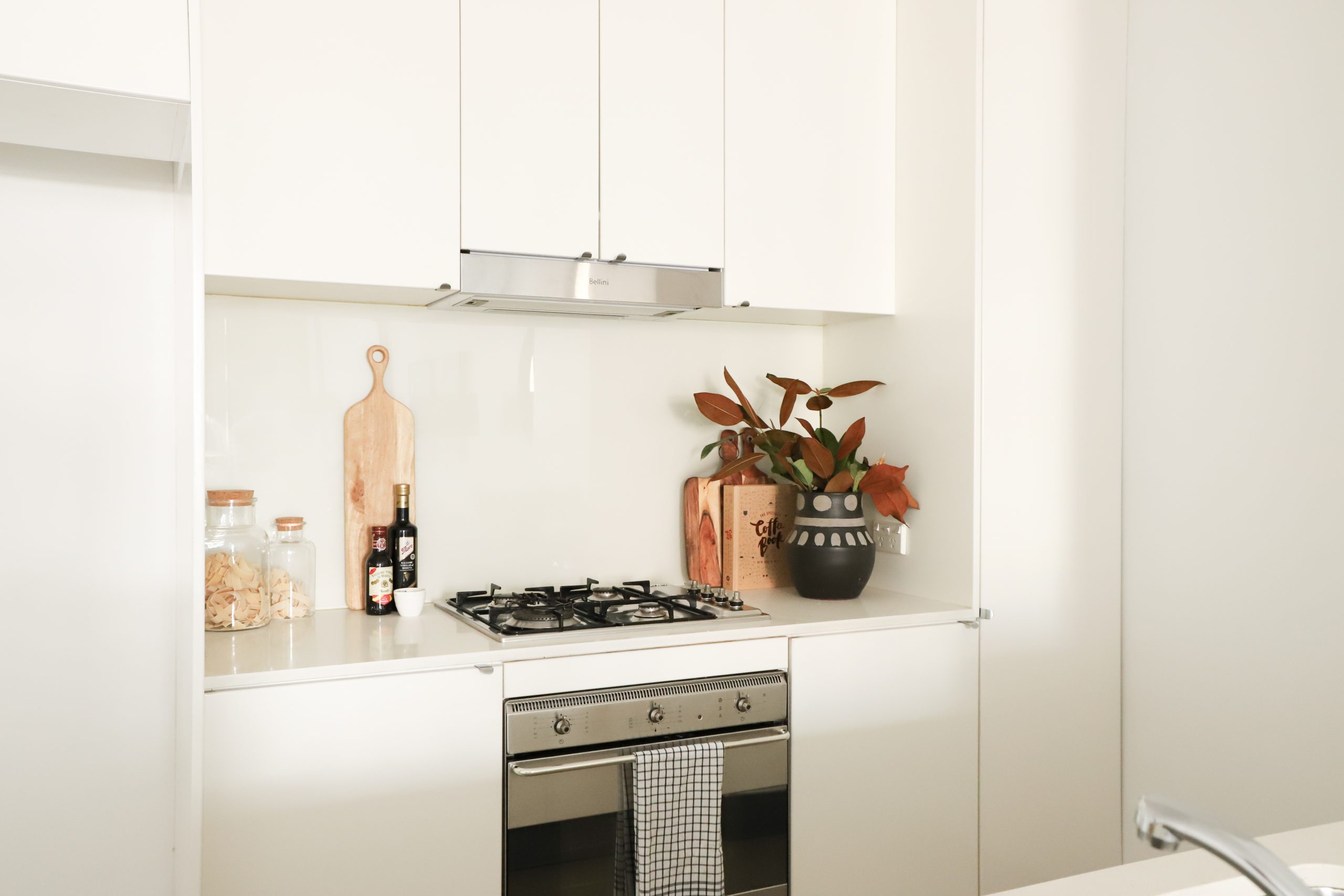 DON'T: Overcrowd
Too many items, er, spoil the kitchen. Seriously though, there is nothing that will send you into a tizzy like a cluttered kitchen when you're trying to cook. Separate your items into sections that make sense to you and store them away in shelves and drawers. You might even need to give some things away – when was the last time you used that waffle maker?
DO: Think about the flow
Open-plan architecture is increasingly popular and for good reason – it makes your home look bigger, brighter and more welcoming. But your interior design has to follow suit, including kitchen styling. Make sure the kitchen matches the rest of the space with a few visual tricks, like maintaining a colour theme throughout. You can even include non-traditional items in the kitchen space, like a cosy rug under the dining table.
DON'T: Be afraid to show-off
A little pride in your home isn't a bad thing! Display your favourite cookbooks, ornamental bowls, matching chopping board sets, copper utensils, that expensive vase you've been hiding away. The goal is to feel totally at home in your kitchen – and when you invite people over for dinner, they'll want it to be their home, too.
Get inspiration from us weekly, straight into your inbox.
Stay up to date on exciting projects from the BOWERBIRD family.