5 kitchen designs to inspire you
Given its status as the heart of the home, an updated kitchen has the ability to both boost the resale of your home and create an inviting space where you can linger over long conversations with family and friends. However, it can also be overwhelming working your way through Pinterest boards full of ideas that offer "everything but the kitchen sink!".

In these instances, BOWERBIRD Interiors' design experts can help take the heat out of the challenges that come with kitchen styling. Whether you need advice on accessories, seating options or even lighting, their focus is on the final touches you need to bring your home's cooking quarters to life.

Not sure where to begin? Whether you're renovating, rebuilding or starting from scratch, these five kitchen ideas are certain to inspire. 
Kitchen design inspired by The Hamptons 
Styling a kitchen with sophisticated seaside vibes, like this one inspired by New York's famed summer towns, is sure to help keep you cool, calm and collected while cooking. 
To recreate this classy coastal chic look, experiment with a whitewashed colour palette, oversized pendant lighting, and furnishings and accessories featuring organic materials like stone, timber, cane and linen fabrics. Combines, they're sure to showcase the effortless aesthetic that has become a Hamptons signature.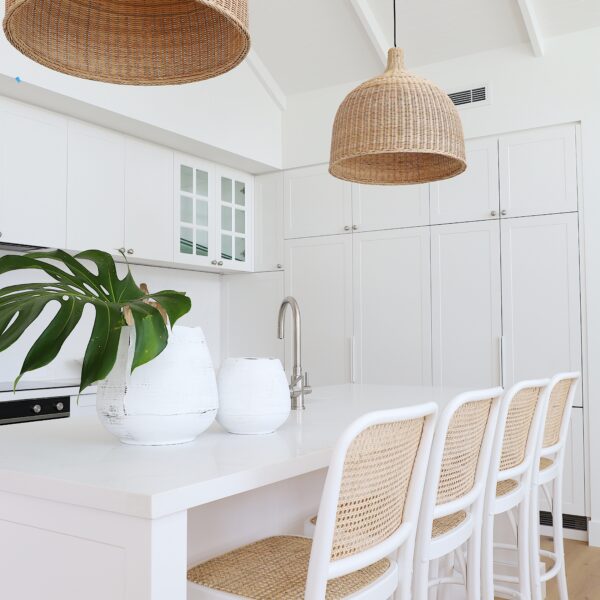 50 shades of grey 
A beautiful bench is one of the first additions or adjustments you can make to improve the overall design of your kitchen. And, given that a bench often forms the basis of your kitchen, it's important to pick one that has timeless appeal. Like this sleek and slanted marble grey one.
Following this, a few simple styling suggestions such as the addition of accessories in contrasting textures, use of greenery and inclusion of complementary sitting stools can make for a bench that looks so good, you could literally eat off it.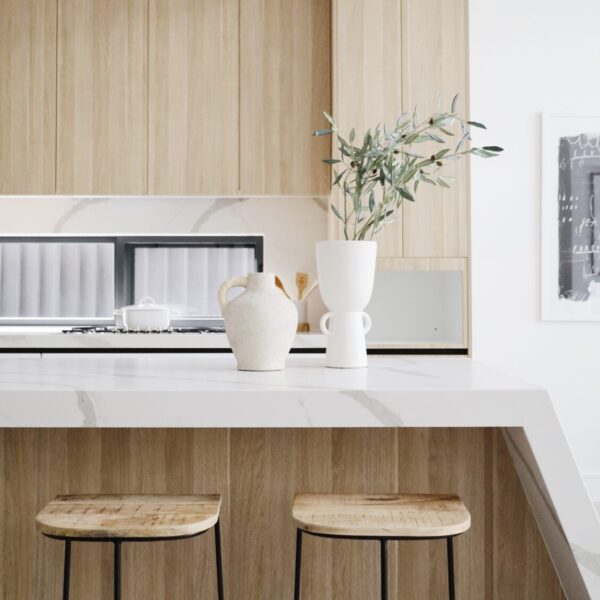 A luxe place to perfect your culinary creations / A place to share meal-making and memories 
Rich and refined approaches to interior design need not be restricted to the grand areas of your home. In fact, a dark and dramatic colour palette is an easy way to elevate your humble kitchen from lived in to luxe. 
We love this look which combines a classic black and white combo with touches of grey. 
Recreate it with a charcoal bench top complemented by ivory additions that sit atop it, like this modern vase.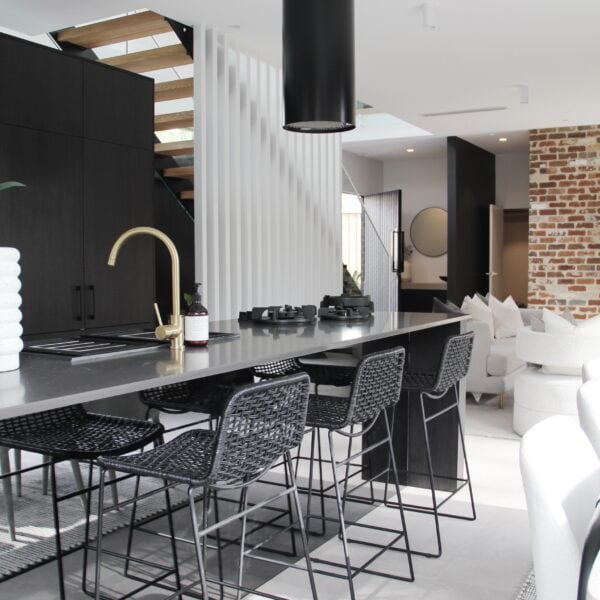 All that glitters … 
Give your kitchen a stroke of sophistication by gently tingeing it with touches of gold. 
From benchtops speckled with a little sparkle to accessories that add an accent of golden glamour (like these overhead hanging lights), a kitchen inspired by one of the world's most precious metals is certain to position your cooking space in first place.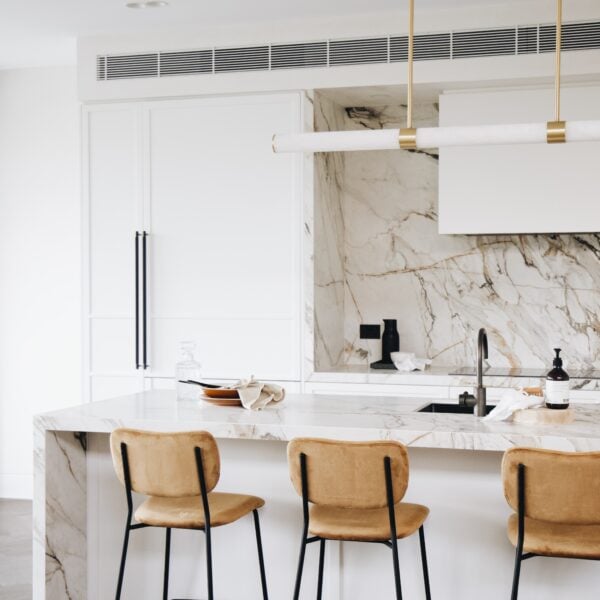 Inside out 
Our final suggestion for inspiring kitchen ideas, that are bound to draw people in (regardless of your cooking skills!) are those inspired by nature. 
It's no secret that BOWERBIRD Interiors' interior stylists love a little outside-in approach to design, and the kitchen is the perfect place to experiment with this. 
Go green with a timber table, pretty potted plants and gorgeous glass vases. Or, speak to a member of our design team who will do the hard work for you. After all, you likely have bigger fish to fry!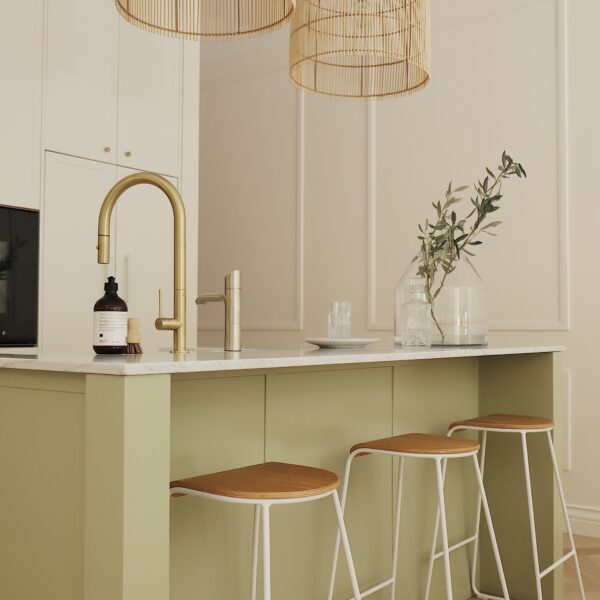 Get in touch with our interior design experts to help you curate a timeless and inspiring kitchen for your home. Send us a message via the contact us form.
Get new articles weekly, straight to your inbox.
Stay up to date on exciting projects from the BOWERBIRD family.