How to Transform Your House into a Hamptons Style Home
Interior design and decor that draws from beautiful beach destinations around the world has inspired some of our most loved looks at BOWERBIRD Interiors. And Hamptons style homes are among our favourites. If you aspire to create an abode that echoes the chic aesthetic of the American East Coast here's how you can DIY without booking a ticket to the United States.
Coastal Cool 
A two-hour drive from Manhattan, The Hamptons is a group of towns, villages, and hamlets, concentrated on the eastern end of Long Island in New York state. The combination of their sophisticated seaside setting, with visitors from city-slick New Yorkers has created an unique aesthetic that can be seen in their furnishings, fashions and even farm-to-fork food – with a focus on effortless elegance to reflect the relaxed yet refined lifestyle associated with the region's coastal location.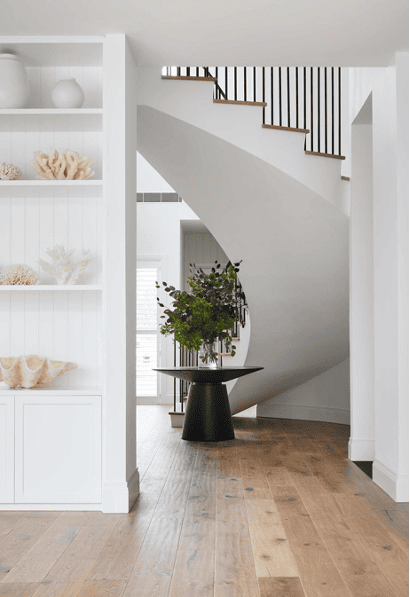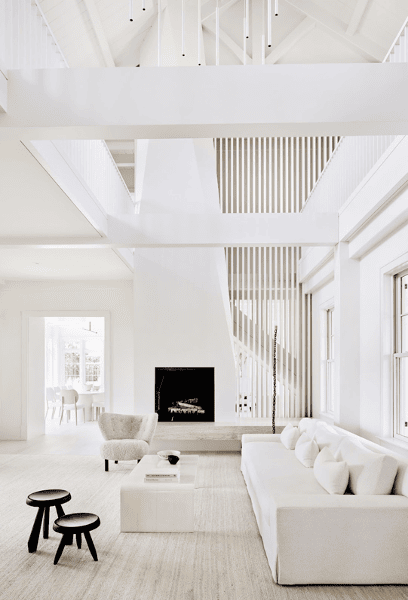 What Are The Main Features of Hamptons Style Homes?
The main features of a classic Hamptons Style Home revolve around creating a serene and inviting atmosphere. The hallmark of this aesthetic is its neutral colour palette, comprising soft whites, creams, beiges, and gentle blues, which evoke the tranquil essence of the seaside. Natural materials also play a significant role, with hardwood floors, exposed wooden beams, and stone accents. Finally, furnishing your Hamptons style home is all about casual comfort, with coastal elements abounding through textured materials such as linen and cotton, and classic patterns like stripes and checks to add depth and warmth.
Simple Ways to Incorporate this Style into Your Own Living Spaces.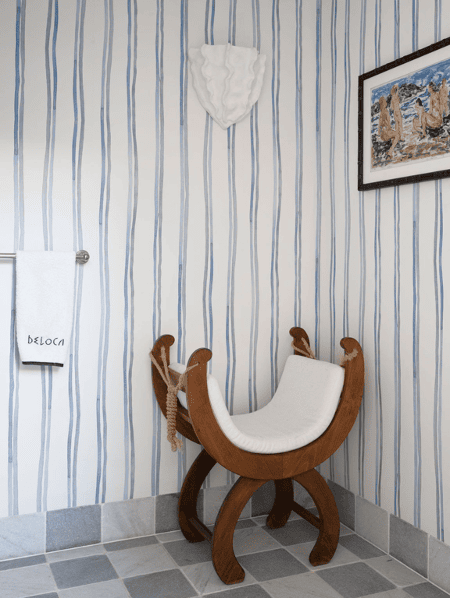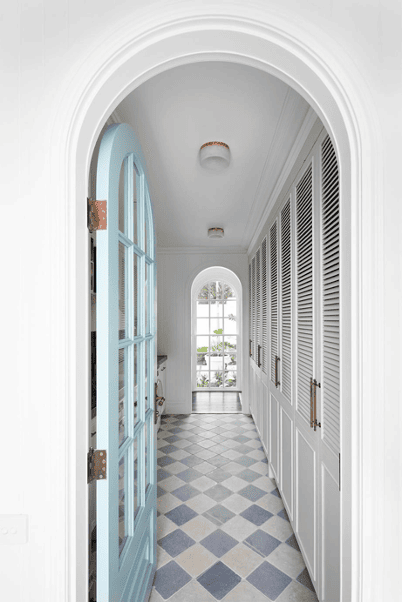 Even if you can't quite make the trip to Montauk (and don't intend to repaint your entire home in a subtle shade of sea-inspired acqua aqua or rip out your floorboards!) There are a number of easy ways to incorporate the elements of Hamptons style homes into your current place.
To start, build your base around light-coloured or white furnishing. Or use slipcovers to transform existing pieces. Incorporating weathered wood furniture such as distressed tables and chairs can also help add a touch of rustic charm. 
From this foundation, each of the rooms of your home can be customised to create an authentically Hamptons style home. For example, crisp white covers with subtle textures like waffle-weave are a perfect addition to bedrooms. In the living room, accessorise with nautical elements like navy striped throws, pillows and cushions with decorative rope knots and anchor motifs, and natural textures in rugs and textiles, to bring depth and a beachy vibe to your decor. When it comes to the kitchen, invest in coastal-inspired tableware and embrace open shelving to display white or neutral dishes and cookware.  Finally, fresh flowers and greenery in vases, coastal artwork such as seascapes, beach-themed decor like seashells, driftwood, and maritime art and mirrors with white or neutral frames throughout your home can complete the look and leave you feeling like you've dipped your toes in the waters of this look (even if it's not literally!). 
To find out how BOWERBIRD can help you recreate a Hamptons style home, reach out to a member of our team today. 
Get new articles weekly, straight to your inbox.
Stay up to date on exciting projects from the BOWERBIRD family.