Kids' rooms, how to style them right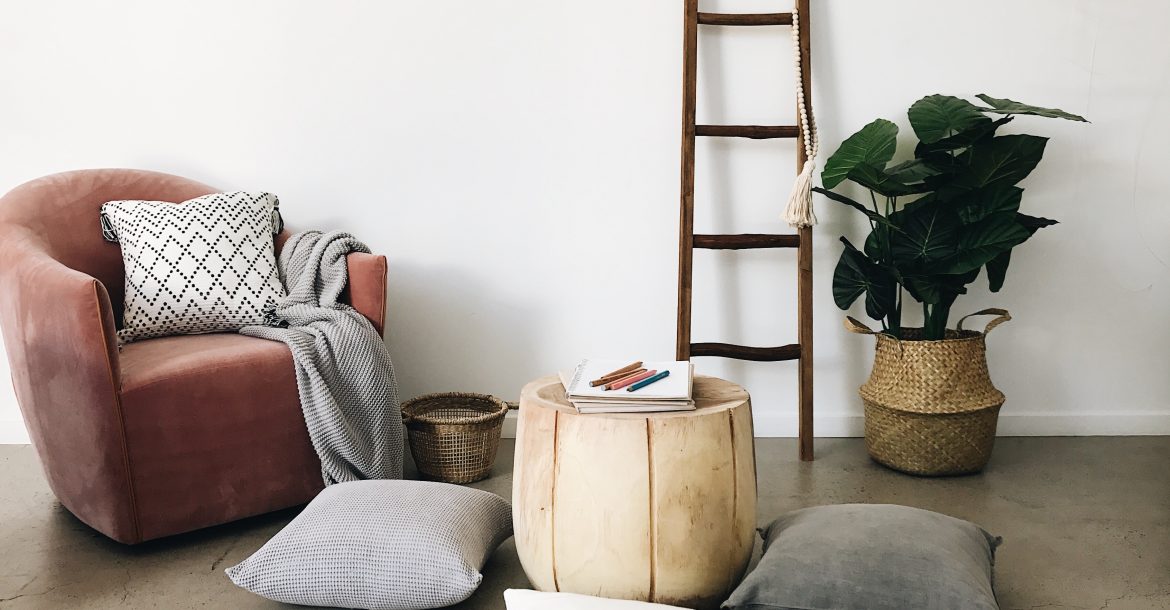 Decking out a kid's room can be challenging, especially when you want the décor to stand the test of time. Here are our top tips on creating a style- and-child friendly room.
Time to grow
You want to allow for growth but also don't be afraid to cull regularly to create space. Charm is key really, so mix vintage with modern and be playful but not childish. Kid's rooms should look beautiful too. Always inject some colour, pattern and texture into white walls so the room doesn't end up looking too sterile.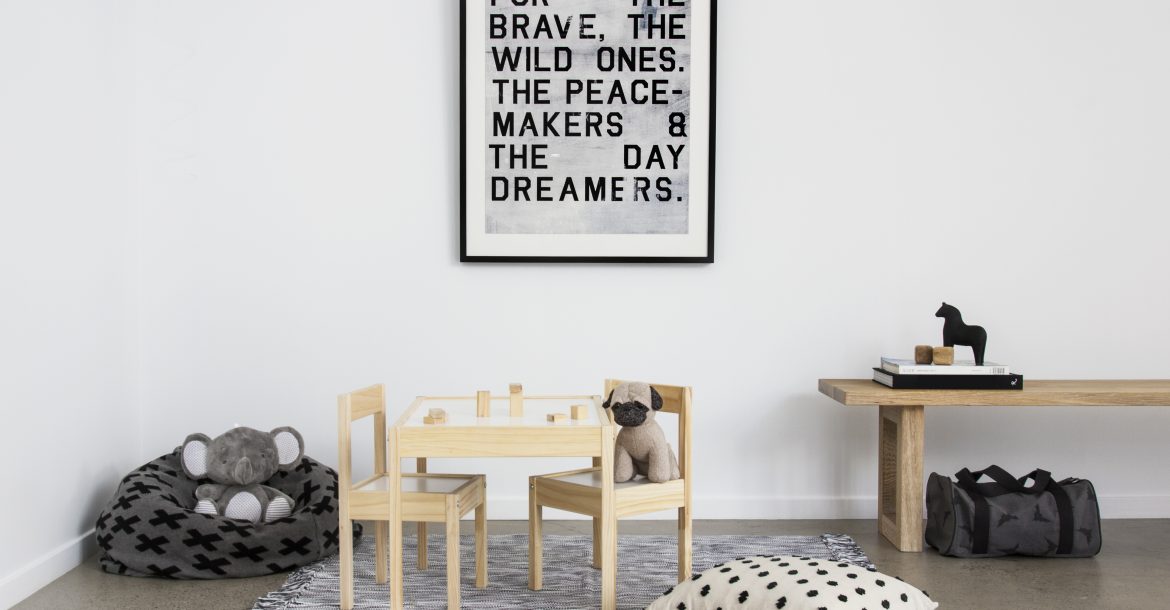 Balance out pink
While pink is a classic choice for little girls' bedrooms try and avoid covering the whole room in this shade. A great way to balance out this hue is to paint some walls dark. It will instantly stop the room from feeling sickly sweet. Grey offsets pink beautifully and gives it an edge.
Go for bold wallpaper
Wallpaper always makes a statement in a room, but choosing the right design for your child can be tricky, as you want it to last. Opt for bold colour wallpaper in child-friendly primary colours and quirky images to bring colour and energy to the room. Or try painting a wall and applying vinyl stickers to make a feature.
Encourage creativity
You want to make your child play in their room so creating designated play areas or putting an oversized chalkboard on the wall will turn a white wall into a blank canvas for drawing and imaginative play. If you're looking for an affordable DIY project, painting an oversized mural on a wall will create a statement to the room. Inject a sense of fun with statement rugs, comfy armchairs and kids furniture like colourful stools, school desks and small tables.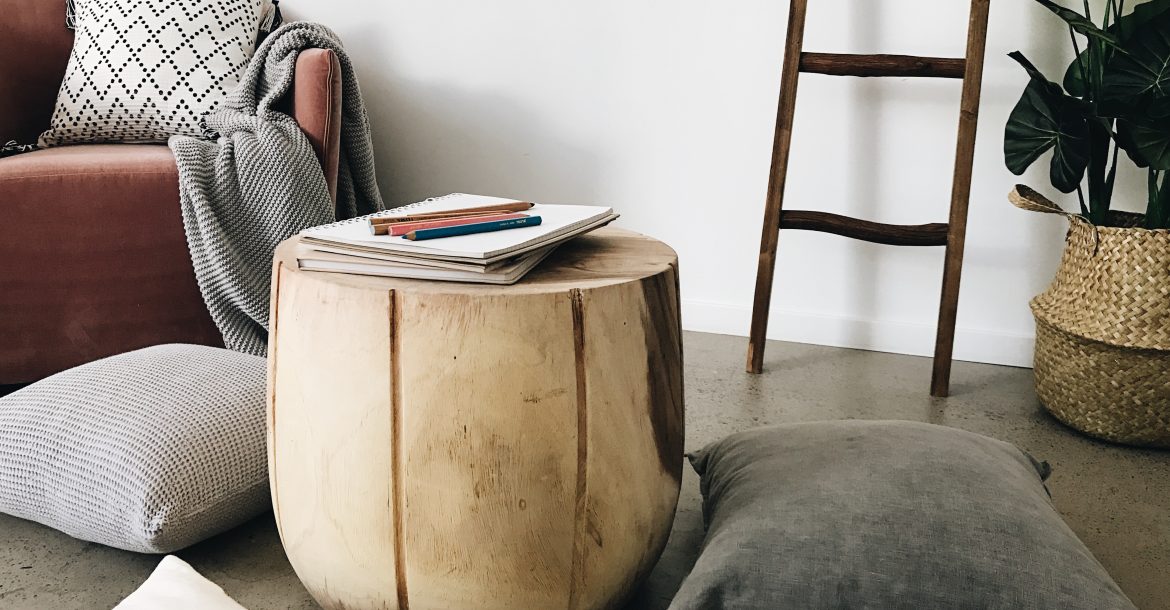 Keep it adaptable
The temptation is to go all out with childish décor in kid's bedrooms but if you want the look to last for years, go for a simple, clean design that will adapt easily as your child grows up. Nothing is more calming than an all-white bedroom with playful twists like quirky bed linen, colourful lamps, fun objects and toys. This will give a splash of accent colour, but give you the flexibility to change as they get older and tastes change.
Style their collections
Kids are collectors, so make their collecting easy. Pictures and postcards don't always have to be stuck to a corkboard or the wall. Try hanging them from strings in front of a window or clipping them to a string along the wall to create an interactive border in a room.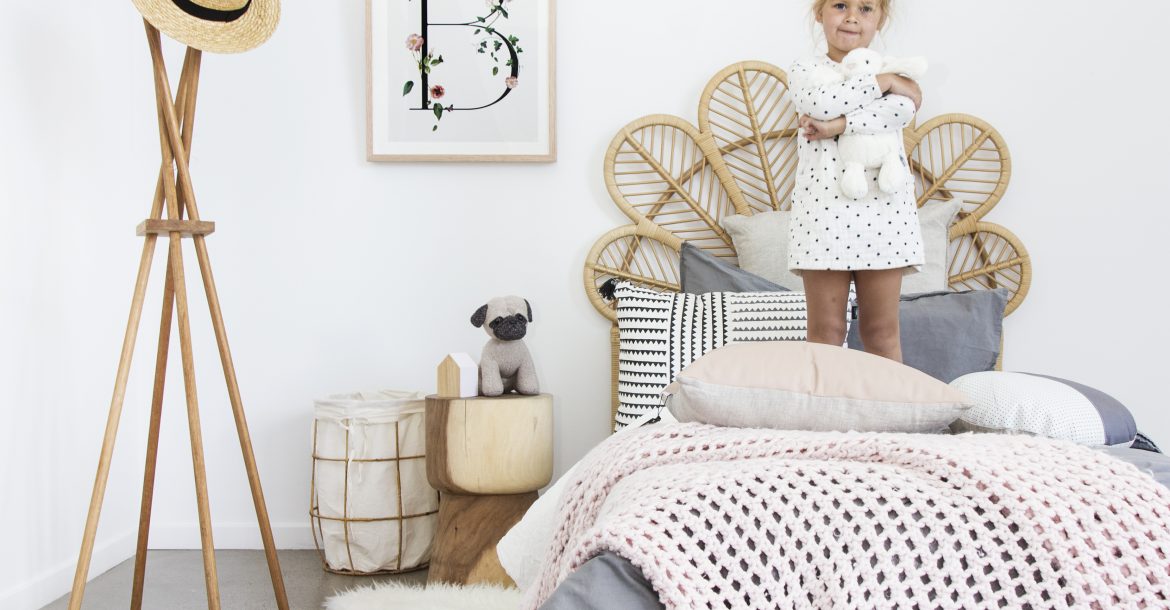 Multiple lighting
Be sure to include multiple lighting in a kid's room. Overall lighting is a necessity but so is a reading light. It may even help them find the bathroom in the middle of the night. A large pendant light makes a statement for the centre of the room, while a spotlight on a bedside table is good for reading. Fairy lights are great for mood lighting.
Make storage stylish
Kid's rooms can end up messy very quickly if you don't have suitable easy storage for all the toys and books. Modular storage is a great solution as it keeps the room neat and you can place baskets on the shelves full of toys. Rattan baskets are great for large soft toys and as for Lego, plastic tubs under the bed are easily accessible. Built-in bookshelves are ideal but open shelving is just as effective.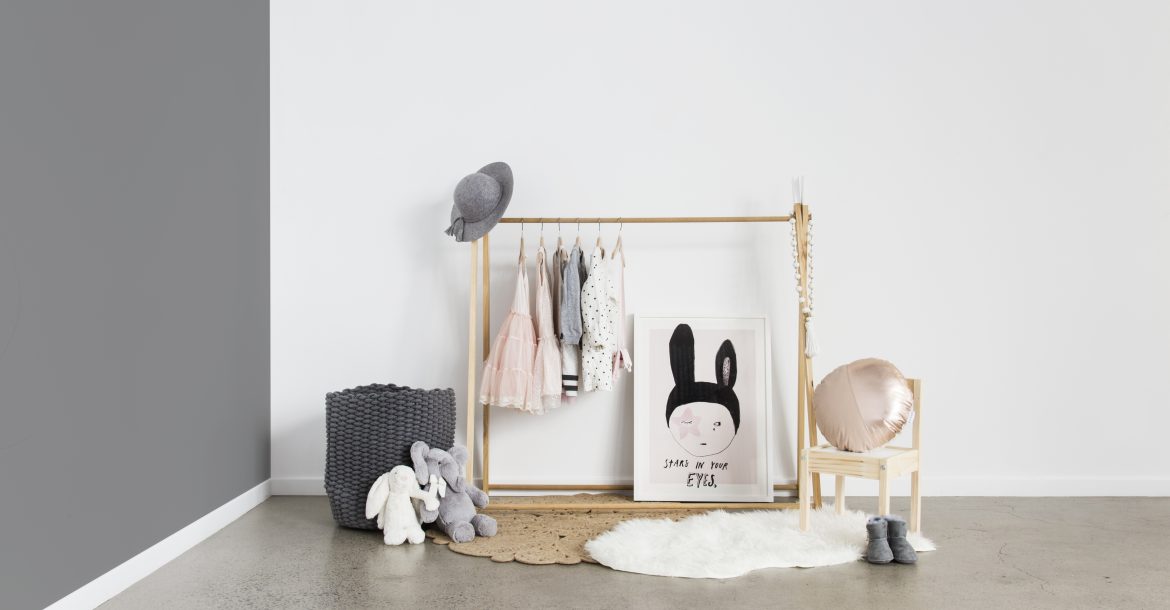 Want more styling advice?
Subscribe to the newsletter for weekly blogs straight to your inbox.