5 side-by-side interior transformations that will inspire you
The best part of home makeover shows is always the big reveal. 
Watching the side-by-side comparisons of the interior transformations is enough to testament to the power of good styling. At BOWERBIRD Interiors, we're always transforming homes, but we want to show you the blank canvases before and after we work our magic! Think of it as a little look behind the curtain…
Bathroom
We were really treated to a great bathroom to work with – just look at that marble! Our trick was to make everything look as clean and simple as possible. Any decor needed to be as practical as it was aesthetically pleasing, because if there is one room that can't handle clutter, it's the bathroom. Some charming storage baskets made sure everything was contained and tidy.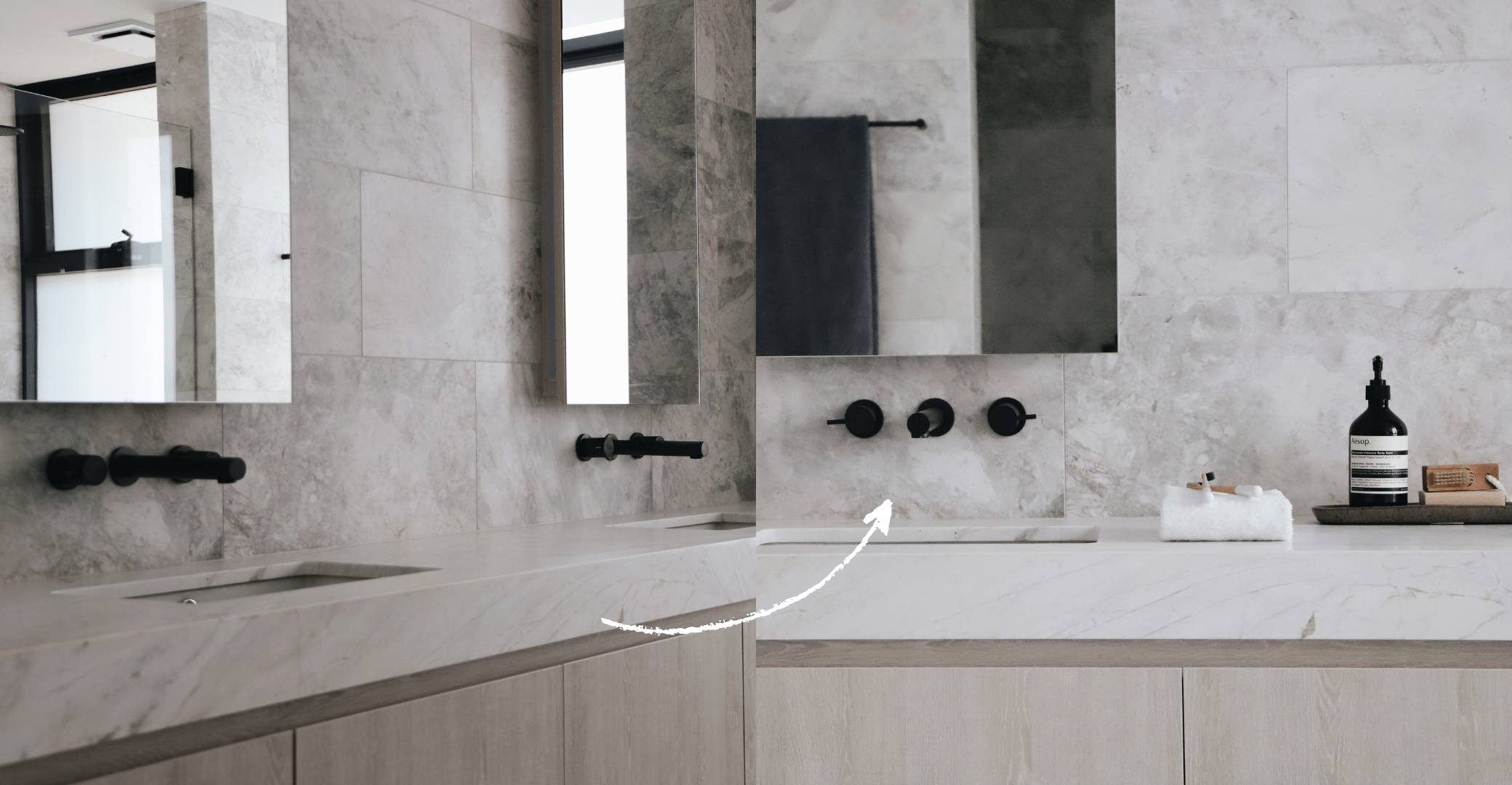 Bedroom
This bedroom wouldn't look out of place in a five-star hotel. We made sure to add plenty of luxury touches, such as a plush duvet cover and stacked cushions, all contributing to a bed anyone would be happy to sink into at the end of a long day. The matching side tables gave the room an essence of formality that suited this modern build, but we also threw in some casual touches like a leaned mirror. It's all about the balance.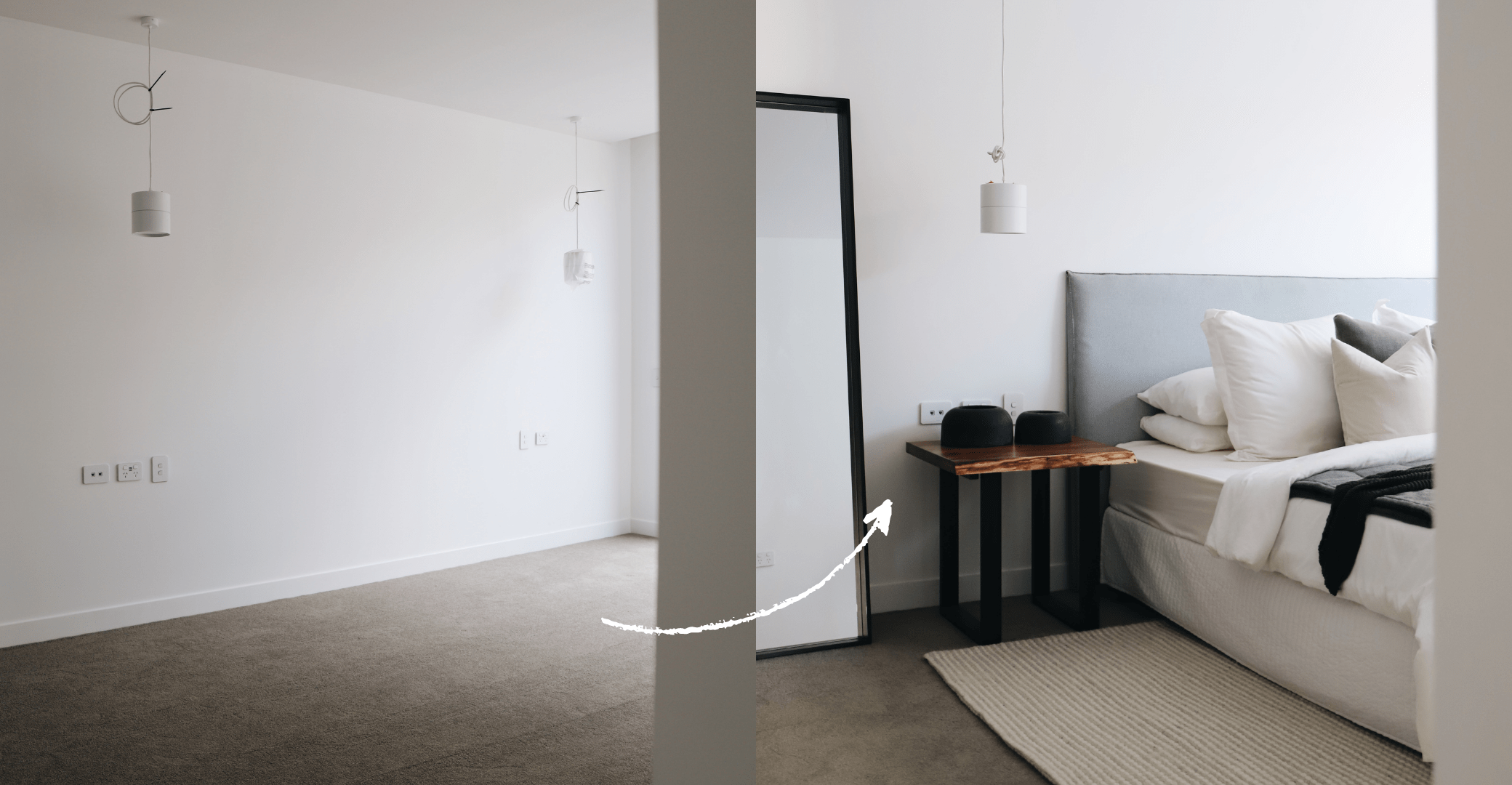 Living
Meet one of our favourite living rooms. This good-sized living room had almost wall-to-wall ceiling height windows, letting in a stunning amount of natural light. We emphasised this with a base of light furniture, including those gorgeous cream-coloured twin sofas. The room could also handle plenty of moody accents for contrast and a contemporary vibe. One styling trick we employed was floating the furniture around the centre of the room, letting light and traffic flow easily around the space.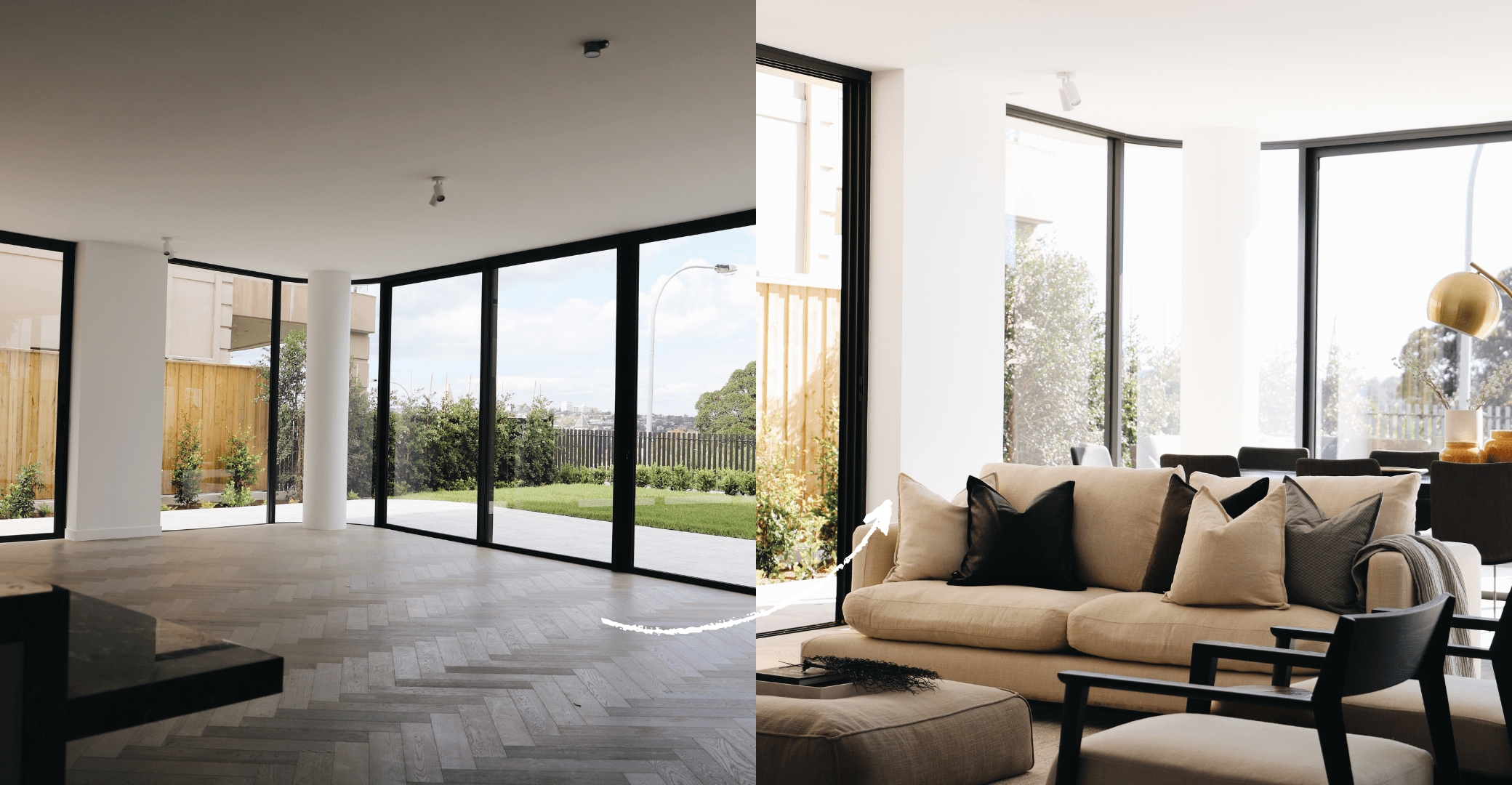 Kitchen
Again, we couldn't have been happier with this kitchen as a blank canvas. That kitchen island is mindblowing, and we wanted it to shine even more. Most of our kitchen accessories were also practical, but we couldn't resist showing off an oversized vase or unique piece of driftwood. While that wouldn't work for every kitchen, this is clearly quite special, and the statement pieces will make great conversation starters with guests.
Outdoor
Speaking of entertainment, this property was also fortunate enough to have a spacious outdoor area. Due to many properties being apartments we don't always get to decorate outdoors, so this was a dream come true! The wooden dining chairs fit in well with the natural environment, adding a relaxed touch to this ultra-modern project. We even managed to fit in another sofa set! This property is now 100% ready for housewarming.
Want your own interior transformation? Whether you're a Homeseller, Homeowner, or a Business, we can help. Get in touch using the contact form to arrange a free consultation with our team of stylists.
Get inspiration from us weekly, straight to your inbox.
Stay up to date on exciting projects from the BOWERBIRD family.