How to get the look of our modern coastal interior design project
Every now and then there's an interior design project we can't help but share again and again. 
This Coogee coastal apartment makeover is definitely one of those highlights. We received an amazing brief to completely transform the property, literally, from the ground up. Want to find out how we did it? Read on!
Strong foundations
An interior design project is only as good as the canvas. We had the opportunity to renovate the property through ASSIST by BOWERBIRD, replacing old carpet with shiny new floorboards and repainting the walls. If you don't have the budget to redo your floors, we'd highly recommend polishing up wood or giving carpets a deep steam clean. You'd be surprised how much fresher, brighter and bigger these simple improvements can make.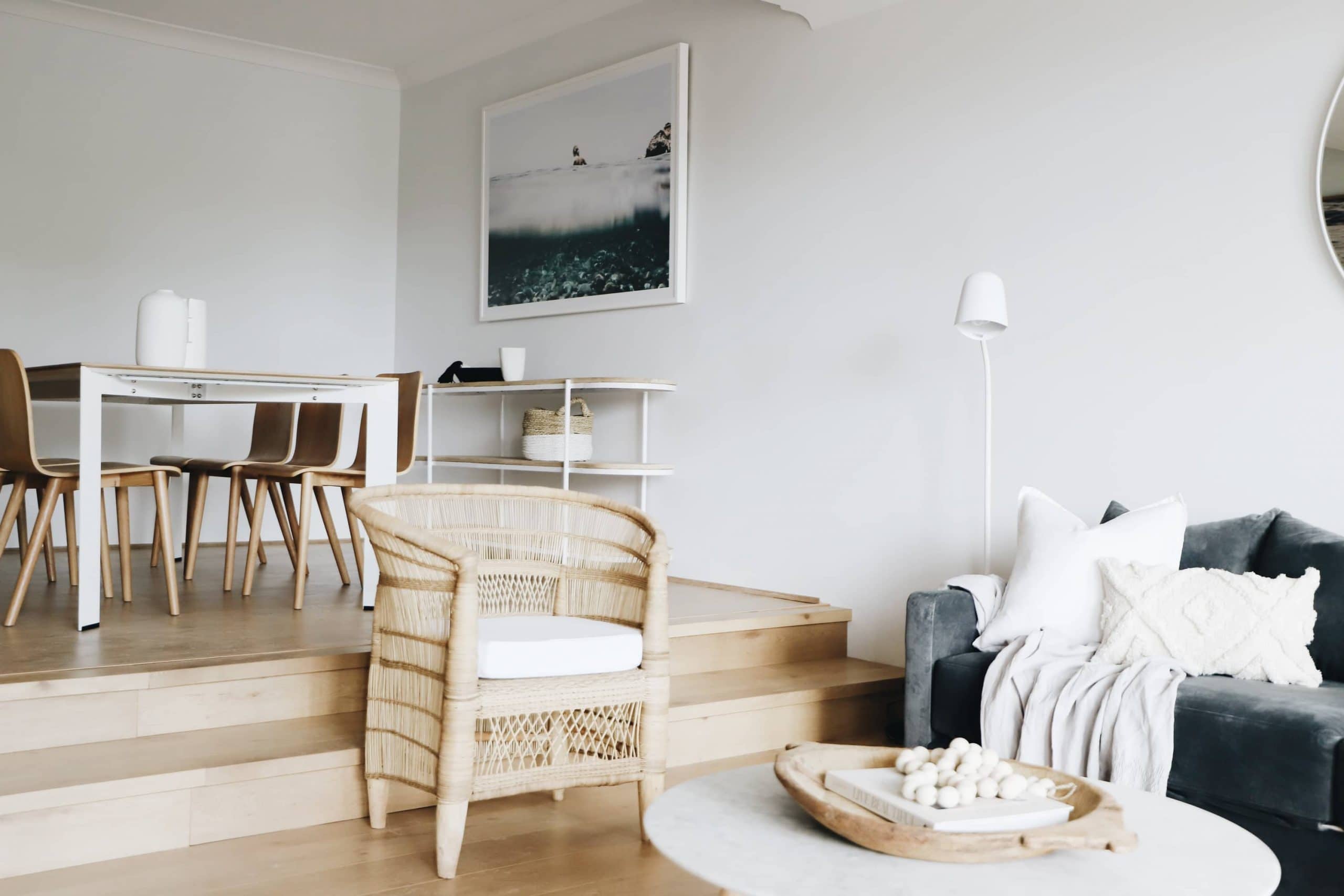 A taste of honey
The light oak flooring brought such a beautiful warmth into the home that we had to emphasise it even more. We selected honey-toned furniture such as the dining set, statement bedhead and rattan occasional chairs. You can layer several shades of these neutral colourways without it ever feeling overwhelming to the senses.
Shapes and sizes
The exciting thing about styling modern interior design projects is you don't have to stick to traditional forms. While we always make sure our styling is classic enough to outlast the many short-lived trends, a modern twist here and there keeps your home looking fresh. We added interest with different shaped mirrors, sculptural lamps and geometric bedheads to name a few.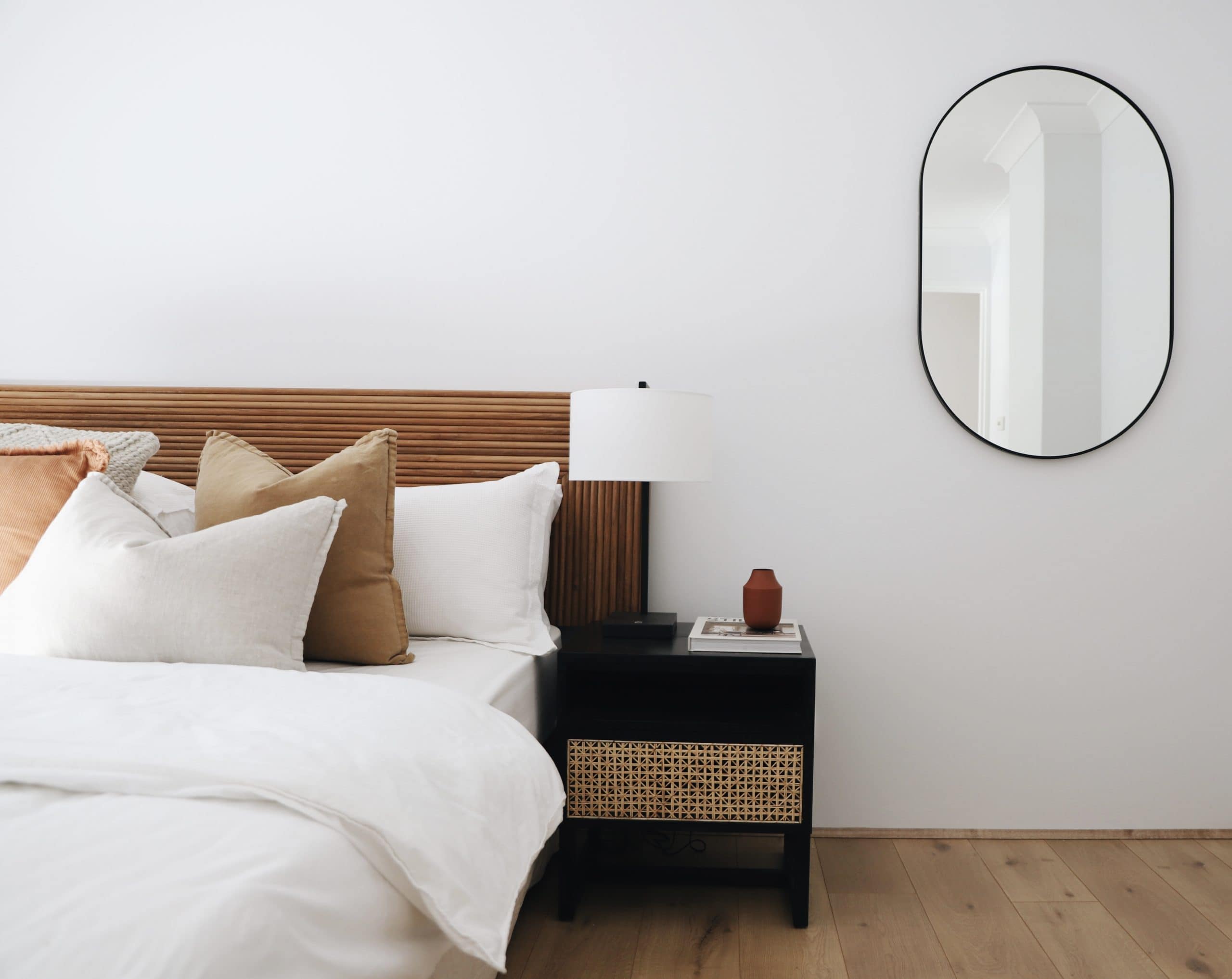 Location, location, location
You should always think about reflecting the location of the property when planning your interior design project. For example, this Coogee apartment was close to the water – that didn't mean going all out with seashells everywhere, but including subtle nods such as coastal photography and pops of blue.
Go with the flow
In our line of work, it's common to see properties where the theme varies widely from room to room (before we work our styling magic, of course!). In order to create a cohesive home, think about tying together each space through the use of colour, textile, shapes and visual motifs. We think even kids rooms can be unified with the rest of the house, like this bunk-bed beauty. The kids can add to it, but you'll always have a stunning base when they grow out of Paw Patrol.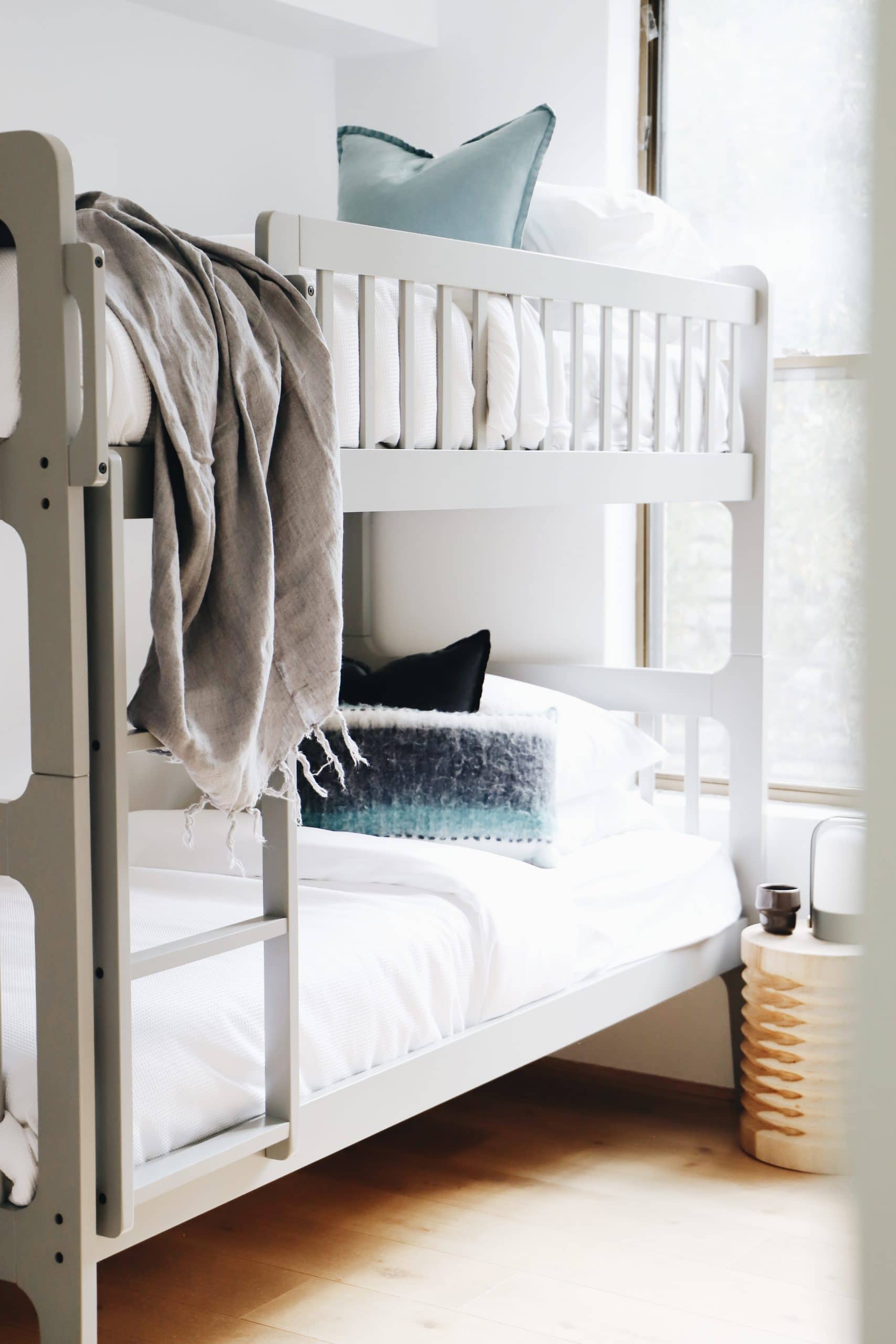 Do you want to revitalise your property? We are now offering Styled to Keep interior services a pay later option with 12 months interest-free! You can defer payments of up to $50,000 with no interest charged – and have the flexibility to extend your payment term beyond 12 months*. Want to find out more? Drop us a line with the contact form and we'll be in touch as soon as possible!
Get inspiration from us weekly, straight to your inbox.
Stay up to date on exciting projects from the BOWERBIRD family.