Industry Talk: The rise of property stylists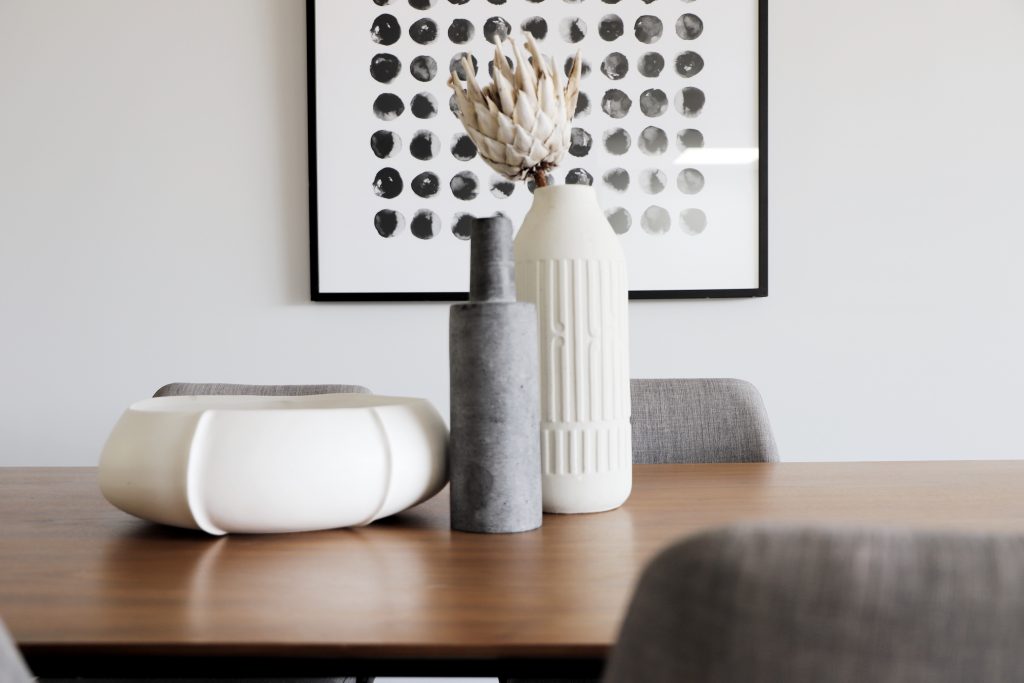 At BOWERBIRD, we talk a lot about the value of property styling when it comes to selling your home. But we're not the only ones!
Our friend, Ben Collier, recently shared an article exploring the rise of property stylists across the industry – and we were so thrilled with the findings, we couldn't wait to share the insights with our BOWERBIRD family, too. If you're still on the fence about how the property styling process works – or you're curious to know more about the value property styling can bring to your sale – read on to discover everything you need to know…
When you have a fantastic property for sale in Sydney's Eastern Suburbs, it's almost essential to have it professionally styled to showcase your home's unique attributes and maximise its appeal.
We work alongside some excellent property stylists who specialise in blue-chip properties.
It's fairly standard to engage a property stylist or stager these days when selling a property in Sydney's East. In fact, buyers are now so used to seeing styled homes that if yours isn't staged, it can really stand out for the wrong reasons. We advise all of our clients to use a quality home stylist, and for premium properties in exclusive neighbourhoods, it pays to go high end.
From impressive campaign photos to immaculate home viewings, professional styling lets your property stand out in the market. Beautiful furniture, accessories and art create an emotional connection with a property for prospective buyers, which can make all the difference.
Property styling business is booming in a soft market
According to data from Domain Group, the average time on market for Sydney homes is currently 71 days, which is nearly a month (27 days) longer than this time last year. With prices falling and tightened lending conditions, sellers are going the extra distance to sell their properties in the least amount of time for the highest price. Property stylists are reporting a surge in demand across all price points as we head into the cooler seasons.
Why style your home for sale?
A professional styling can shave as much as four weeks off a marketing campaign and add anywhere between five to ten per cent to a property's sale price, which in Sydney's blue-chip suburbs can mean thousands of dollars, easily justifying the cost. A good property stylist will install luxurious furniture, accessories, plants and art to maximise your home's appeal and create beautiful, flowing spaces that can capture buyer interest right from the initial marketing brochure.
What you'll pay
Prices for home styling packages vary considerably depending on what you require and the company's level of service and expertise. Like anything, you get what you pay for. You could pay as little as $2,000-3,000 for a very basic package featuring furniture from Ikea or splurge upwards of $20,000 for a premium package that will include services such as art hire and installation from leading galleries. You are paying not only for the stylist's time and expertise but also for any furniture or art that is rented.
What you'll get
While a basic package will get you standard rented furniture, some framed prints and a few pot plants, a high end package will include custom services that truly make your property stand out. Among them, professional art stylists who will coordinate the hire of art from galleries and make sure it is safely transported and properly installed. Bespoke furniture stylists will source stand-out antiques and other specialist pieces to create a coherent look that suits your property's unique attributes, whether it's Mid-century Modern or Art Deco appeal.
How to find the right stylist
The best stylist is going to be one who understands properties such as yours and the target market. Look for a company that has proven experience selling similar properties in your neighbourhood or similar suburbs. The best ones will have plenty of portfolio examples of properties that they have styled and the results that were achieved to help you decide.
Want to know more about BOWERBIRD? Contact us below and we'll get back to you.
Want more info about the property market?
Subscribe to the newsletter for weekly blogs straight to your inbox.