How to create an inspiring workspace
Office space can get messy thanks to an overflow of paper, pens and stuff you need to use. The key is to embrace your creativity and fill your desk with things that inspire whilst keeping it in order. Here are our top styling tips.
Create calm
Painting your home office with a fresh all-white lick of paint is an instant way to brighten up the space and make it seem bigger, no matter what size it is. Not only is it calming when paired with pastels or sunny pops of colour, but it also creates a blank canvas to add your personality to. Think artwork, posters, mirrors and anything else that inspires you.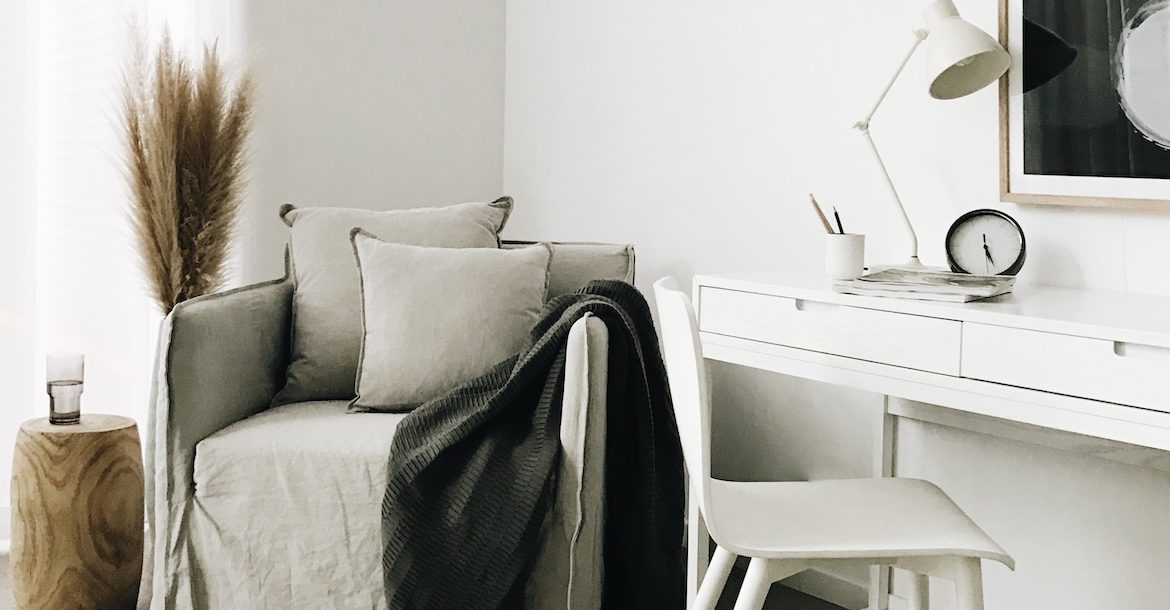 Storage
The trick is in the paper sorting storage and to make sure that everything you can see is beautiful. Storing paperwork in nice boxes on your desk is much better than having it scattered around. Think about how you store your pens and stationary too. Ceramic mugs make good pen pots, as do vintage saucers for paper clips. Make the most of every space in the room. Open shelving with uniform storage boxes will keep it neat.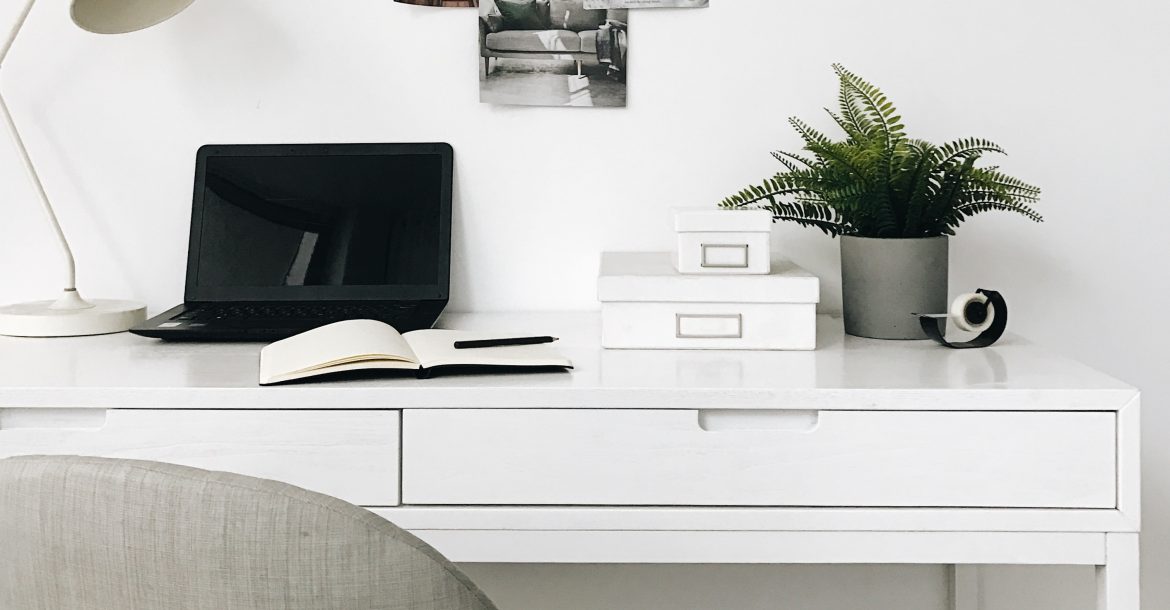 Create a mood board
All those clippings, photos, notes and mementoes that seem to accumulate on your desk need to be displayed. Say hello to the mood board. Get a white pin board or a cork tile and place over your desk or a wall nearby. Start pinning all your favourite things onto it. Not only is it a great way to fill a blank space, but also looking at these inspiring things every day will make you feel more creative.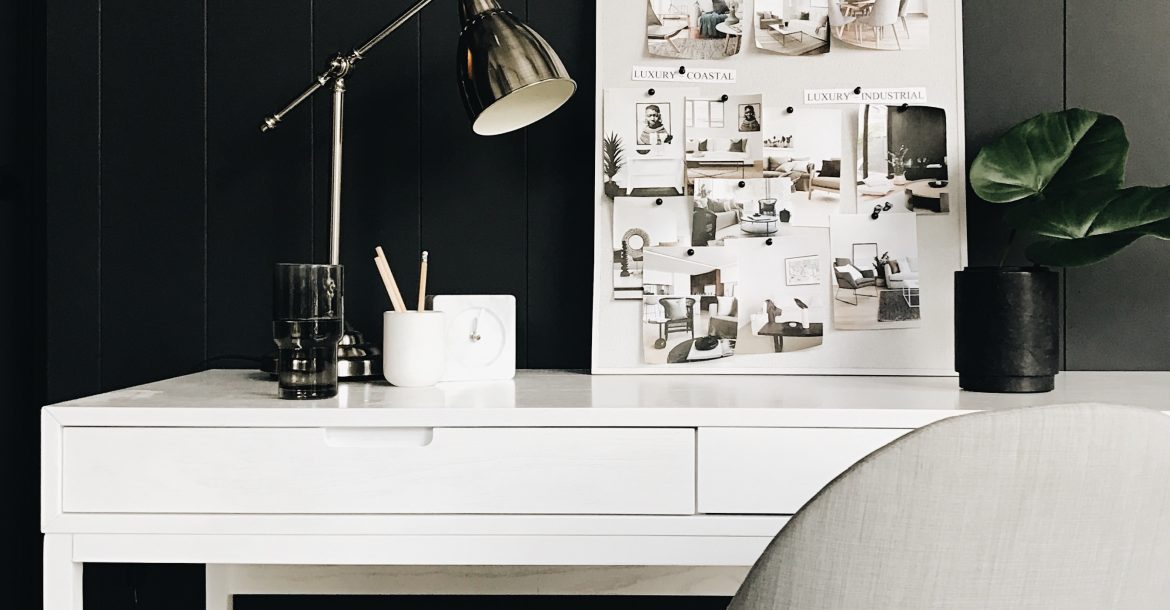 Make it pretty
The main thing to think about with a workspace is how to make it pretty and a place you want to hang out in. It makes such a difference to be surrounded by what inspires you and to create a space you look forward to going to. The odd plant, nice stationery, an ornament, a happy photo in a frame; anything that brings you a little cheer as you sit there working away.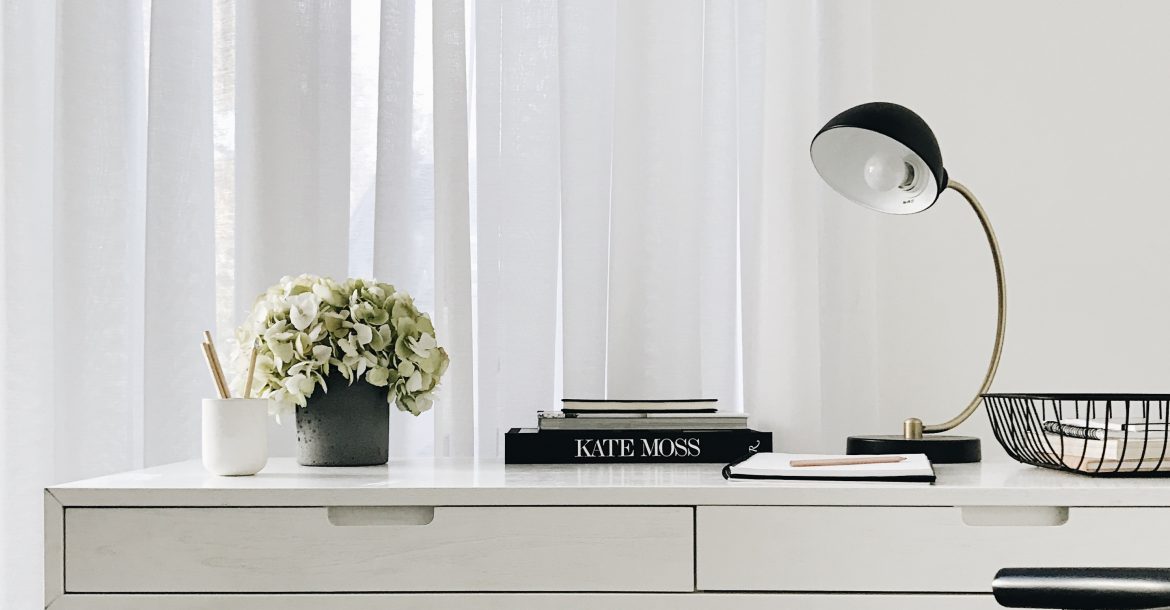 Don't forget the chair
Some of the most stylish office chairs just aren't comfortable so always make sure you try before you buy. However, don't turn your style radar off when you shop. It's a key piece of furniture so you want it to look good. Velvet is a great choice for comfort and style, but you can also drape a sheepskin rug over a wooden or plastic chair to make it comfier and stylish too.
Lighting is key
If you can, get as much natural light as possible into your workspace by placing your desk by a window. This is great for airflow as office spaces tend to get stuffy because of the heat computers and equipment radiates. If this isn't an option, go for simple functional lighting and make sure your space has two lights. A minimalist desk lamp that lights your immediate workspace is a good choice, then a smaller lamp that illuminates the rest of the room. It's much better than using the harsh overhead lights which always cast the wrong type of shadow.
Want more styling advice?
Subscribe to the newsletter for weekly blogs straight to your inbox.