A bedhead is the perfect way to transform your bedroom. You can choose your bedhead after you've designed your interiors, or otherwise start the design process with a striking bedhead and use it as your inspiration. Whether it's a prominent feature or a subtle one, your bedhead will complete the overall look of your bedroom.
STYLE
The most difficult decision is the type of bedhead you choose. It's imperative to consider the style of your space when deciding on the colour, texture and materials to incorporate. If you love a more classic or traditional style, consider an upholstered bedhead. Design options include a simple rectangular design, shapely curves or luxurious buttoned detail. An intricately patterned bedhead can be a dramatic way to elevate a minimalist space.
For a coastal look, natural materials such as timber, leather or rattan will project a relaxed vibe. To achieve a more modern aesthetic, select a panel style that hangs from the wall. If you're tight on space, a practical solution is a bedhead that incorporates shelving or storage so there's no need for bedside tables.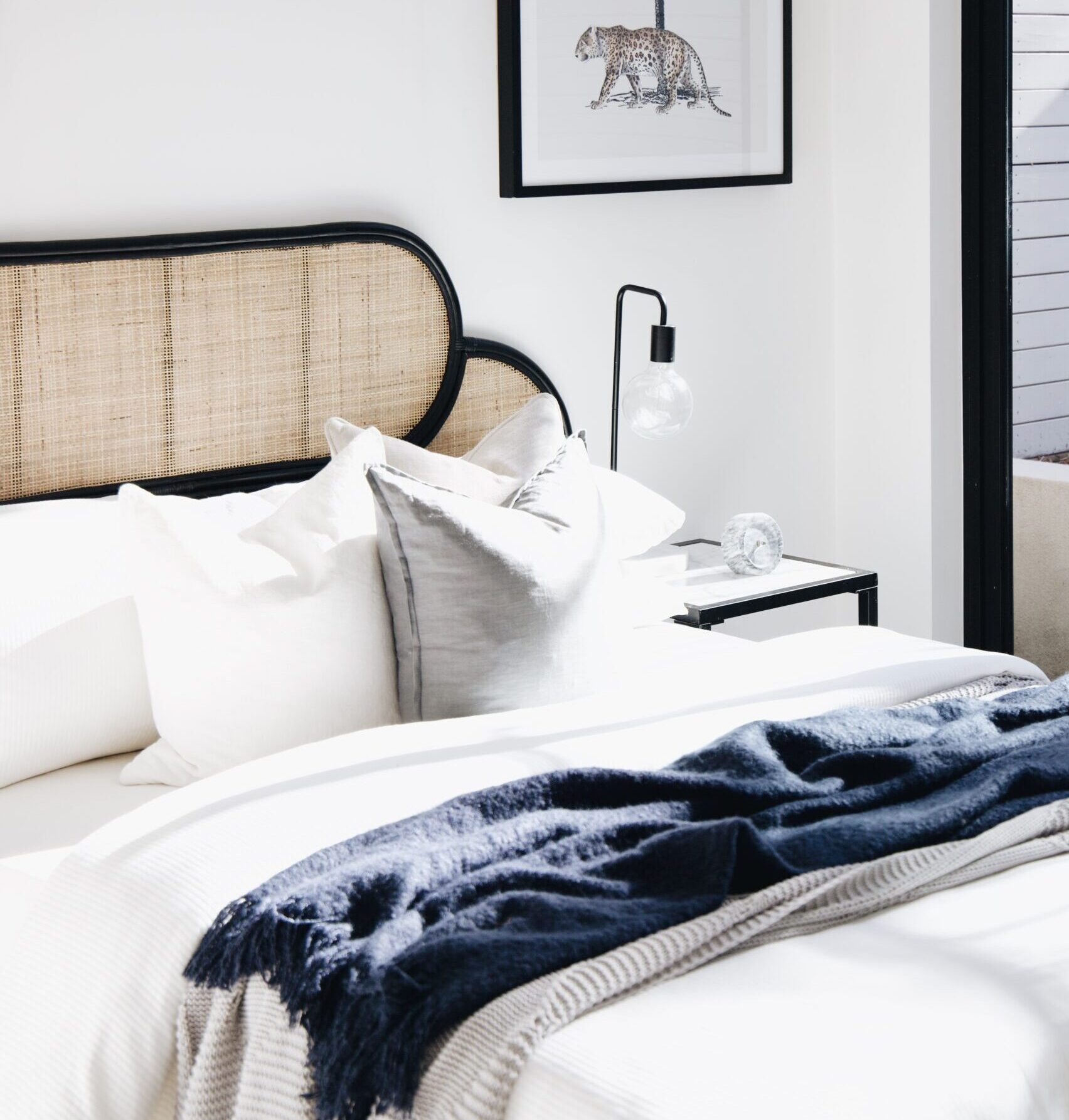 FABRIC OPTIONS
Textile choices are limitless; so don't hold back if you have something unique in mind. For lovers of Scandinavian design or a penchant for coastal styling where your furniture is the feature, opt for natural fabrics such as linen or a linen blend, which will bring a tactile quality to the space. For a bold option, velvet continues to dominate when it comes to soft furnishings. It exudes glamour and romance so is ideal for the bedroom!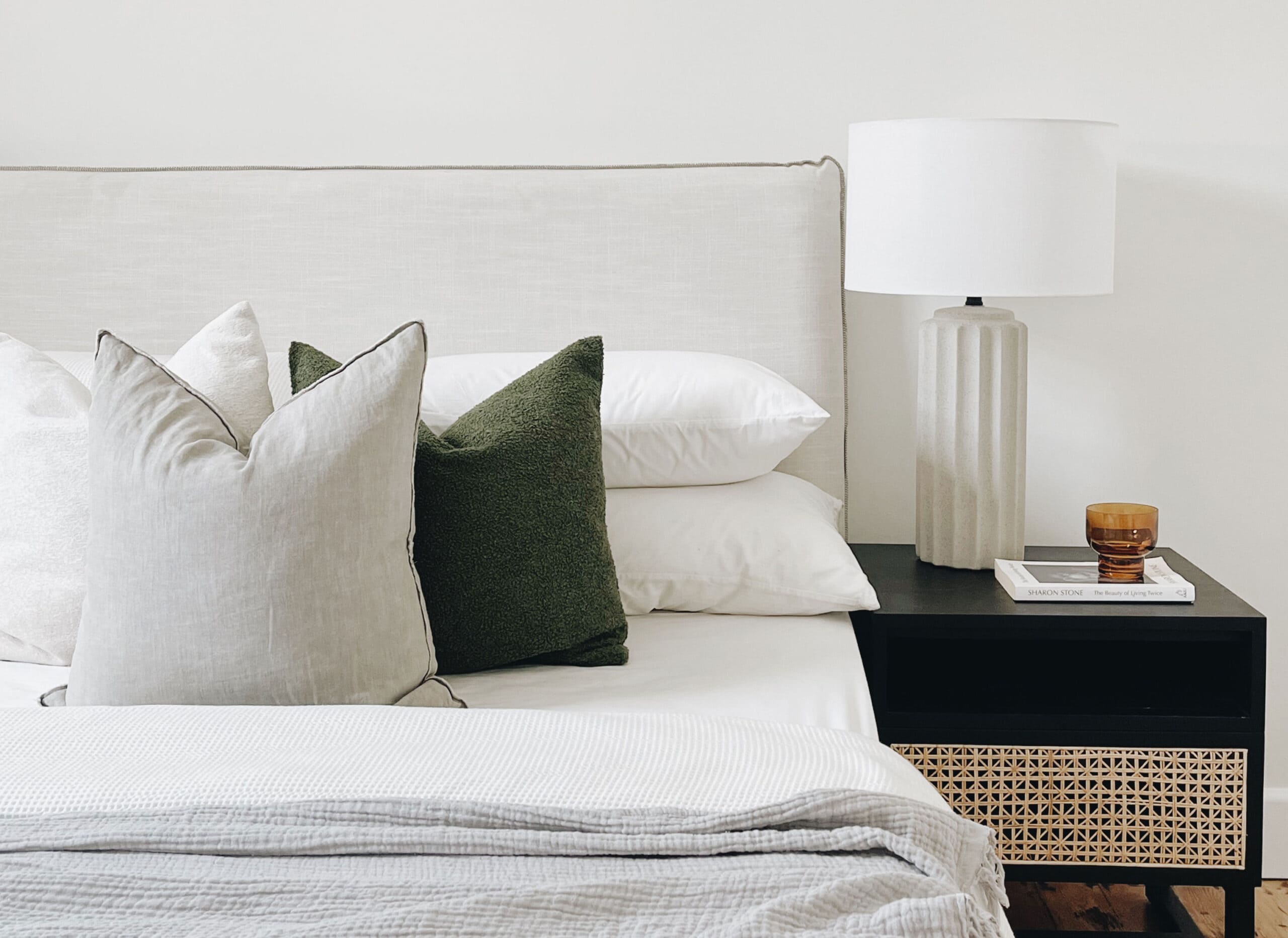 COLOUR CHOICE
A bedhead is a dominant feature, so carefully consider the balance of the space when choosing the colour.  If you prefer a refined neutral colour scheme, the key is to add colour and interest with contrasting bed linen, and scatter cushions. Also, you can expand the concept of neutrals and push the boundaries with softer tones such as blush pinks, lavender, camel and sage. A bedhead in a bold colour will add a sense of luxury so choose a jewel tone such as emerald green or navy. If industrial styling is more your thing, keep on track with dark charcoals or deep greens.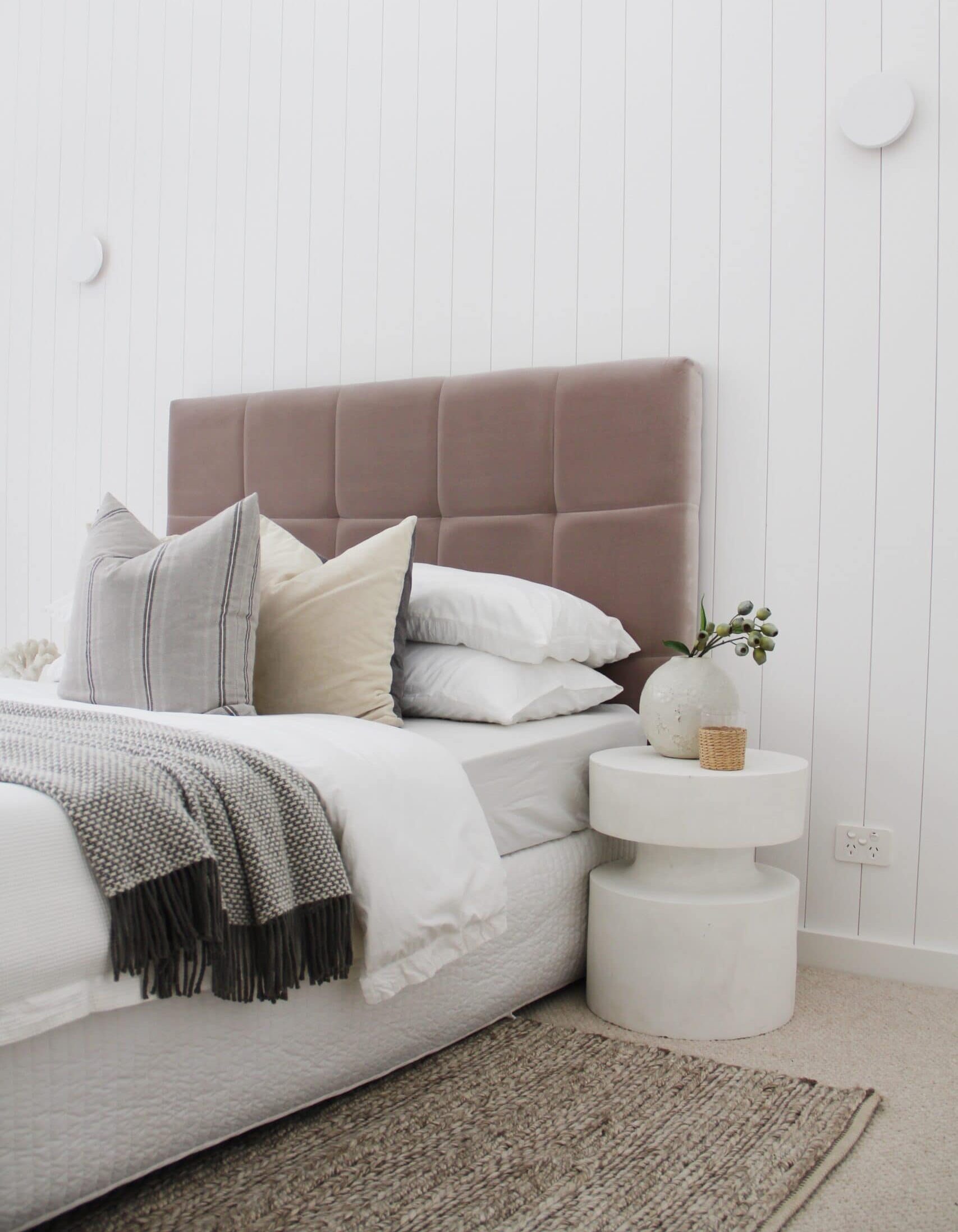 SIZE
It's important to measure the width of your bed to make sure the bedhead fits, but also take into account the scale of the room and the height of your ceilings. A cleverly designed oversized headboard can create a bold and sophisticated aesthetic. For striking prominence, consider one that runs the length of the wall.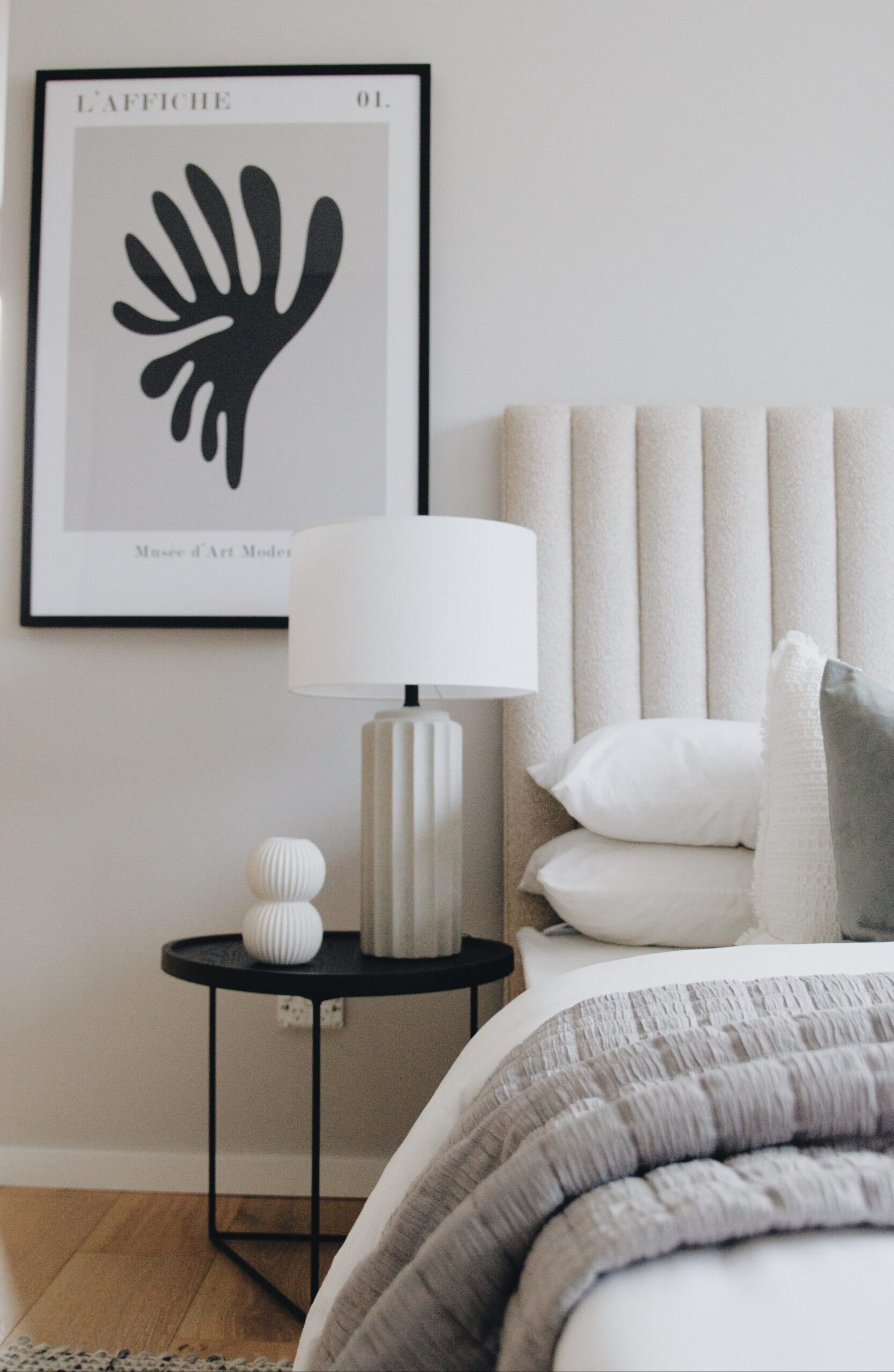 What's the alternative?
If a bedhead won't work for you or the space, get creative with other ideas. A decorative mirror, wall hanging, wallpaper or artwork will add a stylish finish to the room. A floating shelf above the bed can display books, personal trinkets and artwork.
Want more styling advice?
Subscribe to the newsletter for weekly blogs straight to your inbox.