5 home styling ideas you wouldn't think of
Everyone is looking for home styling ideas to give that "wow" moment when they enter a home.
If you're selling, it's that little something extra that convinces buyers to put in a bid. If this is your forever home (well, at least for now), you want styling that never gets boring. It's a delicate balance to find while also making sure your home remains classic and timeless for years to come.
Without further ado, here are some home styling ideas that take a ho-hum home to the next level.
Let it flow
Whether you know it or not, every home tells a story. At BOWERBIRD, we like to make sure each piece we select flows onto the next, creating a sense of movement and character. The artwork in this twin room is one such moment, making it look like birds really could soar through the light and airy space.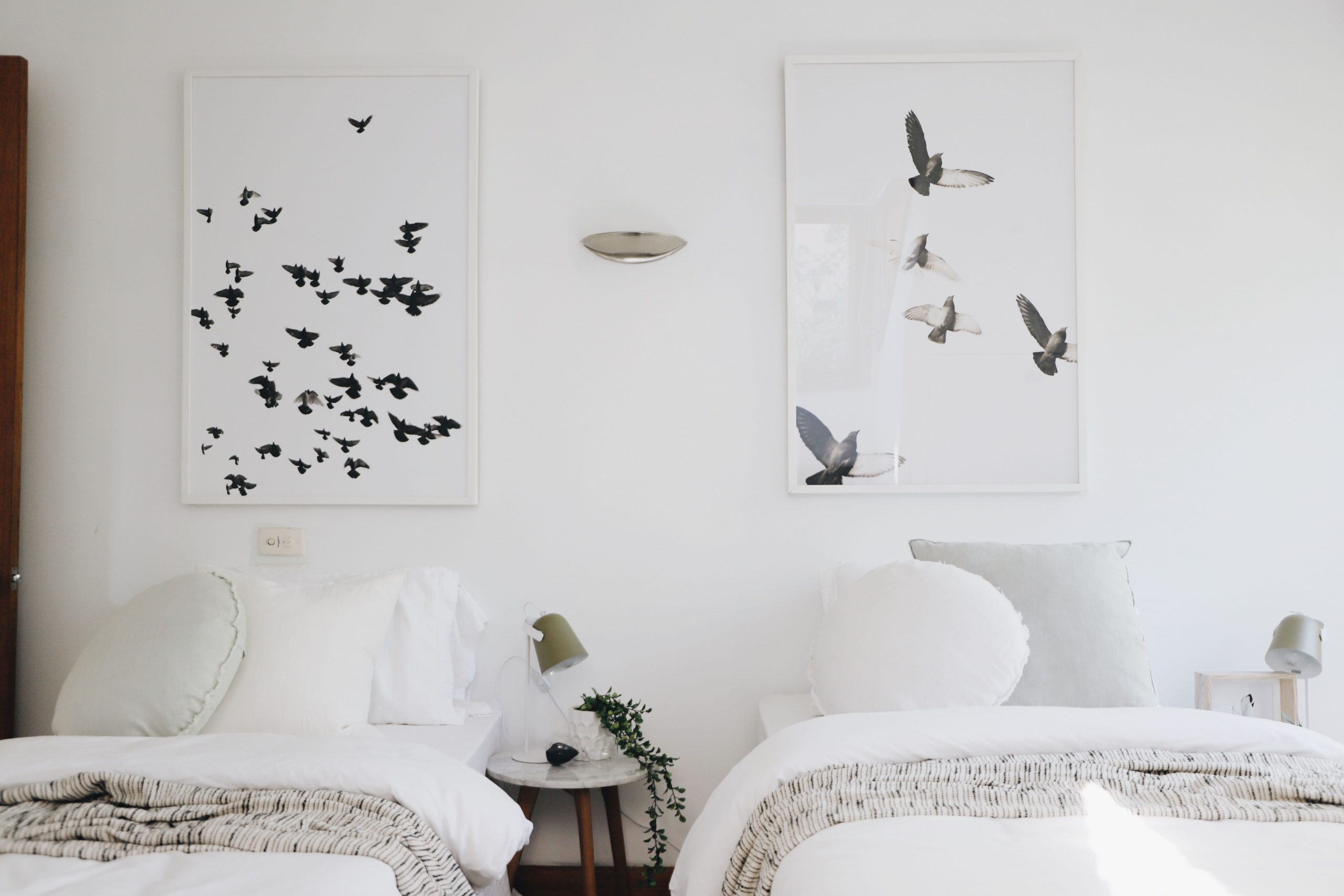 Bed ahead
Naturally, the bed is what draws the eye in a bedroom. Many people will try to make a statement with unique duvet covers or flashy hues, but we think a quirky headboard is a more subtle way to show your style. We're obsessed with the geometric design of this headboard, which only adds to the monochromatic scheme.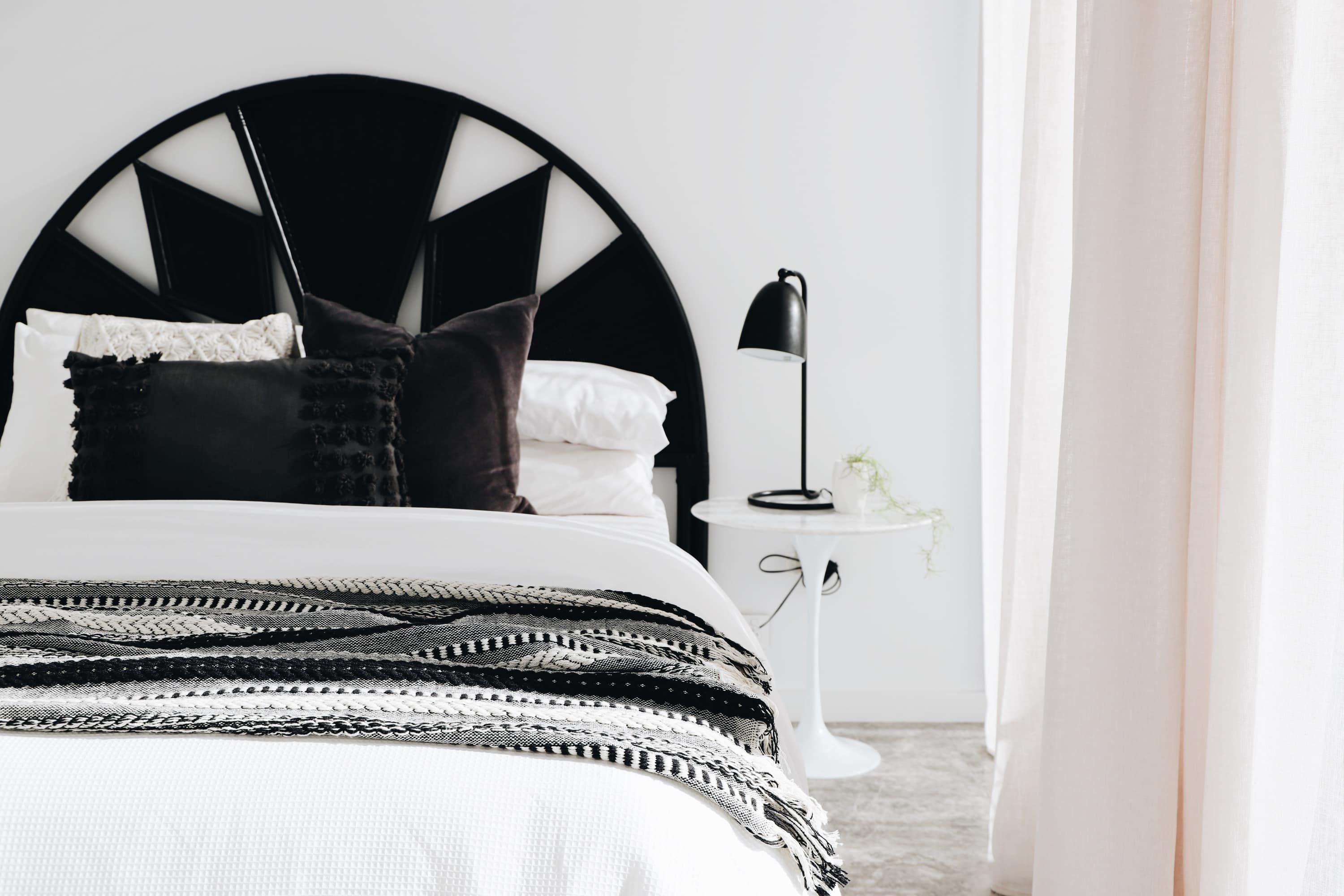 Shelved
This might be a tip for minimalists only – instead of using shelves for storage, turn them into a display. Curate some of your favourite things for an unmissable showcase of your personal style and personality. A good "shelfie" includes objects of different sizes, shapes and textures with something like colour or material to unite them.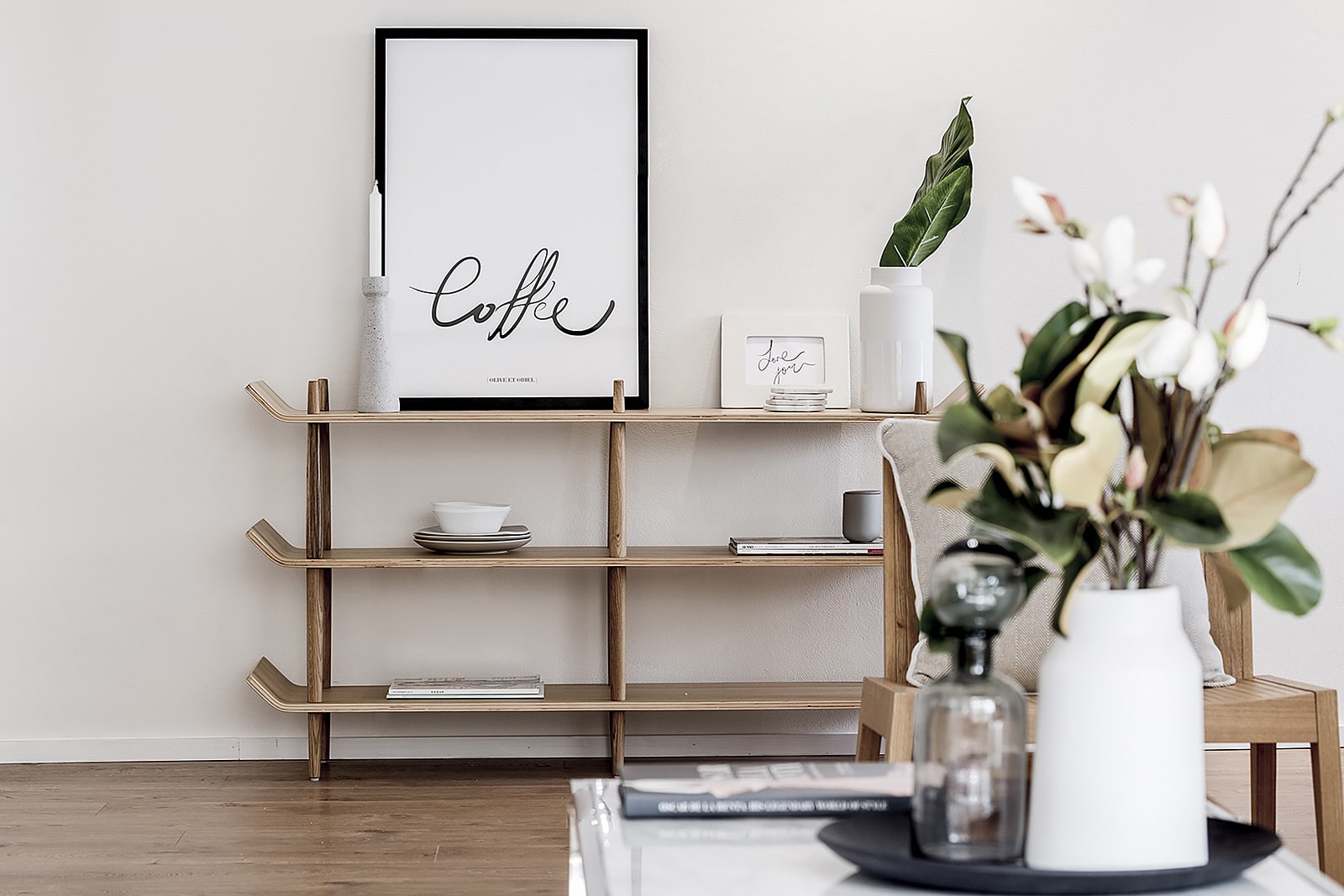 Twin sets
We often preach the virtues of asymmetry – after all, if your home looks too "balanced", it risks feeling clinical. But rules are made to be broken! Sometimes a statement piece only looks better with a matching set. We love how the double lamps and side tables emphasise the opulence of this bedroom.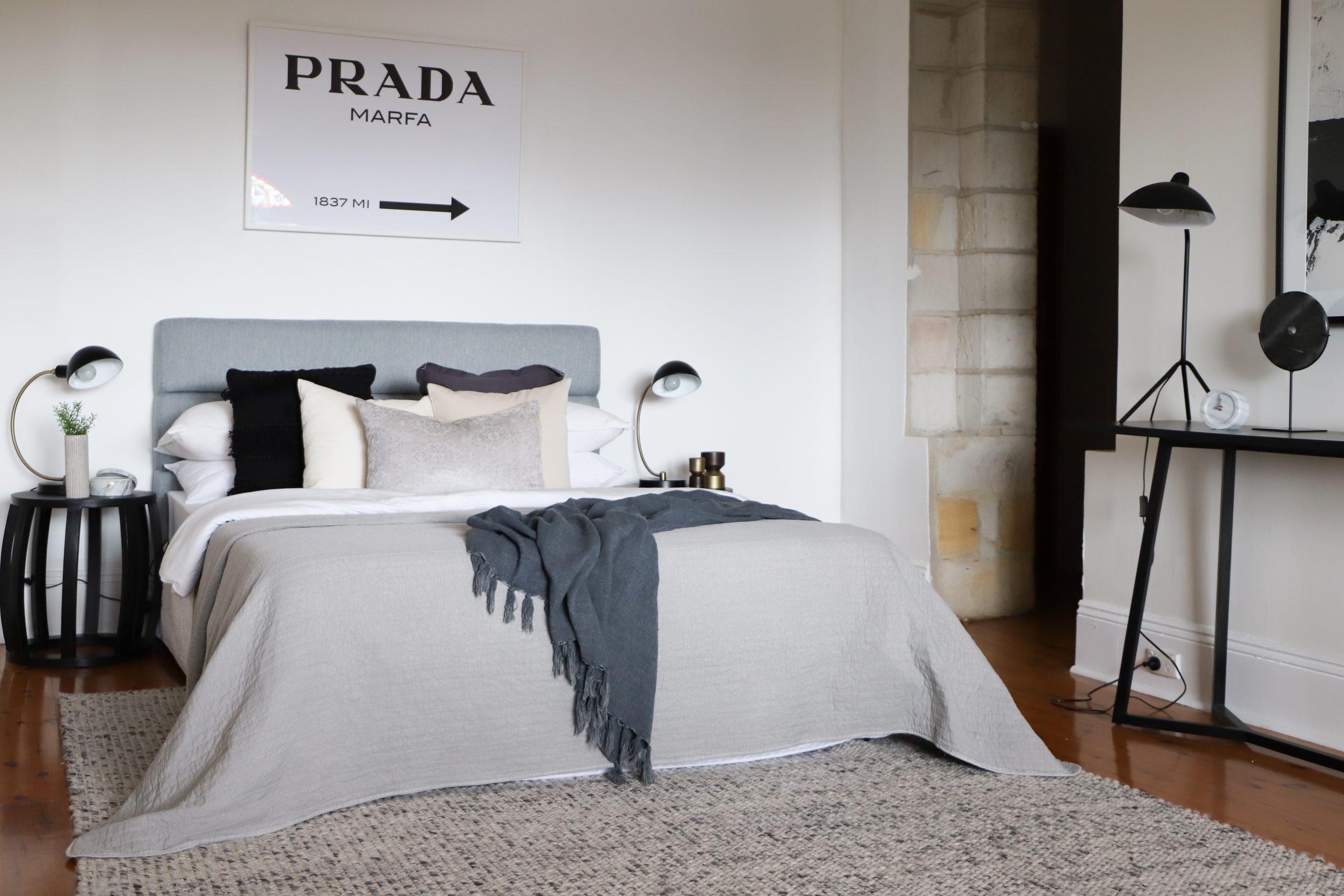 Natural fibre
Trends come around in circles, so we're glad we never gave up on the Seventies staple rattan before it launched a comeback in 2019. We recommend working with rattan in more unexpected ways than your standard wicker chairs and baskets. How gorgeous is this coffee table with rattan detail, for example?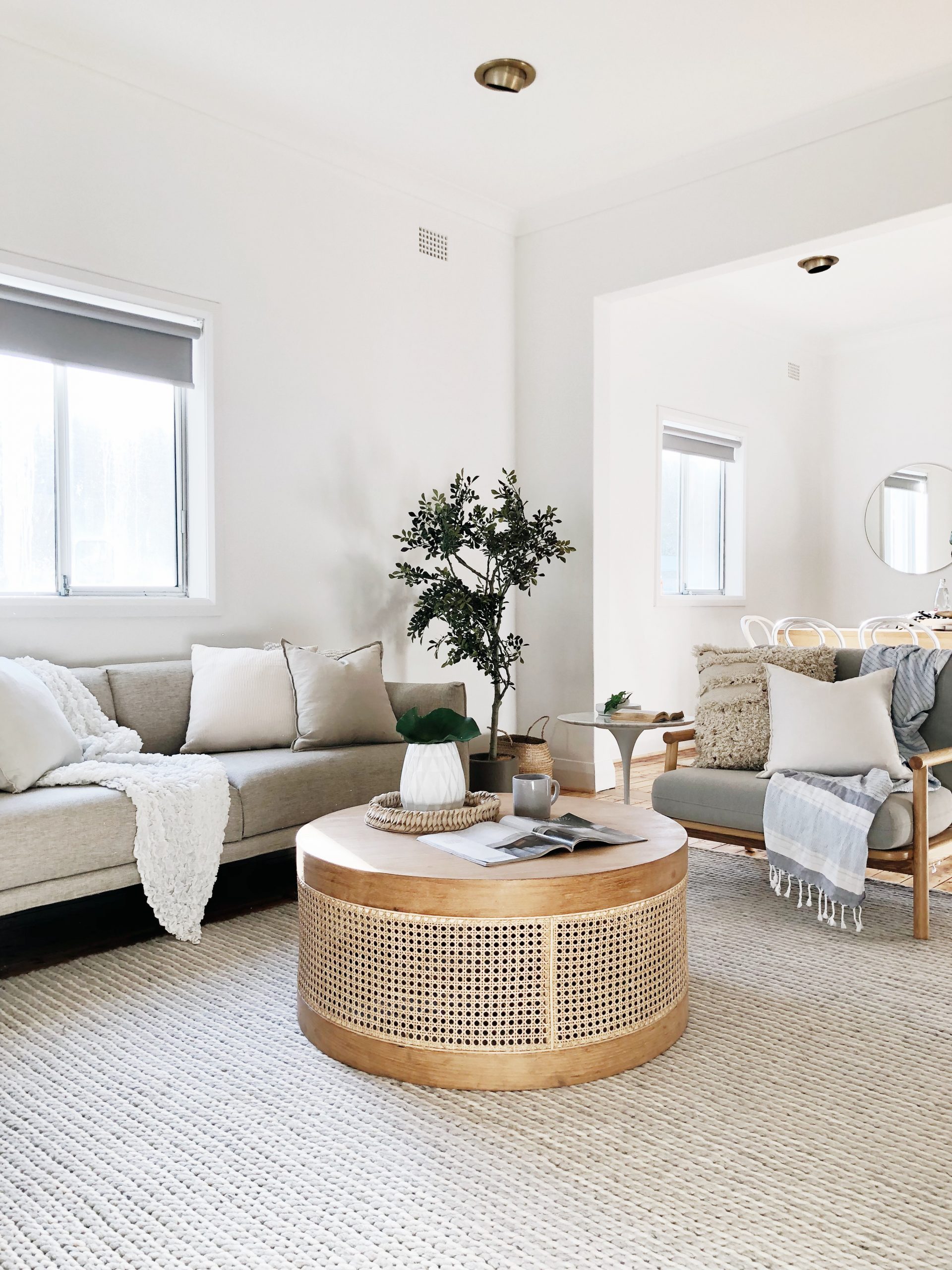 Does your home lack the wow factor?
Are you selling your property? Or want to make your home the perfect place to make memories? Whatever you need, BOWERBIRD Interiors can help! Get in touch with us and we'll organise a free consultation with one of our expert stylists.
Get inspiration from us weekly, straight into your inbox.
Stay up to date on exciting projects from the BOWERBIRD family.