How to style a productive home office
There's probably never been a better time to talk about home offices, right?
But whether you're forced to work from home or not, a home office is a great investment. It's a sanctuary away from the rest of the household where you can knuckle down, get peace and quiet, sharpen your focus and get things done. But for all that to happen, your home office should be styled for maximum productivity.
Clear space, clear mind
Is it just us who feels flustered and unfocused in a cluttered room? Clear everything out of your home office and only add back what you need. Invest in some smart storage options to keep your things organised but out of the way. Ah, feels better already!
Calming colours
Colour really does affect your mood. Start with a clean base of whites and neutrals to bring a sense of peace (as well as boosting the natural light in your home office). According to colour psychology, blue is the hue of productivity so feel free to add a splash here and there.
A "just right" chair
You want to be a bit like Goldilocks when choosing a chair for your home office. If it's too hard, you'll be uncomfortable all day. If it's too soft, you might get a little too relaxed. An ergonomic chair provides posture support – if you pick a simple design in a neutral colour like black it should match the rest of your styling.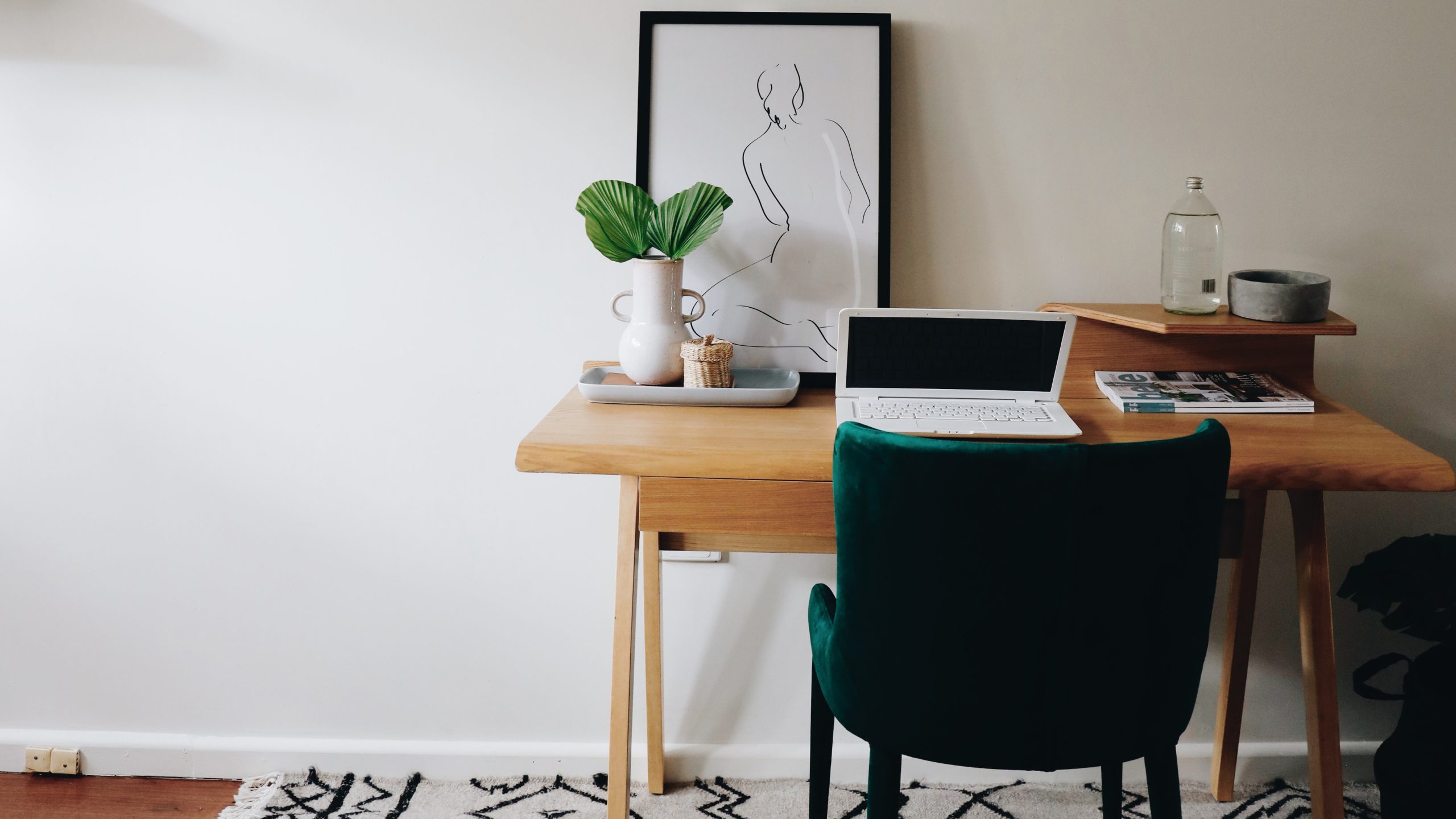 Lightbulb moment
Have you ever tried working in a dim room? That's a recipe for headaches (and not to mention, glasses). Make sure your home office is well-lit with halogen, incandescent or LED lights. Even better – throw open the shutters and let natural light in. The best place to put a desk is near a window.
Inspirational wall art
Do you have a quote that speaks to you? Motivates you to go further? Buy a print and frame it for your wall. (Note: We draw the line at "live laugh love" decor.)
Buy new stationery
Once you've decided on a design scheme, pick stationery to match. Well, we also just really like buying new stationery. A fresh-start diary with that new book smell? YES.
A personal touch
If you're working around the clock, you want a reminder of why you're doing it all. Place a small, motivating memento on your desk – maybe it's a family photo or a postcard from a dream destination you're saving your pennies for.
Get inspiration from us weekly, straight into your inbox.
Stay up to date on exciting projects from the BOWERBIRD family.