Coffee table or ottoman, which is better?
In the average living room, you typically have space for a coffee table or ottoman – but not both.
So, which piece of furniture should take centre stage in your living room? Whether you choose a coffee table or ottoman, there are a few factors that will help you decide the best option for your interior styling needs. 
Best for investment: coffee table
You can find some excellent quality coffee tables, particularly wooden varieties, which will hold up for years and years. On the other hand, the fabric of an ottoman is more susceptible to wear and tear, even if you splash out on a leather cover. If you're looking for furniture that will go the distance and stay in style, the coffee table is for you.
Best for storage: ottoman
There are many coffee tables with storage options, but there will always be something exciting about ottomans with hidden storage. We like to store extra soft furnishings, such as cushions and throw rugs, inside.
Best for display: coffee table
Not all ottomans have a completely flat surface, so it might be harder to display things such as vases and ornaments. Coffee tables are perfect for showcasing your favourite accessories in your living room.
Best for kids: ottoman
Coffee tables can pose some risks to small children, especially if they are made of glass or have sharp corners. Ottomans are soft and sturdy, so you won't have to worry about kids running around and getting hurt.
Best for cleaning: coffee table
Some ottomans are upholstered with fabric prone to stains and dust. You'll never have this problem with a glass or wooden coffee table, which are very easy to wipe down. Coffee tables win for low maintenance or allergy-conscious households.
Best for comfort: ottoman
Many ottomans can double as a footrest or, in a pinch, an extra seat. The soft fabric makes this very comfortable!
Best for formal settings: coffee table
If you want a formal interior style with clean lines and sharp shapes, go with a coffee table. On the opposite side, the ottoman can give your living room a more relaxed feeling – so it's really up to your personal taste!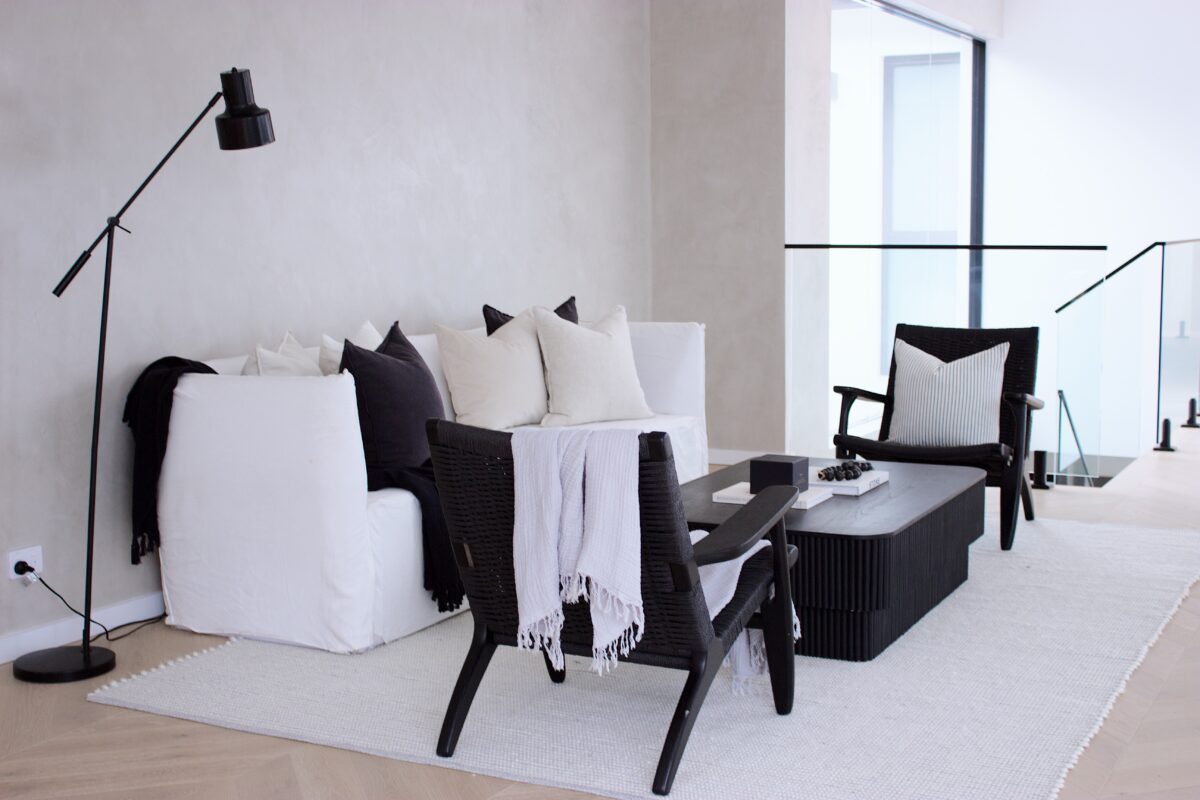 Get inspiration from us weekly, straight into your inbox.
Stay up to date on exciting projects from the BOWERBIRD family.