How to style the perfect Christmas table
There's something so magical about a Christmas table.
With the whole fam gathered around, sharing crackers and marvelling over the turkey that took approximately 12 hours to cook, this is one aspect of Christmas day you always remember. Make this year's festive celebrations picture-perfect with these easy Christmas table styling tips. Pull up a chair!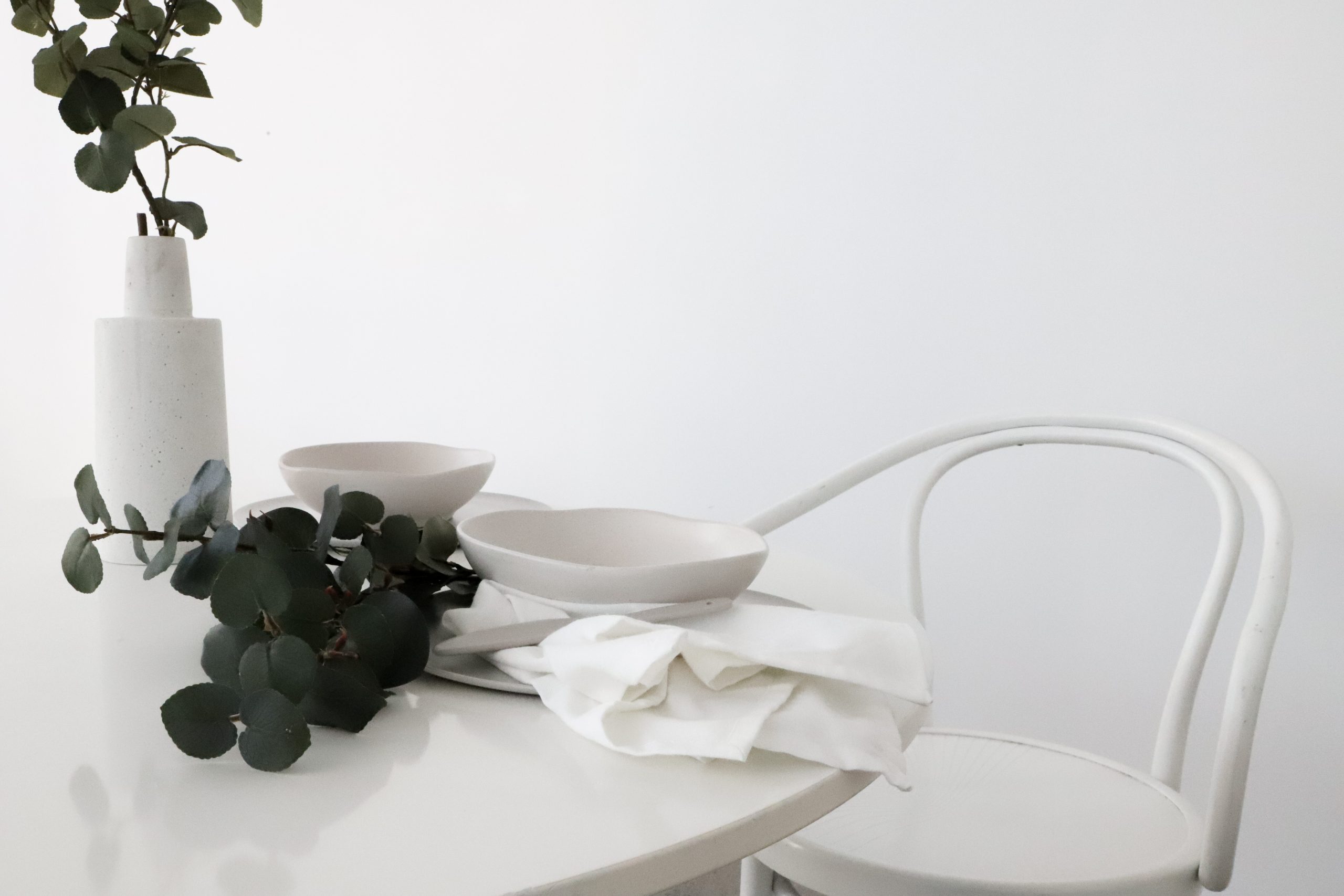 Neutral and natural 
It's no secret we love a neutral palette and this doesn't stop during Christmas time. Just because Michael Buble is playing 24/7, doesn't mean your interiors have to be just as cheesy. Though it may not be traditional, a neutral palette can festive-fied with a few simple tricks. Try adding pine cones, or, for more of an Aussie vibe, go with coastal elements like shells and driftwood. After all, Christmas in Australia usually means more than a few days at the beach. 
Metallic moments
We all know tinsel screams Christmas, but there are better options than cheap plastic that can't be recycled. Instead, choose some gorgeous metallic decor pieces you can use year after year – think candlesticks, decorative trays and even silverware (or goldware?). Our top tip to avoid gaudiness is to stick with one colour – either silver, gold or copper. Warm tones will balance out silver metallics, so opt for complementary timber and terracotta. If you choose gold or copper, use cool tones like grey marble or bright white to make those elements pop!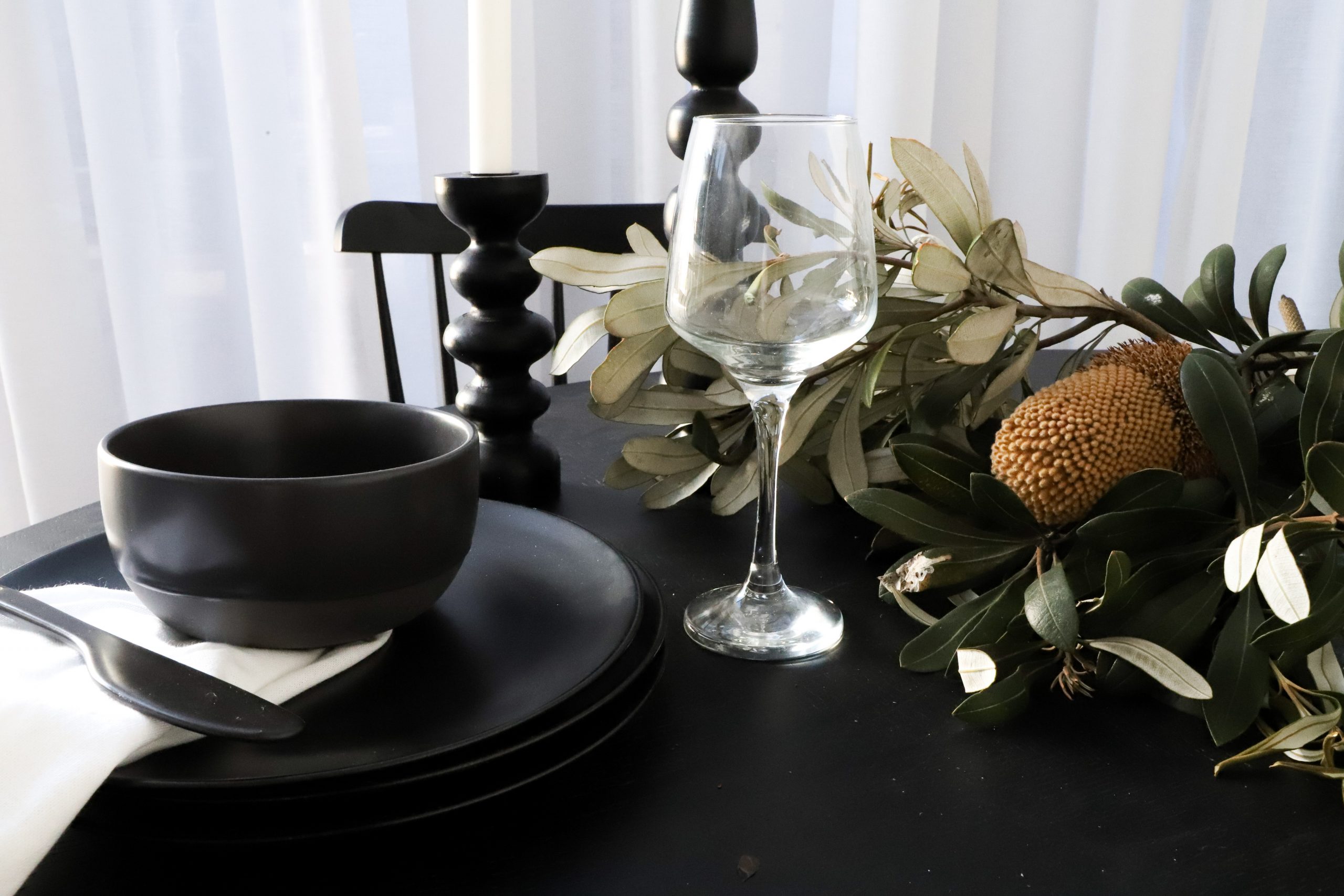 Festive flowers
We're loving the dried flower trend that's taking over the interior world right now. We think it would translate perfectly into the perfect Christmas table – it's just a step away from pine cones and fir springs, right? Some of our favourite dried florals include baby's breath, dehydrated hydrangeas and eucalyptus leaves. Pair these dried florals with elegant decor and you've got yourself a beautiful textural Christmas table. 
Ceramic centrepieces
Clay and ceramics are also having their moment in the home decor spotlight. We love this trend because it's a great opportunity to have some DIY fun over the holiday break with the family. You can buy air-dry clay from your local hardware store and use it to get your hands dirty and create some handmade Christmas motifs to place on your table. Remember imperfection is perfection here – it's more about the fun you have making the decorations!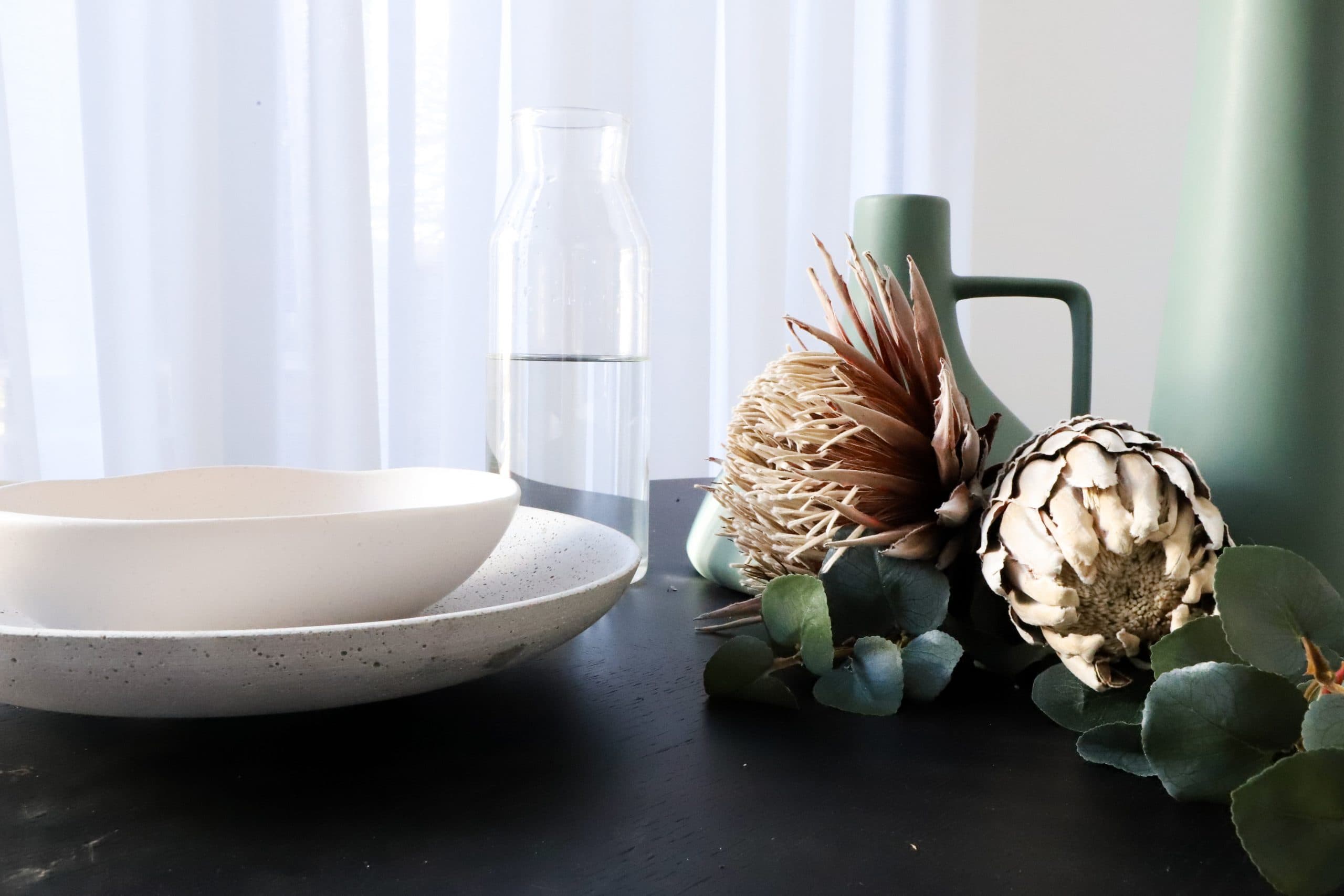 Bold and bright 
As much as we love a neutral palette, we also know that red and green always evoke a sense of Christmas cheer! There's never been a better time to go bold and bright. Why not try a statement burgundy table runner or play up Christmas garland vibes with lots of greenery? 
Get inspiration from us weekly, straight into your inbox.
Stay up to date on exciting projects from the BOWERBIRD family.