Bowerbird's Internship Program
In 2017 Bowerbird developed a curriculum-based 6-week internship program exclusively with  Sydney Design School. The internship offers SDS students the opportunity to take part in a structured program where they experience Bowerbird's entire business process, from learning to engage with agents and vendors, right through to installing the final product.
Bowerbird aims to give all interns a comprehensive experience with a well-rounded understanding of both Property Styling and the company. The learnings include: how to put together a client brief; develop a proposal; curate and pack for an installation; project manage and install the finished product; and shoot a portfolio.
The structure of Bowerbird's internship program has been a favourite aspect for many previous interns, including Kelly Goodman, who "really liked that the weeks were carefully planned in a way that allowed (her) to experience all moving parts of the business".
For others, the holistic approach to learning whilst working with the Bowerbird team was greatly valued. Kelsie Sibley in particular found that "the most rewarding part of the job was seeing all the stages of property styling come together".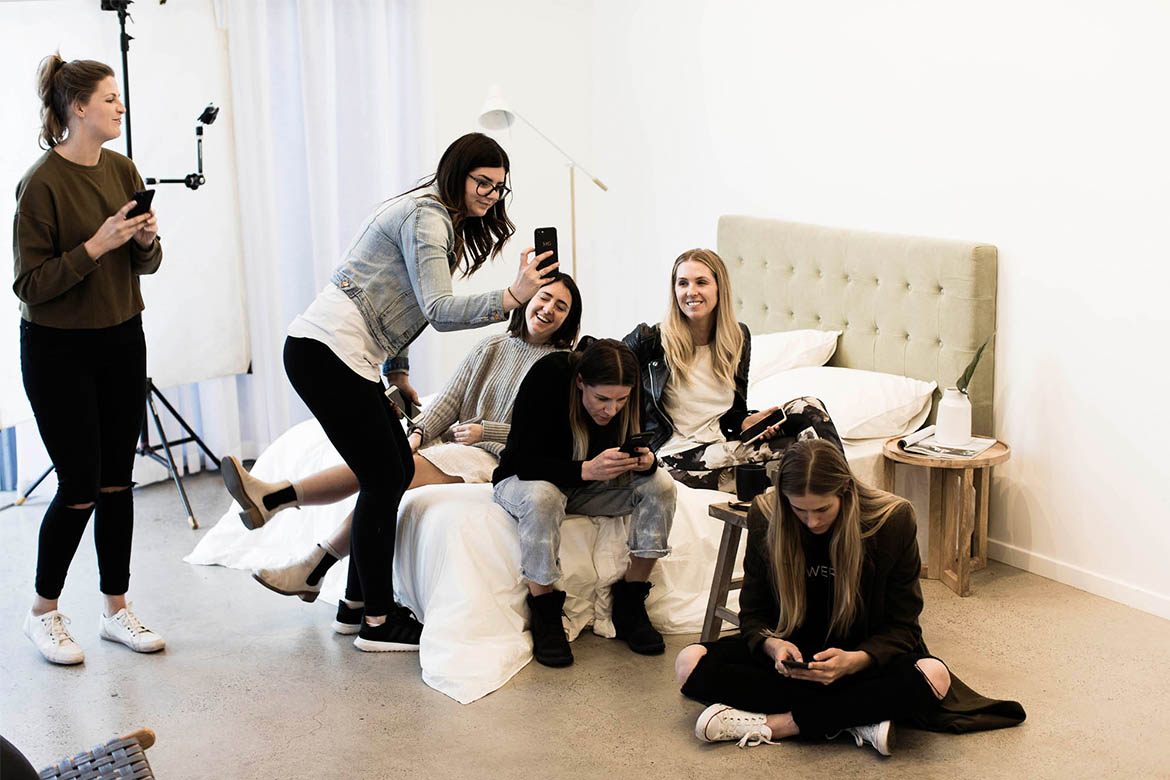 It was great having the opportunity to work closely with each member of the team, to watch and absorb individual styles. I found the collaboration of the entire team and leadership inspiring. It was great to feel that family style atmosphere and see what had been achieved in terms of success in a short period of time.
Kelly Goodman 
Geoff Lewis, Managing Director of Bowerbird, states of the internship program, "it's a chance for us to give back to the design industry in a practical way. The program helps our team to hone our skills and become stronger by developing the ability to teach others. (The program) also affords us the opportunity to interact with fresh, talented individuals that are always so creative and enthusiastic".
With heavy focus on practical application, all interns have the chance to benefit from invaluable first-hand experience, solidifying their existing skills and knowledge. Kelly remarks she was "able to apply various skills from units of study, such as colour schemes and elements and principles of design. As the internship (was) mid-way through my studies the timing played a crucial part in my learning experience".
On their final day, interns are provided with the invaluable opportunity to shoot a portfolio in Studio B with access to all of Bowerbird's stock – a great takeaway in addition to all of the skills gained.
With the right attitude, skills and aptitude to learn, interns are also offered the opportunity to freelance with Bowerbird and progress into full time employment.
Overall my time at Bowerbird was amazing. I highly recommend Bowerbird's internship program. It was organised and taught me more than I expected. Lauren and Geoff have an amazing company with so many talented stylists.
Kelsie Sibley
Interested in joining our intern program or finding out more? Click here
Want more news from BOWERBIRD?
Subscribe to the newsletter for weekly blogs straight to your inbox.