BOWERBIRD Space Crush: The Surfrider Malibu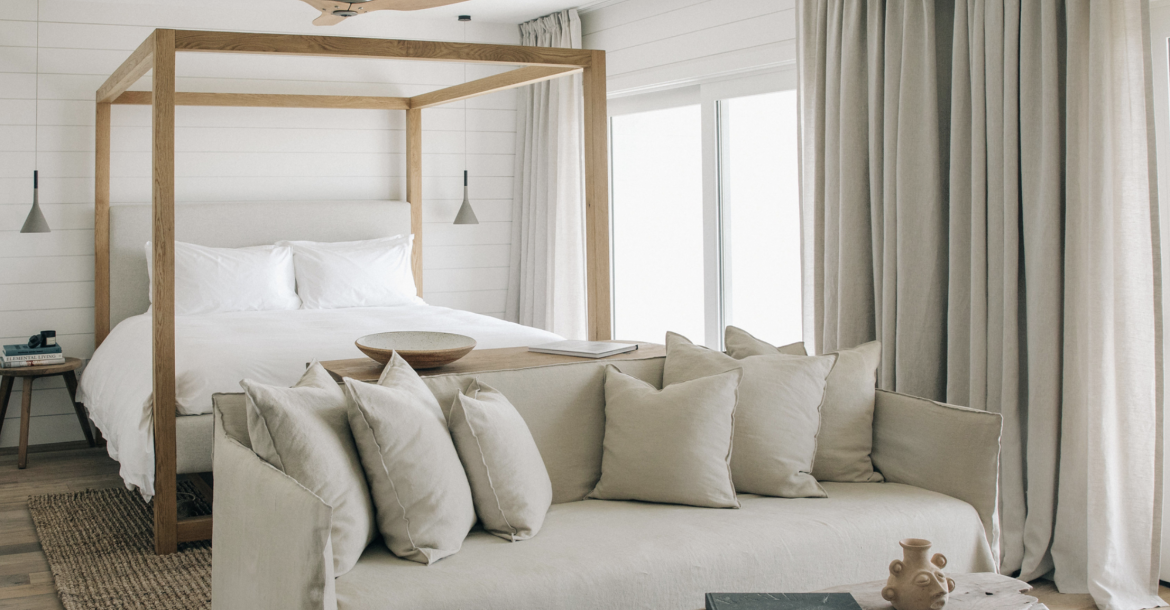 This month's BOWERBIRD Space Crush is inspired by BB stylist Madeleine's upcoming trip to California. Cue California Dreamin'!
When searching for the perfect accommodation, Madeleine came across this beauty of a hotel… and was then devastated to find that it was in fact completely booked out for the Easter break! After having a look for ourselves, we can totally see why Madeleine is heartbroken (no exaggeration).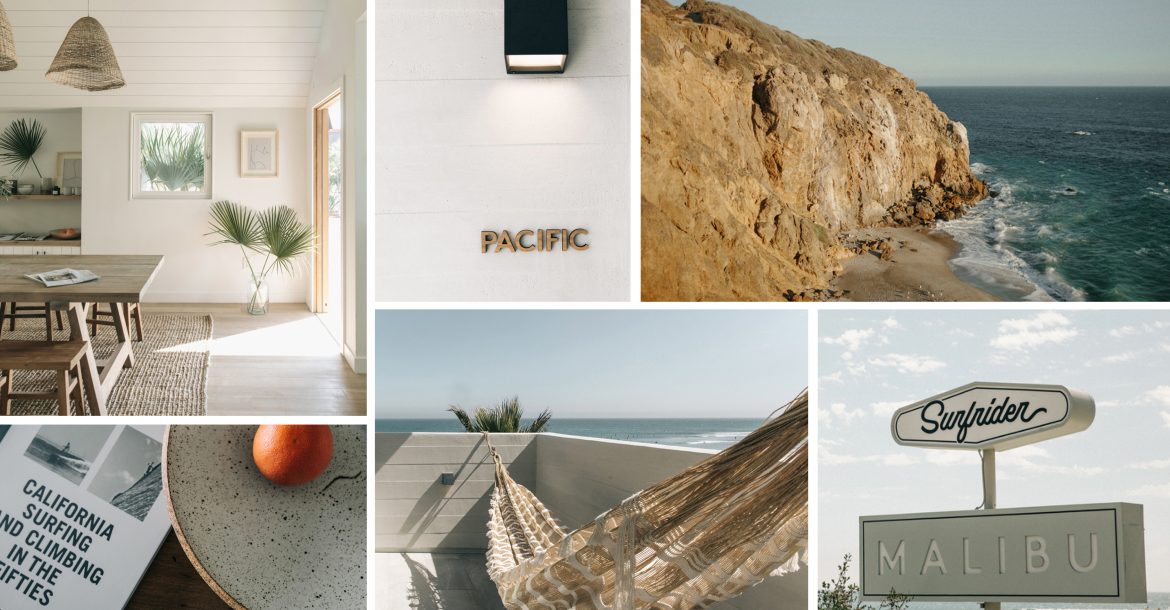 The Surfrider Malibu is, as the name suggests, in Malibu and sits across the street from the world-famous Surfrider beach. The hotel interior is inspired by the Malibu landscape and rich heritage of the local area's surf culture. The hotel started as a 1950's motel and has been completely transformed by Architect Matthew Goodwin, into a modern boutique hotel with an interior that gives designers like us the tingles!
The rooms are simplistic but feature a neutral palette that has a certain depth about them. This is created through the use of a variety of textures – timber, linen, ceramic, marble, rattan and jute. All of the coastal textures that get us excited! Despite our excitement, when looking at the rooms all we can feel is… calm.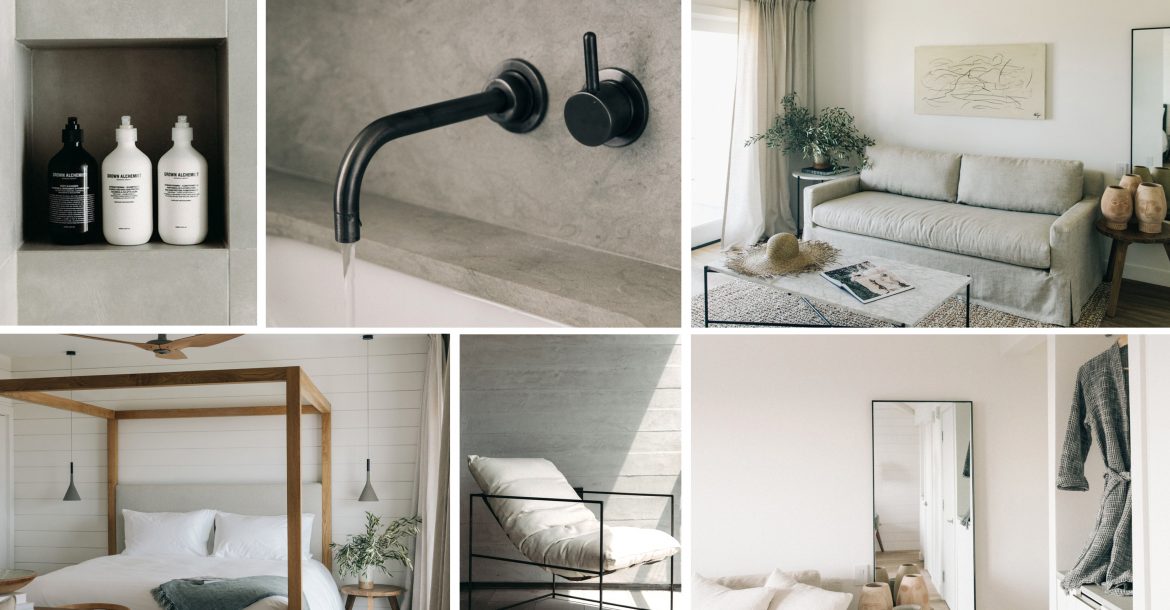 Panelled walls create an inviting, homey vibe that (we can only imagine) would evoke a sense of comfort as soon as you step through the door. Large floor to ceiling windows allow the sunshine to stream in through the Bellino linen curtains. Minimalistic canvas line drawings adorn the walls and add to the texture of the space. The showers are fitted with the spa rain shower heads, Grown Alchemist amenities and their parachute robes look like the comfiest hotel robes we've ever seen!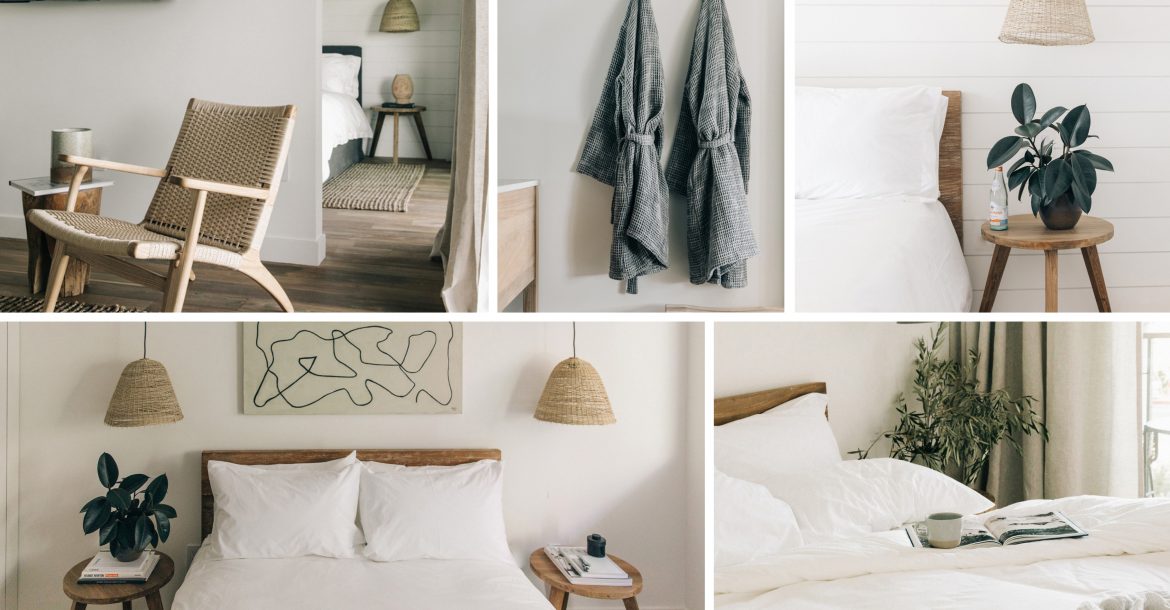 The Roof Deck is the place to let it go and soak in the holiday vibes while enjoying a bite to eat and a glass or two of wine. The roof overlooks the beach and is the perfect spot to view a dreamy Californian sunset. The hotel staff want you to feel like this space is the deck of your very own Malibu beach house, so barefoot is the norm here!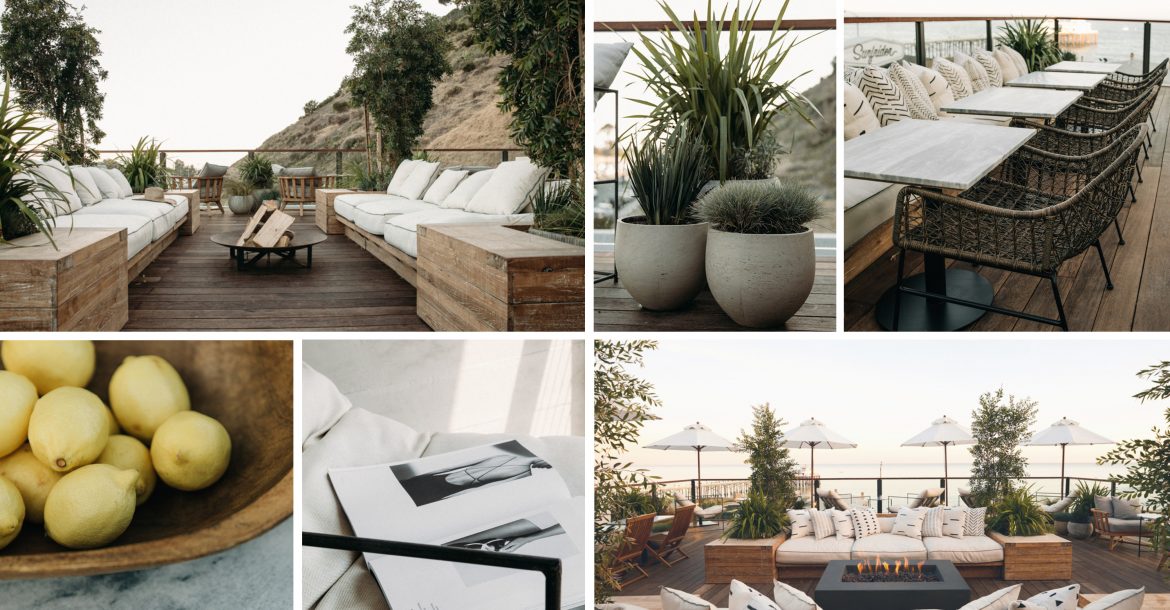 We had a chat with Madeleine after drafting this blog and she can confirm that writing a blog about a beautiful boutique hotel, definitely doesn't stack up to actually staying there (surprise, surprise!).
Looking to turn your property into a holiday-worthy home and wow potential buyers? Get in touch with us below or email us at hello@bowerbirdinteriors.com.au to see how we can help make that transformation happen!
Want more interiors inspiration?
Subscribe to the newsletter for weekly blogs straight to your inbox.