Mini-makeover series: the bathroom
When it comes to a bathroom makeover glow-up, it's easy to pour your money down the drain.
We've got some tips to save big and get better results with your bathroom makeover. By the time we're done, your bathroom will shine like the top of the Chrysler building.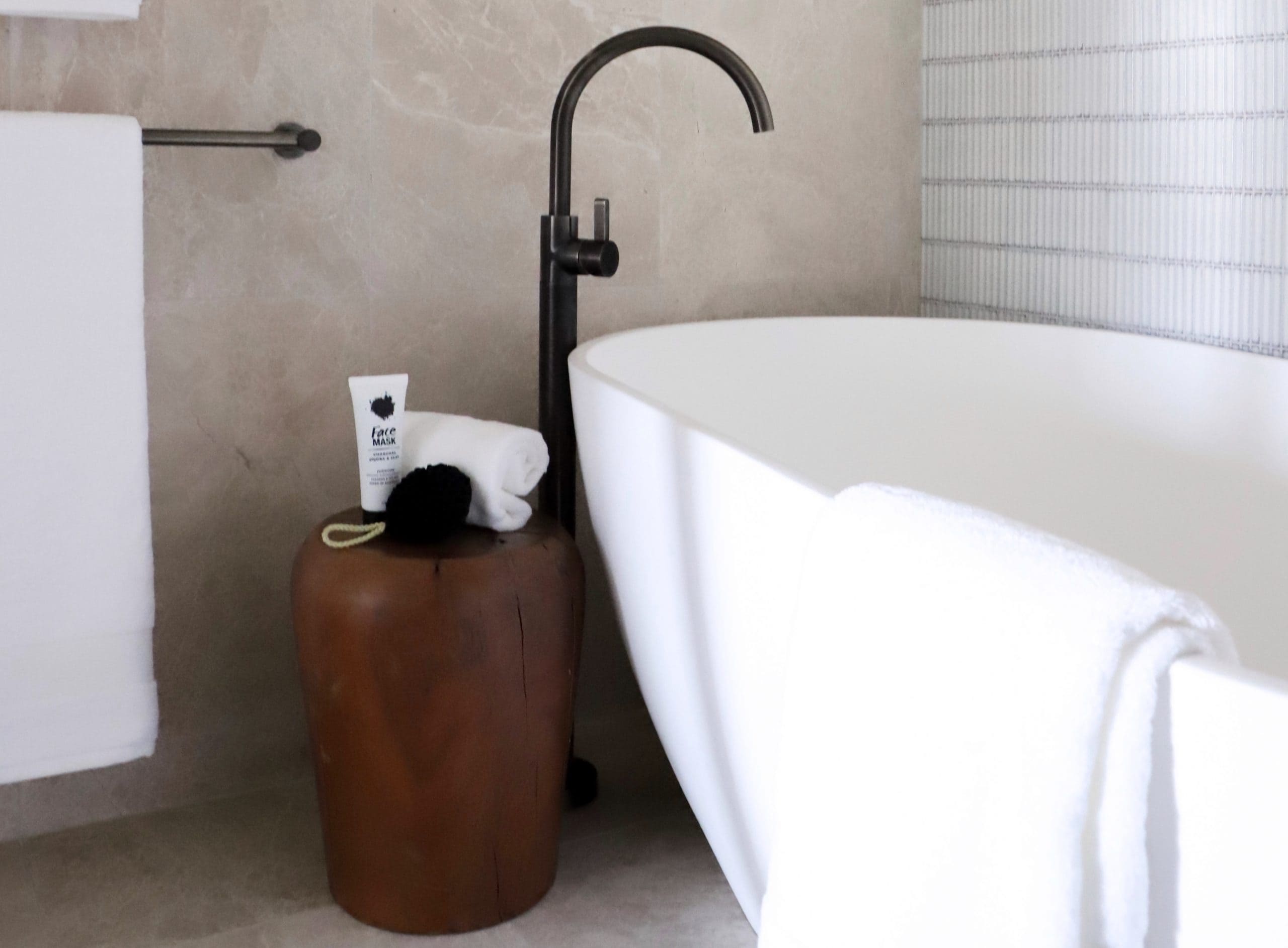 Our secret weapon: tile paint
In the past few years, bathroom-safe paints have really upped the ante. Tile paint is one of our favourite products on the market – it can really transform your outdated bathroom without much effort. (Especially if you consider the alternative or replacing or regrouting all your tiles.) It's low cost with high impact results – can you believe there was a time before tile paint?
Think outside the box
Labour can be costly in a bathroom makeover, but there are ways around this without compromising on style. Our tip is to go for wall finishes like v-groove cladding to keep a chic style without breaking the bank. Plus, this can be done in half the time as tiling! It's also more versatile than a feature tile, which can quickly become dated.
Change it up
A dead give away that your bathroom is a little past its sell-by date is outdated fixtures. So, why not update those old fixtures with something sparkling and brand new? We are talking tapware, handles and showerheads. Matte black or brushed gold is all the rage right now, but you could also go for a more timeless look with silver fixtures. 
Accessorise!
Once you've finished the 'reno' stage of the bathroom makeover, there's one final stage to complete – and too many people forget about. Accessories! Personally, it's our favourite part of any home improvement project because it's when the whole look comes together. This is your time to layer up and get that lived-in look. It is very easy for a bathroom to feel clinical with all the hard surfaces – so add neutral warm tones in towels, timber trays, and decor.
Get new article every day
Stay up to date on exciting projects from the BOWERBIRD family.