6 Aussie Christmas Table Decoration Ideas (which are super easy to create)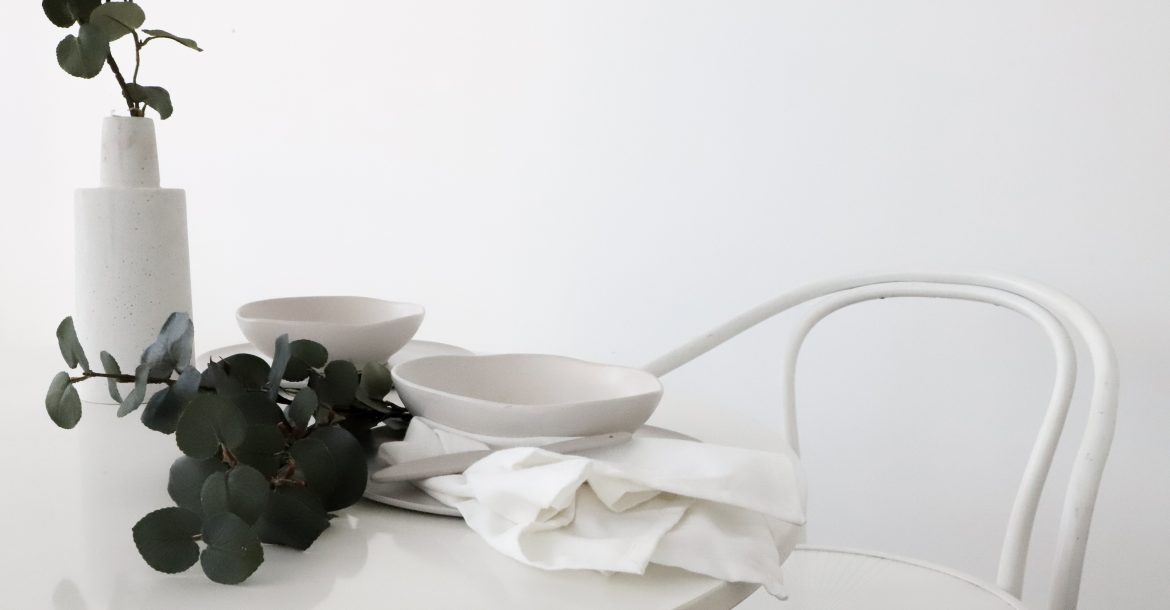 Only eight sleeps till Christmas?… Yeah, we aren't sure where the year has gone either! Regardless of just how fast Christmas has crept up this year and whether you've been super organised or have left decorations, presents and the rest of it until last minute this year (anyone else in this boat with us?!) Christmas Day will be here very soon. Everyone knows that while Christmas is about giving gifts and spending time with family and friends, it's also (mostly) about food and that delicious Christmas spread. And a huge Christmas spread means a dining table that must be decorated and styled to perfection! So, we've complied a few Australian Christmas table decoration ideas (none of which involve tinsel) that will have your table looking classy, not tacky!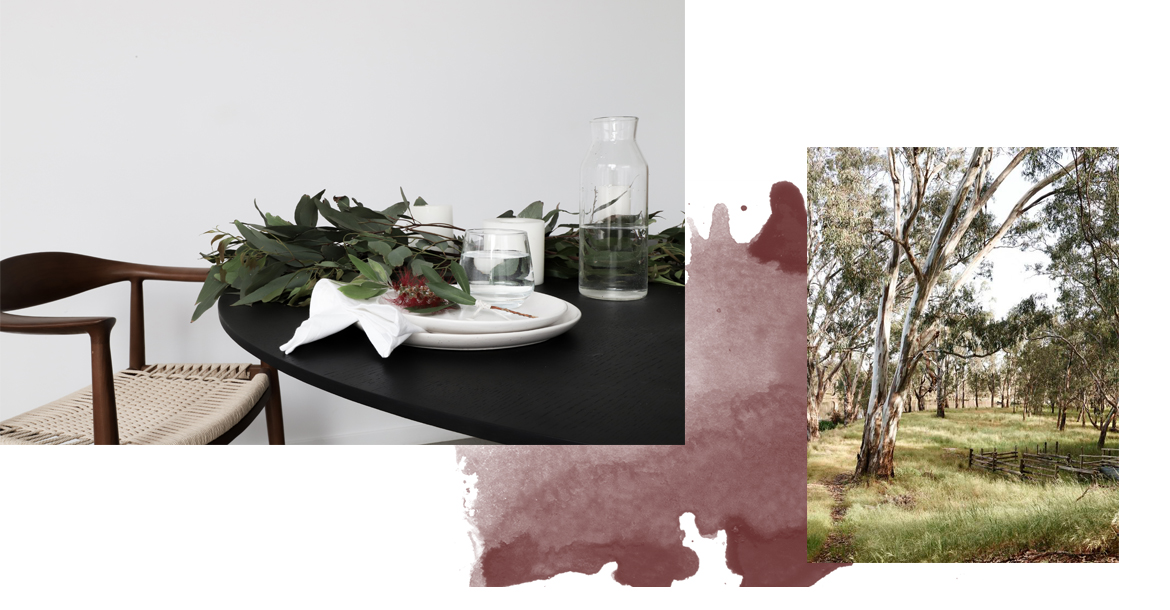 Australian Outback
We're blessed in Australia to live alongside some incredible native flora and fauna. So, our first tip is to take inspiration from our beautiful native surroundings. You may or may not have noticed but the humble Aussie bottle brush, is pretty much a ready-made Christmas ornament – red, green and oh so festive looking – basically Australia's version of Christmas Holly. Here, we've kept it simple by placing a single bottle brush flower on each setting which stands out against a plain white napkin. We've added to the look by scattering candles among a gum tree leaves and voila you have the perfect Australian inspired Christmas decor. And the best part about keeping a look simple is its super easy.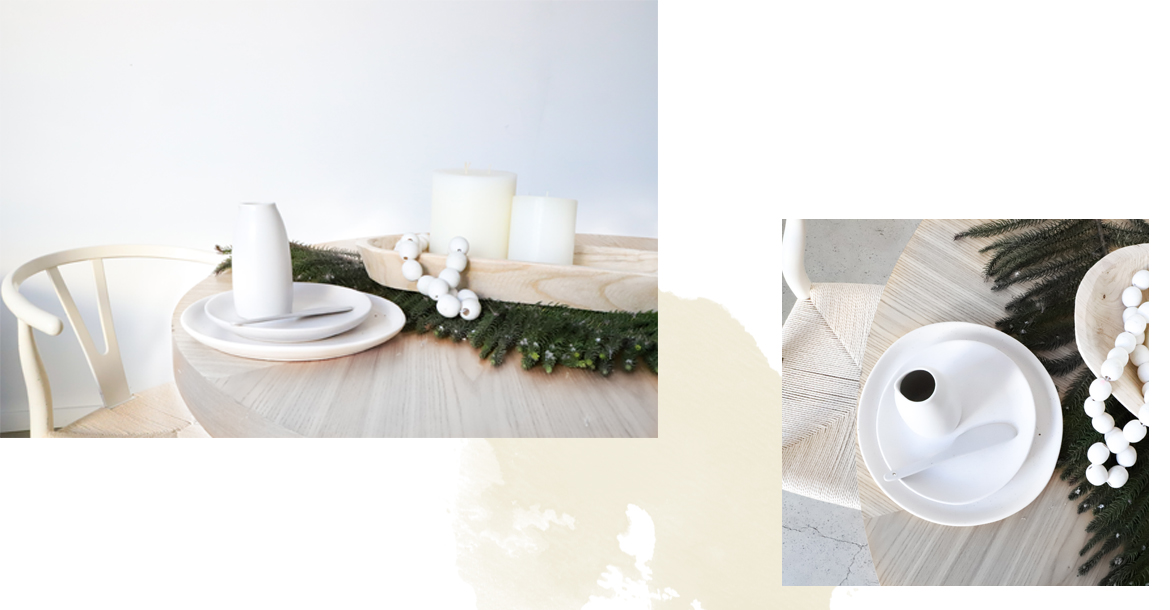 Natural Traditional
Unlike the other side of the world where Christmas is celebrated out of the snow and cold weather, Australian Christmas' are usually spent outdoors in a backyard or by the pool. This decor look merges a 'traditional white Christmas' with Australian Summer vibes. Bright ceramic plates and beads are paired with light timbers creating a base for the traditional elements. A branch from an evergreen conifer tree (these trees grow along the coast of Australia) is placed beneath classic style candles to strike the perfect balance between traditional and modern Australian Christmas styling.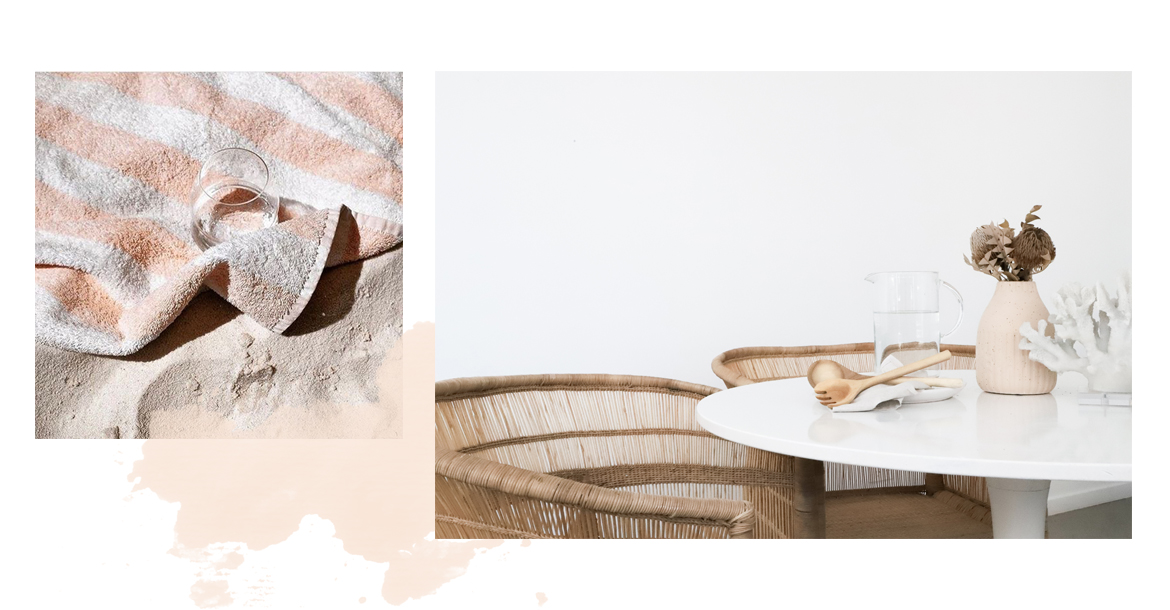 Coastal Christmas
If the traditional red and green isn't your thing, then mix it up this year with a neutral palette inspired by the salt, sand and sea that is synonymous with an Aussie coastal Christmas. Think textural elements like coral and dried native flowers. Natural timbers such as oak or rattan can be brought in through functional elements like platters, serving cutlery, coasters or feature dining chairs (if your feeling really committed). Choosing natural coloured linen napkins with make sure the look is casual and warm. Try draping the napkin over or next to the plate rather then folding it neatly, this will help create visual texture.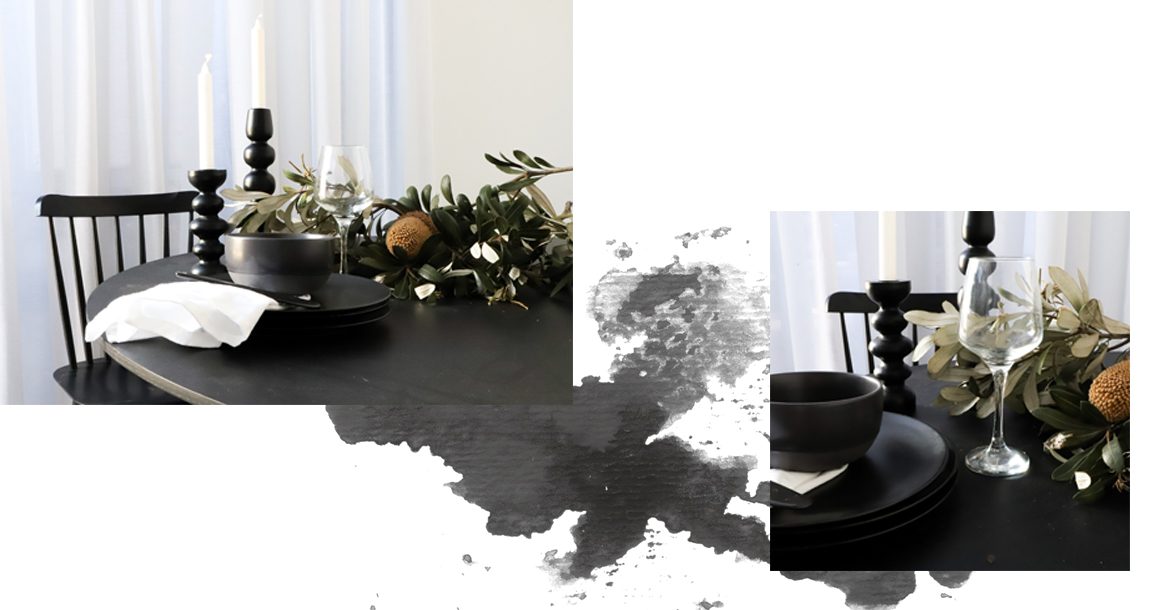 Moody Flora
If you're year-round personal style is on the moodier side, then don't be afraid to carry this vibe through to your Chrissy decorations! After all, you're decor should be a reflection of your personality even at Christmas time. Try going all-black-everything by keeping your ceramics, vases, serving platters and decorative items like candle sticks black or a dark charcoal grey. Create a contrast in colour and texture by choosing light tones for the softer items. Fresh foliage (we've placed native Banksia along the centre of the table) and a bright white napkin can provide enough contrast to counteract the heaviness of the other dark, hard elements.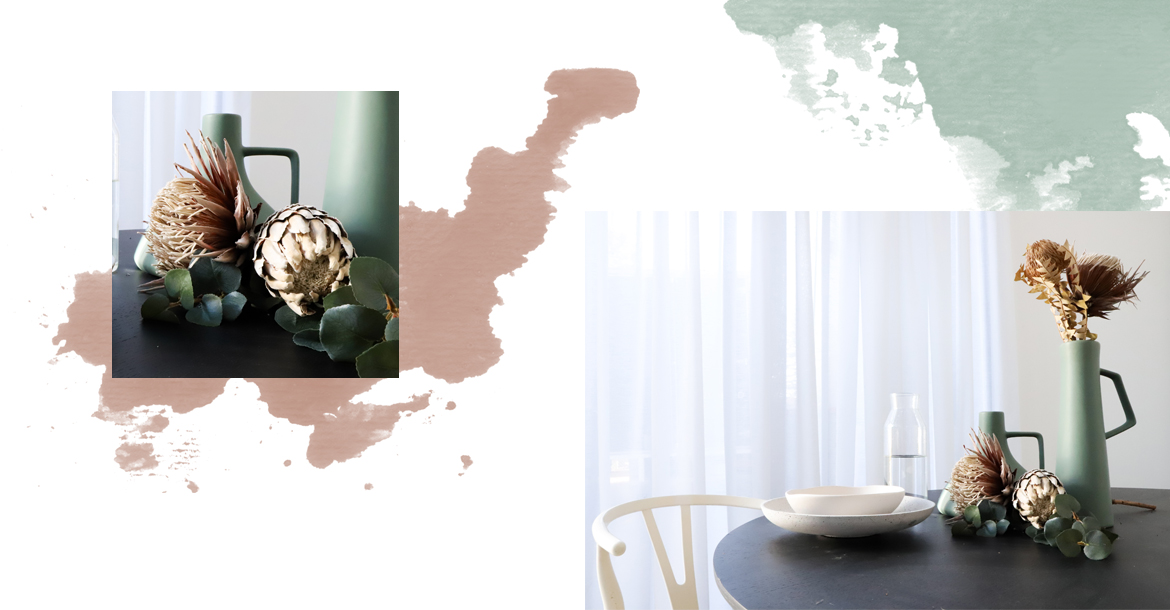 Contemporary Colour
Christmas colours don't have to be primary red and bright green – tone it down! Here, we've styled pale teal green accessories with some dried natives and Australian eucalyptus. The pink and yellow tones in the dried florals act as your red and gold (that you'd usually get from your sparkling tinsel and fake Holly). This pared back Christmas palette sets the mood for a classy relaxed festive event that is a little less overwhelming and avoids your guests being blinded by sunlight reflecting off tacky metallic tinsel (much more forgiving on your guests eyes).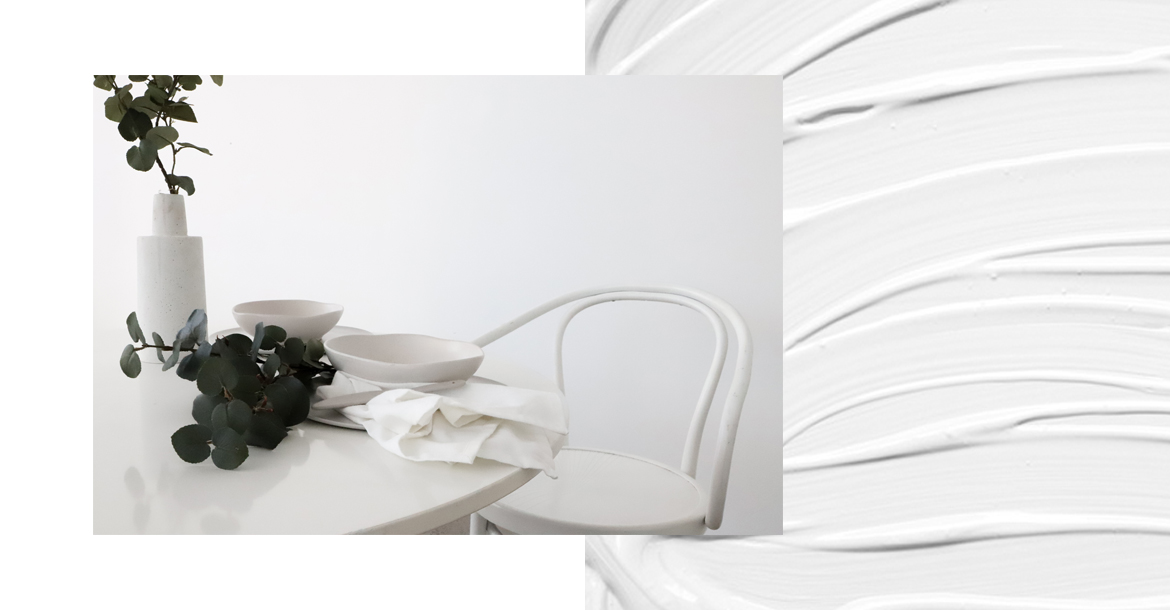 White on White
Casual, classic and super easy to pull off! No complicated instructions for this one… just keep everything white and bright! A white on white look is also super cheap because you can simply use the white plates and platters you have in the cupboard, no need to go out and buy expensive crockery that you will only use once a year. To bring a bit of life and texture to the table, we've added some fresh sprigs of Australian eucalyptus.
Being a property styling company, we keep things stylish all year round so if your selling and need your house styled to perfection by our incredible team, fill in the form below and we'll get back to you as soon as possible.
Want more styling advice?
Subscribe to the newsletter for weekly blogs straight to your inbox.