4 tips for creating the perfect moodboard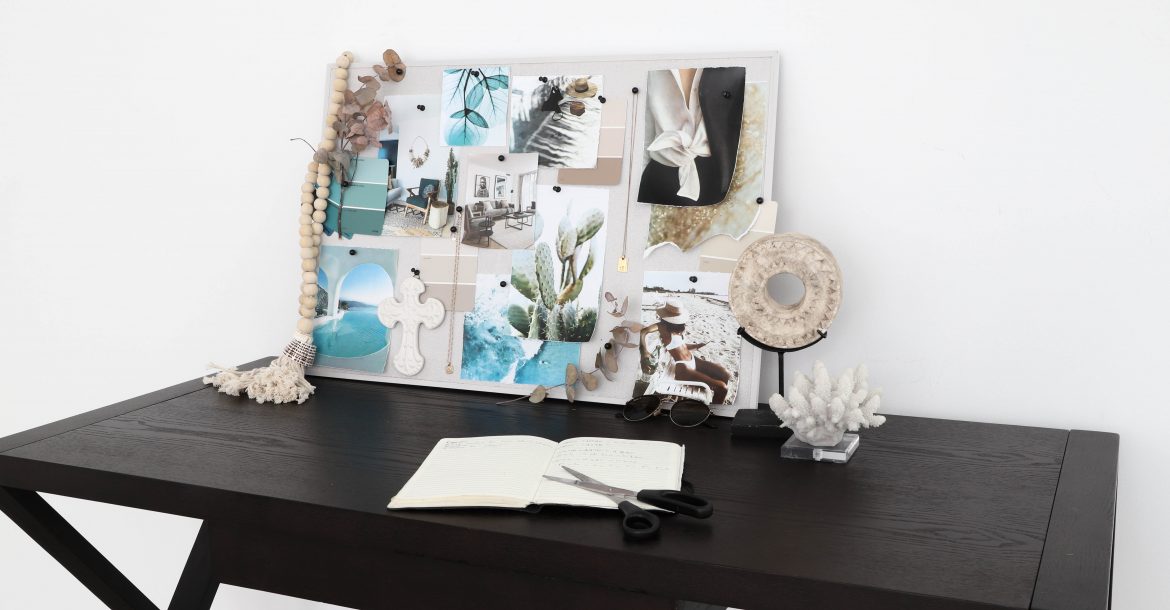 Seriously, who doesn't love a good moodboard? While designers and stylists use them as part of their design process to help understand a clients style, if we're honest, we make them mostly because they are super fun to create!  Plus, they're an amazing way to stimulate a creative mindset, set goals or manifest a life you might aspire to! So, we thought we'd take you through a few steps we follow to create beautiful moodboards.
1. Choose your mood
What do you want your board to feel like? Start by literally choosing an emotion, the feeling you choose will dictate the overall aesthetic of the board. Then look for images and other inspiring bits and bobs that evoke that emotion. With anger or angst, you'll end up with an edgy looking board that features straight or jagged lines. Joy or happiness on the other hand will result in a relaxed looking board with light tones and organic shapes.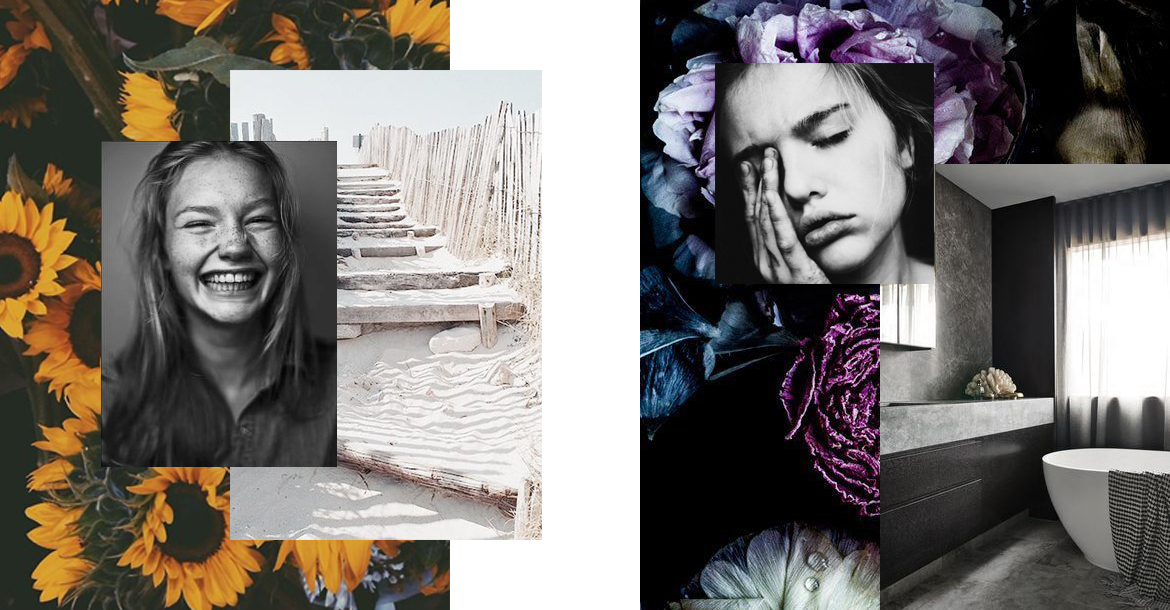 2. Choose your colour palette
Ever started a moodboard with a vision of what it will look like, only to finish up with a hodge-podge of colours and a confusing mix-match of vibes. Narrowing down a colour palette before you begin means you only keep an eye out for content that features the colours and tones that align with the mood you've choosen. You could choose dark and moody, a simple neutral palette, cool colours like greens and blues, or a warm colours like burnt orange and burgundy (Top Tip: choose a single colour like yellow, then and play with tones – pair a pop of canary yellow with  a deep mustard)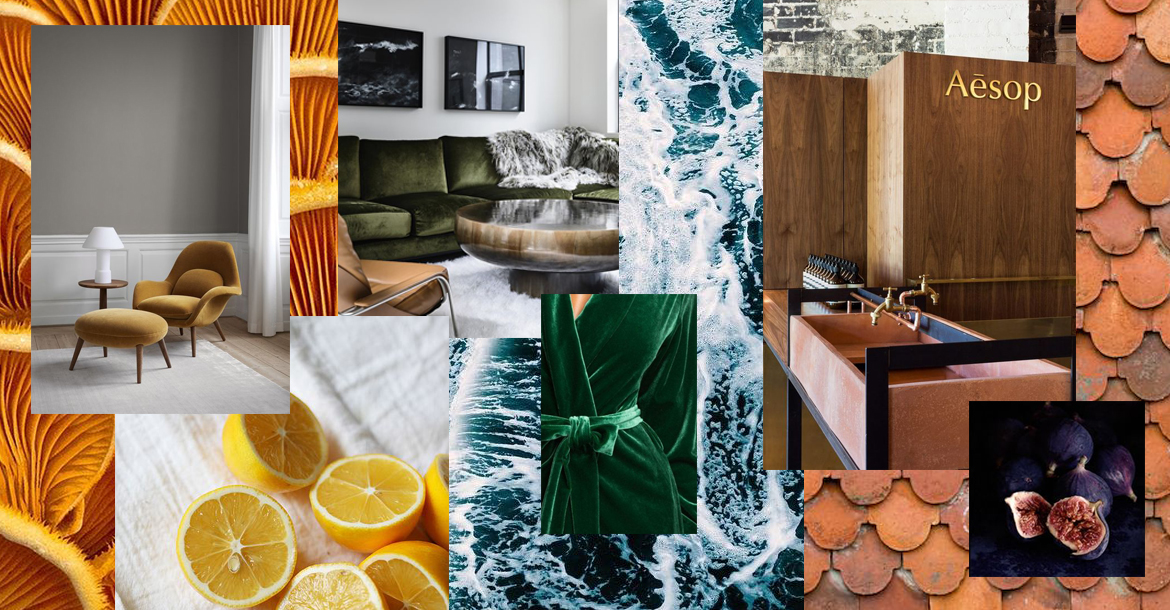 3. Variety is key
Don't stop at magazine cut outs or Pinterest print offs, you need something to bulk up your board. Think outside the box! Add some crisp dried flowers or smooth fresh foliage like Eucalyptus or a palm leaf. You could even pin on your favourite necklace or a piece of fabric that you love! Textures like this will bring your board to life!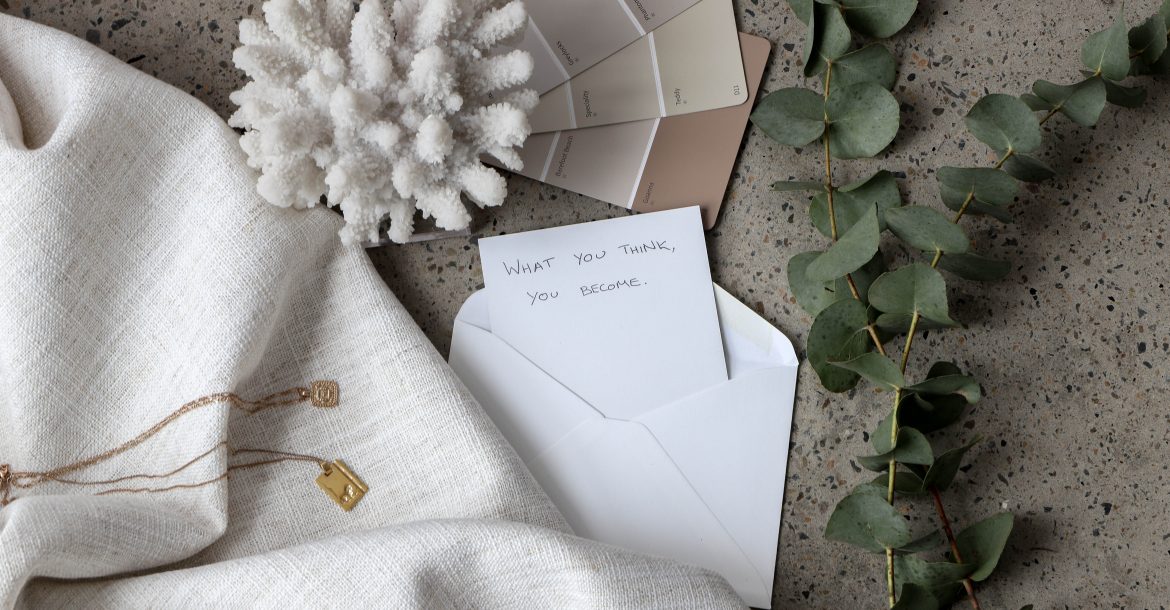 4. Personalise
Moodboards are there to keep you inspired, so they should be filled with some motivating words that resonate with YOU! Fill your board with handwritten notes, quotes that get you up in the morning or personal goals that you're striving towards. Seeing them each day will help you achieve them that much quicker. Try writing self-love notes so whenever you look at your moodboard you are reminded of just how much 'you-got-this!'. We recently came across these gorgeous self-love notes by Jasmine Dowling and quickly became obsessed!
So, there you have it, a few top tips for creating the perfect moodboard from our BOWERBIRD-creatives. For more information on how our creative Property Styling team can help style your home to perfection, fill in the form below and we'll get back to you as soon as possible.
Want more styling advice?
Subscribe to the newsletter for weekly blogs straight to your inbox.