5 benefits of presenting your home as a 3D Virtual Tour
Here at BOWERBIRD, we're always looking to shake things up with innovative ways to help sell your home as quickly as possible and for the highest price. 
So, let us introduce you to a brand new way of selling your home – enter 3D Virtual Tours! Imagine Google Street View for your home… allowing buyers to get up close and personal so they can fall in love with your property. Here's 5 benefits of presenting your home as a 3D Virtual Tour. 
View at your own pace
We've all felt that sense of urgency while pacing through an open home, eyes darting to every nook and cranny while you try to call upon your photographic memory so you can remember every detail of the home. Save your potential buyers the stress and give them an untroubled 3D Virtual Tour experience. Purchasing property is a big decision, so it makes sense to have buyers set their pace, right? 
Go back whenever you want
Firstly, you'll be relieved to hear that this 3D Virtual Tour means there's no need to arrange an inspection. But what's even more exciting is you can go back whenever you want! This should excite you whether you're an agent, buyer or seller. The link remains live for 90 days, giving them more time to view and you more time to sell.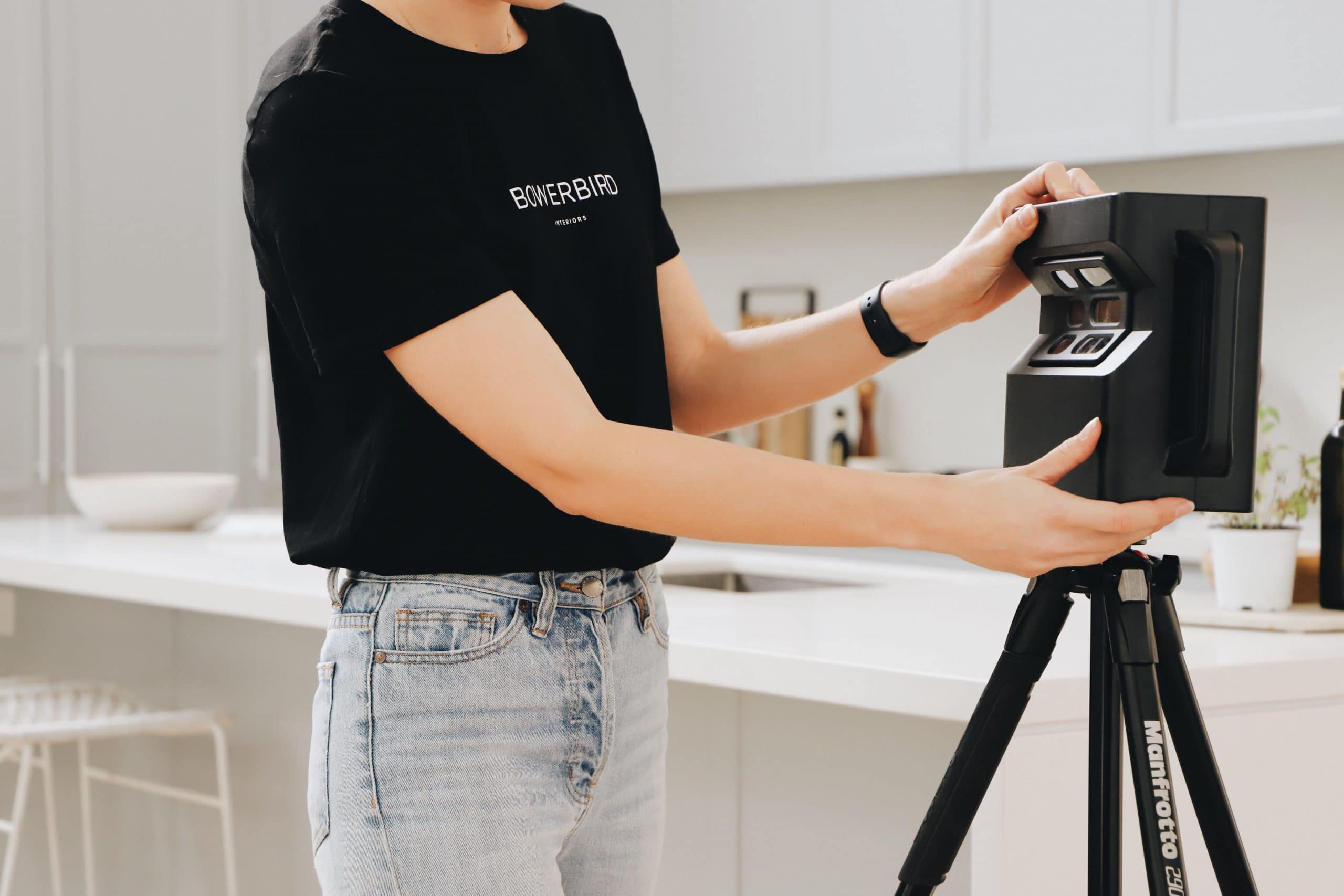 Enables social distancing
We understand how important it is to follow COVID-19 restrictions. Lives depend on it! So we're keeping your homes open for viewing, allowing buyers and tenants through the 'virtual' door.  In line with government guidelines, we do ask that the property is vacated while we complete the scan – and be ensured our specialist team is fully briefed on good hygiene and social distancing practices. We're cautious of your time and aim to be as efficient as possible, causing the least amount of disturbance to your day. 
Fast turnaround
72 hours. That's all we need, from the time of your booking to get your home live on the web! This is not magic, it's just a well-planned and impeccably executed process. Once the actual scan is complete, our digital processing team work around the clock to package up your digital files and send them to you in the form of a live link.
High-res imagery from all angles
You haven't seen high-res till you've seen a sample of our 3D Virtual Tours. No need for buyers to attempt to memorise every inch of a property. Our 3D camera captures it all! As you virtually navigate through the property you can look up, down, side to side. Measure walls and move between floor levels with the click of a button. Zoom out to see whole floor plans and zoom in to see the finest details.
And the best part – you'll receive your 3D Virtual Tour for free this May and June when you book property styling with us. Plus 10 weeks styling for the price of 4, FREE Photography, Floor Plan & 3D Virtual Tour. Drop us a line by filling in the form and we'll be in contact soon to organise your booking. 
Get inspiration from us weekly, straight into your inbox.
Stay up to date on exciting projects from the BOWERBIRD family.