3 stylish ways to create the illusion of space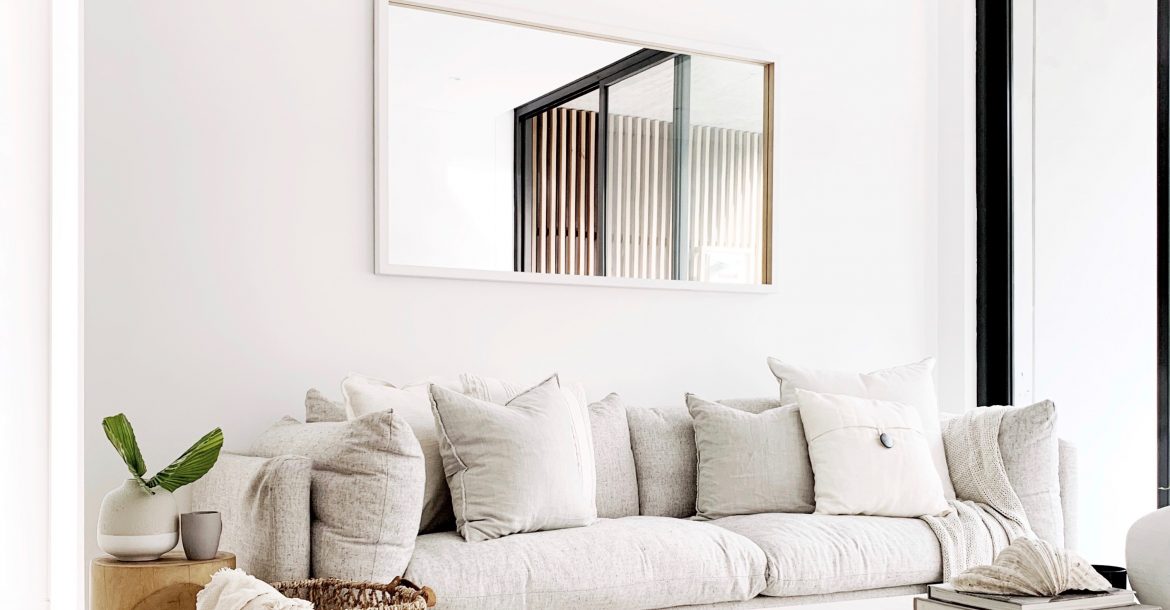 Space, the final frontier…
When it comes to property styling, creating the illusion of space is something best left to the experts. Anyone can give a dull room a bright lick of paint, or hang eye-catching art on the walls, but it takes a trained eye to create space where there is none.
At BOWERBIRD, we've been in the business of property styling long enough to have some tips and tricks up our sleeves. Here are three stylish ways to create the illusion of space that will make prospective buyers say: "It's bigger on the inside!"
Magic mirrors
Mirrors make rooms appear larger as they reflect the space, as well as amplifying ambient light. Bigger is better – choose a sweeping statement mirror to create the illusion of height. Mirrors don't have to be confined to the bedroom and bathroom, either. Play around with luminous surfaces in the kitchen, living/dining rooms and even narrow hallways. As a bonus, home buyers can actually "see themselves" living there when they visit!
Middle ground
One of the most common mistakes people make trying to fix a small room is pushing all the furniture against the walls. Contrary to popular belief, this makes the space feel unbalanced and cramped, blocks movement and natural light – plus, then there's also the problem of dust build-up! It's far better to "float" your furniture towards the centre of the room. Make sure there's enough space between the furniture and the wall to walk around comfortably.
Cosy up
Short of knocking down walls and bending the laws of physics, sometimes there's not much we can do to change the fact that a room is small. But fighting it too hard with sparse decor and low-lying furniture can make the space feel awkward and forced. Instead, lean into the cosiness of your home by creating an intimate space with comfortable furnishings. It might not be The Plaza, but it will feel so warm and welcoming that it won't matter.
Ask the experts 
Big or small, every house on the market comes with its unique set of challenges. As property stylists, we're experienced in maximising a home's great qualities and its selling price – we have styled over 2000 properties, with 95% of those homes achieving a successful return on investment. Our goal is to help you achieve the best possible return on your home.
To find out more, fill in your details using the form below and we'll get back to you as soon as possible!
Want more styling advice?
Subscribe to the newsletter for weekly blogs straight to your inbox.