The most advantageous aspect of styling the smallest room in your home is that you can avoid spending a fortune and still get fabulous results. Bathroom styling does not only reflect your personal style but can increase the spaciousness and luxury of one of the most overlooked rooms in the house.
Vanity
One of the easiest ways to create a sense of luxury is to layer items. If space allows it, begin with a tray in a finish that suits the style of the bathroom such a concrete, marble, glass or timber.
The vanity can sometimes feel cold. Introducing warmth and texture with a styled vignette of grouped items, such as a candle, favorite hand cream and perfume bottles can really soften this space. Before you run out and buy new products, check out what you've got hidden away and bring any quality items out on display.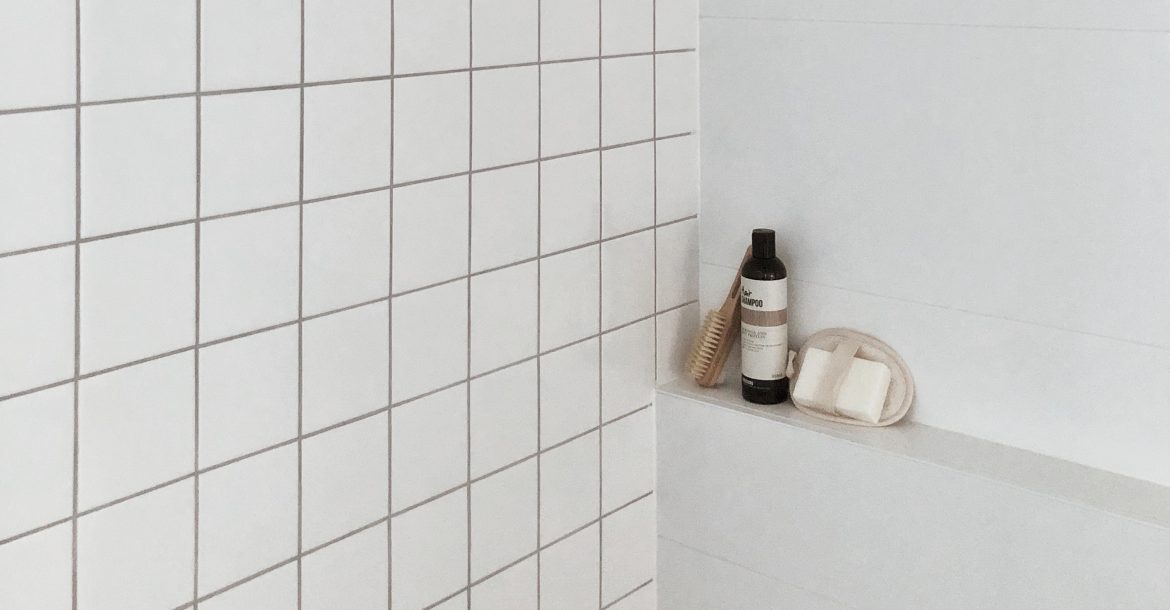 Storage
The key when space is limited is to balance the pretty with the practical. If you apply your makeup in the bathroom, consider using matching containers or canisters to display your items. Small acrylic drawers also allow you to see exactly what's inside. Once everything has its place, it's easier to keep organised too.
Palette
If you're tight on space a monochromatic colour palette creates a sense of openness – inspired by your favourite high-end hotel. Aim for a simple, clean and gender neutral scheme if you want your bathroom to feel super stylish and cohesive. To add brightness, choose a beautifully designed product in a bold colour such as Leif Body Balm, which is practical, and at the same time, makes a statement.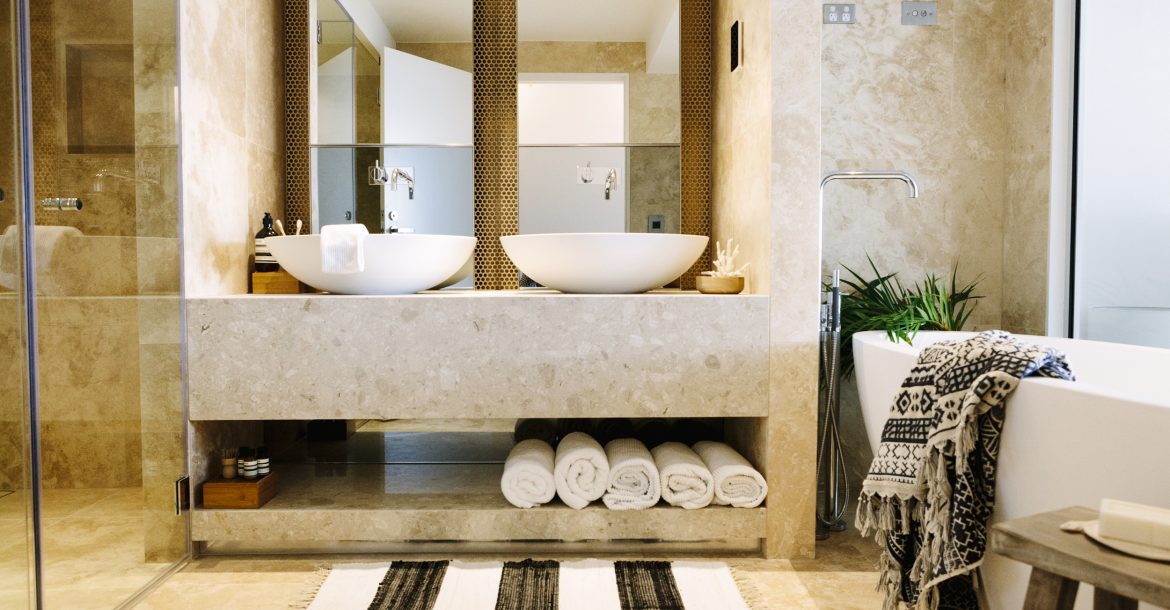 Updating Fixtures
Simple changes to fittings and fixtures can transform a bathroom aesthetic. Updating light fixtures, cabinetry hardware, or even a new showerhead are affordable ways to refresh your style. Give your bathroom a facelift by trading in your old mirror for a new one. Opt for a larger size in a small area to reflect as much light as possible.
Flora & Fauna
Bathrooms can be the perfect environment for plants, providing you choose wisely. Indoor plants can add freshness, colour and an organic element to what can sometimes feel like a sterile space. Snake plant (otherwise known as Mother-in-Law's Tongue) is an on trend variety that can provide a nice alternative to hanging plants. A ceramic pot can add texture and interest. Ferns and Orchids are ideal for bathrooms as they thrive in humidity. For a little natural aromatherapy, try hanging eucalyptus above your shower. The heat and steam help to activate the herb's essential oils, ideal for the cooler months.
Luxurious Towels
Any bathroom can be instantly transformed by adding soft, luxurious towels. There are some beautiful textured options available, or for a more dramatic effect in a neutral space choose a bold colour in a geometric pattern. Towels are more than just functional, they can add warmth and dimension. When hanging your bath towel fold it into thirds (vertically) and drape over the side of the tub or rack.
Leaning Towel Rack
Consider incorporating a bamboo or matte black leaning towel rack into your bathroom, perfect for a rental property as they take up minimal space and provide many possibilities to hang and display towels. Try different ways of folding them so some hang longer and overlap as it provides more interest.
Over the bath shelf
Both homeowners & buyers love the allure of a fresh bathroom that reminds them of a luxury hotel. A bath shelf or tray can instantly add glamour to your bathroom and create a place to layer products, candles, books…and even rest a glass of wine!
Add a stool
To create the ultimate 'private hotel suite' add a beautiful piece that offers functionality and a unique quality to your bathroom. Place a stool beside the bath or shower with folded face towels, soaps, loofah and even a candle. A little fragrance goes a long way.
Ambience
Listening to music is a great way to amp up your morning routine. There are many ways to listen to music in the bathroom if you simply mount waterproof blue tooth speakers. Creating the right ambience goes a long way to enjoying your party prep or help wind down after a long day.
Want more styling advice?
Subscribe to the newsletter for weekly blogs straight to your inbox.