4 simple ways to increase your property value
The sale price of your home can often depend on factors out of your control – such as supply and demand, interest rates, inflation and the location. However, there are some simple ways that you can increase your property value, without investing in a complete renovation.

According to our property stylists, there are four easy things you can do to maximise the sale price of your home, for minimal outlay. 
Tiny tradeoffs for big impacts 
The options to increase the value of your property can feel a little overwhelming. However, even small swaps can make a huge difference to your return on investment. 
Kick things off in the kitchen and replace any old appliances with stainless steel versions, to add a chic, minimalist look which can help attract buyers.  Similarly, swapping out aging handles and taps in the bathroom with sleek modern ones can elevate your home's overall appearance without the need for a full renovation.
Don't have the budget to rip out the carpets and replace them with floorboards? Have your rugs professionally steam-cleaned to remove stains and bring them back to their former glory. 
Finally, according to domain.com, one of the most common queries from buyers concerns the natural lighting of the house – specifically the demand for more of it. And, although you may not be able to install a full floor-to-ceiling glass wall, adding skylights to the areas of your home that aren't naturally sun-drenched is an affordable way to influence the desirability and sale price of your home. The fact that this environmentally-friendly approach will also help with energy efficiency may make your home even more appealing to investors, and increase the value of your property in the process.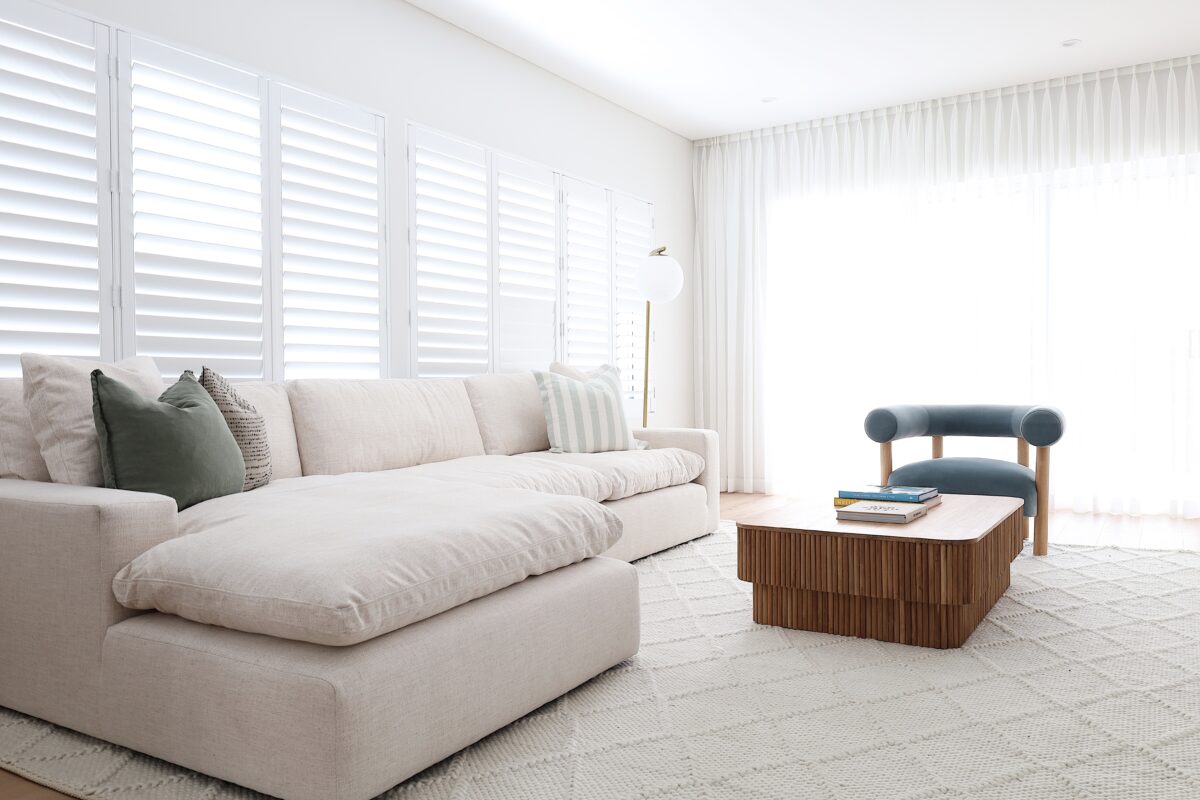 Paint them a picture
While hiring a professional to paint your home may be a pricey investment, it's relatively easy to achieve a look that can increase the value of your property if you're willing to 'DIY'.
Not only do newly painted walls and ceilings cover signs that allude to the age of your home, but opting for a modern colour palette (based on crisp, clean neutrals such as beige, cream and taupe) can transform your home into a sophisticated living space sure to entice contemporary buyers. 
Upgrade your outdoor spaces 
We've all heard the old adage "it's what's inside that counts" but don't neglect all that lies outside the four walls of your home. Landscaping your outdoor spaces is an easy way to increase the value of your abode. 
Start by mowing your lawn, removing weeds and trimming overgrown bushes and hedges. Clean paved areas, decorate with fresh potted plants and consider updating your outdoor furnishings. These little details can make a big difference and convince potential buyers that every inch of your residence is worth the investment.  
Engage with interior styling experts

Realesate.com has revealed that clutter is one of the biggest turnoffs for potential buyers. Therefore, when preparing for an open house, your aim should be to create a streamlined space with an aesthetic that is both beautiful and functional. To do so, make sure you clear away all the mess, take advantage of storage solutions to keep things tidy, and even consider a little spatial planning, if required, to maximise your space. 
It's also important to balance this cleanliness with a little cosiness. We're talking the kind of clutter-free space that also creates an emotional connection with prospective buyers and allows them to envision living and creating memories in the home.
This is where the services of experts, like our very own Sydney Property Styling team, can help. Whether it's placing a striking artwork at the entrance of a room, curating the furniture in your living spaces, adding a statement accessory to your bedroom, or final touches to your dining room, expert property styling tells a story that allows potential buyers to imagine themselves in your home and consider purchasing it.
To find out how our specialised team can boost buyer interest in your property – and most importantly, add value – get in touch at hello@bowerbirdinteriors.com.au or on 02 9531 2233.
Get new articles weekly, straight to your inbox.
Stay up to date on exciting projects from the BOWERBIRD family.