Our team's fave 'pick me up' snack
Well, I would be lying if I said this is a completely healthy snack, but, come on, it really could be worse. I call this a healthy balance, sometimes in life, we just have to indulge, am I right? This is the sort of scrumptious bundle of joy that gives our whole team a 'pick me up'  with a cuppa in the late afternoon, it brings good vibes, and in our line of work, creativity needs to be beaming all hours of the day. So, I hope you all enjoy it, It is super quick to make, and … you're welcome!
Megan x
Lead Design Manager
Peanut Protein Goodness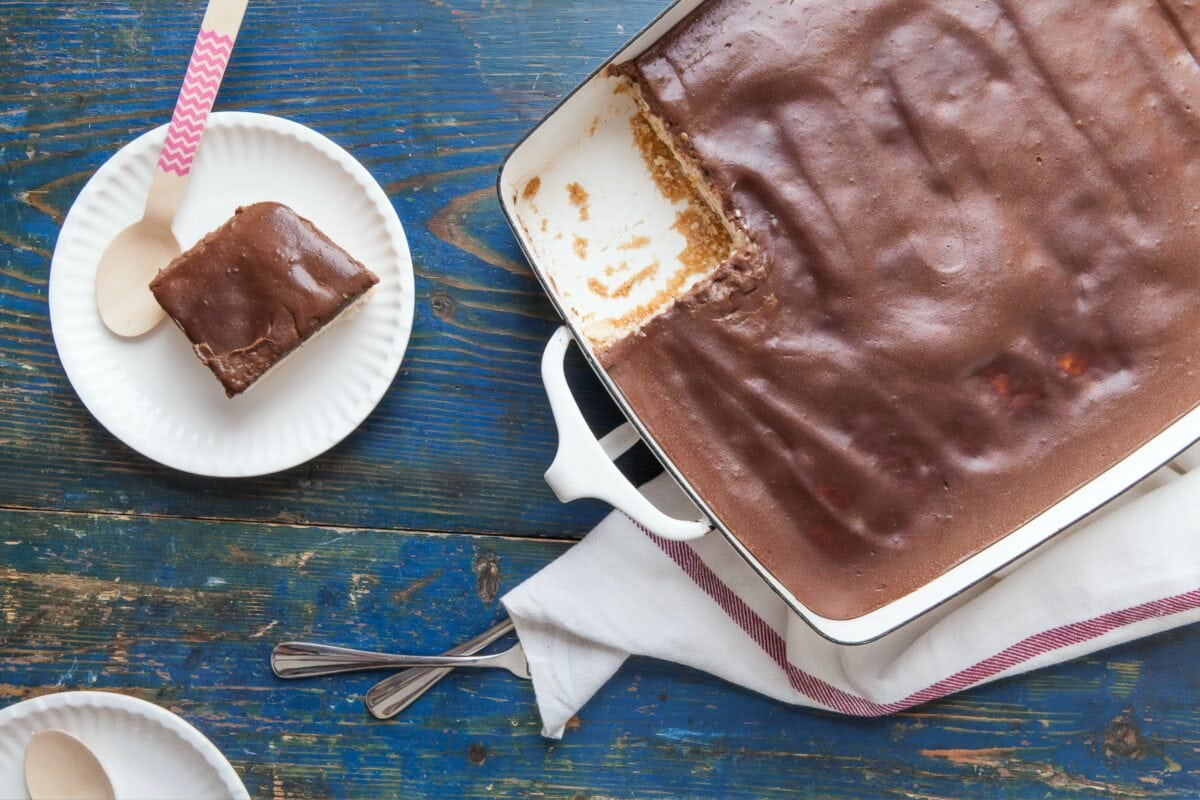 2 cups oats, ground into flour
1 cup quick oats
2/3 cup vanilla protein (I use Prana On – Power Plant)
1 cup rice bubbles (don't come at me! It needs the crunch!)
1 ½ cups of peanut butter (or almond butter, whatever floats your boat)
1 cup of honey
2 tsp. vanilla extract
½ block of dark chocolate (good quality – 70% cocoa)
Instructions
Prepare a 9 x 5 loaf pan by spraying it with light cooking spray. Set aside
In a medium-sized mixing bowl, combine oat flour, quick oats, protein powder, and rice bubbles. Mix well and set aside.
In a small pan over medium heat, add peanut butter and honey, stirring until the almond butter is melted and fully combined with the honey. Stir in vanilla extract.
Remove from heat and pour into the dry mixture. Stir until everything is fully combined. The texture should be fudgy – not too wet but definitely not too dry!
Pour into prepared loaf pan. Using a spatula or your hands, spread the mixture evenly in the pan. Pressing down firmly. (Make sure you press down firmly to ensure the bars do not fall apart when cut)
Place chocolate into a microwave-safe bowl and nuke in 20-second intervals, mixing between each. When the chocolate is fully melted, drizzle over the top of the pressed mixture using a spoon.
Place into the fridge and allow to cool for 60 minutes before cutting into squares.
These peanut protein bars are a superb treat that will keep you going when you need an energy boost. While they may not be the healthiest option out there, they are a great balance of indulgence and nutrition – so don't feel guilty about treating yourself!
With just a few simple ingredients and easy instructions, you can whip up a batch in no time. So go ahead, indulge yourself, and enjoy these delicious bars whenever you need a 'pick-me-up' snack.
PS- If you missed our last week's family feel-good wet weather recipe, you can find it here!
Get new articles weekly, straight to your inbox.
Stay up to date on exciting projects from the BOWERBIRD family.