No Such Thing As Too Many Coffee Table Books!
Hope you're all caffeinated and ready for us to shake things up and dive into the marvellous world of coffee table books. These gems aren't just fancy decorations gathering dust; they're the cool kids in the room, the conversation starters, and the collector's dreams. So, let's cut the fluff and get down to business – we're here to unveil our curated selection of the crème de la crème.
When it comes to coffee table books, it's not just about pretty pictures (though they're a must!). We've scoured the depths of design and storytelling to bring you works that are a feast for the eyes and a delight to read. Picture this: stunning visuals that transport you, stories that engage your mind, and that undeniable rush of inspiration you can't resist. These books aren't just companions for your reading sessions; they're a reflection of your soul, your design preferences, and the styles that transport you into other worlds, for future lives. 
Whether you're hunting for a mind-blowing gift or want to level up your own decor game, we've got your back. From shelves to consoles, these books will grace any surface with their irresistible allure. They're the perfect blend of substance and style, ensuring that your coffee table never feels complete without them.
So, without further ado, here are a few of our absolute favourites. Hopefully these books leave you inspired as they do for us!
Pacific Book 
By Ming Nomchong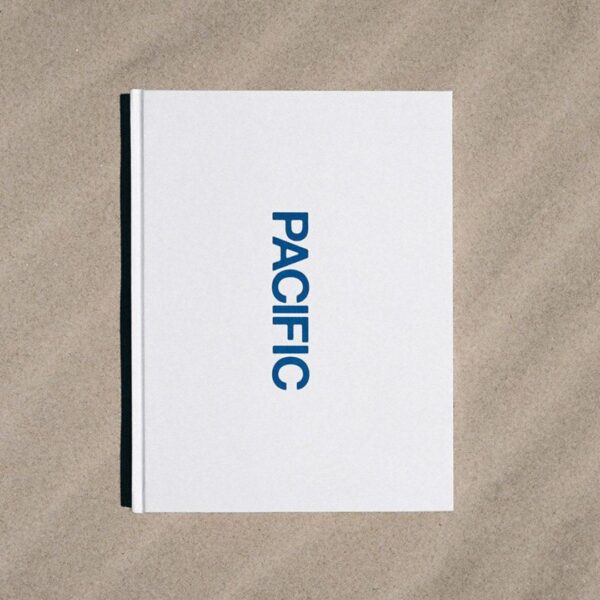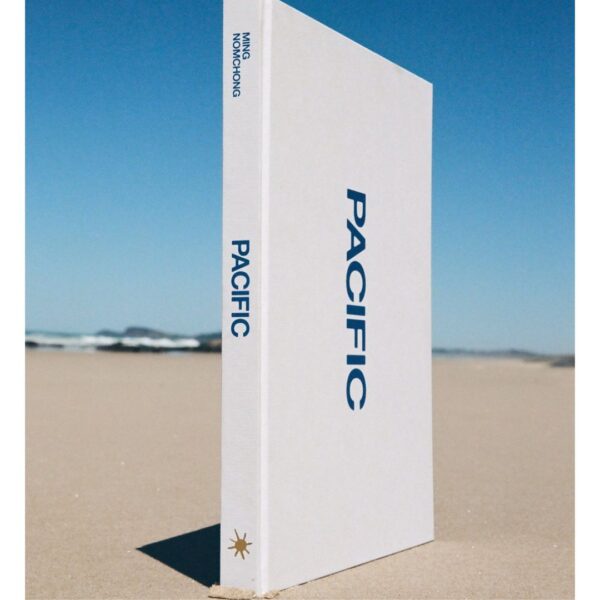 Dedicated to a love affair of the Pacific, spanning a lifetime, bottled in a book.
Forever influenced by the romance of the South Seas — PACIFIC is Photographer Ming Nomchong's debut book.
An art photo book that talks to the inherent relationship we have with nature.
A nostalgic visual Pacific daydream, a dissection and assemblage of form through textures of analogue image practices, mixed media, over printing and collage. We are taken on a journey through the eyes of the artist and spellbinding words of Kathryn Lyster.
Kelly Wearstler : Evocative Style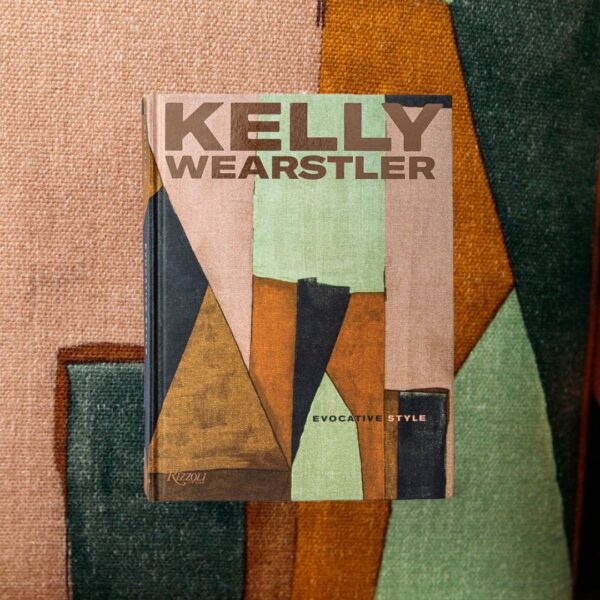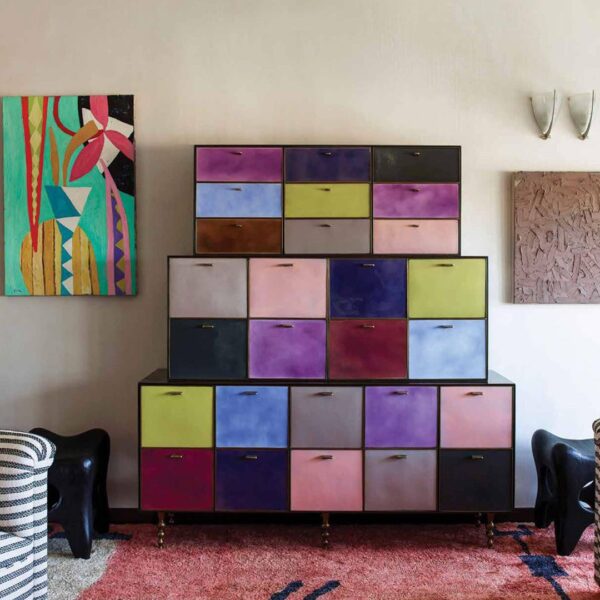 For her first book in ten years, Kelly Wearstler, one of the most irreverent and fascinating designers working today, continues to push boundaries with her inventive and opulent interiors, here inviting readers into her latest creations including her newly designed home.
Celebrated for luxurious interiors that capture the swankiness of old-world Hollywood with a modern pop sensibility, Wearstler is known for her decadent designs of residences and boutique hotels, such as the line of Viceroys and the tastemakers Maison 140 and Avalon. Her ornate interiors are distinctive for layers of bold textures, patterns, and rich colours juxtaposed with lustrous surfaces, adding up to a whimsical and elegant look that has been called "mod baroque."
Here Wearstler shares her creative world, profiling in detail her latest residential and commercial designs (several previously unpublished) and her sumptuous new San Francisco Proper Hotel, as well as her creative process. Full of ideas and with beautiful images of many never-before-photographed interiors, Kelly Wearstler: Evocative Style is an inspirational look at the designer's inventive work.
The Parisians: Tastemakers at Home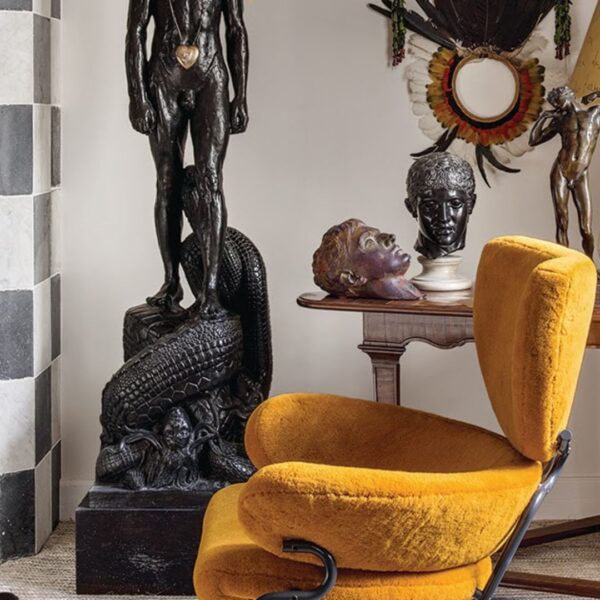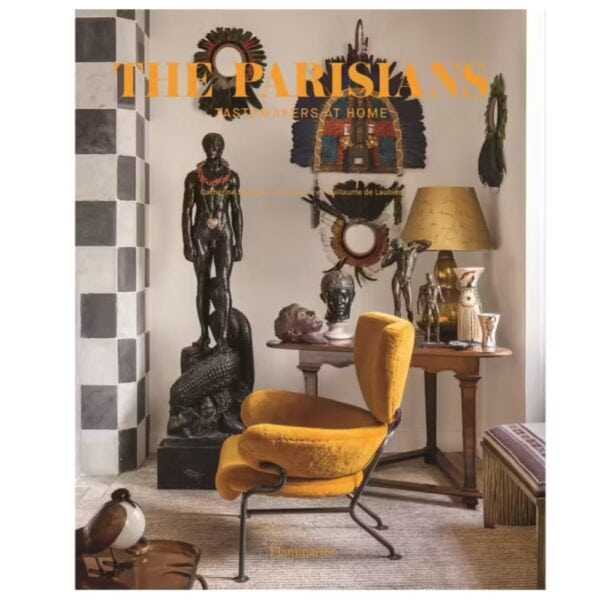 Twenty-five world class designers invite us inside their private French residences, providing intimate access to their creative universe and rich inspiration for home style.
Stepping inside the private residences of France's leading tastemakers provides unrivalled inspiration for interiors with a personal flair. From a modernist retreat to an urban-pop apartment, and from an eclectic cabinet of curiosities to an eighteenth-century Hotel Particulier, each ambiance demonstrates a perfect mastery of associations between colour, pattern, volume, material, and decorative genius.

Assouline St Topez Solieil by Simon Liberati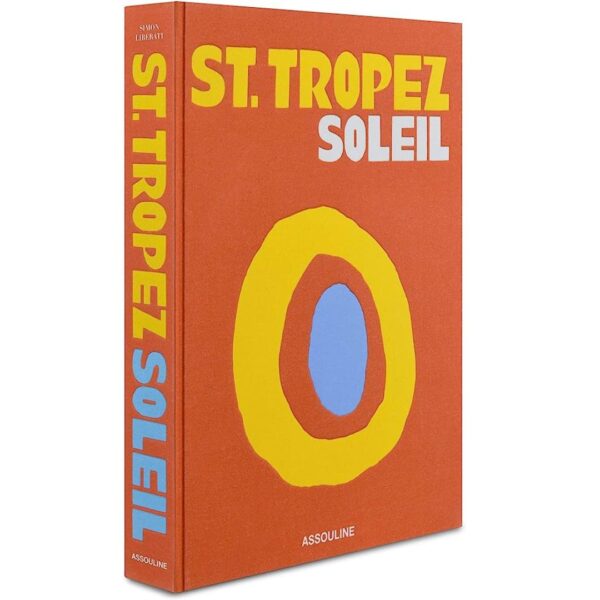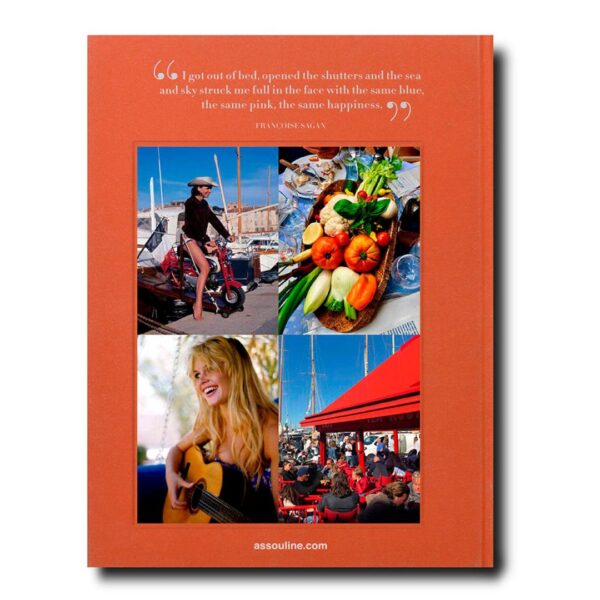 Is there a spot on the French Riviera more legendary than St Tropez? This seaside enclave is the subject of an impressive coffee table book, written by award-winning French journalist Simon Liberati and released by legacy publishing house Assouline. Spanning 300 pages, with more than 200 illustrations, St Tropez Soleil looks at the icons who have flocked to the area, from writers Francoise Sagan and Colette to artist Henri Matisse and pop culture luminaries including Brigitte Bardot, Naomi Campbell, and Bianca and Mick Jagger. Sun, salt, and surf abound in this gorgeous book, the perfect gift for water babies and Francophiles alike.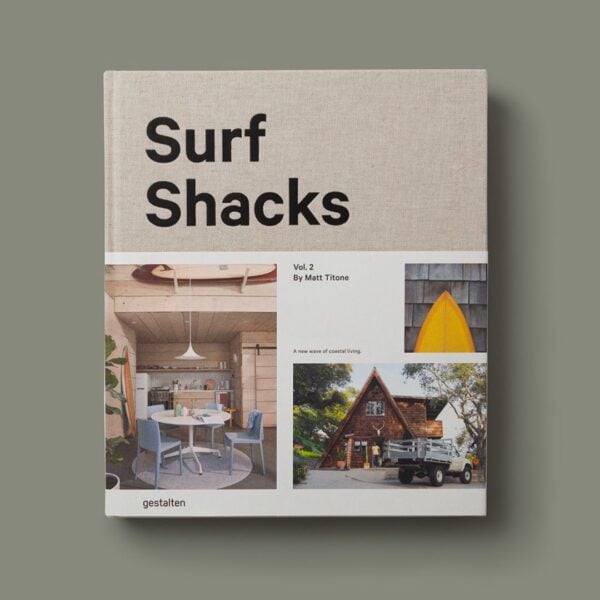 Celebrating coastal creative culture, Indoek presents a curated perspective and aesthetic to the surfing lifestyle. Born out of a passion for aquatic activities and a frustration with an industry that tends to misrepresent them, the author's goal is to elevate surf culture and champion the creative personalities who have shaped it over the years. What started as a blog (back when that was a thing), then evolved into a publisher of original content, dabbling in unique product collaborations, and the writer's next chapter is now a physical space that will serve primarily as an art gallery and creative hub in Ventura County, California.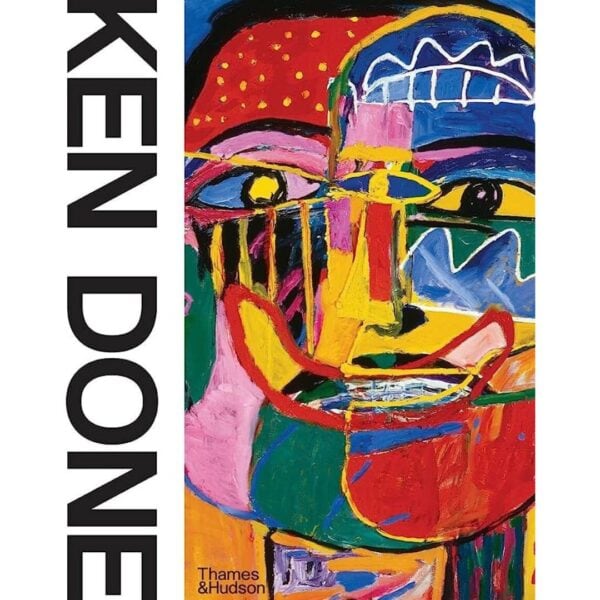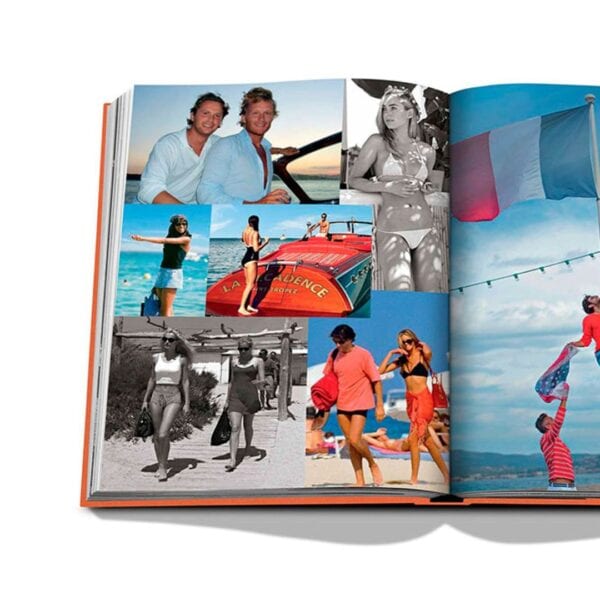 A comprehensive and extensively illustrated monograph on the art and design of Ken Done, celebrating the man, his life's work and his legacy.
A once ad man and artist, designer and entrepreneur, Ken Done has achieved what few others have. His signature style has graced ad campaigns and art cars, magazine covers and doona covers, public spaces and landmark cultural events, but it is his unabating passion for painting that sustains him. For more than forty years, Done has chronicled the Australian way, documenting how it feels to be Australian with an exuberance that is immediately recognisable.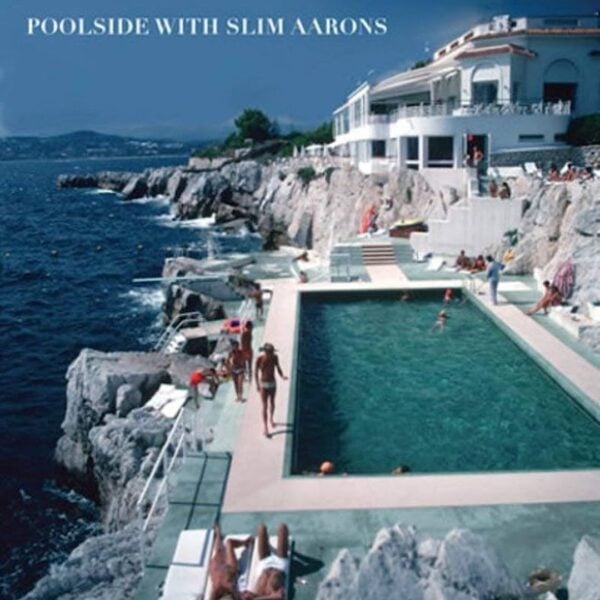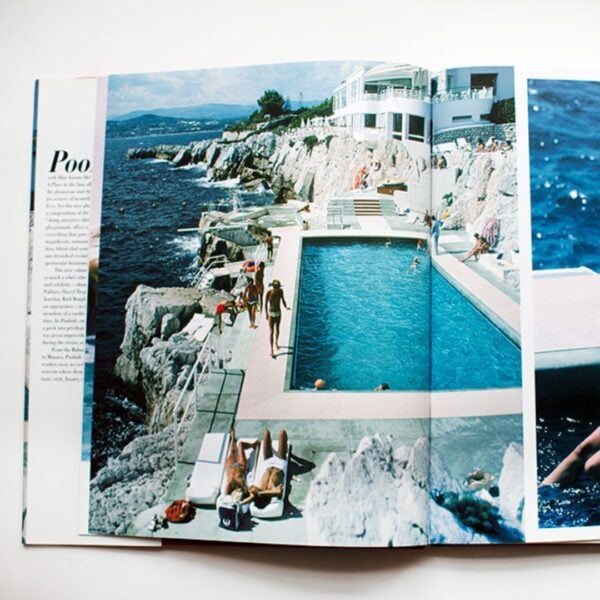 Like its predecessors, Once Upon a Time and A Place in the Sun, Poolside with Slim Aarons offers images of jet-setters and the wealthy, of beautiful, glittering people living the glamorous life. Yet this new collection of stunning photographs of the rich and well-connected "doing attractive things" in their favourite playgrounds has a new twist.
Holiday: The Best Travel Magazine That Ever Was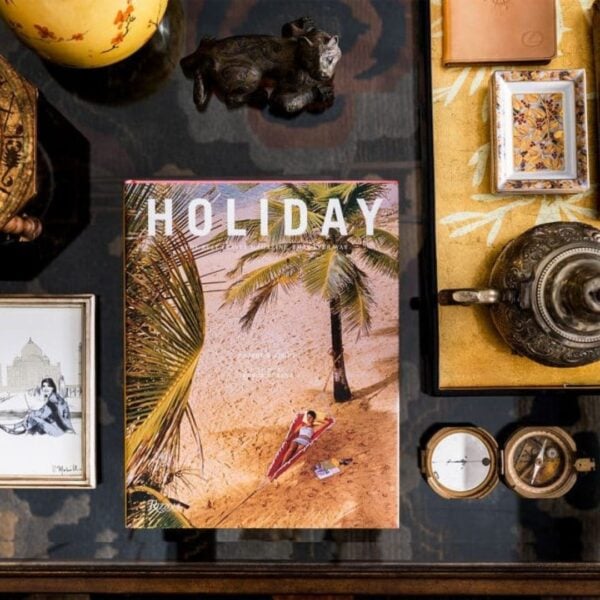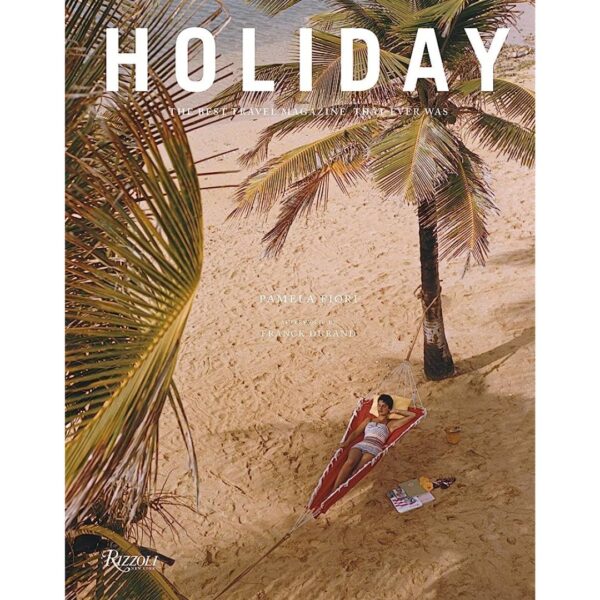 The first book on magazine sensation Holiday, which between 1946 and 1977 was one of the most exciting publications in the world. Renowned for its bold layouts, literary credibility, and ambitious choice of photographers and artists, Holiday portrayed the romance of travel like no other periodical.
At Holiday magazine's peak, urbane editor, Ted Patrick, and visionary art director, Frank Zachary, Pamela Fiori writes about the magazine's history, giving it context during the era of the jet age, world turbulence, and the rise of Madison Avenue advertising. Holiday was a vibrant original, inspiring travel magazines that followed and leaving glorious photography and art as well as thought-provoking journalism in its wake.
The pleasure of leisure – book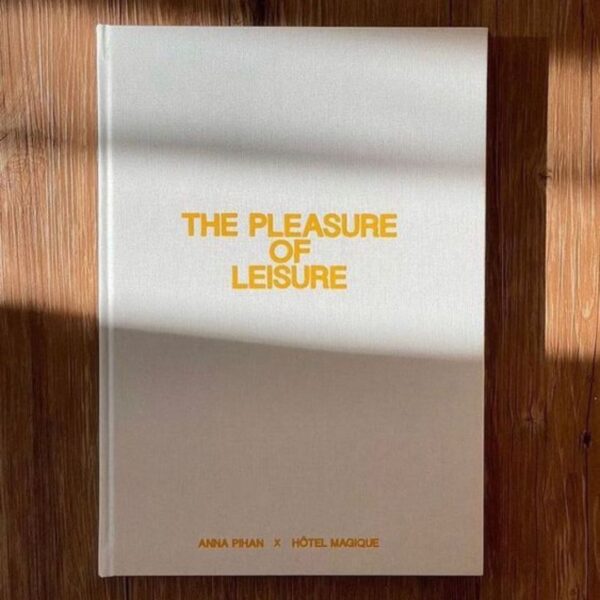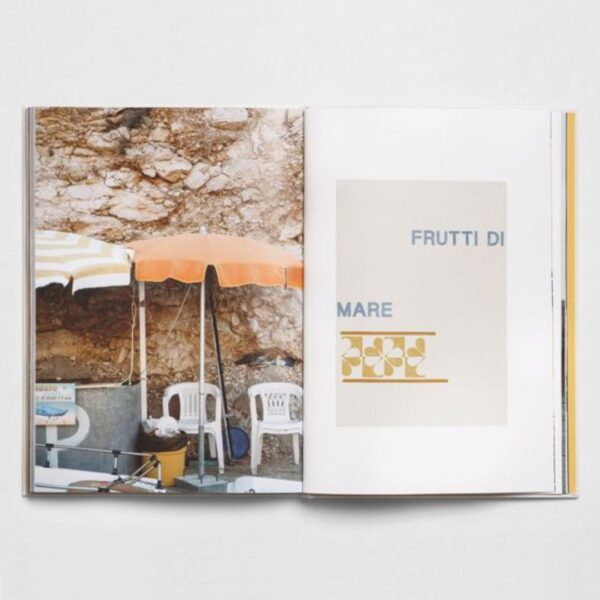 A Limited Edition
This book is a year-long collaboration between Bali-based artist Milou Neelen of Hotel Magique and Sydney-based photographer Anna Pihan. 'THE PLEASURE OF LEISURE' evokes limitless daydreaming, a blissful visual escape that feels like a holiday. Wherever you might be in the world; Samoa, Australia, and Italy are right at your fingertips, ready to be explored by your wandering eye. Drift off to faraway coastlines and leisurely moments in nature's magical colour palette.
Get new articles weekly, straight to your inbox.
Stay up to date on exciting projects from the BOWERBIRD family.