Special Announcement: BOWERBIRD x MIRVAC Collaboration
We are excited to collaborate with Mirvac to create a stylish interpretation of the Directors Apartment as the first stage of the luxury residential development in Willoughby nears completion. The transformation of the birthplace of Australian television into a community of 442 sophisticated residences set within beautifully landscaped parks and gardens is history-making in its own right.
BOWERBIRD Interiors has collaborated many times with Mirvac and this was an opportunity to honour the legacy of Channel 9 through a nostalgic, authentic yet contemporary lens. We'll be refreshing the look several times over the coming months, curating three different interior styles to appeal to a diverse mix of property buyers.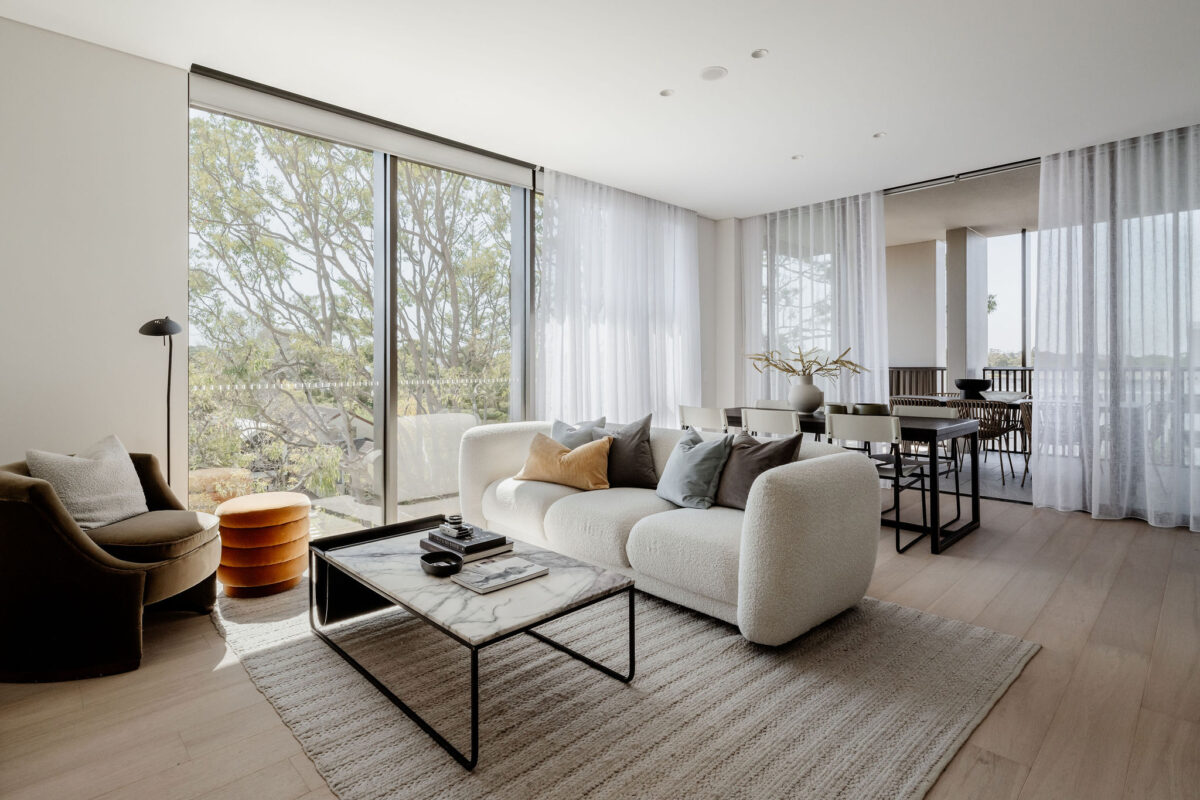 Driven by our purpose – creating spaces to experience and to love – we relied upon the location's history and luxury interior design to create a connection with young families, corporates, empty nesters, downsizers, and investors—the core buyer demographics. Drawing inspiration from the site's history, architecture, natural finishes and TV-related accessories, we blended moody colours with TV props and photography.
The broody sentiment of darker tones and a sense of elevation are drawn out by subtle introductions of colour, with a white sofa, ochre and grey cushions, and a khaki armchair. These elements create a serene ambience, enhanced by abundant natural light and a view of a leafy canopy.
BOWERBIRD is all about 'The Art of Connecting', we continue to innovate, crafting extraordinary places and enriching lives.
Our collaboration with NINE by Mirvac extends beyond styling; we've created an experience that inspires a lifestyle, and connects people to place. We're excited to work on initiatives such as this, including events that allow people to fully engage with the space. Our innovative collaboration disrupts the conventional way we experience a property to buy, because, well, we at BOWERBIRD create spaces to love.
NINE by Mirvac, view the project here.
Get new articles weekly, straight to your inbox.
Stay up to date on exciting projects from the BOWERBIRD family.