Why we love the lived-in luxury look
Fashion designer Coco Chanel famously quipped, "Luxury must be comfortable, otherwise it is not luxury." And while her quote is traditionally associated with fashion, it equally applies to interior design. Here's why more people than ever are embracing the ethos of 'lived-in luxury' when it comes to their living spaces.
What is lived-in luxury?
Most definitions of 'lived-in' refer to 'having a comfortable, natural, or homely appearance, as if subject to regular use or habitation'. While luxury is defined as 'a material object, service etc. conducive to sumptuous living, usually a delicacy, elegance, or refinement of living rather than a necessity'.
Combined together, the term has come to describe interior design aesthetics with high-end appearances that do not compromise on homely charm. Cultivated yet cosy, lived-in luxury is a look that embraces the best of both traditional and contemporary approaches to decor.
It is a house that strikes the delicate balance of being showroom-ready, while also embracing the realities of everyday life. And it is a trend that is particularly timely for those who dream of homes full of family and friends during the festive season, that somehow still speak to sophisticated style.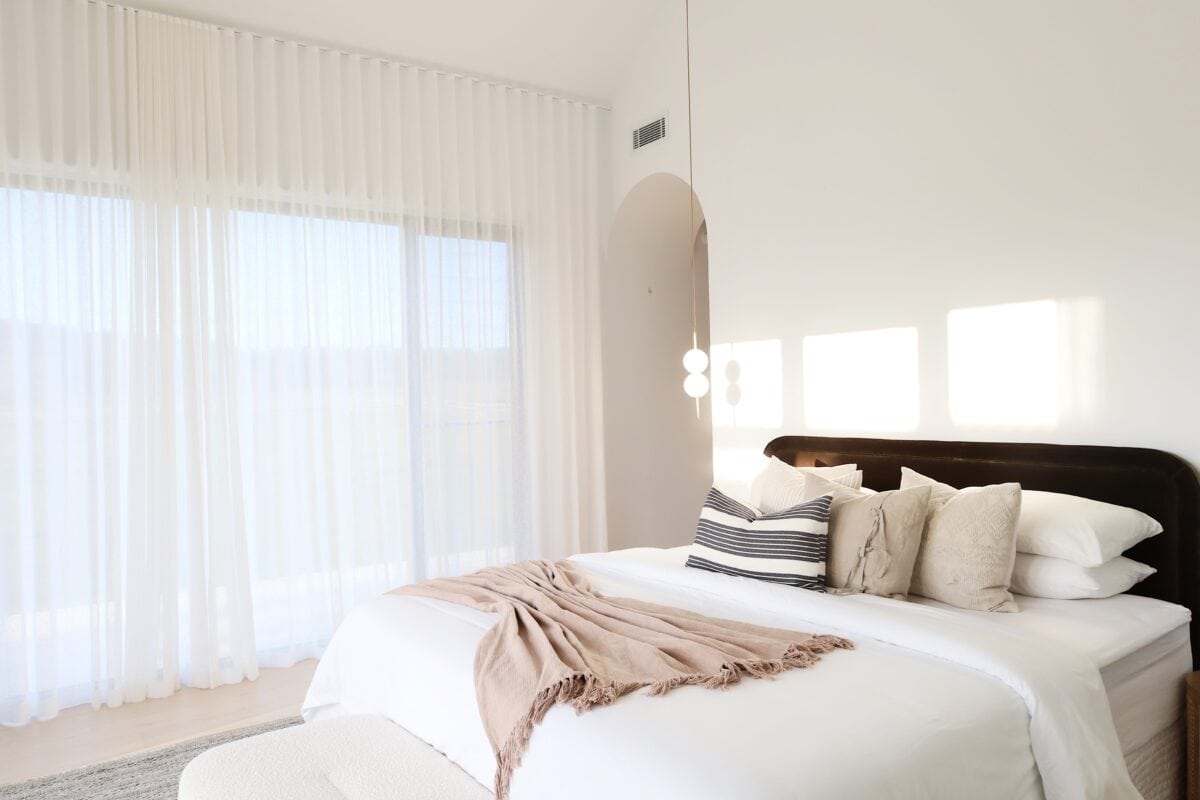 How to imbue your home with a little lived-in luxury
The trick to making the transformation from lived-in to luxury (or vice versa) and striking the sweet spot in the middle lies in recognising that this look is all about seamlessly fusing comfort and cool. For that reason, traditional markers of luxury – such as glamorous fabrics, gilded furnishings and glitzy finishes – need to be replaced by elevated versions of your everyday essentials that feature soft materials and textures.
Examples include organic bed sheets, thick fluffy towels, soft cushions, stacks of well-read coffee table books, side tables for drinks, ottomans to elevate your feet and a beautiful cashmere throw for your couch.
These all invoke a sense of cosy calm amid the chaos (one particularly likely to be appreciated during the silly season). In this sense, lived-in luxury becomes both an internal feeling, as well as the literal feeling of comfort to touch!
Perfecting the colour palette for a lived-in luxury look

Unlike stark black and white or bold splashes of primary colours, according to our designers, the best hues for a luxe yet lived-in look are neutral and earthy tones. Think nude, creams and caramel-coloured anchor pieces, accented by warm additions made of natural wood and other organic materials.  
The benefits of lived-in luxury

In addition to the value of creating a home that looks incredibly aesthetically appealing, lived-in luxury may also have the ability to improve our psychological wellbeing. This is because comfortable, cosy spaces can have a calming effect on the brain.
One of the best examples of the lived-in luxury trend is Hygge Design – with this type of Scandi-style environment linked to the promotion of a number of mental, physical and social benefits. 
So, if the thought of a laidback luxe approach to the appearance of your living spaces isn't enough to entice you, perhaps the promotion of an atmosphere of safety and comfort – where our minds and bodies can feel more relaxed – will do it! 
As part of our Interior Design service, our interior designers create customised furniture packages for your home. Find out how we can bring your dream interiors to life – and create a lived-in luxury look you'll love – by reaching out to our team at hello@bowerbirdinteriors.com.au
Get new articles weekly, straight to your inbox.
Stay up to date on exciting projects from the BOWERBIRD family.