How to choose neutral paint colours for your home
Struggling to find the best neutral hues for your interiors? Here are our top tips to help you find the right shade.
What does neutral mean?
It doesn't mean grey, white or brown. It actually means a light to medium colour that works nicely with other colours. Most neutrals have different coloured undertones like grey, blue, yellow, brown and green, so you have to take these into account when making your choices.

Choose either cool or warm
Neutrals can be cool with blue or green undertones, or warm with brown, red, orange or yellow undertones. So the first thing you need to decide is whether you want a cool or warm neutral. So how do you decide? Take a look around your room. If there are very few warm colours, i.e. you have lots of greys and blues you should go for a cool neutral, whereas if you have lots of red and woody tones, you'd go in the direction of a warm neutral.
Look at the swatch
To determine what the undertone of the colour is when choosing a shade you need to look at the darkest shade on the paint swatch first. This will tell you what undertones are going to show up, which will then help you make your decision depending on the dominant colours of your room. For example if the darkest shade on the swatch is showing green, then it's a warm neutral, whereas if the darkest shade is black, it has cool undertones.
Neutrals are classic
The best feature of neutral colours is that you'll never get tired of them. They are classic and go with anything. Neutrals not only provide versatility as your personal preferences change, but they also tend to be the colour that provides an excellent background to other colours within the room.
Neutral works for any style
They give a solid foundation no matter what your style and literally work with any style, whether your home is modern, traditional, eclectic or rustic country charm. They also allow architectural elements of your design to take centre stage like a fireplace, staircase and ceiling details.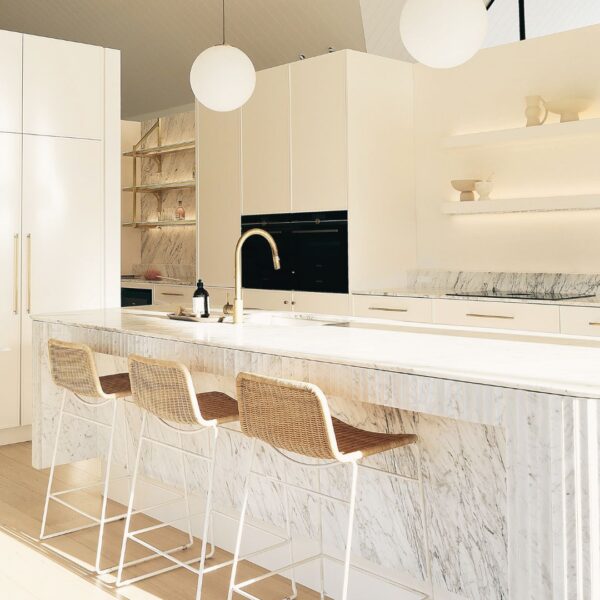 It will sell your home
Colour is a powerful tool for attracting buyers to a home so painting walls in fresh, natural-looking colours particularly shades of blue, pale grey and greige will not only make rooms look larger airy and clean, but are neutral enough to help future buyers envision themselves living in the space.
Want more styling advice?
Subscribe to the newsletter for weekly blogs straight to your inbox.