How to choose artwork for your bedroom
There are no strict rules when it comes to selecting artwork for your bedroom. There are many options that can instantly transform the aesthetics and atmosphere of this intimate space.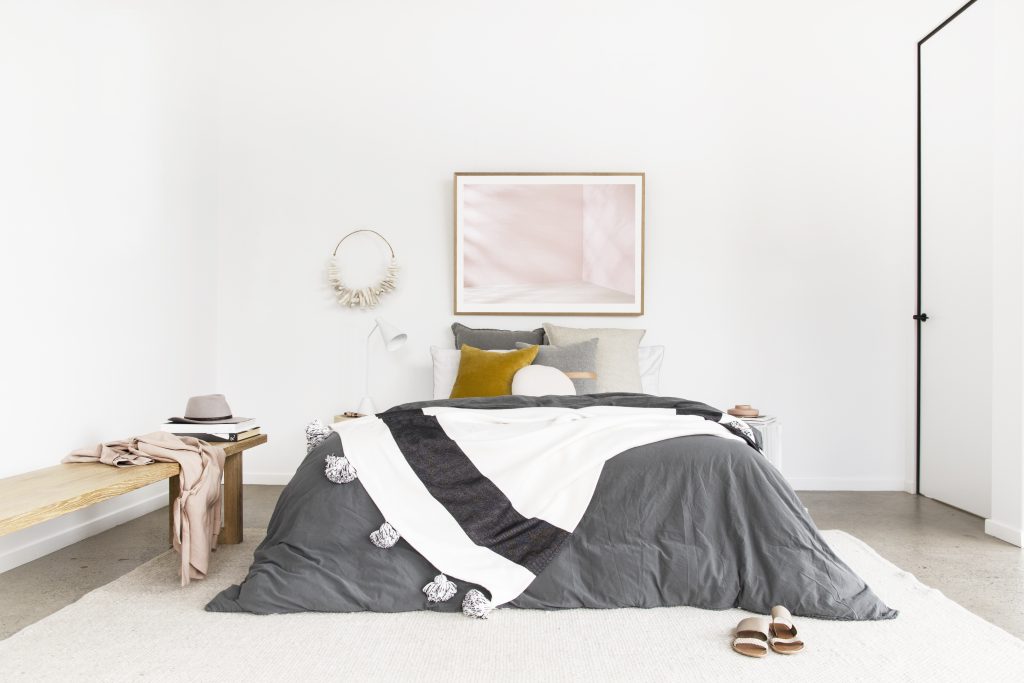 SET YOUR INTENTION
Your bedroom should be a relaxing and reflective private space where you can unwind. Choose artwork that conveys a sense of calm yet reflects your style and personality. Trends are constantly changing so pinpoint why you're drawn to a certain trend and use that to broaden your choices. Consider a beautifully painted landscape, fine art photography, vibrant modern art, or beautiful botanicals. There are many options available once you identify what speaks to you visually.
STYLE AND FEATURES
Artwork should complement, rather than compete with any decorative or ornate features. Consider the dimensions of the artwork in relation to the room's architectural features and size. Keep a balance between art and bare walls by embracing the idea of empty space.
If your property features a period fireplace, take the opportunity to style the perfect vignette with a piece that is proportionate to the mantle. If your bedroom has awkward or unusually sized windows, it might be best to display your artwork on an alternative wall.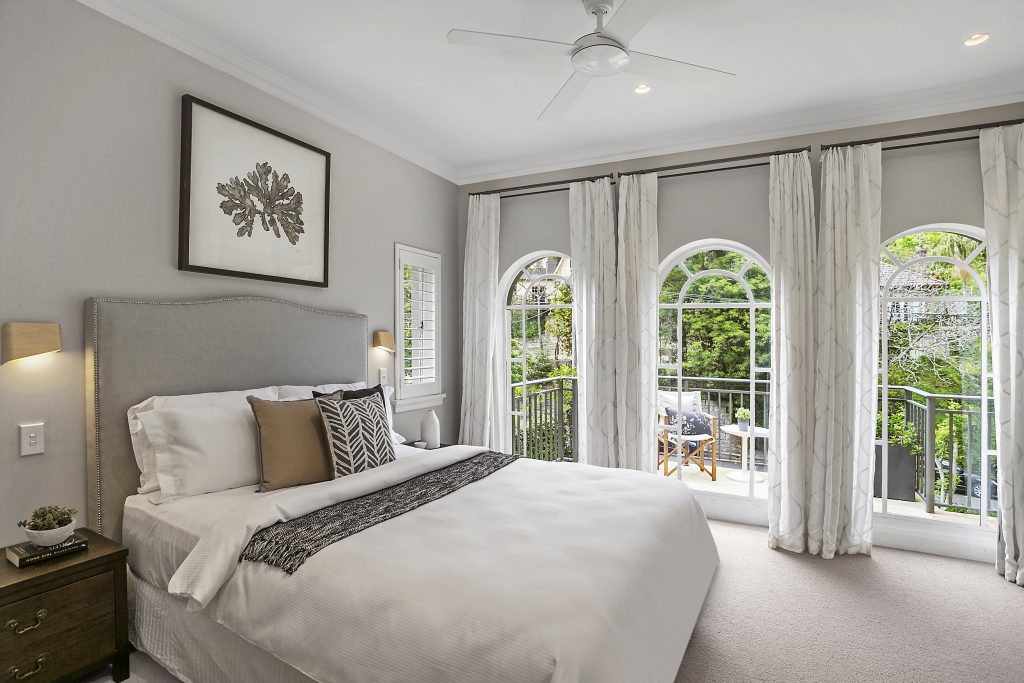 COLOUR CHOICE
Different colours can change the look and feel of a room and can have a deep effect on your mood. Take inspiration from the overall colour palette of the space. A contemporary bedroom with dark grey furnishings and neutral walls may benefit from a modern wall weaving which highlights the room's moody colour scheme of grey, black, and beige. Alternatively, consider a piece of art that uses complementary tones or is monochromatic. These represent the same colour in lighter tones or darker shades.
A contemporary bedroom featuring a simple bed frame and pared back furnishings may suit oversized and colourful artwork. While it takes confidence to commit, it can elevate the entire space. 
TEXTURE
If you're hesitant to include artwork with bold colours, then consider focusing on texture. Macrame and wall tapestries are not only on trend but add a rich tactile element to a personal space. The soft feathers of a handcrafted Juju Hat instantly adds softness and luxury. Equally a contemporary painting with thick brush strokes can convey depth and dimension.
ALTERNATIVE ARTWORK
Choosing art for your bedroom is a delicate balance, but it's best to avoid confrontational or dominant pieces. Whether you're drawn to vibrant paintings or moody landscape photography, there are many alternatives to add glamour and interest.
Hanging artwork could be a painting, photograph, typography, framed maps or quotes, which can be personal and affordable. There are different ways to add artistic expression to the bedroom, so consider sculptural pieces and ceramic too as not all art needs to be framed. Some of the most resonant pieces of art are personal trinkets collected during travels. You'll never grow tired of something special and sentimental.  The bedroom is also the perfect place for an artistic nude sketch. Alternatively, look upon a group of paintings as one large piece of art, and curate a gallery style wall.

BEYOND HANGING
If your interior style is more casual than traditional, then use a shelf to display artwork. Arrange different sizes of framed or unframed artwork, photographs or even postcards or posters for a less structured look. This gives you the flexibility to rotate them as you please –the perfect creative solution for the commitment-phobe!  Layer pieces by casually overlapping them and add some accessories, books and candles to complete the look.
Want more styling advice?
Subscribe to the newsletter for weekly blogs straight to your inbox.