Can you Add Texture to your Home if you're a Minimalist?
Texture typically refers to the tactile quality or the surface characteristics of materials and objects used in Interior Design. It's about how things feel when you touch them or how they appear to the eye in terms of their surface patterns and finishes. It is a powerful tool that can be used to complement minimalist interiors – which are often characterised by clean lines, a classic colour palette, and a focus on functionality.  However, if you're interested in incorporating a tapestry of texture into your home decor, but a little apprehensive about compromising on your signature sleek and sophisticated style, you need not be concerned! Because, although texture may traditionally be associated with bold aesthetics and visually stimulating spaces, it's actually easier than you might imagine to add texture to your home in a minimalist way. Here's how.
First, Foundations…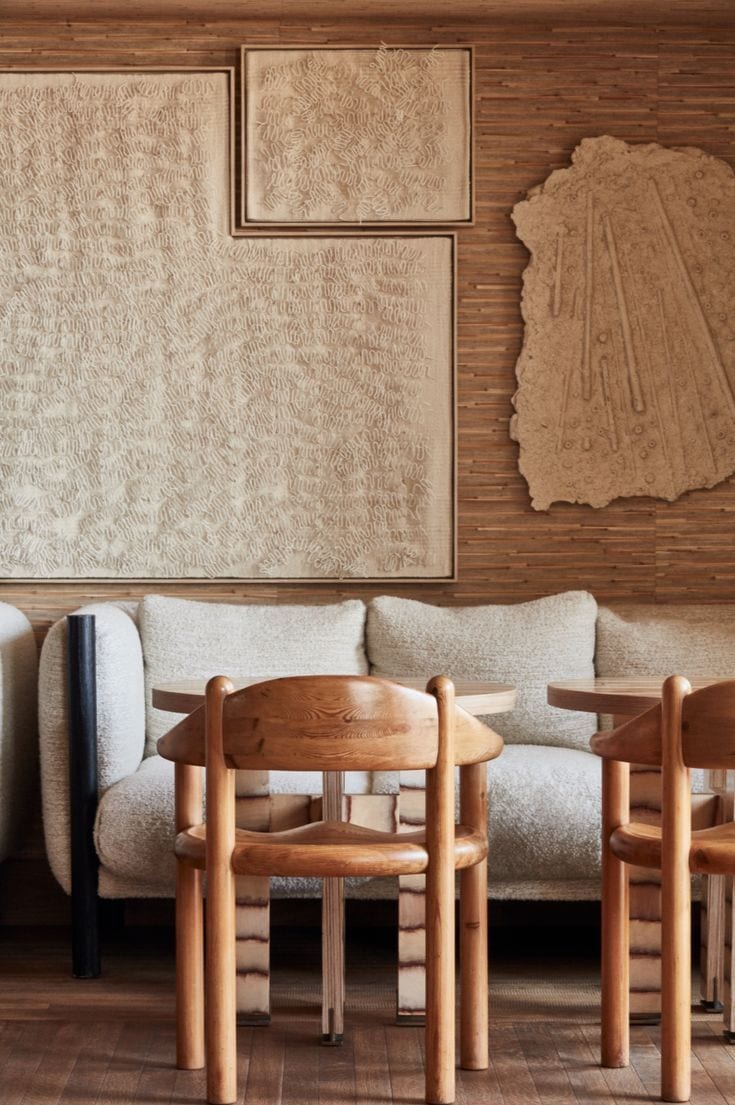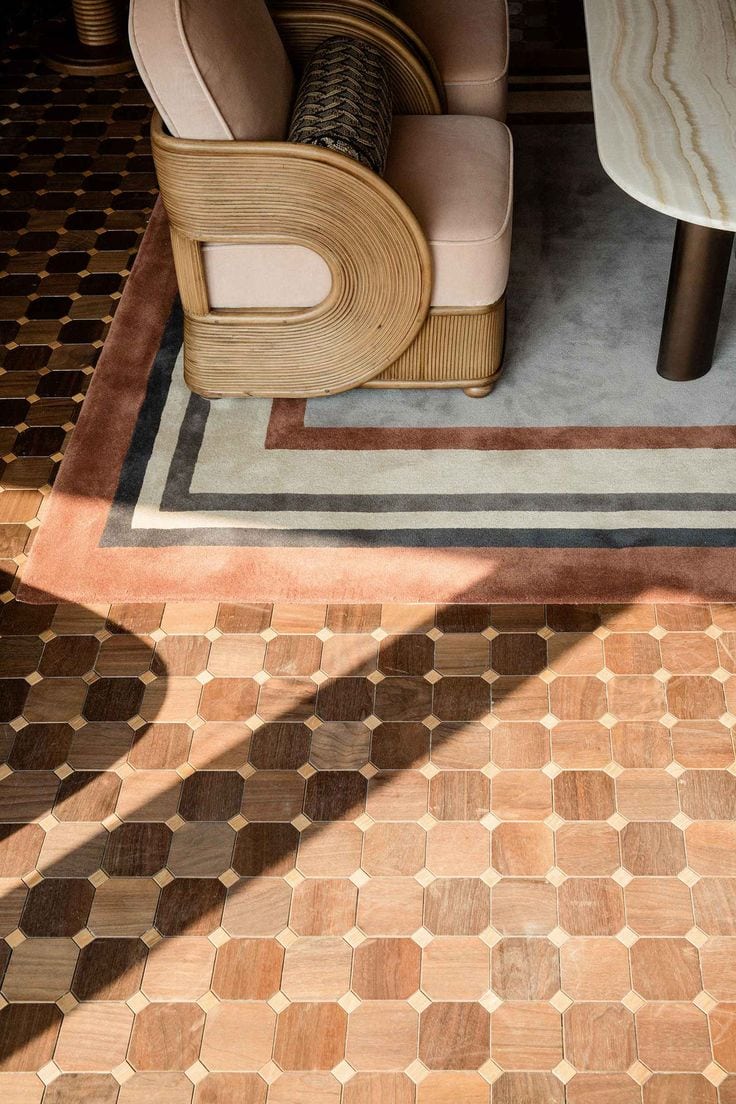 Architectural elements are an excellent starting point to create texture in a minimalist setting. Consider features like exposed brick walls, wooden ceiling beams, or concrete flooring. These textures can become integral parts of your interiors, adding character and depth to the space. Even wall coverings can play their part in adding a touch of texture to your home decor. Consider textured paint or even interesting painting techniques – such as sponging – to create unique textures that add depth and interest.
Textures in Textiles
Minimalism often features a subdued colour scheme, with white, grey, and creamy beiges all common choices. To introduce texture while maintaining this aesthetic, opt for neutral textiles with subtle textures. Think: a chunky knit throw, linen bed covers, striped cotton cushions, or geometric rugs for a touch of texture. Furniture with interesting details – such as carved bed heads – can also provide textural variety and tactile interest without overwhelming the space.
Materials Inspired by Mother Nature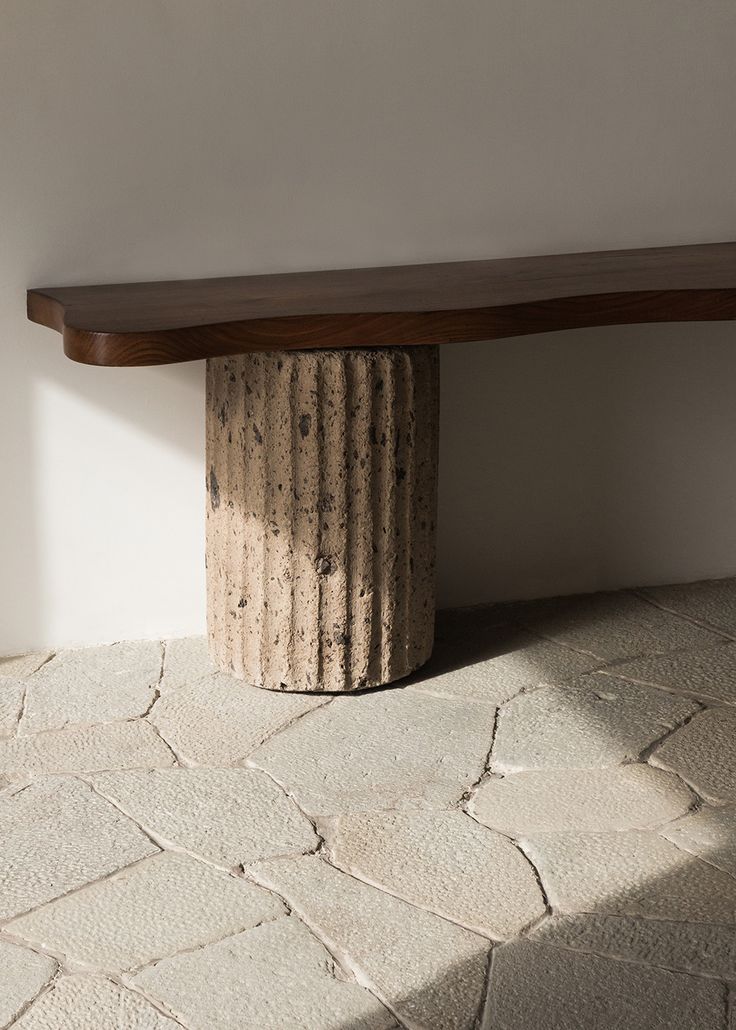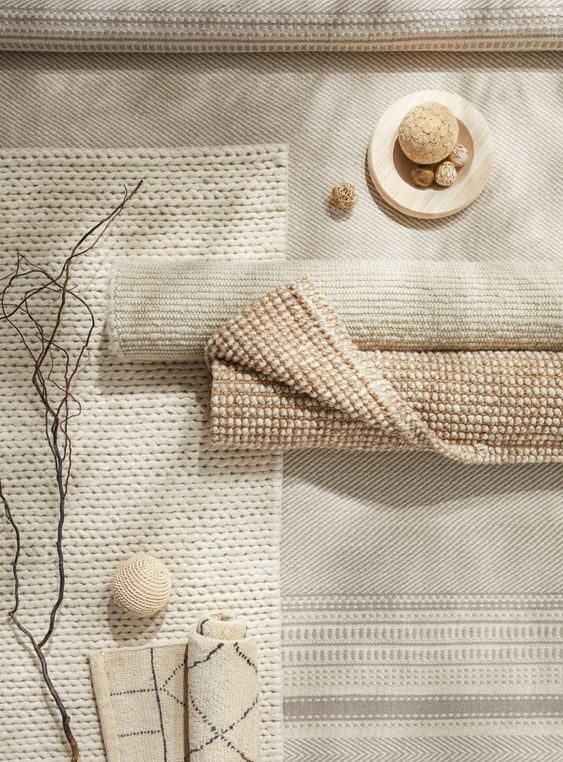 Minimalism and natural materials go hand in hand, with wood, stone, and metal all inherently possessing texture. Incorporate wooden furniture, marble countertops, or concrete flooring to introduce texture through these materials. The simplicity of natural elements adds warmth and depth to minimalist interiors. Plants are also a versatile way to add texture to any interior. Choose greens with various textures, such as succulents, snake plants, or ferns. Their natural textures can complement the clean lines of minimalist design.

Carefully Curated Decorative Objects
Finally, it's actually relatively easy to incorporate texture into your minimalist home decor through artistic elements. Choose paintings, sculptures, or decorative items made of metal, glass, ceramics, or textured canvas. Or decorate with textured accessories like vases, candles, lamps and coffee table books. These smaller items can be easily swapped out to change the texture and look of a room. And can serve as focal points to add a touch of personality to your minimalist home.
What are your favourite tips for incorporating a touch of texture into your home – in a totally untacky way?
Get new articles weekly, straight to your inbox.
Stay up to date on exciting projects from the BOWERBIRD family.