10 of our best interior styling tips
Where should you turn for the best interior styling tips?
Buy a truckload of design magazines, seek inspiration from dreamy Instagram feeds or hit up that one friend who always seems to have the latest decor? As with most things in life, it's always a good idea to ask the experts. And with a 95% rate of successful return on investment for Property Styling, we have a few interior styling tips to share…
1. Do more with less 
Clutter is the enemy of all good interior styling. While it's tempting to display every piece of decor that takes your fancy, interior stylists know how to edit. If in doubt, we follow the Coco Chanel rule: "Take one thing off". (We know she was talking about fashion, but the point still stands!). Clearing the clutter will help you feel calmer, and buying less "stuff" will certainly be easier on your wallet, too.
2. Never choose style over function
That low-lying divan sofa you love may look incredible, but if you won't be able to relax on it after a long day, leave it in the furniture store. At BOWERBIRD Interiors, although aesthetics are key, they never get in the way of a functional space. After all, feeling cosy in your own home is essential.
3. Seek inspiration
Even the most experienced interior stylists look outwards for inspiration before they start a project. Compile online mood boards or scrapbooks, follow your favourite styling companies on Instagram or Pinterest and look for ideas in unexpected places. For example, we might springboard a whole design scheme off a single artwork or the property location.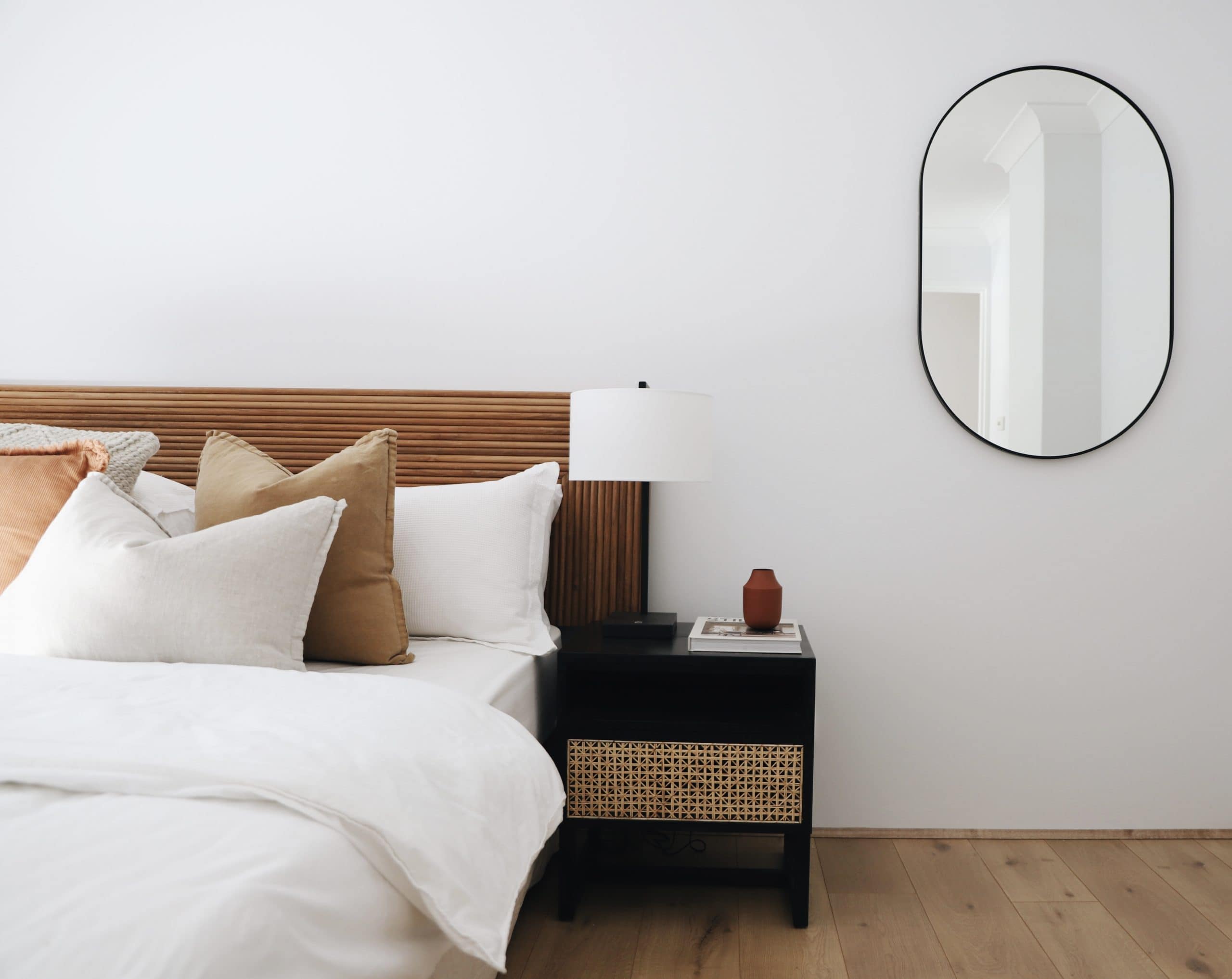 4. Look to the light
Interior stylists are like moths, always attracted to the light and looking for a good lamp. An abundance of light will help your home look bigger and will brighten the ambience. This is particularly important if you have a smaller property, but trust us when we say that a luminous, breezy scheme is timeless. Improve the light in your home with white paint, good-quality bulbs and sheer curtains. 
5. Stick to natural materials
Plastic surged into popularity in the Seventies and ever since, cheap and flimsy furniture has decorated landfill. Natural materials last longer, look better and have a more positive environmental footprint. Luckily, raw textures such as rattan and timber are stylish, and you don't have to spend a fortune to get some stunning pieces that will last you many years.
6. Mix and match
It's always a good idea to have a concept to be inspired by when choosing furniture, decor and paint colours. But don't be afraid to diverge from your theme, or even mix two different themes together. You'll often see us blend minimalism and coastal chic, for example. Start by choosing what you like and you'll be surprised how well different styles merge.
7. Know your colour theory
Choosing a colour for your home is much more than just selecting your favourite colour. After all, even if you are obsessed with canary yellow, you might not want to be surrounded by it at all times of the day. Colours affect your mood, so think about the kind of feeling you'd like to evoke in your new home and go from there. If you want to promote tranquility, opt for shades of blue or green. Conversely, choose warm reds or oranges for an energising effect.
8. Don't spend big on trends
We can all get swept up in a big craze as it takes over Instagram feeds, design magazines and department stores. However, these trends often burn too brightly and become dated just as quickly as they sparked. That doesn't mean you can't buy a trendy item that takes your fancy, but we recommend sticking to smaller pieces (such as cushions, throws and ornaments) which are easier and cheaper to swap out than big furniture.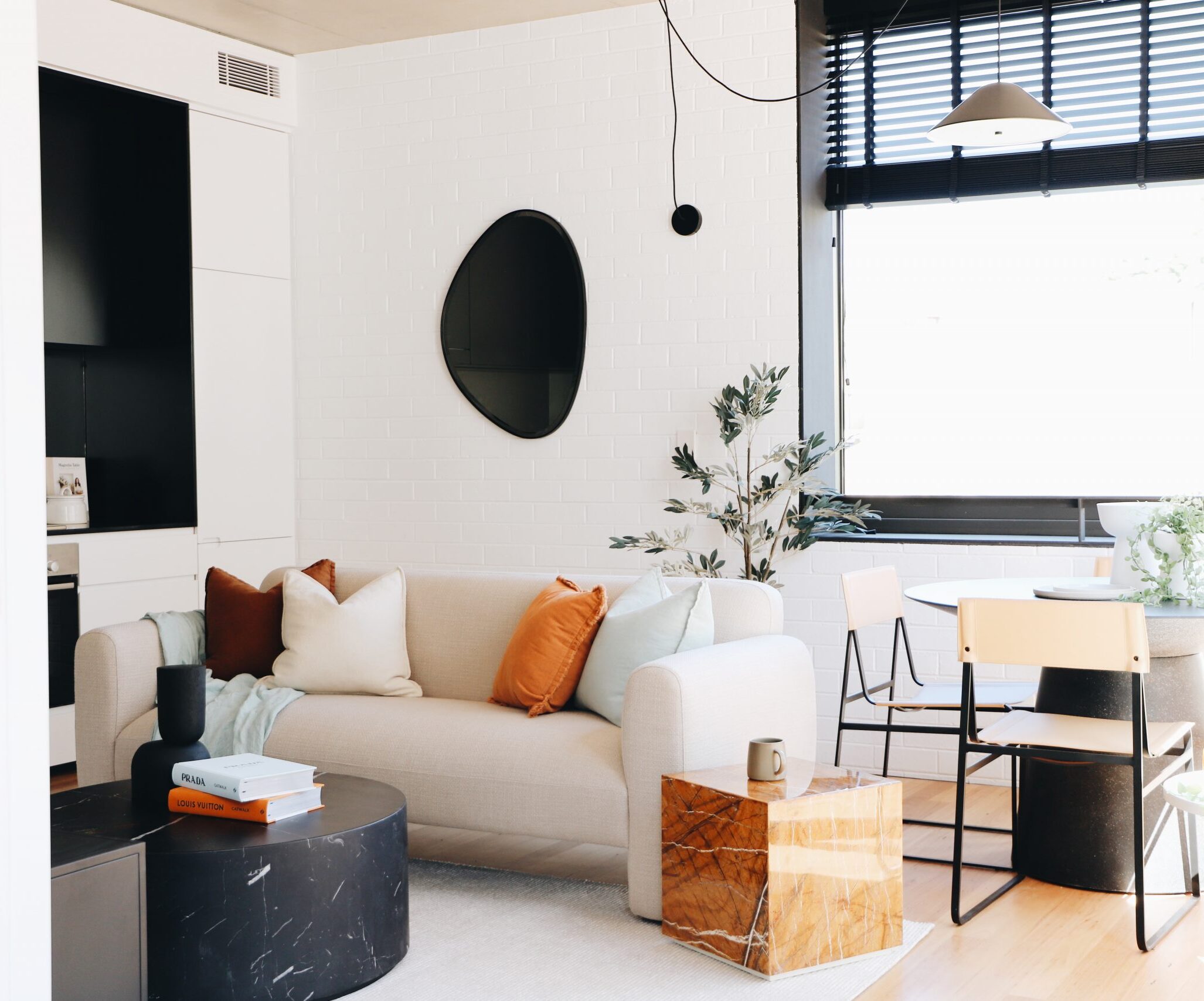 9. Go green
One thing that won't go out of style is sustainability. Interior stylists are prioritising the use of environmentally-friendly materials and energy-saving bulbs. Another way to help the planet is, of course, to grow plants. House plants help to elevate your interiors and oxygenate the air in the process.
10. Don't buy anything you don't love
We understand the impatience that comes with styling your home. You just want it to be perfect now! Our final piece of advice is – don't rush it. Sort out the big ticket items such as beds, sofas and tables, and collect the accessories as you go. If you're not totally mad about an item, it doesn't belong in your home.
Speak to our experienced team to find out more about our styling services, and how we can make your interiors shine. Drop us a note at hello@bowerbirdinteriors.com.au or call us on 02 9531 2233.
Get inspiration from us weekly, straight into your inbox.
Stay up to date on exciting projects from the BOWERBIRD family.