Four Kitchens that Elevate Your Home!
The kitchen, often dubbed the heart of the home, holds a unique power to transform not just your living space but your entire lifestyle. It's a place where culinary creativity intertwines with meaningful conversations. But with a sea of Pinterest ideas out there, finding the perfect kitchen inspiration can be overwhelming. Here we explore four kitchen styles that are sure to bring your cooking passion to life
A Mix of Textures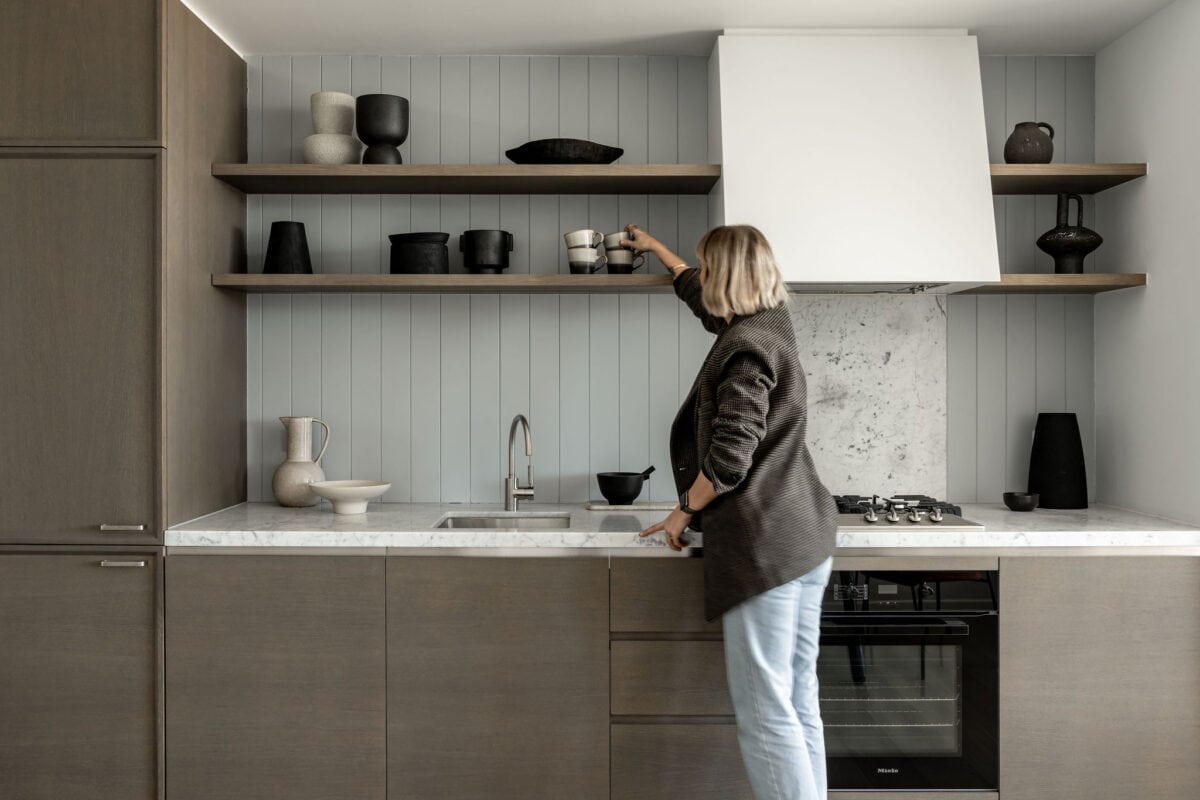 The main wall boasts a gentle, light duck egg blue panelling, while light ash timber cabinetry adds a subtle earthy touch. The bench and splashback feature textured marble, lending an air of sophistication to the space. Wooden shelves introduce warm tones, creating a harmonious blend of style elements that effortlessly radiate stylish modern vibes.
Warmth Meets Timelessness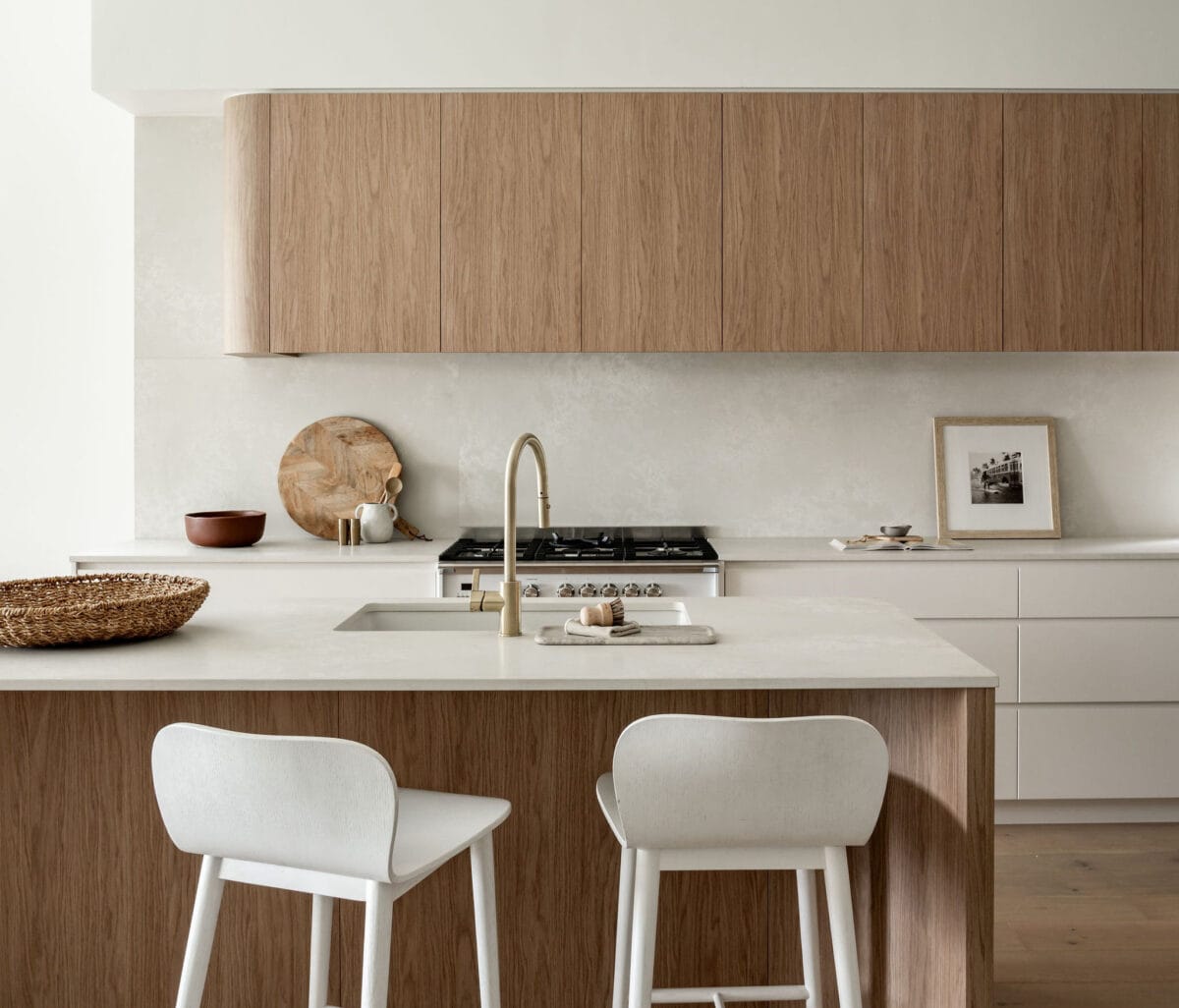 Classic off-white and natural timber finishes bring together the timeless appeal of warm earthy tones, creating a welcoming and timeless design. Complimented by touches of white and brass tapware provide a contemporary twist. This fusion results in a kitchen that exudes both nostalgia and modernity, making it a perfect addition to any home.
Moody Dark Drama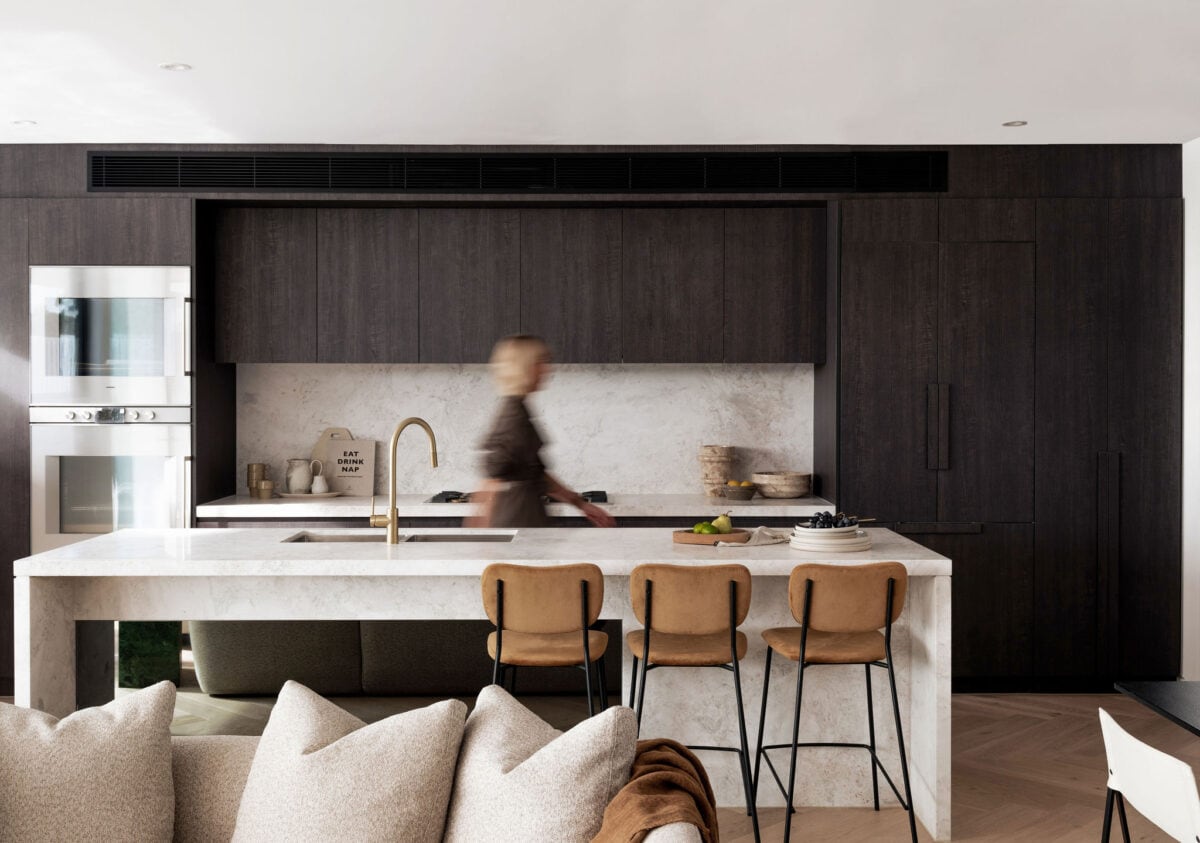 Experience opulence in every corner with this Moody kitchen. Its rich and refined dark colour palette creates a bold culinary haven. Dark chocolate cabinetry contrasts beautifully with the light marble kitchen benchtop and splashback, while stunning light timber floor and tan stools add warmth and depth to the space. This kitchen is the epitome of opulence and drama.
Coastal Sophistication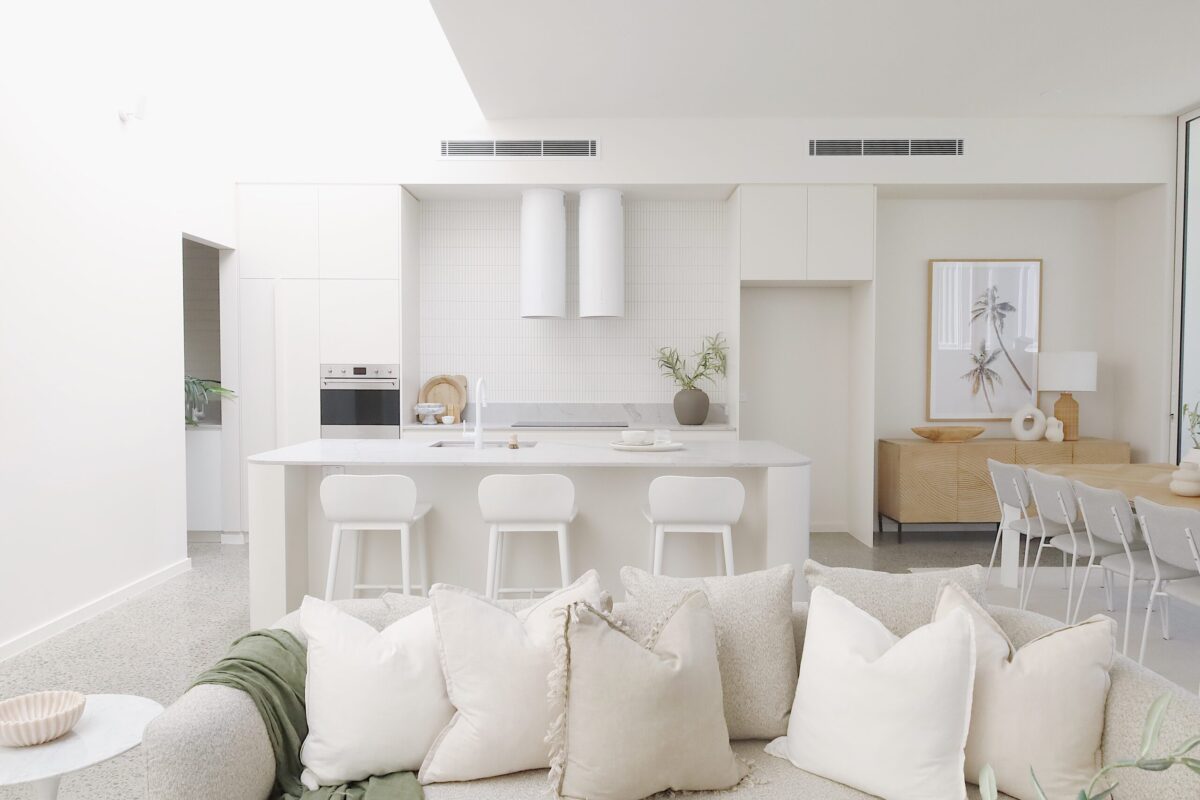 This space radiates modern coastal charm. Predominantly white, this kitchen is a sanctuary of simplicity and elevation. Light concrete floors set the stage, while white stools and accessories maintain a clean and airy aesthetic. Say goodbye to excessive greens and embrace the serene ambience of this sophisticated coastal kitchen.
Your kitchen is more than a place to cook; it's the heart of a home and an extension of your personality and style. These four kitchen designs are a great source of inspiration to help you transform your kitchen into a  masterpiece of design and functionality.
To find out how BOWERBIRD can help you style your kitchen, reach out to a member of our Interior Design team today. 
Get new articles weekly, straight to your inbox.
Stay up to date on exciting projects from the BOWERBIRD family.