Unlocking the Secret to Airbnb Success: Transform your investment property through styling.
Gone are the days when travellers would settle for plain Jane accommodation. Now, when people look for short-term accommodation, they are looking for an experience, elevated aesthetics, with warmth. People want to live like locals and have experiences that feel like their home away from home. Short-term rentals are in high demand, and if you are looking to list your investment property on AirBNB, Stayz, Riparide or other popular short-term rental platforms, our best advice is – focus on styling!
With so many listings to choose from, and competitive pricing in a challenged market, our clients often share their success stories with us. Recently a client shared the feedback that once their property was styled appropriately, it no longer formed part of the noise in a cluttered short-term rental market. In fact, "it dominated", and became a feature property that gained traction immediately. The other benefit when you invest in Property Styling, is that short-term platforms also support properties that are more premium and elevated. Your property will then have the potential to be featured, increasing the overall income potential. AirBNB for example, will recognise premium properties and accept them into an AirBNB Plus programme. Essentially, the criteria is based on well-designed spaces and exceptional Hosts. So could this be you? Could you start driving a real income from your investment property?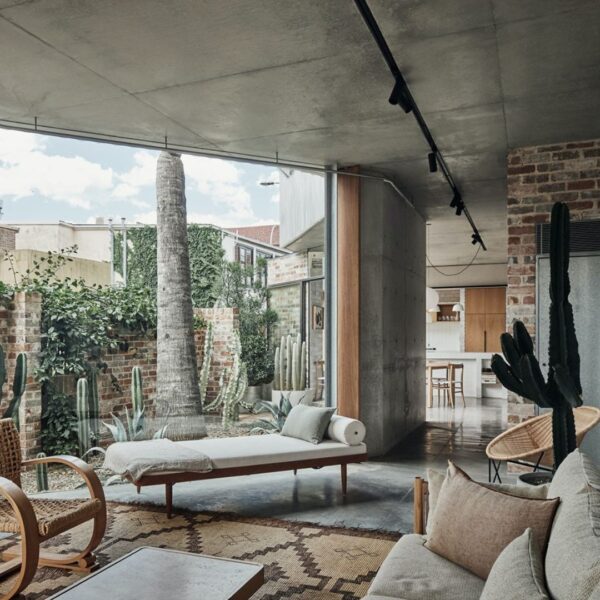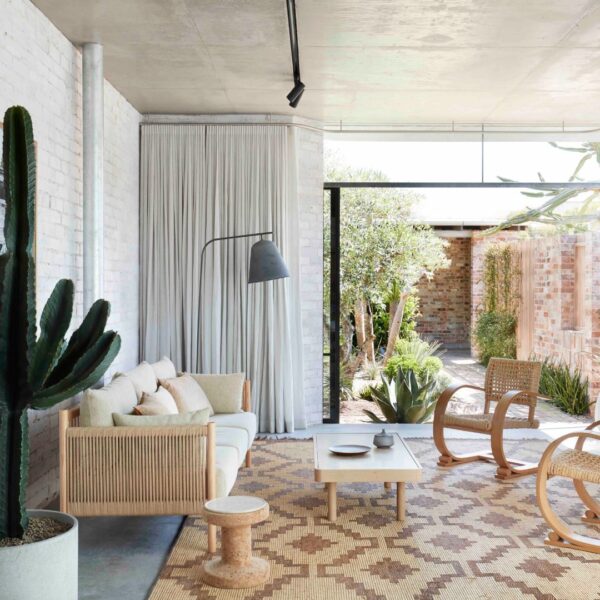 Property: Bismarck house Bondi
Here are some of our hot tips: 
Personal touches and unique character will make your guests feel at home and create a memorable experience that they won't forget. As the famous quote by Maya Angelou goes, "People will forget what you said, people will forget what you did, but people will never forget how you made them feel".

Here's the thing, It's not quite as simple as throwing a couple of pretty pillows on your couch and calling it a day. No, no, you've got to identify your target audience first. Who are you trying to impress? Families with little ones running around? Busy bees who barely have time to breathe, let alone relax? 

Once you've got that figured out, it's time to consider location, location, location. Are you in the middle of a thriving city? Or nestled in a suburb perfect for escaping the hustle and bustle? 

Once you know your audience and your location, it's time to create a space that speaks to those who'll be enjoying it. For families with kids and pets, focus on an outdoor space. A lush garden and comfy outdoor seating area will make your guests feel right at home. And let's be real, who doesn't love an inviting outdoor space to kick back and relax in? 

Now, for all the business folks out there, a reliable workspace is a must. No one wants to be trapped in a noisy coffee shop when they have work to do. Not to mention, spotty internet connections are a thing of nightmares. So, make sure you have a space that is quiet and secluded, but still has speedy and reliable Wi-Fi. Prioritise that workspace and make sure it's got plenty of natural light to keep those creative juices flowing.

If you want to stand out amongst the sea of bland and generic accommodations, you must tell a compelling story with your space. What kind of vibe suits your fancy? Minimalist? Maximalist? Modern? Industrial? Pick one and infuse throughout your entire property for a consistent feel. Guests don't want to feel like they're staying in a hotel room that's been designed for everybody and nobody in particular.

Plants are a killer way to spruce up your interior styling game and achieve that "Pinterest-worthy aesthetic" we're all after. But before you start channelling your inner botanist and filling every nook and cranny with greenery, pause and do your research. You don't want to accidentally turn your space into a botanical garden of death! Not only can some plants cause allergies or skin irritations, but some are also highly toxic to pets and humans. So, do your due diligence and pick the right plants to add warmth and personality to your space without any unwelcome surprises.

Durability is a must. Sure, that beige boucle lounge might look killer for a minute, but imagine the horror of guests spilling red wine all over it. Yikes. Plus, with the constant traffic in and out of short-term rentals, you want to make sure your furniture can withstand the wear and tear. No one wants to replace a busted sofa every few months. So, our advice? Choose pieces that can take a beating. Not only will your rental look fresh for years to come, but you'll save money in the long run.

You know what they say, a little personality goes a long way, and that's certainly true when it comes to making your accommodation pop! Get creative and let your personality shine by adding some unique accents that will have your guests asking "where did you find that?". Whether it's a piece of furniture with prints or a neon sign that says, "Tacos never disappoint"? embrace the quirks that make you, well, you. Just be careful not to go overboard with too many patterns or graphics, or you might end up feeling like you're in a kaleidoscope.
Now, please don't feel overwhelmed with all of this advice, finding the right style isn't rocket science or a big investment. You can scour the internet for inspiration on websites like Pinterest and Instagram. Pinterest is a goldmine of ideas where you can save them on boards and have them all organised. Instagram is also brimming with profiles publishing content on interior design and latest design trends. You can save posts and arrange them into separate folders so you don't lose your mind over this massive selection of design choices. After picking out your favourite design ideas, create a mood board to visualise and bring your potential design to life.
In conclusion, if you are looking to elevate your short-term rental game, bespoke Airbnb styling should be on top of your list. Not only does it allow you to create a unique and personalised experience for your guests, but it also helps you stand out in a sea of other options. With the right guidance and styling advice, you can turn your rental into a space that is both stylish and functional, leaving a lasting impression on your guests. And that's where Bowerbird comes in. Our team of Interior Designers and Interior Designers can help you take the stress out of the design and styling process, ensuring that your accommodation is not only aesthetically pleasing but also practical and comfortable. So why not give it a try? With a little bit of creativity and a chat with us (if you need our help), you'll be on your way to Airbnb success in no time. And who knows, your property might become a destination! Happy Styling!
Get new articles weekly, straight to your inbox.
Stay up to date on exciting projects from the BOWERBIRD family.