Quick, it's not too late to style your way to romance!
Making your home more romantic is an exciting and easy process (it's not too late to sort it out today), with just a few small and cost-effective styling items. Whether you're single and looking to create a cosy space for yourself, or you're in a relationship and looking to create a space that's both beautiful and intimate, there are a few essentials that you can get today to help you achieve your goal.
Candles:
Yes, it's obvious, but yes it 100% does the trick. Candles are a classic and timeless way to make any space more romantic. Whether you opt for traditional wax candles or the more modern flameless options (we recommend wax), the soft glow of candlelight can help to create a warm, soft atmosphere. You can place candles on your bedside table, in the living room, or even in the bathroom for a relaxing soak in the tub. When choosing candles, opt for warm scents like vanilla, lavender, or sandalwood, which are known to be relaxing and stress-reducing.
Textiles:
Another great and simple way to make your home more romantic. Consider adding plush throws and soft feather-filled cushions to your bed or sofa. These not only create a more inviting space, but they will also create the comfort you need for hour-long snuggle up's. Choose textures that are luxurious to the touch, such as velvet or cashmere, and for a more relaxing feeling add warm and muted colours such as blush or soft pink.
Flowers (and plants):
Flowers are a simple yet effective way to add a touch of romance to any room. Opting for a fresh, fragrant bloom can instantly heighten your senses and add a beautiful aesthetic to a room. Choose flowers that have a sweet fragrance, such as roses or peonies, and place them in a pared-back statement vase on a dining table or console. Add greenery for a touch of romance that will last all year round – a romantic feel shouldn't only be restricted to flowers.
These 3 straightforward styling items that you can get today, are sure to make your home a little more romantic. So go ahead, add a touch of romance to your space, and enjoy the benefits of a more beautiful and relaxed home.
Need to sell your house? Did you know property styling helps potential buyers fall in love with your property, and envision themselves living there – resulting in a faster sale, for more. Speak to us about styling your property.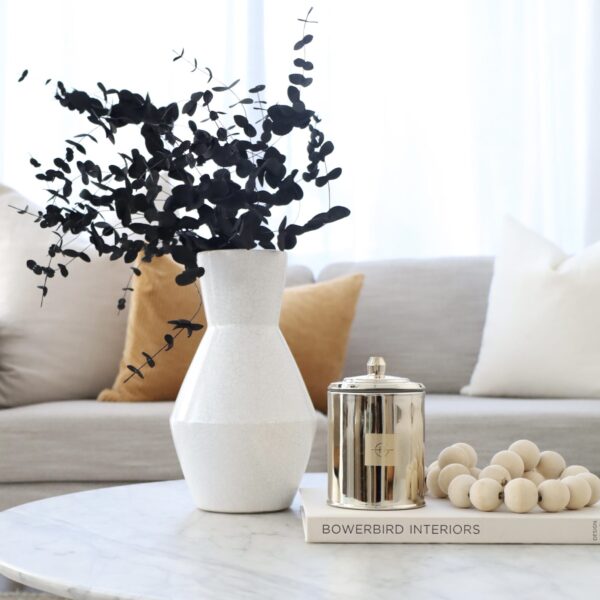 Get new articles weekly, straight to your inbox.
Stay up to date on exciting projects from the BOWERBIRD family.