Master Bedroom Ideas to Impress Potential Buyers
Do you need a little support to transform your sleeping spot into a space to escape the stresses of the day? Or are you simply interested in upgrading in order to impress potential buyers? Either way, with the average person spending about 26 years – or 9490 days! – in bed, these four master bedroom ideas can elevate your space from basic to beautiful and create a place of sanctuary, security and peaceful shut-eye.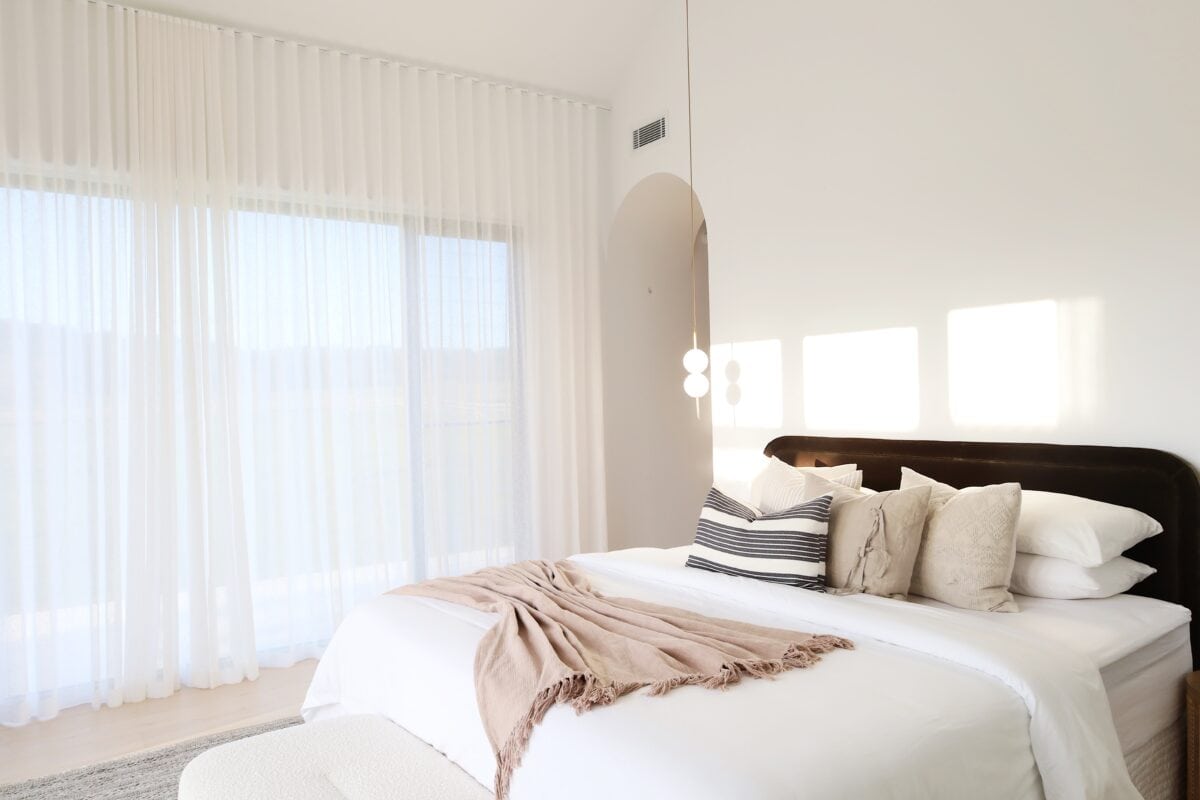 Cull The Clutter
As well as creating safety hazards (ask anyone who has tripped over a stray shoe while getting up for a drink of water in the middle of the night!), a messy bedroom can be stressful, seem smaller and look less inviting. 
The simplest way to streamline your sleeping space is to go on a decluttering drive, and invest in stylish bedroom storage solutions. Maximise the areas under or at the end of your bed, try floating shelves or opt for an organised walk-in wardrobe. Multi-functional furnishings, such as a desk that doubles as a nightlight stand and spot to stash your evening skincare routine are also excellent additions. If space is seriously limited, a few tricks can also help you create the illusion of a bigger one, like mirrors, lights and a little strategic styling.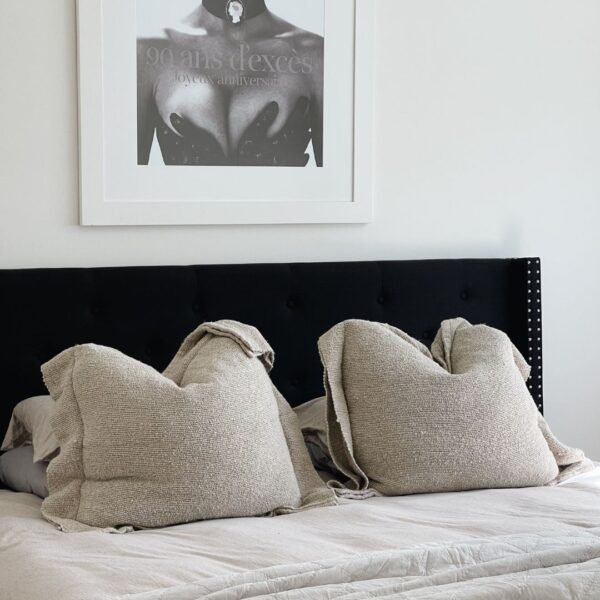 Your True Colours 
Being clever with colour can also help elevate your master bedroom by conveying the appearance of a spacious and sophisticated sleeping space. 
Our suggestion is to start with a palette of muted shades  – like whites, nudes and creams – on the walls and for the furnishings, before using accessories to accentuate your favourite interior design styles.
Try a touch of navy in the form of a luxe bed throw to instantly add an elegant edge. Inject a pop of colour through vibrant artwork to cater to creative, experimental types. Or scatter sandy-hued accessories such as woven baskets to incorporate an easy coastal aesthetic.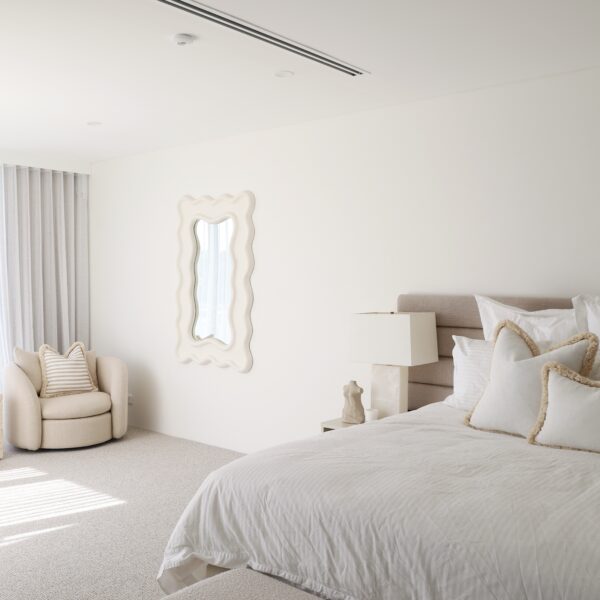 Create a Comfort Zone
The perfect bedroom is both pretty and practical – a place that is easy on the eyes and encourages a good night's rest when you close them. One of the ways to achieve this is by using interior design strategies that create a sense of comfort. For example, when preparing homes for sale, BOWERBIRD Interiors' Property Styling team focus on using texture – like crisp cotton sheets, luxury linens, woollen rugs, velvet cushions or woollen throws – to convince interested purchasers that they are looking at their dream home. 
Lighting is also crucial to creating a cozy sleep space that invites you in. Experiment with a statement pendant lamp, chandelier and wall lights. Or try an on-trend table lamp by your bedside.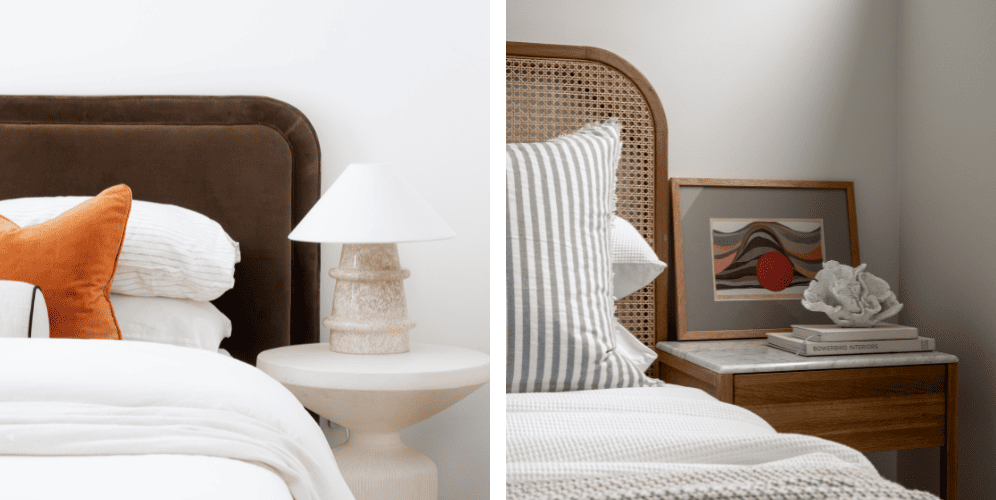 Bonus tip to get a (bed)head of the pack 
Finally, while a tight budget may mean that the base of your bed is little, well, basic, investing in a bespoke bedhead – such as a plush velvet or organic wooden one – can help you create the bedroom of your dreams.
Need more master bedroom ideas? BOWERBIRD Interiors style over 1,000 properties each year, creating spaces that help potential buyers imagine what their dream home would feel and look like. Fill out the contact form to find out more about our Property Styling service and how it can boost buyer interest in your home.
Get new articles weekly, straight to your inbox.
Stay up to date on exciting projects from the BOWERBIRD family.