Everyone Deserves to Love the Space they're in.
Welcome to our world at Bowerbird. We have so many projects we've worked on recently to share with you, and boy, was it hard to pick just five, we think you're going to love them. From farm houses, to waterfront dreamscapes, to luxury apartments, to entire apartment buildings, we are doing it all at the moment, and in all honesty, this is why we do what we do… our Interior Design experience means we can really adapt to any project, and more importantly to any person, and or family. 
I think what drives our point of difference as a brand is our genuine interest in connecting with people. At the end of the day, we're a husband and wife, running a business, with over 60 team members. Long gone are the days where I was juggling the balance of packing beautiful homes whilst screaming at Bowie to get off the forklift. We have built a team that stands with us each and every day, working with us on our key objective, to impact people's lives in real ways. Because, well, we believe, everybody deserves to love the space they're in.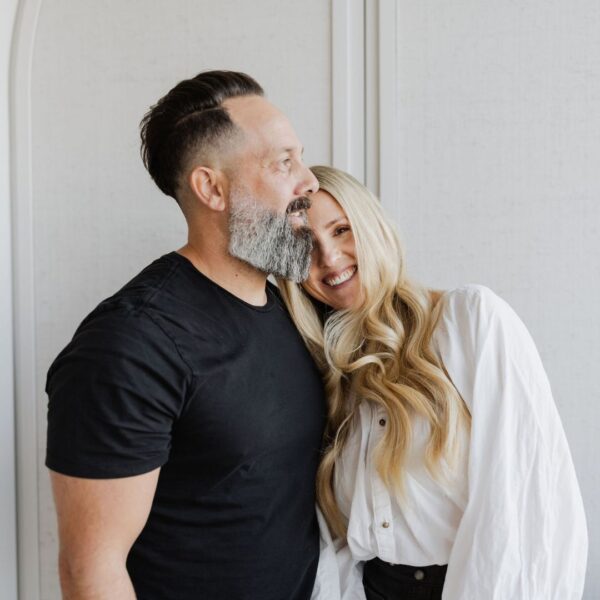 As we stand here in our new office (which we'll share more about soon!), we look at our team, working hard around us, and I pinch myself…. Because there is a real art in connecting, it's at the heart of everything we see and do. 
And, let me be clear…The art of connecting goes beyond mere interactions; it is the ability to forge meaningful bonds with others. It requires active listening, empathy, and a genuine interest in understanding the person in front of you. True connection transcends surface-level conversations, diving deep into the essence of who we are. It is a dance of vulnerability, trust, and mutual respect, creating a tapestry of shared experiences and genuine human connection. Our entire team is wired similarly to us, to ensure that our client's experience is in line with our ethos. 
Beyond all the above waffle, there is no denying, amidst our remarkable growth, our commitment has remained the same, not just to create visually striking spaces, but to infuse them with a FEELING. 
With no further ado, let me share with you some spaces we've designed and styled recently that have paid homage to our mission…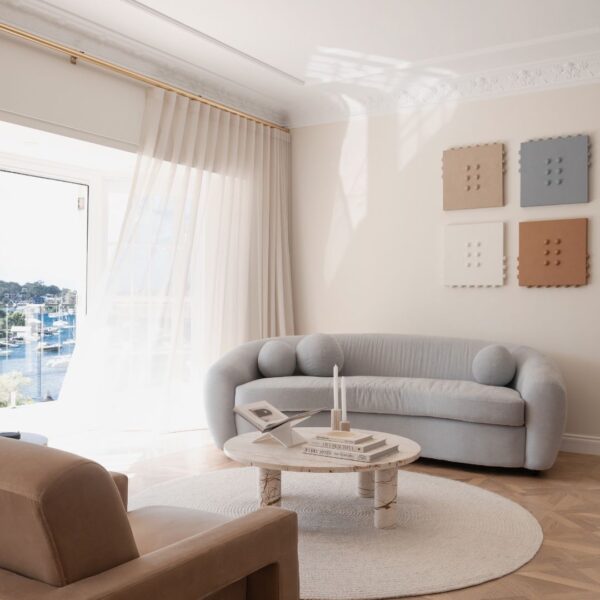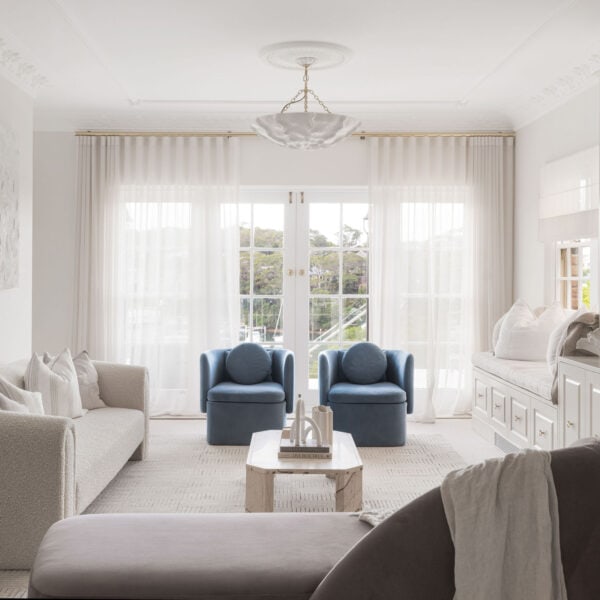 Casual Luxury in Sydney's South
This stunning waterfront property in Sydney's South is where beauty meets functionality and luxury. The interior styling of this house is a true reflection of the family's lifestyle and vision. The neutral colour palette, perfectly paired with muted hues, creates a cosy yet refined atmosphere. The hero marble pieces carefully selected by our interior designers add a touch of grandeur and hints of gold inject opulence. This space is a true masterpiece, personalised to suit the family's needs and vision, a true sanctuary that oozes warmth and casual luxury.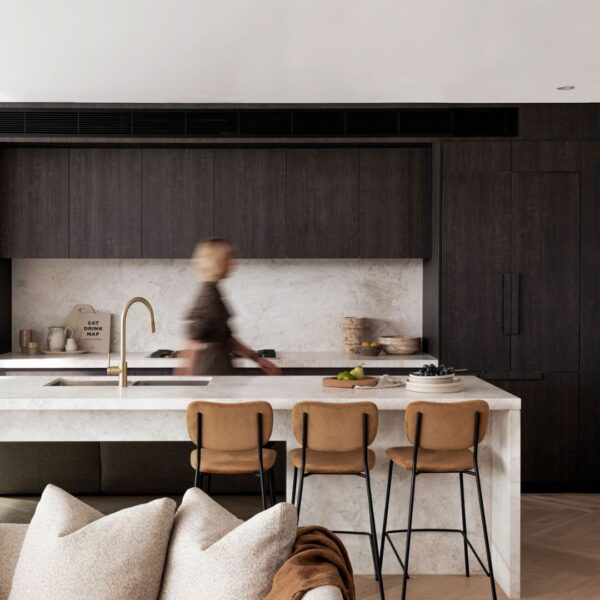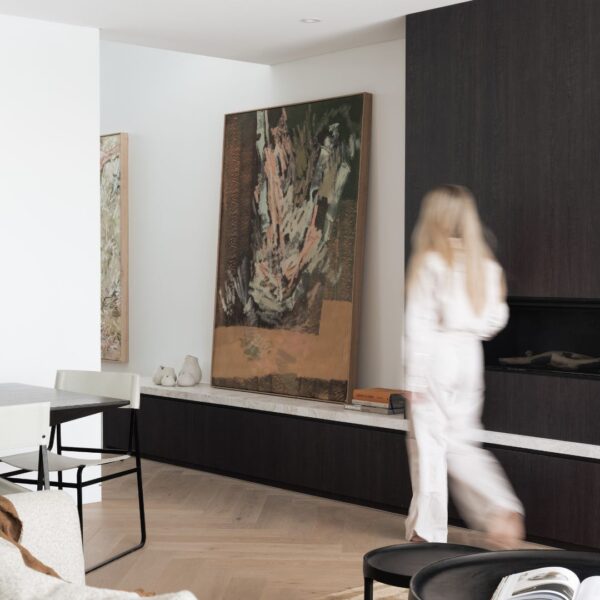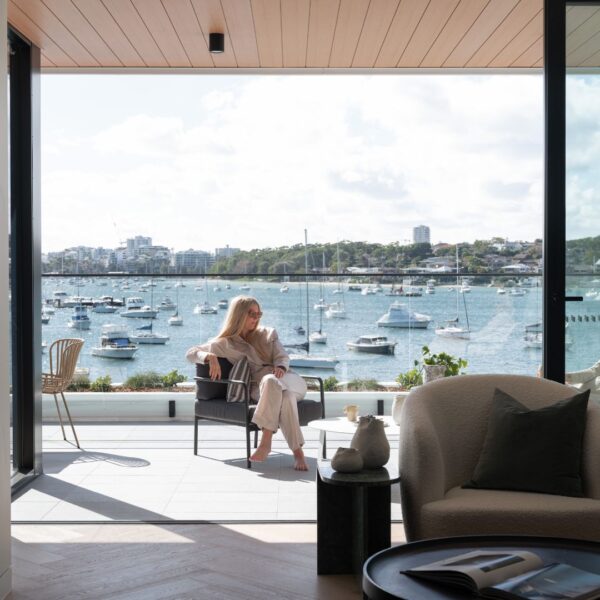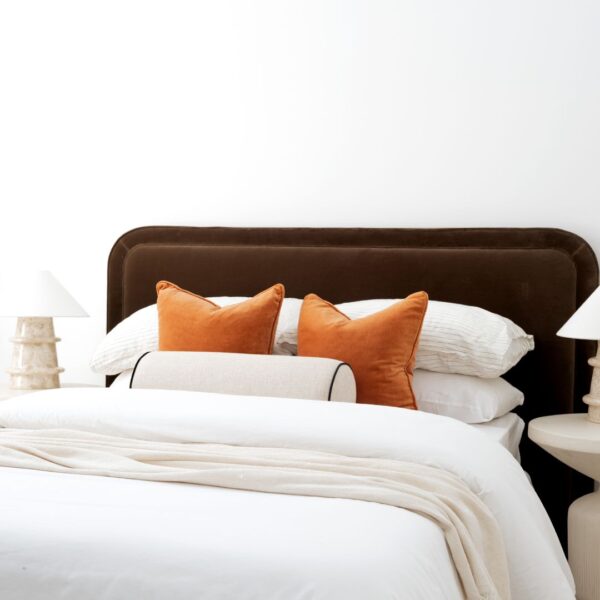 Contemporary Abode with a Burst of Colour in Burraneer
This new property in Burraneer is a work of art, blending elegance and warmth with its contemporary design and moody colours. Every corner boasts warm wood tones and creamy beiges, making you feel right at home. The open plan living area offers a panoramic view of Gunnamatta Bay, with luxurious marble accents and high chairs in deep ochre. Each room is carefully styled with intricate details, creating a moody yet peaceful ambience. The master bedroom is a serene oasis with rusts and whites, rounded furniture, and subdued hues. The stylists played around with velvets and linens in hues, creating warm touches throughout the open-plan home. Overall, this property strikes a balance between contemporary design and soothing colours, making it a perfect home for couples and families.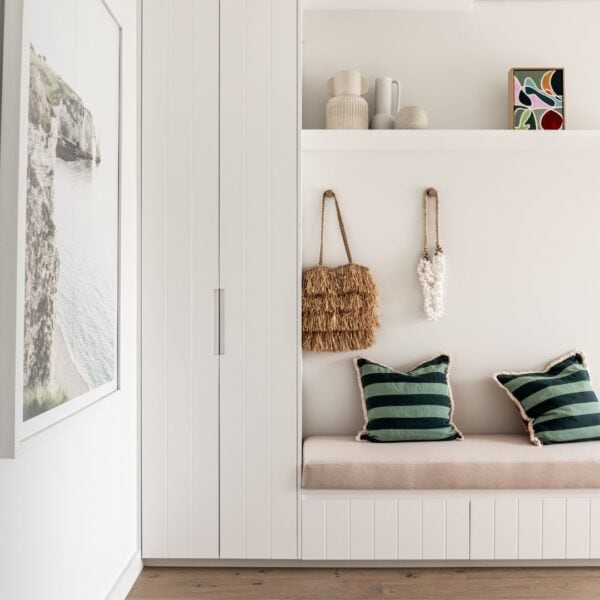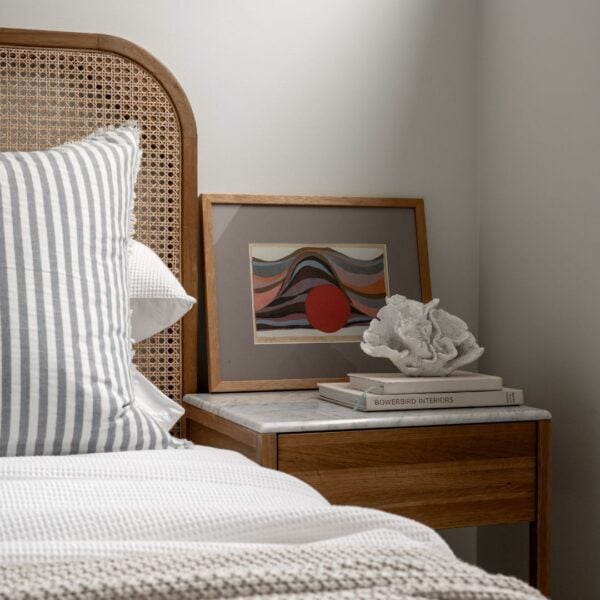 A Vibrant Twist to a Classic Coastal Home
This 5 bedroom house in Caringbah combines luxury and comfort with a unique coastal look. Carefully curated accessories like coffee table books, vases, and cushions create visual interest through layering techniques. The light hues give the home a cohesive and elegant look. Despite the bold styling, the house is balanced with restraint, resulting in a beautiful and personalised space that perfectly capture the hearts of buyers and ensure an idyllic living experience for years to come.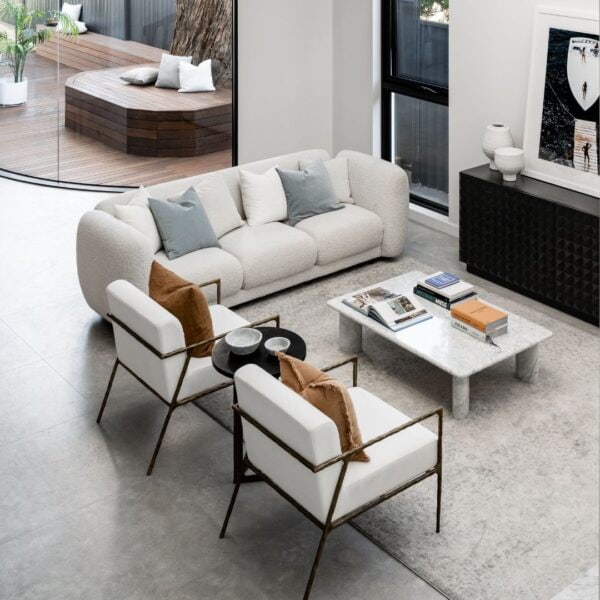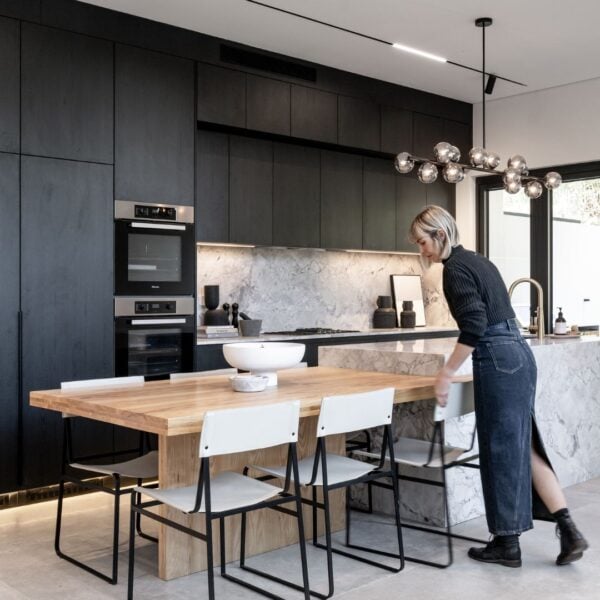 Moody Elegance in Putney
This stunning 4-bedroom house in Putney has a bold, moody interior with a contemporary and practical design. The white marble island in the dining area and black veneer cabinets in the kitchen create a modern and elegant look. The tall windows in the living area offer an indoor-outdoor flow highlighting the backyard pool with a beautiful deck area. The bedrooms have a neutral palette, but with black decor elements adding depth. All details are carefully crafted, and wall art and decor pieces create a focal point. Overall, it's a beautiful and chic space perfect for contemporary lifestyles.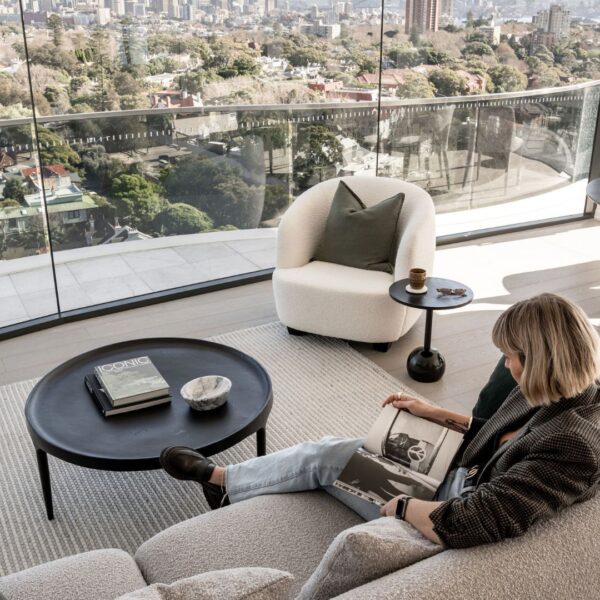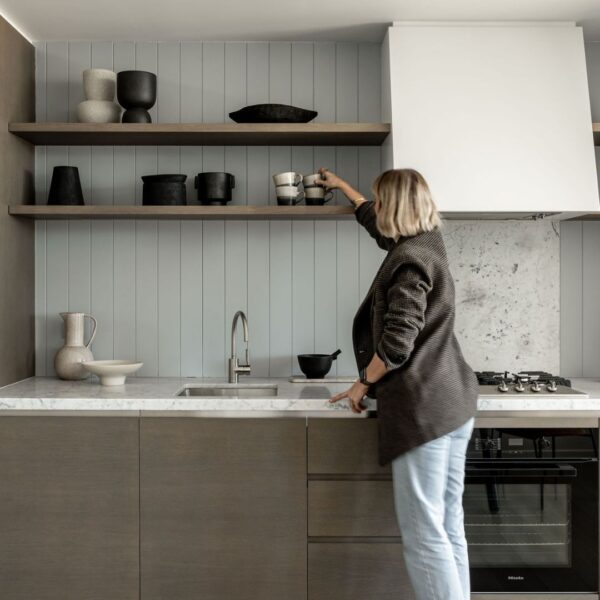 Monochrome Love in Bondi
We recently had the awesome opportunity to style four commercial residential apartments in Bondi, aimed at singles, property investors, and downsizers. Our goal was to create an easy and functional space while also adding some moody hues to the mix and making sure the look and feel was towards high end luxury.
The apartments may share a similar colour scheme, but we made sure each one had its own unique feel and style.One of the standout features of these apartments is the incredible city views, especially from the 13th floor apartment. To ensure we did not miss the picturesque city views, we tailored our layout, so there is a full view of the city and its beauty from every angle in these apartments.The monochrome styling direction pairs well with the sunlight, creating a play of light and dark. 
Hope you loved them!
Love Lauren x 
Get new articles weekly, straight to your inbox.
Stay up to date on exciting projects from the BOWERBIRD family.