Dine Beyond the Plate: Discover the Best Restaurants for Experiential Dining
Let's talk about something that really makes us drool – experiential dining. We all know that yummy food is important, but when a dining experience can transport you somewhere or evoke a feeling, it becomes something special. That's what experiential dining is all about – conjuring up the sensory elements of ambiance, decor, and even music to provide an unforgettable experience. So, if you're looking to dine somewhere that can transport you to a whole new world of experience, check out our top picks for the most beautiful restaurants in Sydney.
Step into Lana and be carried away to the luxurious world of Italian dining with a hint of Asian flair.  The interiors are not only elegant but also exude a cosy vibe with exposed wooden beams, original brickwork, and plush pink velvet chairs. The natural decorative elements add drama to the space, with a stunning pink marble bar taking centre stage and large-scale dried flower installations delivering a gentle, earthy aura. Lana's award-winning architects, Luchetti Krelle, have meticulously designed the space, drawing inspiration from both the glamour of 1950s Milan and Tokyo. The warm lighting creates a warm and intimate atmosphere that invites guests to unwind and enjoy the bespoke dining experience.
But Lana isn't just about aesthetics – the sharing set menu format that focuses on seafood is a foodie's dream come true. Head Chef Alex Wong's creations are a delightful amalgamation of classic Italian dishes and Asian flavours. When it comes to the ultimate food experience in a stunning waterfront location, Lana definitely delivers.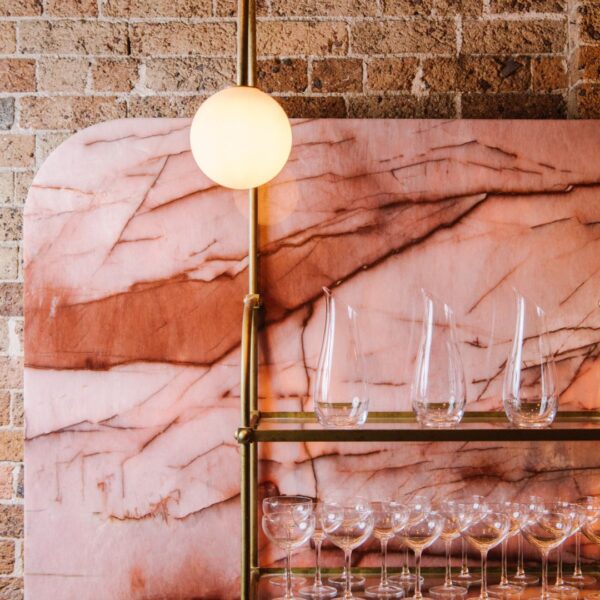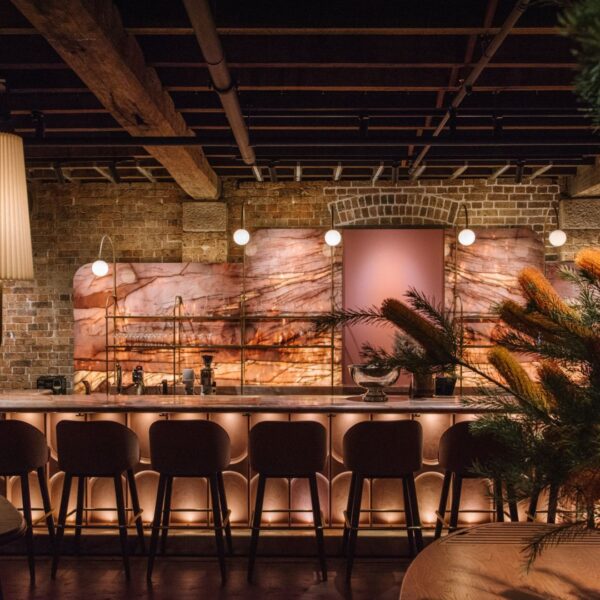 Shell House's Dining Room & Terrace is Interior design goals! The art deco vibes will have you swooning into a glamorous and sophisticated era. The curved booths and rich timber finishes are so lush, you'll feel like royalty. Just wait till you step out onto that sandstone terrace with breathtaking views through the floor-to-ceiling glass doors!
These dishes are works of art – crafted with care using modern techniques that can make even humble ingredients shine bright. Not only will your taste buds sing, but these dishes will look so stunning you'll want to post them straight to Instagram!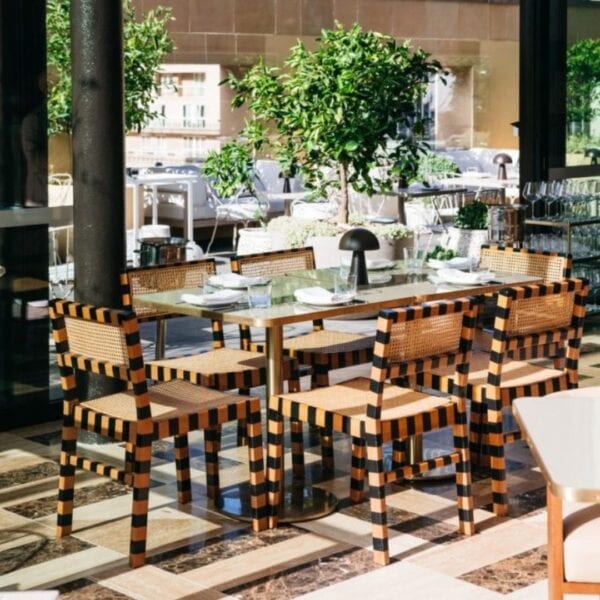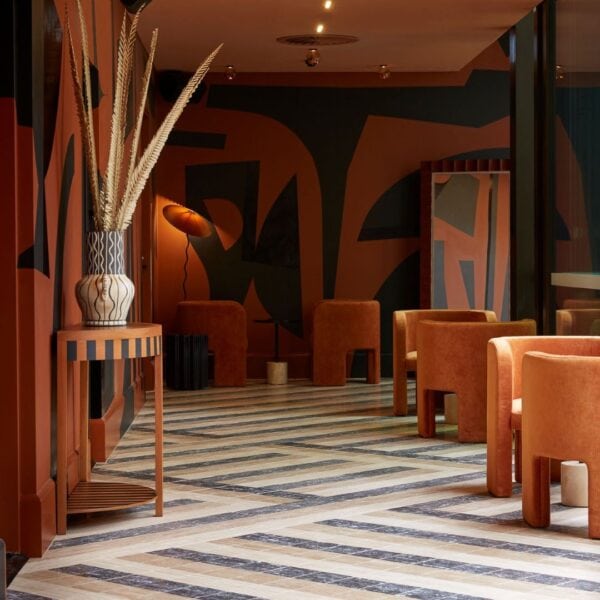 Next up is Bert's Bar & Brasserie
Bert's at The Newport isn't your average eatery, it's a whole vibe. Picture chic French Riviera from the 1930s. The plush banquettes, attentive barmen dressed in linen, raw bars glistening with caviar and live-lobster tanks add to the overall ambiance of the place. The colour scheme with salmon pinks and olive greens is pleasing to the eye and will make you want to settle in and stay awhile. The atrium decked out with lush foliage and the stunning views of Pittwater from the dining room complete the perfect setting for a memorable food experience. Executive Chef Jordan Toft's Mediterranean-themed menu is a delight to the palate, with an emphasis on fresh Australian ingredients presented beautifully.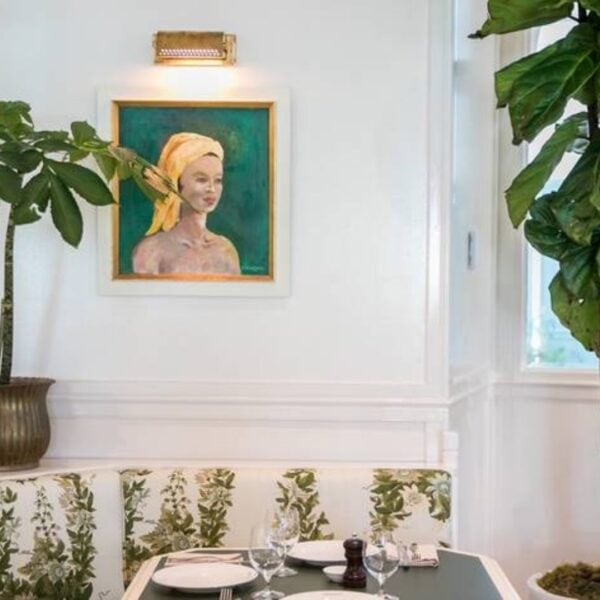 Parlar in Potts Point
Walking into Parlar is like finding oneself in a luxurious parlour in the heart of Catalonia; think plush and velvet, inviting warm wood tones, and Alexander Calder tapestries. Josh Clapp of Steel & Stitch designed this fine dining spot for the senses, perfect for any setting. As for the food, it's all about sharing and tapas. The head chef, Jose Saulog, brings years of flair from Michelin-starred restaurants to create dishes – a perfect blend of Australian ingredients and Iberian Peninsula techniques. And let's not forget about the must-try cocktail list, packed with a boozy Catalonian spin on classics and fortified wines like vermouth and sherry.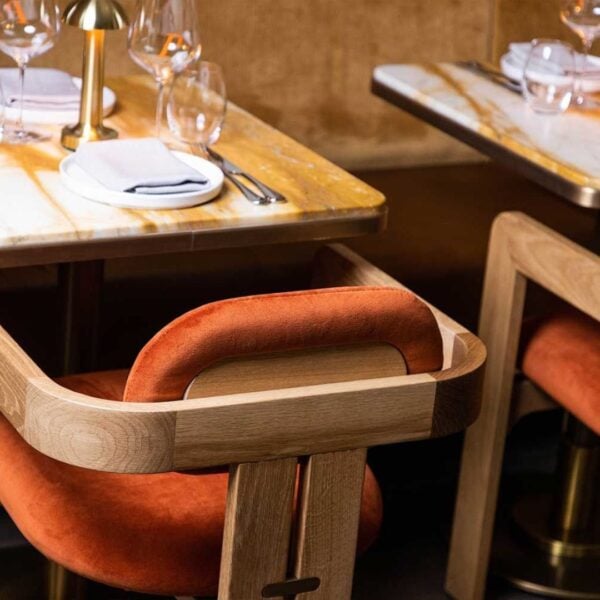 Barrenjoey House is a heritage-listed building that boasts of old-world charm and stunning ocean views. The vintage vibes are so strong that you can almost smell the nostalgia in the air. From the elegant decor to the warm lighting, every little detail is perfectly thought out to give you a dining experience like no other. The food is equally impressive, with a menu that's bursting with flavour and elegance. We can see why our founders Geoff and Lauren chose to tie the knot at this charming restaurant. Barrenjoey House truly is a timeless gem that's worth experiencing at least once (or more) in your lifetime.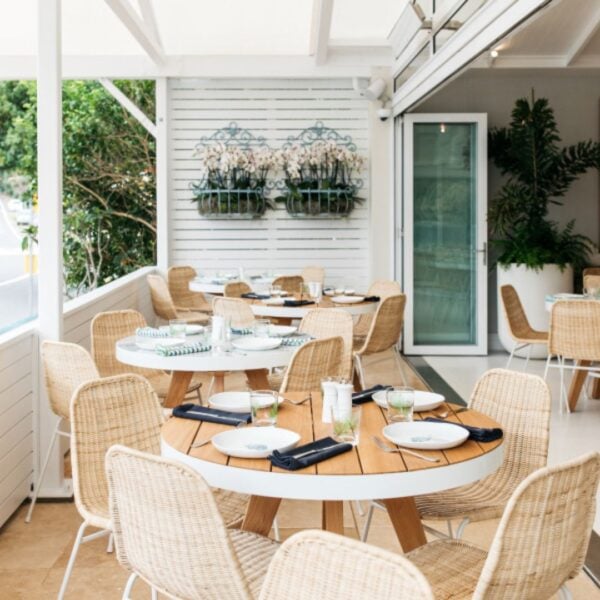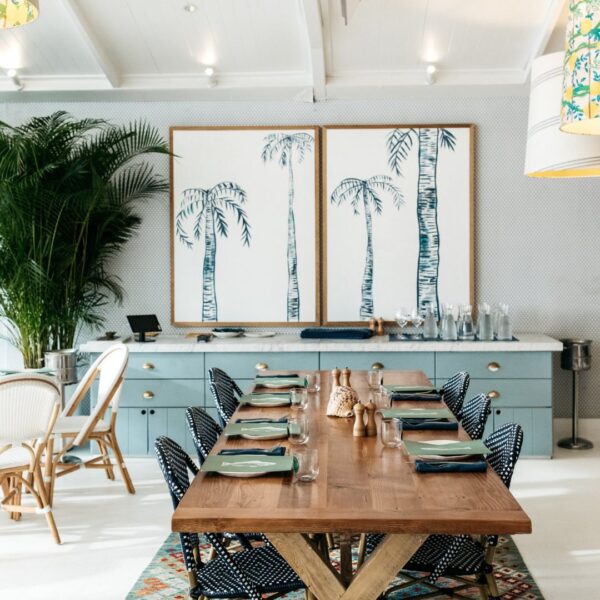 The Botanics house combines sophistication with unbridled nature. The interior design featuring shades of pigeon grey, terracotta and oak provides a calming backdrop to the vibrant greenery and delicate pendant lights that bloom like flowers. Chef Luke Nguyen's fusion of Chinese, Thai and Vietnamese flavours takes your taste buds on a mouth-watering journey, with native Australian ingredients adding exciting twists. From the rattan panelling at the entrance bar to the Terrazzo stool outlines and custom-made ceramic pendant lights, every little detail has been thoughtfully crafted to create a harmonious balance between the interiors and cuisine. Downstairs at the Farm Cove Eatery, the ambiance shifts to an earthy yet refined vibe, perfect for a casual dining experience. So, come on over to Botanic House, where design and gastronomy meet in a beautiful embrace.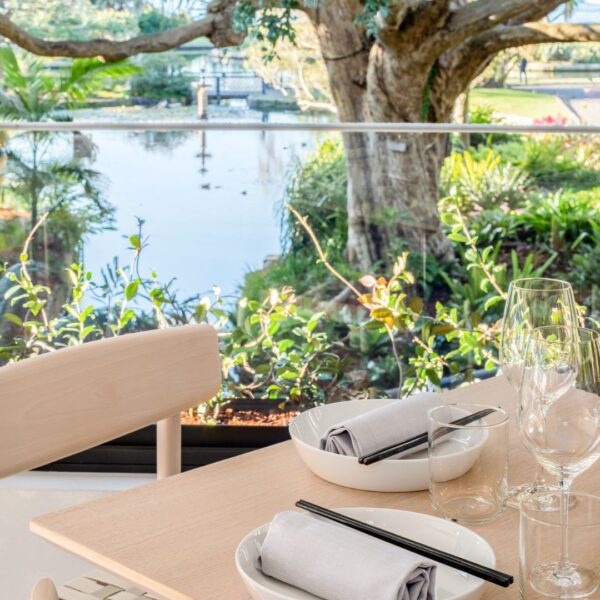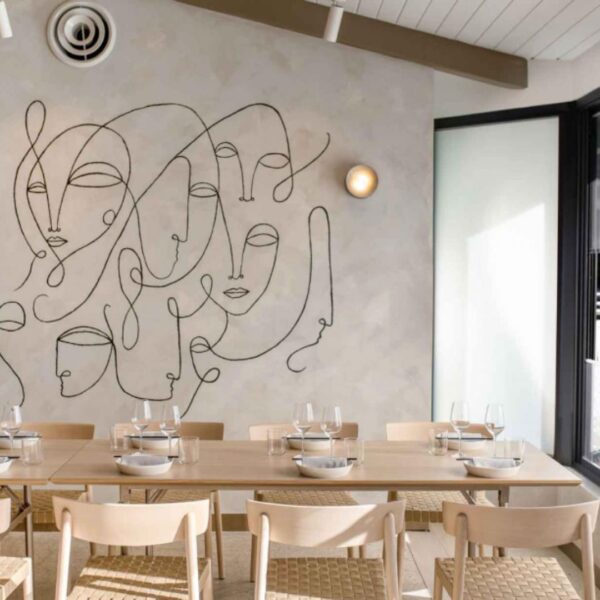 Kiln in Surry Hills
As if the panoramic views weren't enough to make your jaw drop, Kiln's interior design is mind-blowing, thanks to designer Fiona Lynch and her collaboration with Spacecraft Studio. The linens on the walls and window frames are coated with pigments made from salvaged waste materials found during the hotel's building phase, giving them an earthy and organic feel that's quintessentially Australian. Head chef Mitch Orr's culinary masterpieces are a sight to behold, and not just because they're Instagram-worthy. Orr's inventive dishes are a nod to his roots at the now-defunct Acme restaurant, and the menu is full of exciting fusions that will delight both your taste buds and your imagination. Enjoy your meal while taking in the breathtaking views, and don't be surprised if you feel like you're on top of the world. Or 18 levels above it, to be exact.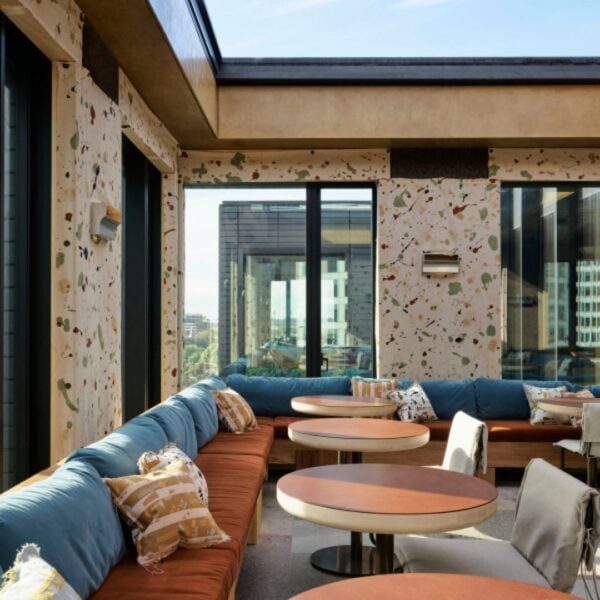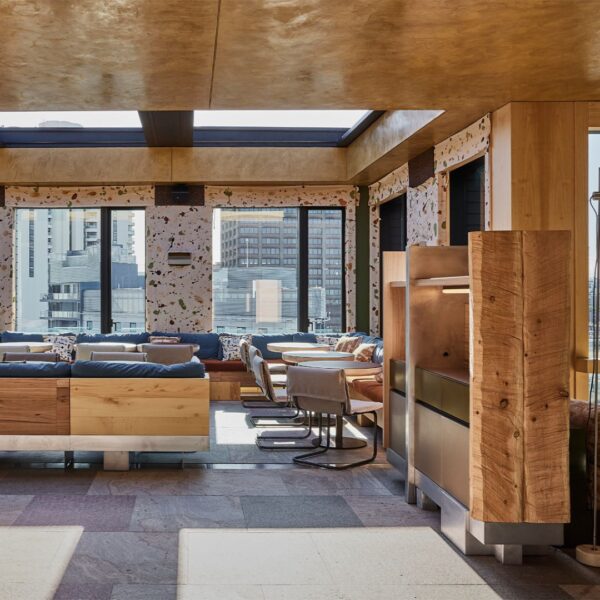 In conclusion, these beautiful restaurants offer more than just great food. Their exceptional designs make you feel like you've stepped into a different era, and their unforgettable dining experiences are ones that you won't want to miss. So, why not add them to your must-visit list and explore them soon?
Get new articles weekly, straight to your inbox.
Stay up to date on exciting projects from the BOWERBIRD family.