Styled to Keep | for HOMEOWNERS | Cronulla
The BOWERBIRD way
Personalised to suit your lifestyle.
Our Styled to Keep projects are special to us because it allows us to personalise the styling to suit the owner's lifestyle. Working with the Homeowners, we decided on our Light Design Direction with a tonal palette to create a bespoke look that will last for years to come.
With a striking architectural design, four bedrooms, a sparkling pool, and an open living space, this residence is the perfect home for a growing family.
A beautiful and grand L-shape lounge sits as the centre of attention in the living area. The rest of the space was kept light and airy with neutral furniture with subtle details, warm timbers, and artistic shapes.
When styling for a Styled to Keep project, we always keep spatial planning and durability in mind- ensuring the owners get the most out of their selections.
A bespoke look that will last for years to come
The brief
As a brand new 4 bedroom duplex, it was really important to ensure we kept the styling light and bright, which allowed the architectural features of the home to shine.
Despite the close proximity to the coast, our client didn't want the styling and feel of the home to come across as traditionally coastal. With a love of a "Slim Aarons vibe" we felt our light pallete – bringing in colour through artwork – was just the right combination of coastal and luxe living.
Our client provided extremely useful direction around the need for durability in the selections we made, highlighting that upholstered furniture would need to be sensitively and carefully considered in our curated pieces.
Scope for the project was:
Entrance and hall
Kids living / guest space
Kitchen
Dining
Living room
Master bedroom
Daughters bedroom
Design Direction: Light
Out light palette is inspired by a cool sense of openness, enhancing the feeling of freedom and casual living – delivering an appreciation for weightlessness and breathability. Sophisticated neutral cotton and soft-touch furnishings effortlessly complement the high-end comfort we are looking to curate. Touches of hues were added to the styling and curation, adding some playfulness and whimsy aligned to a growing family.
From initial briefing to execution
01
Initial conversation
Our first step was to listen. We gave the homeowner a call to get a clear understanding of what they were after and outlined our process. After the call, we followed up with additional questions, just so that we knew we were going to get things just right for when we visited the home for an initial consultation.
02
Consultation
Equipped with all the information we needed, we set up a FREE consultation. During this appointment, we met with the homeowners to discuss their objectives and get a feel for the space, and the overall look they were hoping to achieve. It was at this point that we completely fell in love with the home and its potential.
03
Proposal
Within 24 hours of the home visit consultation, we had a proposal ready for the homeowners. We arranged a meeting with all the decision-makers in the household (we didn't want anyone feeling left out) and went through every detail of their bespoke proposal and our service delivery - from initial moodboards, right down to rubbish removal on install day.
04
Design
Once the proposal was accepted and the projects' ten per cent deposit paid, we went straight to work putting together the detailed design scheme - sourcing only the best and importantly, the actual furniture we intended to use to fulfil both budget and brief.
05
Design sign-off & furniture purchase
Once the furniture was sourced and agreed upon, we were able to move to the next stage. The homeowner paid their next instalment of forty per cent of the proposal price and off we went to secure and purchase the furniture. Importantly we moved quickly - this ensured all pieces selected and signed off were still in stock and available for delivery. Conveniently all deliveries come to our warehouse, where they are safely stored until we were ready to transport them to the home. Once we received all the pieces, we loaded our trucks ready for the install date.
06
Install
The day had arrived, and we were hugely excited to see what we had been planning for the past month, come to life. We did it all, from ensuring the furniture got there safely, to styling and curating the pieces of furniture. Right down to the clean up of all rubbish, it's important to us that our customers start enjoying their homes from the moment we step out of their door.
Manifesting with a moodboard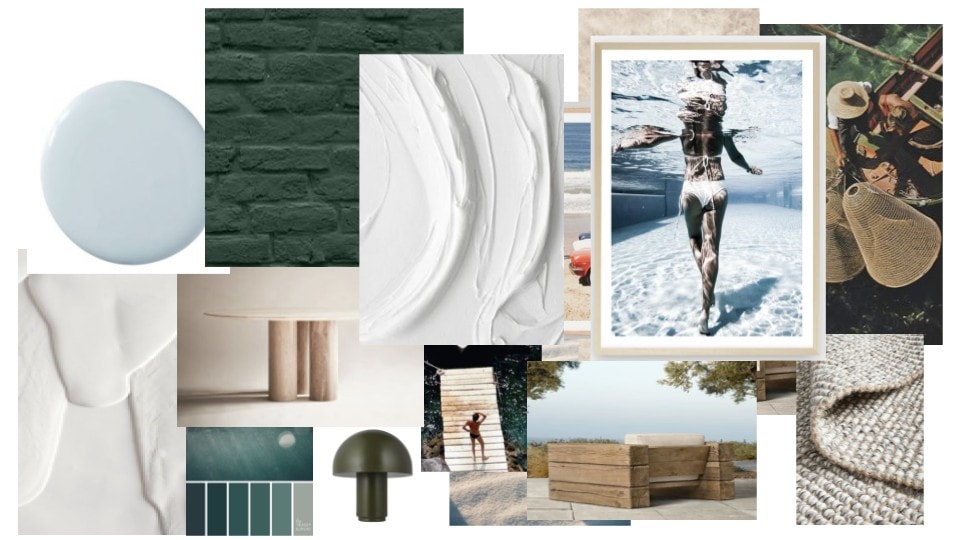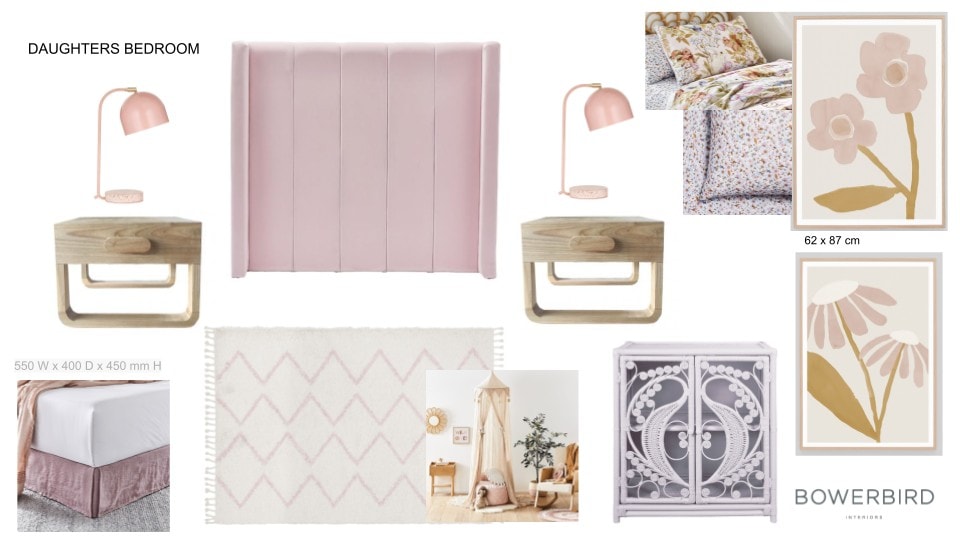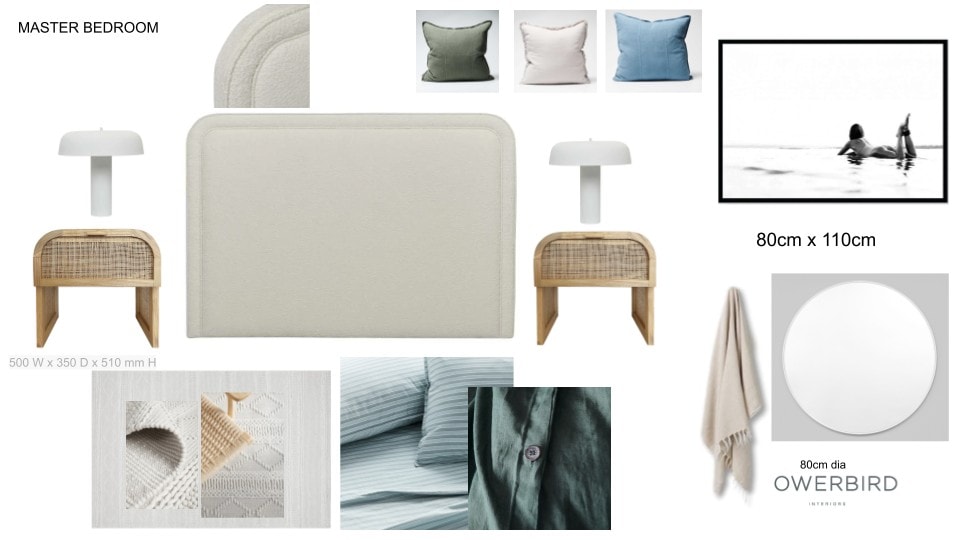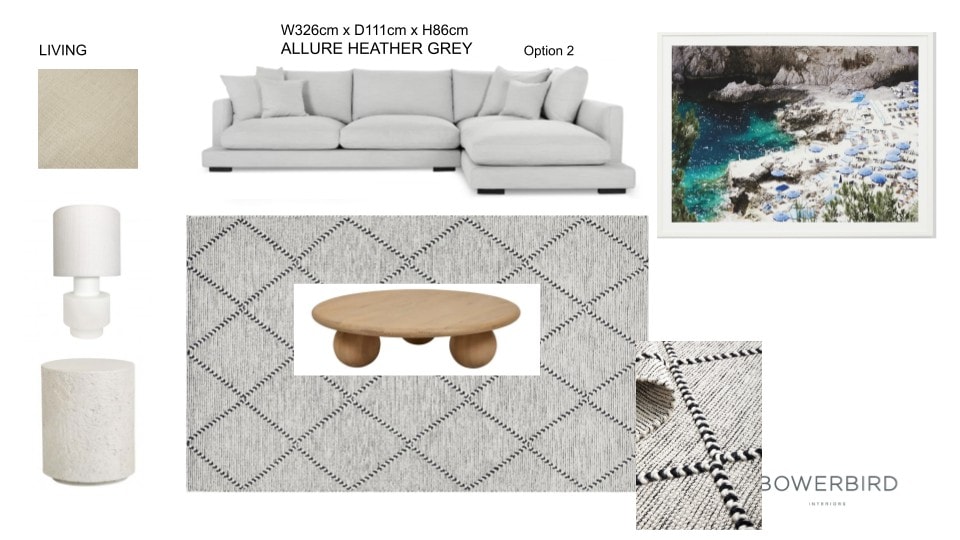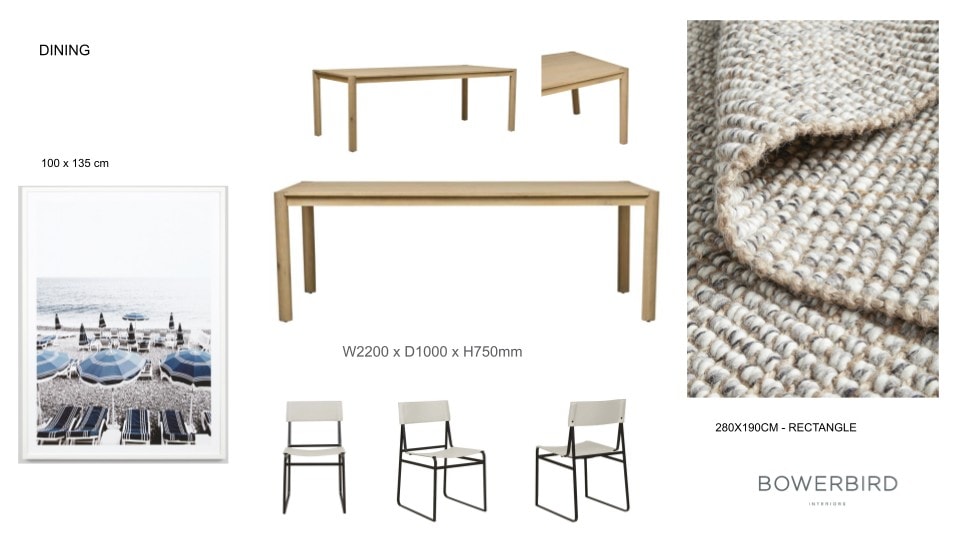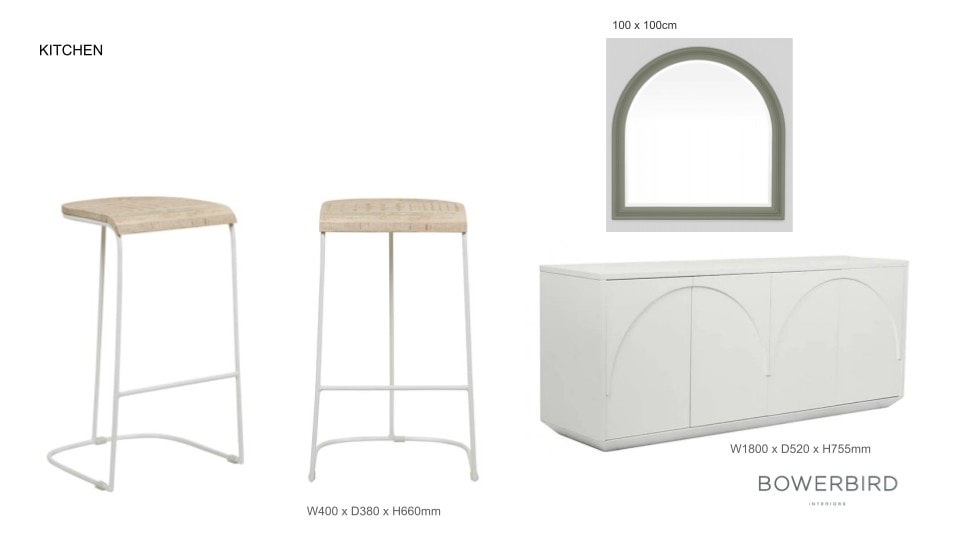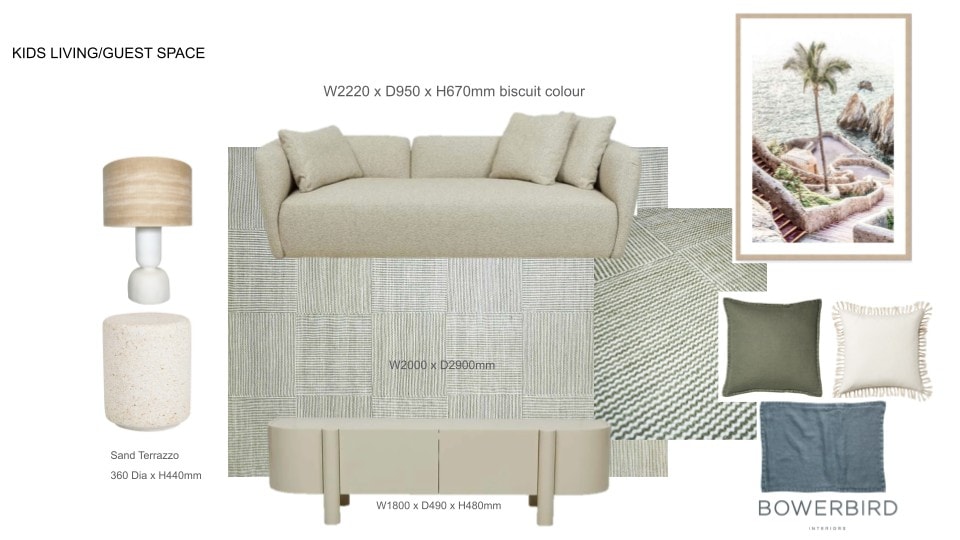 No matter what stage you are at in your property lifecycle, we can help.
If you are buying a new home, or staying in your current home but simply need a refresh, Styled to Keep could be just right for you.
We hand-pick quality furniture for you to love and keep, permanently. Fully project managed (right down to the clean-up) and styled by interiors experts.
For more information, visit our Styled to Keep page
Bringing inspiration to life