Styled to Keep | for HOMEOWNERS | Vaucluse
Timeless Dream in Vaucluse
The BOWERBIRD way
Capturing a home's true essence
When it comes to Styled to Keep, we're all about capturing a home's true essence. It's about how we make a space reflect who you are as the owner, and how we tell your story through the furniture, design and accessories.
For this newly renovated home in Vaucluse, it was through a light colour palette with subtle hints of colour and a strong focus on family spaces – dining, living and outdoor.
As a new family of 4 (5 including puppy, Milly), we selected plush couches, soft pink and velvet armchairs, pastel vases and ornaments, and a large statement dining table.
This home was styled for comfort and practicality, pared back to welcome in all the sunshine streaming through every corner. Of course, to open up the living room, even more, we added in a giant lush rug and we absolutely adore the finished look.
Pared back family living with a personal touch
The brief
With an undeniably beautiful outlook, this beautifully renovated family home set over two floors in Vaucluse called for something extra special.
The heart of the home was the living room, finished in a contemporary style with black aluminium windows capturing and framing harbour views. A key part of getting this home just right was ensuring the beautiful natural light streaming through the windows was allowed to flow through the rest of the home.
As this was an integration installation with some of the owner's own pieces, our selections and styling needed to be sensitive to the owner's individual style and personal touches.
Styling over two floors meant we had to ensure continuity and connectivity from the upstairs to the ground floor.
Scope for the ground floor was:
Dining
Living room
Kitchen
TV room / library
Outdoor area
The first floor consisted of:
Design Direction: Light & Hues
Out light palette is inspired by a cool sense of openness, enhancing the feeling of freedom and casual living – delivering an appreciation for weightlessness and breathability. Sophisticated neutral cotton and soft-touch furnishings effortlessly complement the high-end comfort we are looking to curate. Touches of hues were added to the styling and curation, adding some playfulness and whimsy aligned to a family, and pet-friendly, home.
Finally, it was critical to ensure all furniture not only looked beautiful and elevated but was also of high quality to meet the demands that everyday family life puts on a home and its furniture pieces.
From initial briefing to execution
01
Initial conversation
Our first step was to listen. We gave the homeowner a call to get a clear understanding of what they were after and outlined our process. After the call, we followed up with additional questions, just so that we knew we were going to get things just right for when we visited the home for an initial consultation.
02
Consultation
Equipped with all the information we needed, we set up a FREE home visit consultation. During this appointment, we met with the homeowners at their home to discuss their objectives and get a feel for the space, and the overall look they were hoping to achieve. It was at this point that we completely fell in love with the home and its potential.
03
Proposal
Within 24 hours of the home visit consultation, we had a proposal ready for the homeowners. We arranged a meeting with all the decision-makers in the household (we didn't want anyone feeling left out) and went through every detail of their bespoke proposal and our service delivery - from initial moodboards, right down to rubbish removal on install day.
04
Design
Once the proposal was accepted and the projects' ten per cent deposit paid, we went straight to work putting together the detailed design scheme - sourcing only the best and importantly, the actual furniture we intended to use to fulfil both budget and brief.
05
Design sign-off & furniture purchase
Once the furniture was sourced and agreed upon, we were able to move to the next stage. The homeowner paid their next instalment of forty per cent of the proposal price and off we went to secure and purchase the furniture. Importantly we moved quickly - this ensured all pieces selected and signed off were still in stock and available for delivery. Conveniently all deliveries come to our warehouse, where they are safely stored until we were ready to transport them to the home. Once we received all the pieces, we loaded our trucks ready for the instal date.
06
Install
The day had arrived, and we were hugely excited. The homeowner was on site to let us in and watched patiently as her house was transformed into the dream home she had been planning with us for the past month. We did it all, from ensuring the furniture got there safely, to styling and curating the pieces of furniture. Right down to the clean up of all rubbish, it's important to us that our customers start enjoying their homes from the moment we step out of their door.
Manifesting with a moodboard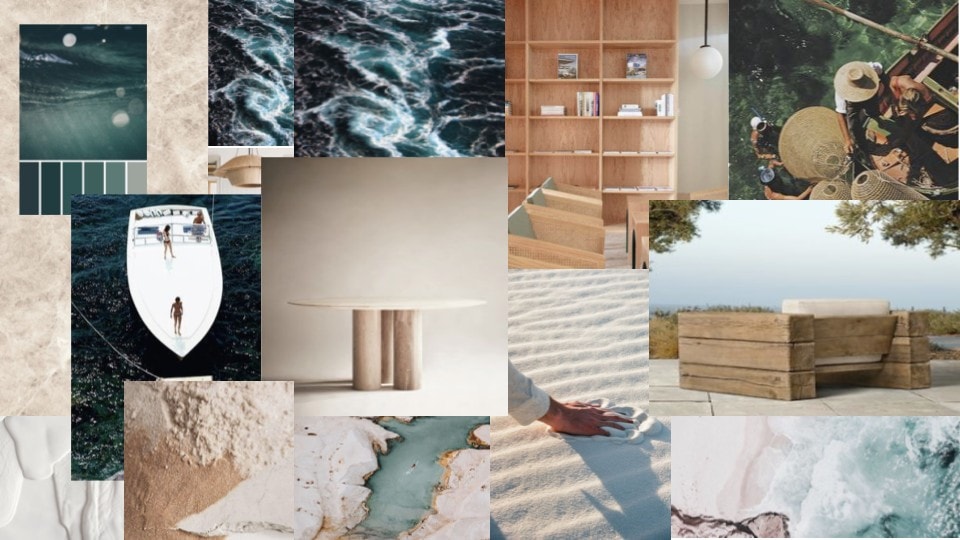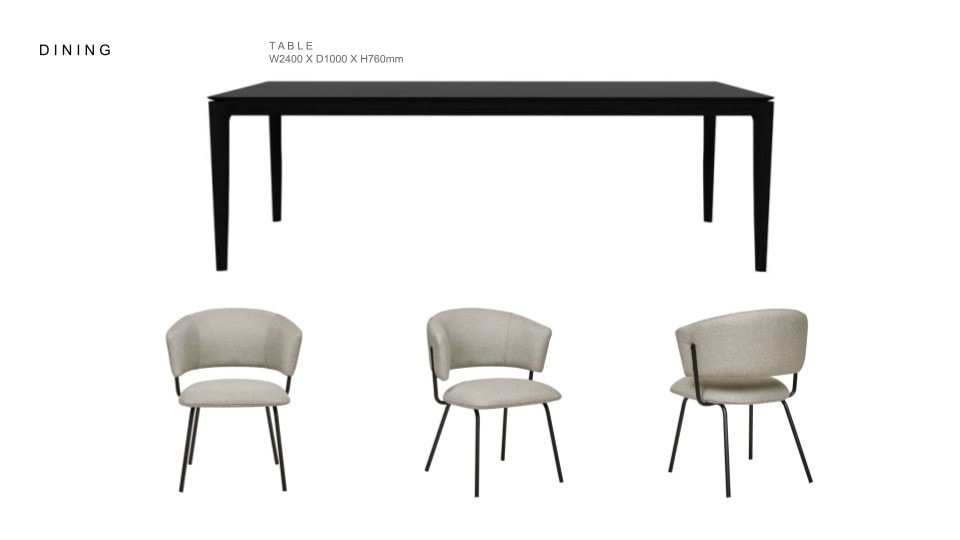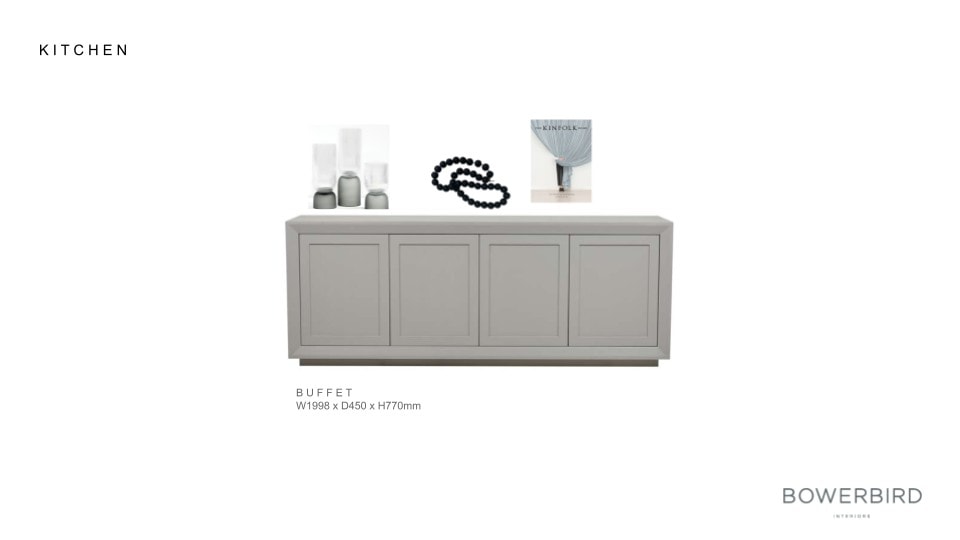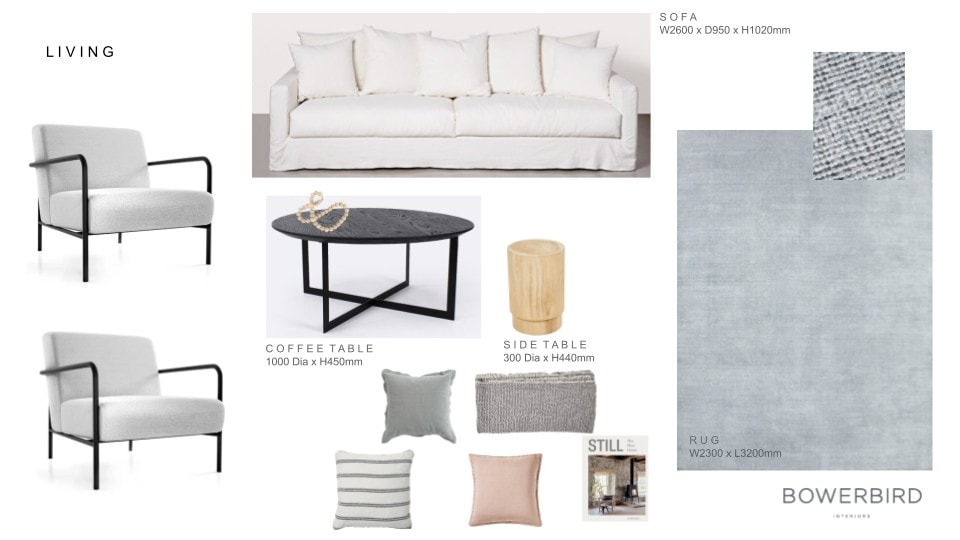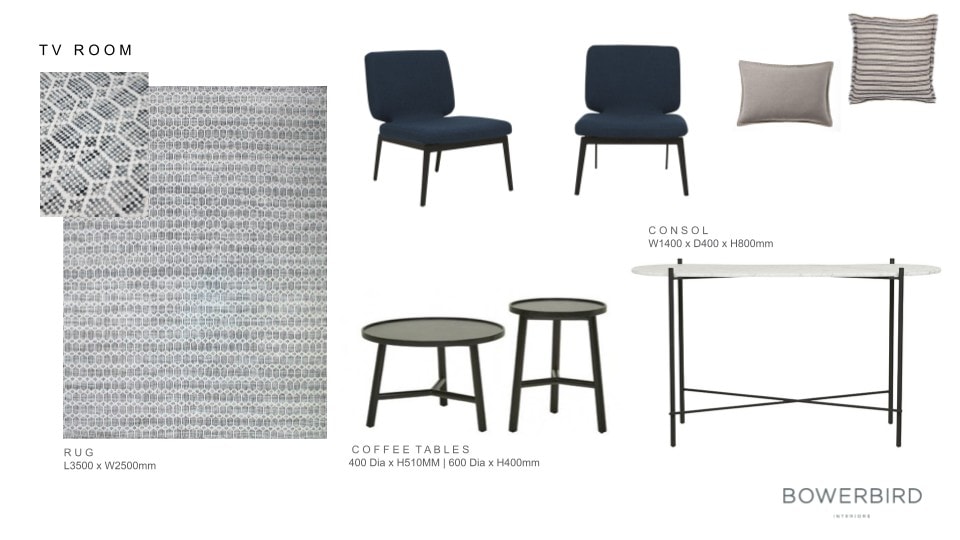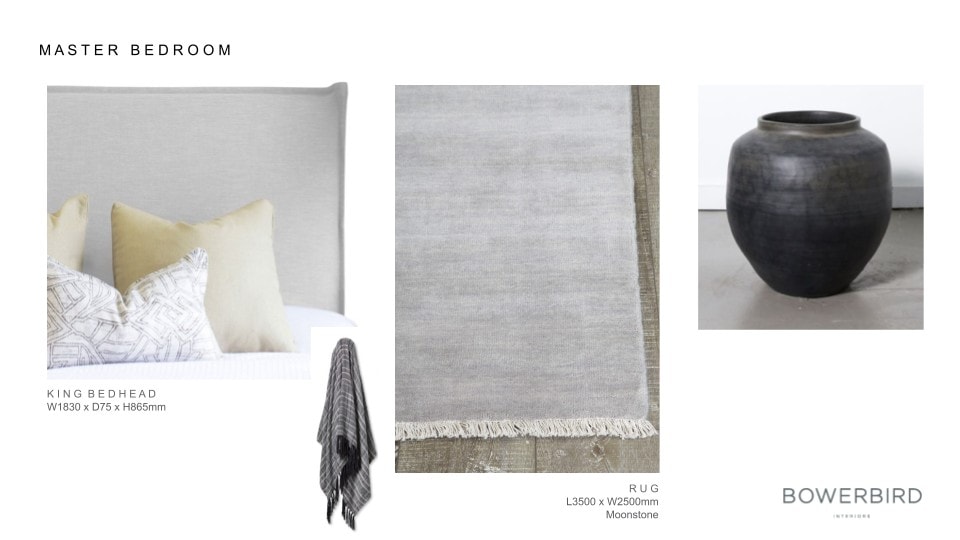 No matter what stage you are at in your property lifecycle, we can help.
If you are buying a new home, or staying in your current home but simply need a refresh, Styled to Keep could be just right for you.
We hand-pick quality furniture for you to love and keep, permanently. Fully project managed (right down to the clean-up) and styled by interiors experts.
For more information, visit our Styled to Keep page
Bringing inspiration to life