Pay Later with BOWERBIRD BLACK
At settlement or 107 days - whichever occurs first
More than ever before, preparing your property for sale is an important first step to getting the very best result from your sales campaign. From cosmetic renovations to styling your property, it's no longer simply a 'nice to have' – it's essential in today's competitive property landscape. But not everyone has the means to afford the work that's required to get their property looking it's best. That's where BOWERBIRD BLACK can help. By removing any upfront payment, our trusted credit provider ensures that you only pay at settlement or 107 days – whichever occurs first.
No upfront payments: So you're not out-of-pocket.
No repayments: You only pay for styling once you sell your home
You're funded up to $25,000*: Defer property styling, cosmetic renovation & marketing payments.
With BOWERBIRD BLACK you get all the benefits of BOWERBIRD's unwavering service, backed by the peace of mind and ease of BOWERBIRD BLACK.
NO UPFRONT PAYMENT.
Unlike regular pre-sale preparation services, with BOWERBIRD BLACK you're not required to pay upfront. That means no deposit and no instalments.

NO REPAYMENTS.
Only pay for your pre-sale preparation services at settlement or 107 days – whichever occurs first.
NO WORRIES.
With funding up to $25,000*, our trusted credit provider removes the financial burden of presenting your home in its best light. Helping you to achieve the best return on investment.
* To approved applicants. Conditions apply.
Bowerbird Black
Simple, from beginning to end
01
Consult
At this initial appointment, we'll meet you at your home to determine what is required in order to get your home ready for sale. We'll discuss the Design Direction and preparations suited to your home so that you can be confident that your home will appeal to your target market and the demographic to whom your property will be marketed.
02
Proposal
Within 24 hours of our appointment, we'll touch base with your bespoke proposal. This will come in the form of an email link to a website – unique to you! We will also provide a summary of inclusions as well as some case studies to illustrate how our services work. Our system is designed to be streamlined, so all you need to do is click "Accept & Pay Upfront" or "Accept & Pay Later" - the choice is yours.
03
Apply
Once you've accepted the proposal, you'll receive an email from us confirming your acceptance. If you've chosen to "Accept & Pay Later" you will be prompted to complete an online "Pay Later" application with our trusted third party credit provider. The application process takes 3 minutes (we've timed it) and you'll have your approval status within 2 hours.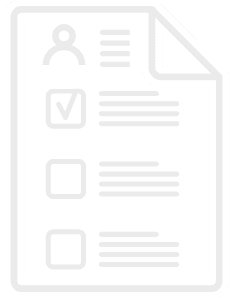 04
Booking
We'll be in touch to arrange all the finer details of your install and preparation. This will be based on your deadlines as well as our availability. If you're getting any cosmetic renovation work done, we'll project manage timings in conjunction with you.
05
Install
This is when the magic happens! On the day of your install, our stylists, operations team and BOWERBIRD trucks will be on-site to transform your home. While the process typically takes a few hours, it can take up to a full day (or a couple of days) depending on the size of your property and pre-sale preparation work required. When you return, just be prepared you may not recognise your home after its transformation!
06
Payment
Repayment of the "Pay Later" funding will need to be completed with our trusted credit provider at settlement or 107 days - whichever occurs first - affording you three and a half months to sell and settle your property, without paying a cent upfront. It's that simple.
Interested in Bowerbird Black?
Call us on 02 9531 2233 or fill in your details, and we'll be in touch.