Trending now: Back to black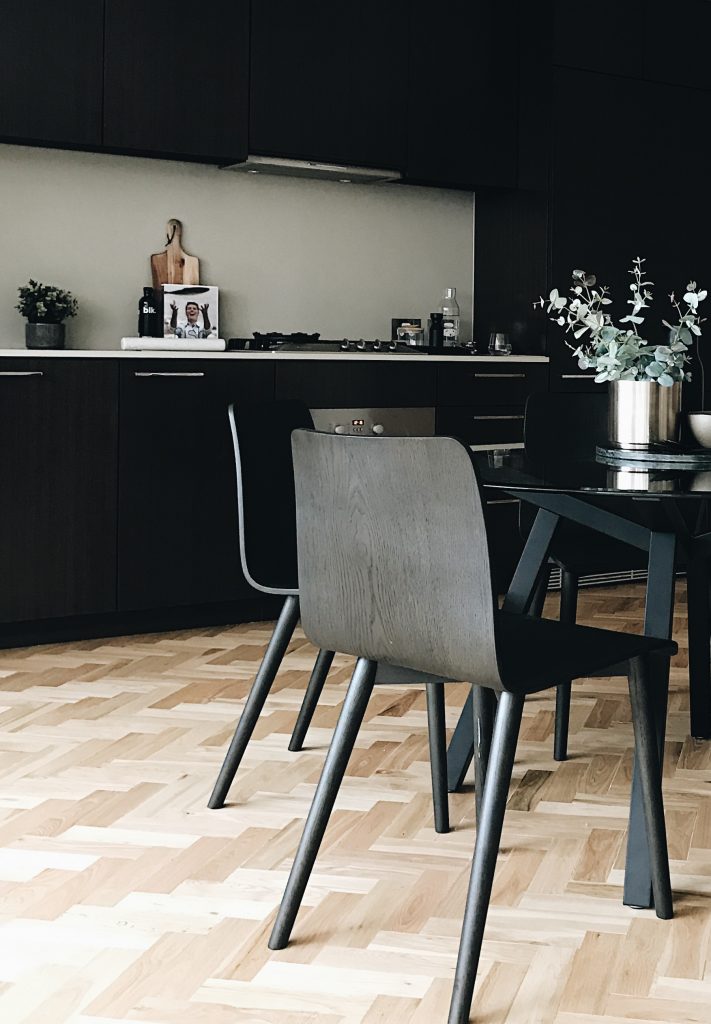 Fashion's staple colour has taken an interiors turn. Pair with pale timbers and greys for a surprisingly light and airy feel. Here's how to use black in your home the right way.
Paint your walls
While black may not be the colour you immediately think of when picking a shade for your walls, it is an instant way to add drama to a room. Just painting one wall is a great trick for a small space. Dark colours actually recede from the viewer, so the accent wall visually enlarges the space and sets up a nice contrast that can make the rest of the room seem brighter by comparison. The key to making it work, and to avoid the dark cave look is to ensure everything else in the room pops against it. This means lighter furnishings, floors, accents and even art. Nothing stands out quite so fabulously as it does against a black wall.
With fixtures and fittings
Black in light fittings, tapware, window and door frames or even tiles add a contemporary feel and sharpens the decorating scheme of the room. It will serve as an outline that sets off specific areas or objects. Remember black by itself is striking and gives a modern, luxurious feel whatever the room.
Add accent pieces
If you're not brave enough to go for the full on paint job, add black with your accent pieces instead. Think dark charcoal rugs or carpeting, homewares like vases, black frames, candleholders, baskets and lighting. If you really want to be on trend, pair with rich metallics and smoky glass for an instant luxe, vintage vibe.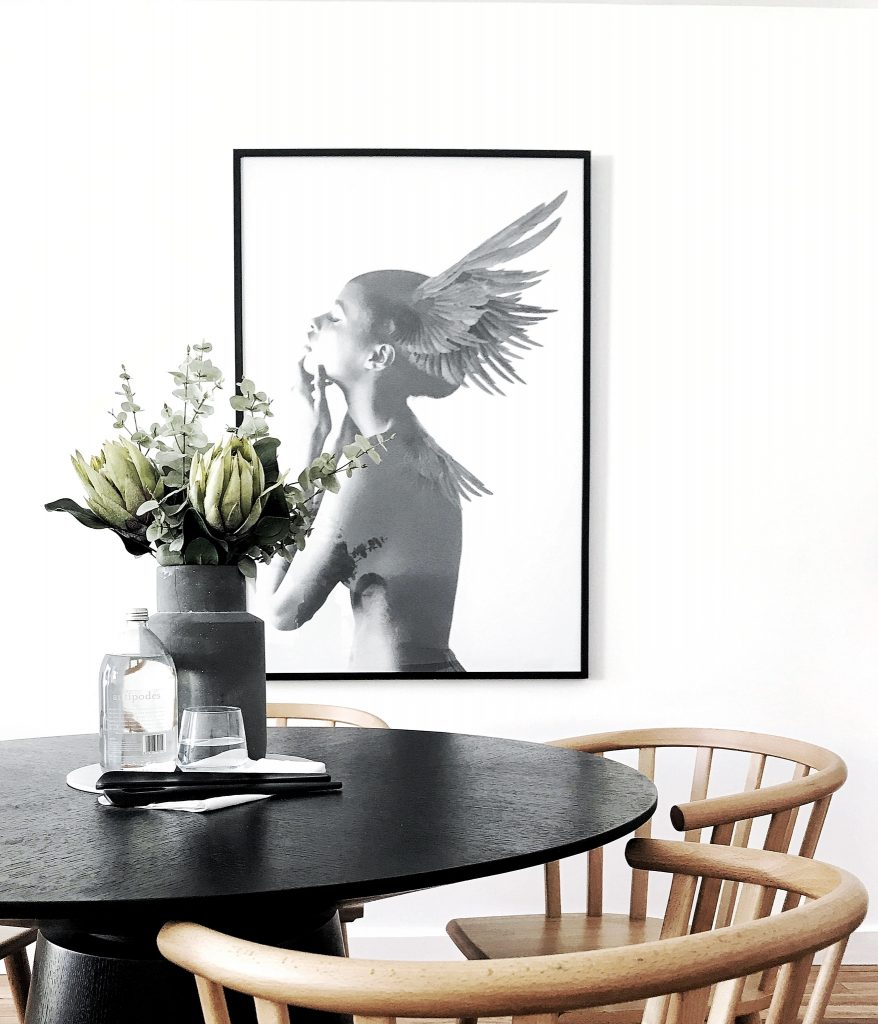 Keep the colour scheme monochromatic
If you want your space to have a modern and sophisticated feel, black and white is an all time classic, but you must mix in neutral hues and natural materials to keep it warm. Go for pale timbers in your furniture choices, rattan rugs and cream or grey sofas. Greenery will also soften the room without compromising the scheme. But, if you are afraid of just using black and white, be brave and add areas of yellow, pink, camel and red for a striking look, remembering to keep monochrome prominent to preserve the elegance.
Don't forget your exterior
Believe it or not, black makes an excellent accent to an otherwise drab home exterior. Use high gloss black paint at your front door and accent it with brass or nickel hardware. Paint your mailbox; window shutters and window or door trims black to complement pale colour houses. And, if you really want your house to stand out on the street, paint it all black!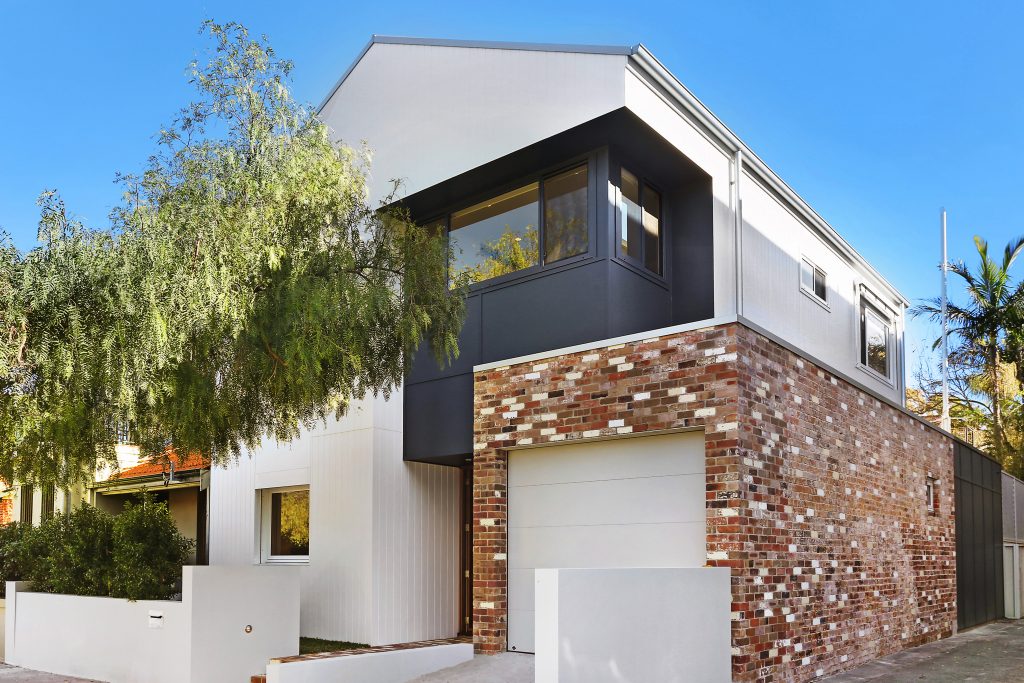 Want more styling advice?
Subscribe to the newsletter for weekly blogs straight to your inbox.