The woman behind BOWERBIRD: a Q&A with Lauren Lewis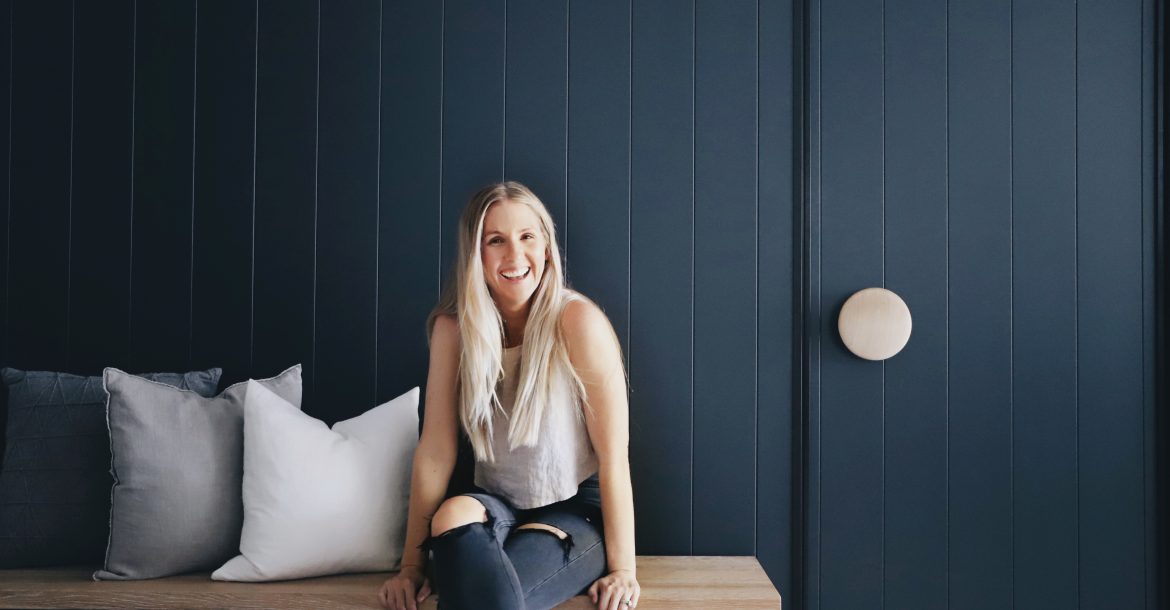 At Bowerbird, we're in the business of inspiration. Sparking inspiration, seeking inspiration, drawing inspiration – it's what we do day in and day out. Who can deny that "wow" moment, when encountering something beautiful and creative? It's addictive, quite frankly.
Inspiration comes in all shapes and sizes. Beyond beautiful furniture and accessories, we also love beautiful people!
So today, in support of International Women's Day, we're sitting with our very own Creative Director, Lauren Lewis, to flesh out her journey and what makes her tick.
How did you get started with interiors?
Growing up, I would change up my bedroom every 3 months. I'd save up for new lamps and would ask for new cushions for Christmas. I distinctly remember asking my parents to take me to display homes. You could say I've just always had a deep love for homeware and interiors.
Running a business is no walk in the park. What was the most challenging thing about running Bowerbird?
In the early days, when Bowerbird exploded and became a very fast growing business, I was also taking care of my toddler and newborn. That was by far the biggest challenge. It was intense from both an energy and emotional point of view. It demanded everything of me. Saying that, I'm very grateful for that experience and I now have the capacity to take on more because of it.
What do you think is your greatest achievement with Bowerbird?
Every year is an achievement to me – the fact that Bowerbird continues to grow and expand is amazing to me. I'm also incredibly proud of the team we've built. Geoff and I have persevered throughout the years to find the right people and that has made all the difference.
What advice would you give to someone who's thinking of starting their own business?
I have a friend who's considering starting her own business and here's what I told her: Just go for it! Give it a try – the worst that could happen is it doesn't work out, but you'll still come away with some great lessons. I would recommend to seek out businesses you love and learn as much from them as possible, and then make it your own.
When you're starting your own business, remember to have an unwavering belief in yourself. There's going to be a lot of highs and lows, so you're going to have to be willing to take the good and the bad. Don't go into it thinking it will be easy, because that's just not reality. Overnight success just does not happen. It's a very rewarding experience but you have to have a lot of courage.
Who's a fellow female leader or entrepreneur you admire and look up to for inspiration?
Oh, Sara Blakely! Her story, becoming the creator of Spanx, is just incredible to me. When she first got started with Spanx, she spent months searching for a manufacturer to produce it and she kept getting doors slammed in her face. But she persevered, and now look where she is! Still, she's very down to earth and humble. She's creative and I just love her humour and energy. The way she manages her team and how she creates company culture is also very inspiring to me.
Family is obviously super important to you. What are your tips on maintaining work/life balance?
I didn't always have work/life balance, but over time, Geoff and I built an awesome team, which has afforded us more time and has allowed me to put my kids first. My advice to anyone who's struggling with this is to surround yourself with great people that you can trust. I'm very grateful for having Geoff by my side and he's also very important for helping to maintain a balance between work and life.
What's inspiring you today?
Music! My daughter, Bowie has started to learn the piano and she's very good at it. And now I'm inspired to start learning too. I'm also very inspired by my team. Not only are they all talented, but they also display a strong sense of resilience and curiosity, which always motives me to do better. Every day, they inspire me to never stop searching for the magic.
Looking for more inspiration? Check out our lookbooks or get in touch to learn more about what we do at Bowerbird!
Want more interiors inspiration?
Subscribe to the newsletter for weekly blogs straight to your inbox.