Style Crush: Beachside Bilinga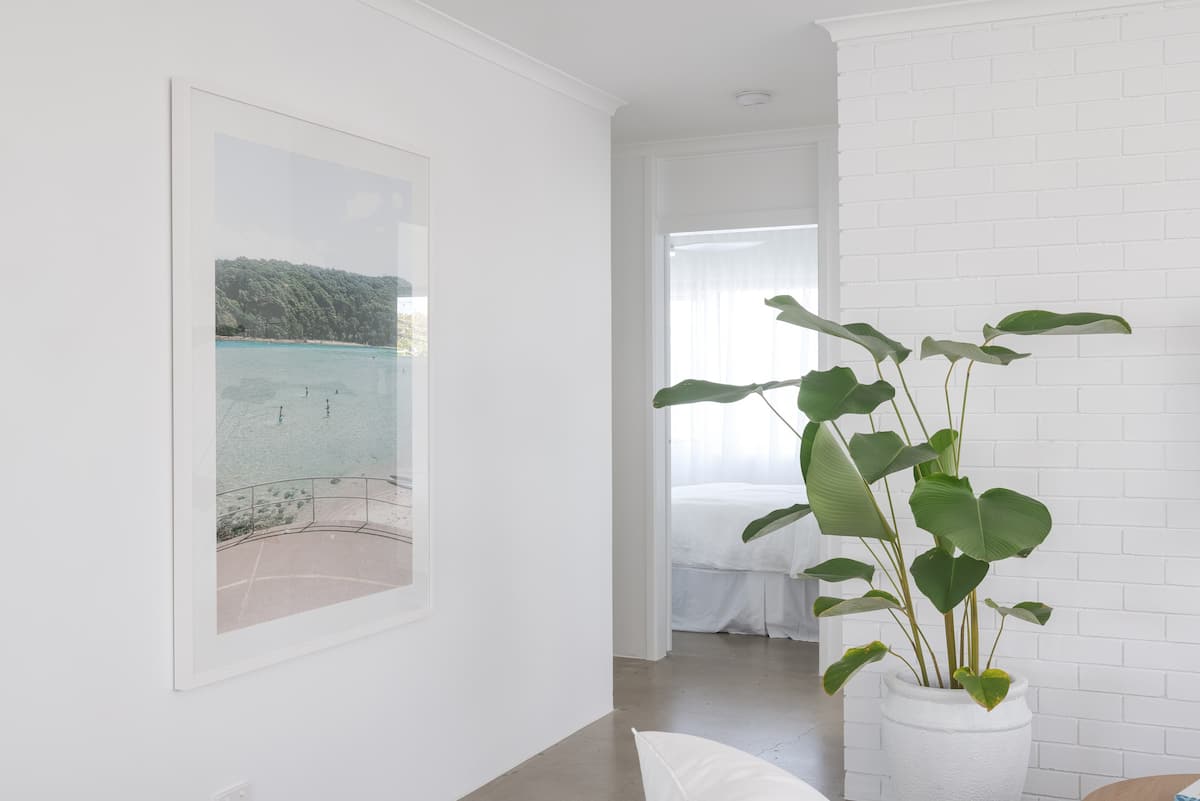 Welcome to the latest in our Style Crush series, where we share amazing properties around Australia with inspirational interior styling.
From hotels to Airbnbs to restaurants, our style crushes are always trendy, relaxing and have that extra unique quality that makes you want to stay forever. Beachside Bilinga is no different. It's a group of styled apartments overlooking Bilinga on Queensland's famous Gold Coast.
But the views of turquoise waters and hinterland don't overshadow Beachside – you could happily book a staycation in any one of these tranquil apartments. Each one has a minimal coastal vibe that celebrates slow living – perfect for sitting down with a good book and simply doing nothing.
We're in love with the stripped-back colour palette of Beachside. The clean white walls help to reflect natural light, making it feel like paradise from the moment you wake up. The furniture is simple and made of natural materials, with just a few pops of blue or green decor inspired by the coastal surroundings. It wouldn't be beachside either without a few seashells here and there, but it's more understated than kitschy.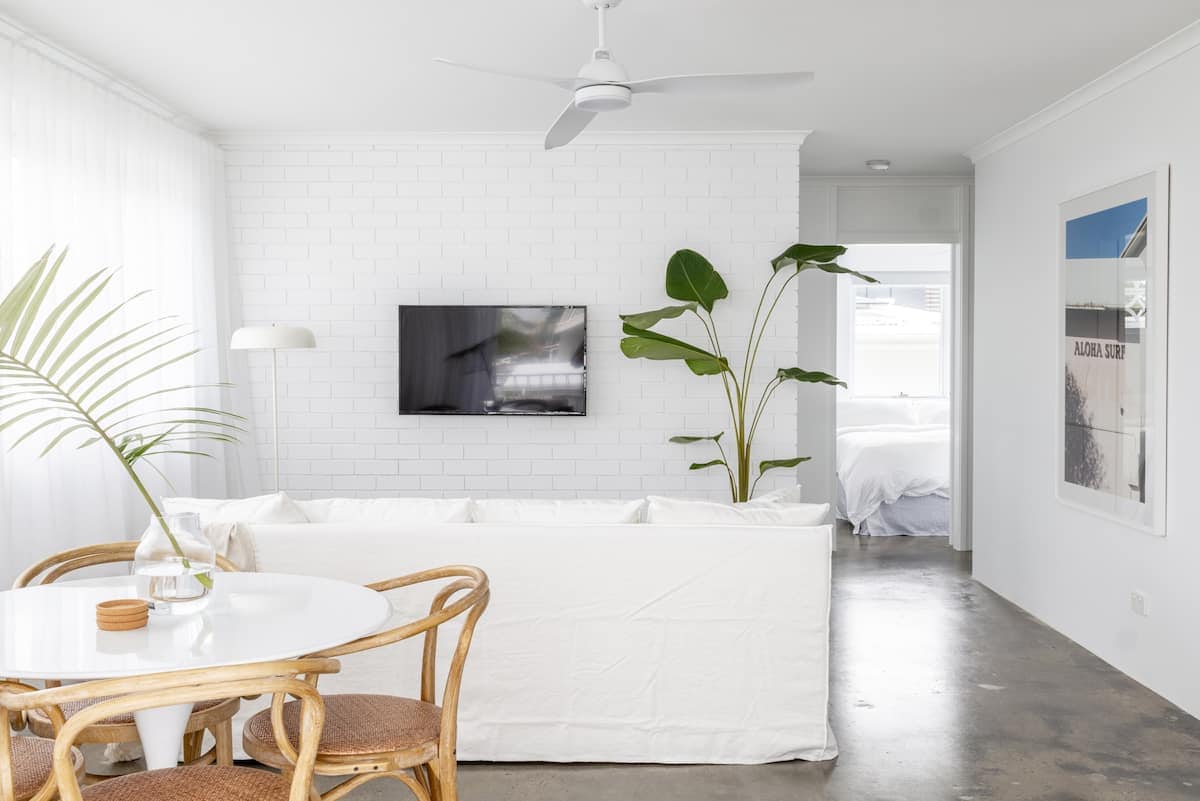 It's the little details that count, which have been hand-selected by a local interior designer. Each bedroom features luxury French linen from an Aussie brand, I Love Linen, soft and airy to give that true boutique experience. There are also portable Bluetooth speakers, so you can play your favourite music in every room.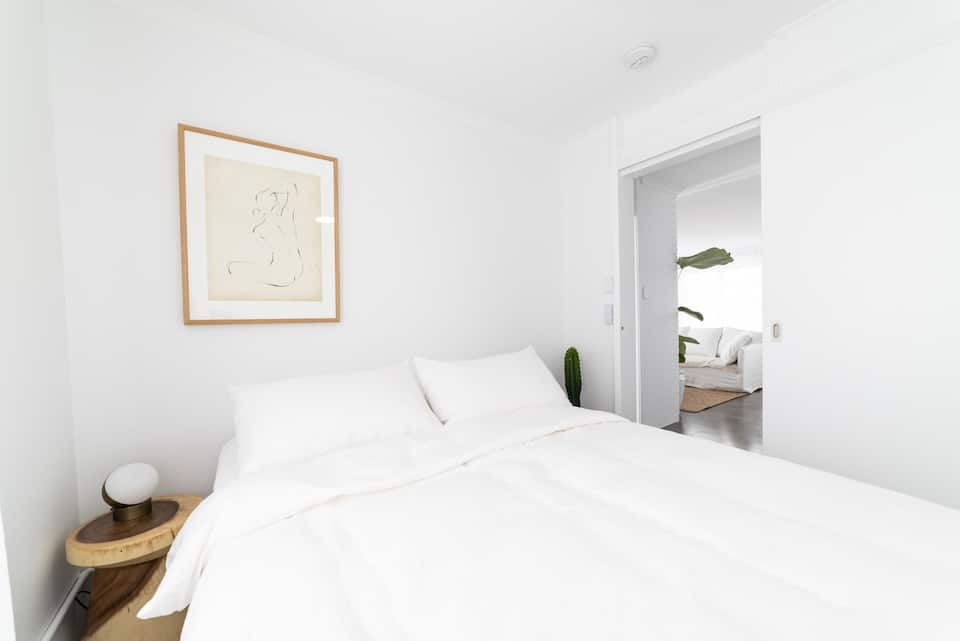 Gorgeous properties like this just show the importance of great styling – in this case, how it can make a trip away truly special. 
Check out Beachside Bilinga on Instagram and book your next holiday!
Get inspiration from us weekly, straight into your inbox.
Stay up to date on exciting projects from the BOWERBIRD family.