Spring's coming – here's how to prep your home for sale, now!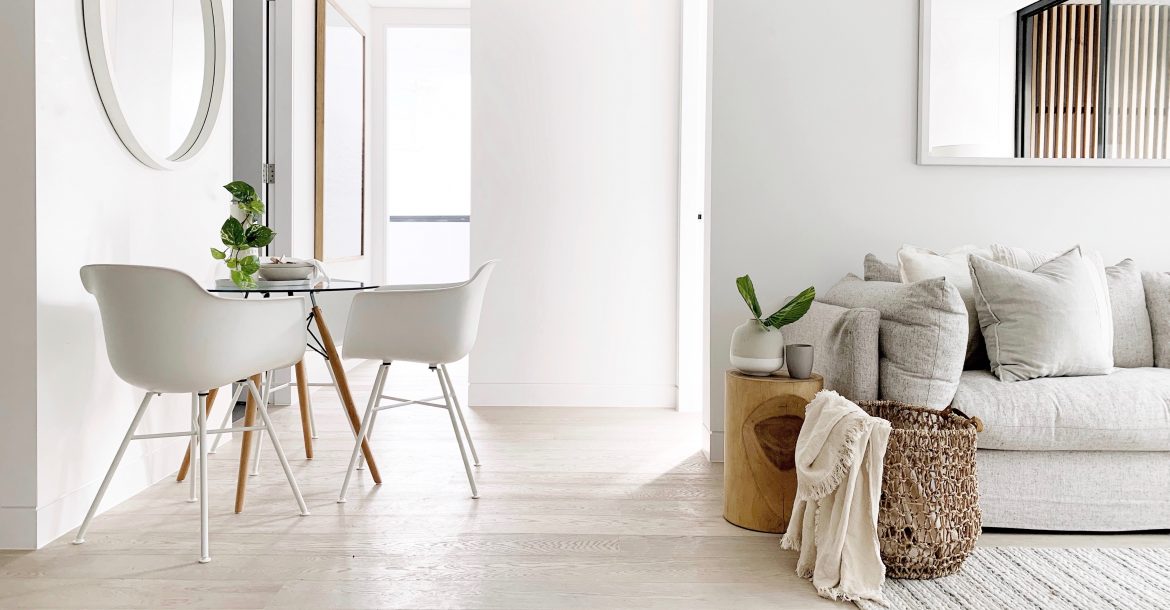 Spring's a time for new beginnings – and it's also the time of year when the property market in Australia tends to surge.
As buyers hit the streets to try and find their dream home (just in time for summer!), it's important to ensure that your property is prepped for sale before the first blooms of spring begin to blossom. 
It might still be chilly outside, but we promise, you'll be relieved you put in the groundwork now come spring!
Spring clean, in winter
Don't wait until the sun starts shining to attend to those spring cleaning jobs! Instead, make the most of the extra time spent indoors during the cooler months to give your home a thorough clean. While not all buyers will have a good snoop around your home, many of them will open cupboards and drawers to assess storage space so now's a good time to embrace your inner Marie Kondo by wiping out all your cupboards and reorganising your belongings so they're looking super tidy. And when was the last time you wiped down the fans in your bedroom? While you might not be using them much during winter, they are dust magnets! So, grab a wet cloth and get them looking spick and span before spring arrives. Windows are also another cleaning blindspot so as you head towards spring, make sure you give them a good clean – inside and out!
Tend to those niggling DIY jobs
Peeling paint, broken light bulbs, mouldy bathrooms, cracked tiles… we're all guilty of leaving the more heavy-duty cleaning and DIY jobs to the last minute. But again, take the pressure off your spring sale by getting your property in tip-top condition, now. Whether you decide to hit the DIY yourself, or you turn to the experts, it doesn't matter – as long as it gets done.



Lock in your property styling
You've likely already locked in an agent you want to partner with for spring, but have you considered your property styling? Industry experts agree that property styling can not only add value to your property, but also ensure a quicker sale – so it's one investment that you're definitely going to see a return from. At BOWERBIRD, we totally get how expensive the process of selling your home can be – which is why we came up with BOWERBIRD BLACK, our no risk property styling proposition. Put simply, there is no upfront payment. And, you only pay for your property styling after your home has sold – from your settlement. If your home doesn't sell, you don't pay a cent. Seriously! 
Want to find out more about BOWERBIRD BLACK? Pop your details in the form below and we'll get back to you as soon as possible!
Want more styling advice?
Subscribe to the newsletter for weekly blogs straight to your inbox.